Published Date: 11/18/20
How Childcare Providers Can Generate Incremental Revenue, Increase Cash Flow, and Decrease Costs
Childcare providers have never before faced so many openings in their programs. COVID-19 has taken many parents out of the workforce and others are working from home and not comfortable sending children to group care at this time. A study published in September 2020 by Early Milestones Colorado reports that the state is in crisis. "Since COVID-19, statewide enrollment has decreased by 39% for children under five years old," it reads.
RELATED: LOOKING TO INCREASE ENROLLMENT? REGISTER FREE ON PAPER PINECONE.
Costs to childcare centers and family childcare providers have increased significantly with the need for person protective equipment (PPE), like gloves, masks, and additional cleaning supplies. American Progress reported that costs to centers has increased by 47% and by 70% to family childcare providers.
With increased costs and decreased reviews, childcare providers are looking for ways to stay in business. Driving incremental revenue, decreasing costs, and generating immediate cash flow are three ways.
RELATED: HOW TO ADVERTISE YOUR CHILDCARE DURING COVID-19
How can childcare providers generate incremental revenue during the COVID-19 pandemic?
While typically childcare providers may not need incremental revenue to keep your business viable, you may be looking for ways to cover the bills while rebuilding enrollment.
Offer add-on features and new services to existing families to drive incremental revenue
Offering add-on features and new services can be a great way to drive incremental revenue. In non-pandemic times this may mean offering drop-in care or renting your center out for birthday parties but without those options, you need to be more creative.
RELATED: READ ABOUT THE TOTAL ABANDONMENT OF FAMILY CHILDCARE PROVIDERS BY THE GOVERNMENT DURING COVID-19
Think about what you or your childcare program excels at and tie in related services.
Put together an at-home preschool program for previously enrolled families that teaches parents play-based learning at home. You can use this blog to give you ideas on what to include. You don't have to get super elaborate it with it. You can do 1-2 minute videos and/or weekly emails with lessons for the week.
Do: Put together at-home projects and materials and sell the pre-made kids. To do this easily, us the same projects the kids are already doing in your family childcare or center and just gather extras when you're planning. Sell the kits to previously enrolled families.
RELATED: WHY EVERY CHILDCARE PROVIDER SHOULD BE USING CONTENT MARKETING
Do: Think about services that are scarce during COVID-19 and see if you can fill that void. Many salons are closed currently – can you bring in a stylist to cut children's hair? Enrichment programs for children, like sports and art classes, have been cut or scaled back in many areas. If there are opportunities to add enrichment programs to your childcare center or family childcare, there's an opportunity to drive incremental revenue.
Do: Think about ways to make the lives of your enrolled families easier. Finding time to make delicious home-cooked dinners can be challenging. If you serve meals, there may be an opportunity to sell premade dinners and send them home when the kids are picked up for the day.
Do: Create a VIP program. If you have some parents that consistently ask for early drop off or late pick up, rather than making them feel bad about it and charging by the minute, make them a VIP. Offer an extra 15 minutes of care in the morning and 15 minutes of care in the afternoon and charge a premium flat rate for them. Limit the number of VIP spots available to make it desirable and profitable without having to officially change your hours for everyone.
RELATED: 5 DIRECTORIES EVERY CHILDCARE PROVIDER SHOULD REGISTER ON
Don't: Try to do everything at once. Pick one or two add ons that you can offer and make sure to do them well. If you try to do too many things you run the risk of mediocracy or failure.
Using affiliate programs to drive incremental revenue for childcare programs
You're an expert in all things early childhood and your families trust you and your recommendations. Join referral programs for companies like Target, Amazon, and Rakuten and send out your products recommendations for toys, gear, children's books, and anything else kid related. With the holidays coming up, there's easy money to be made – generally you earn commission when people buy anything after clicking on a link you provided, not just on the product you promoted.  
RELATED: WHAT SHOULD YOU CHARGE DURING COVID-19 SHORT-TERM CLOSURES?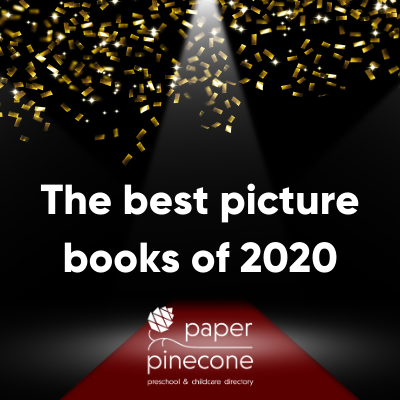 Do: Disclose that you're earning money as an affiliate.
Don't: Be pushy. Send product and service recommendations out in a weekly email or in your current newsletter.
Monetize your website and newsletter
Your childcare website and newsletters shouldn't be filled with pop up ads, however, there are opportunities to sell ad space and monetize them. Within your newsletter you can sell space to other local businesses who share a common target. It's even better when they can offer a blog post that goes on your website or tips to your families – this is called content marketing. For example, a local pediatrician may write you a blog like, "5 ways to keep kids healthy this winter" or a clothing store may share a graphic like, "3 trends in kid's clothing for 2021."
RELATED: WRITE THE PERFECT PRESCHOOL NEWSLETTER
 Do: Be prepared to share metrics from ads, which can be easily tracked through almost any free email marketing service, like MailChimp, and through Google Analytics on your website.
Don't: Let just anyone buy ads. Establish guidelines for who you will and won't accept ads from and what the content of the ads can be.
How can childcare programs decrease costs during COVID-19?
Look for opportunities to decrease costs in your childcare center or family childcare.
RELATED: WHAT YOU NEED TO KNOW BEFORE UPDATING YOUR CHILDCARE CONTRACT IN RESPONSE TO COVID-19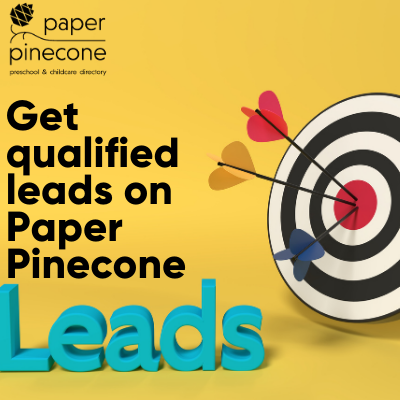 Pass along PPE costs through a temporary COVID-19 surcharge
Long before COVID-19 you created your budget for the year, which didn't foresee a global pandemic. Your costs to operate your childcare center or family childcare have increased significantly and your enrollment has likely decreased. A COVID-19 surcharge to cover these costs is reasonable. We always advocate a transparent approach to finances in situations like this (read our advice about charging tuition during short-term COVID-19 closures here).
Do: Calculate your actual costs of PPE on a monthly basis, including the cost of your time to source and order it, and divide it by the number of families you have.
Do: Add a temporary COVID-19 surcharge to your rates.
Do: Notify parents several weeks in advance of this change and follow your contract regarding fee changes.
RELATED: HOW YOUR CHILDCARE PROGRAM CAN THRIVE IN A RECESSION
Do: Inform parents how you calculated the additional costs.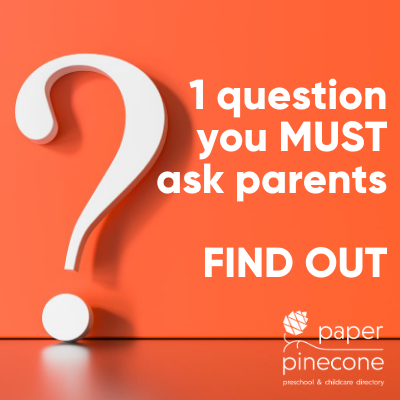 Don't: Pick an arbitrary amount of money to charge parents. When you're transparent you'll find that parents are understanding. They don't want to feel taken advantage of or nickle and dimed, but they also don't want to see you close.  
Review your food spends to decrease costs
If you serve meals, taking a closer look at what you spend on food monthly can save you money. Healthy and nutritious doesn't have to mean costly when you budget and plan appropriately. And the federal Child and Adult Care Food Program can offer significant savings by providing meal reimbursements for eligible programs.
Do: Buy in bulk. It offers hefty cost savings.
RELATED: ONLINE PRESCHOOL IS HERE TO STAY
Don't: Sacrifice nutrition. Growing minds and bodies need balanced meals.  
Decrease costs by saving on cleaning supplies
Cleaning supplies have been hard to come by during COVID-19. The good news is that surface transmission of COVID-19 is much less of a concern now that it was in the early days of the pandemic and that basic soap and water can be used to clean most things and kill the coronavirus. The CDC also recommends diluted bleach and rubbing alcohol as disinfectants – far less expensive than name-brand spray cleaners and wipes.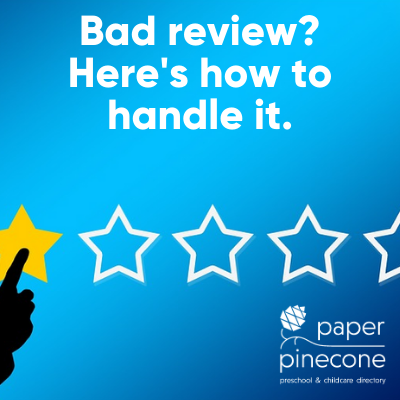 Do: Give surfaces a good scrub with hand or dish soap and hot water. The friction and soap will break the virus' protective surface and inactivate it.
Don't: Use vinegar or tee tree oil. There's no evidence at this time that it kills the coronavirus.
RELATED: HOW TO HANDLE COVID-19 BEHAVIORAL ISSUES
How can childcare centers and family childcare programs increase immediate cash flow?
Increase immediate cash flow is possible without enrolling additional children, which will allow you to cover costs now. Make sure you plan for the future when taking this approach.
Create a gift certificate for your childcare program
While typically you may associate gift cards with retail stores and restaurants, there's no reason you shouldn't have one for your childcare program. The benefit of gift certificates is that you get paid now for future services, giving you the cash you need immediately. You can use an online gift card program or easily create one directly on your website.
Do: Budget accordingly when gift cards are purchased. That cash now means less cash later.
 RELATED: HOW WORKFORCE CHANGES MAY AFFECT YOUR CHILDCARE PROGRAM
Do: Follow all federal and local gift card laws in your state regarding loss of value, refunds, and fees.
Do: Encourage parents to add your gift card to their holiday wish list.  
Don't: Forget to disclose any fees or expiration dates prior to purchases.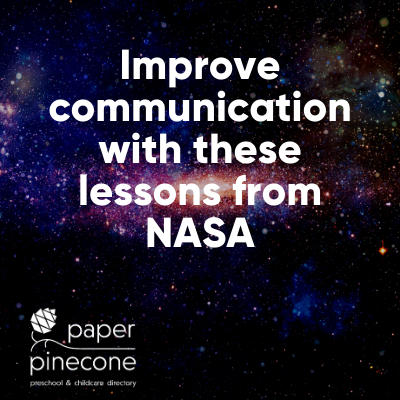 Give a discount on pre-paid annual tuition
If parents are in a contract through the spring or through the summer, you can offer a pre-paid discount on the cost of your childcare program rather than collecting payments monthly. Like gift cards, this gives you the cash to cover expenses now while you're working to enroll more families.
 RELATED: HOW TO PREDICT CHILDCARE SUPPLY & DEMAND IN YOUR AREA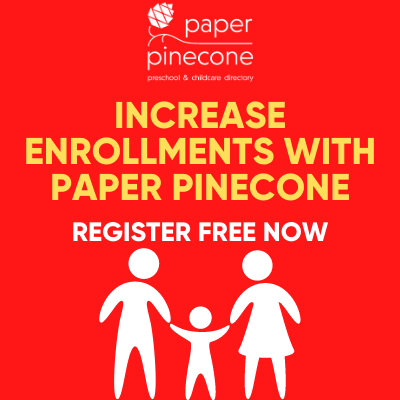 Do: Budget cash flow for future months.
Don't: Offer a discount to some families but not others.
Offer to discount rates for next year with a deposit now
While COVID-19 has made childcare unpredictable, you should know your annual churn rate – the percentage of families who return year-to-year. With your churn rate in mind, offer a discount on next year's rates by collecting deposits now. Families with no plans to move may be more than happy to save money in the long run.
Do: Allow friends of families to lock in the rate and ask your enrolled families to spread the word.
Don't: Forget to factor in your annual increase in expenses so you can determine how to offset the discount next year.
Final thoughtsAs childcare providers work hard to fill openings, generating incremental revenue, decreasing costs, and increasing immediate cash flow can all help keep you in business. To help fill your openings, you can register free on Paper Pinecone and connect with thousands of families looking for care.
By Crystal Teegarden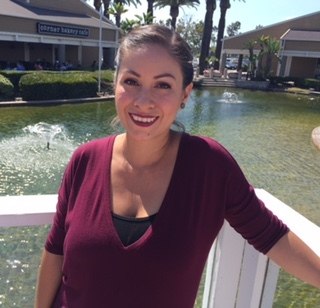 Crystal is a gentle parenting mama who loves reading, cooking, and exploring new trails with her husband and son. She is from Los Angeles but currently lives in Portland, OR where she is eating all the vegan food.
Paper Pinecone is the #1 most trusted childcare directory. Childcare providers list free so parents can find the best daycare and preschools in their area.
This post may contain affiliate links.