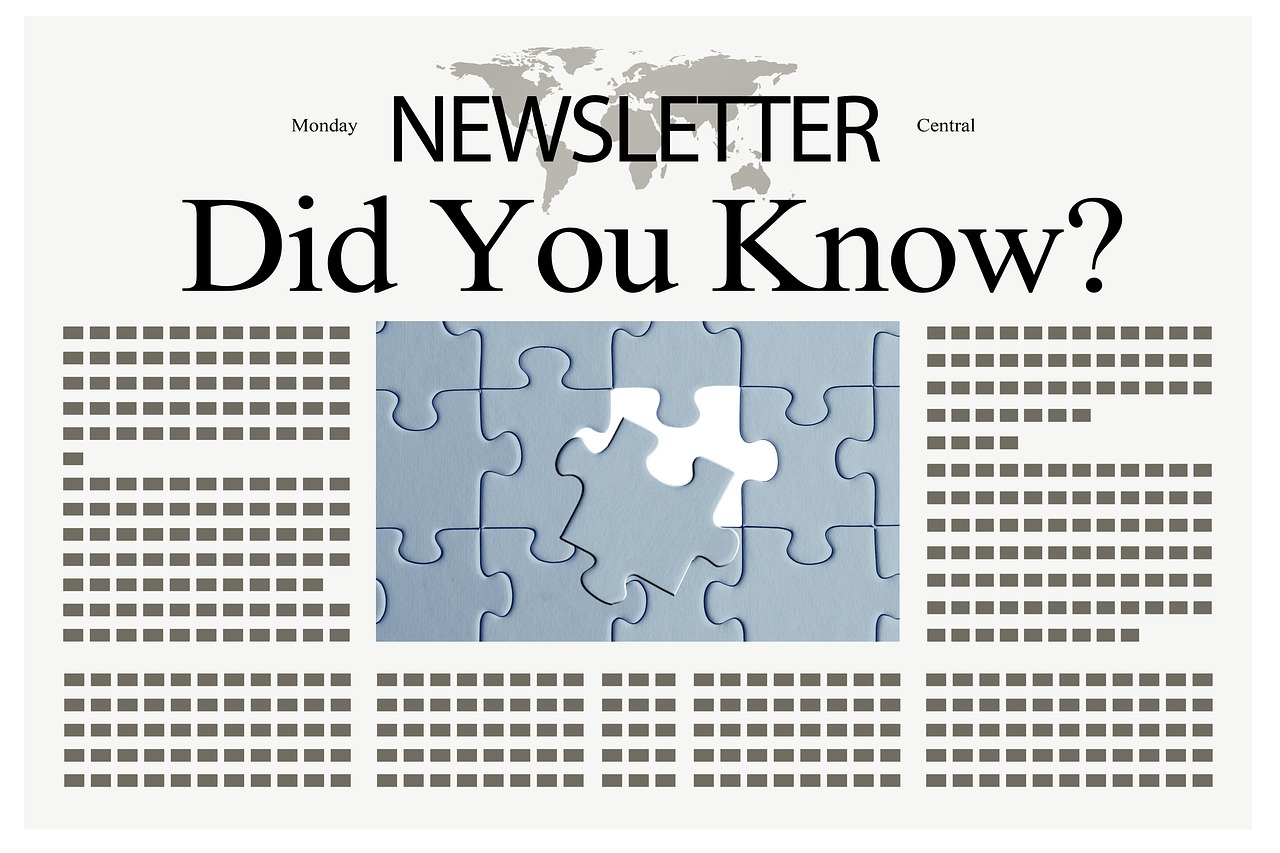 Published Date: 09/11/19
Newsletters are an essential communication tool between preschools and parents. In fact, most parents get the bulk of their information about your program, classroom activities, and overall schedule from your newsletter.
This is why crafting a great preschool newsletter is such an important task. In truth, awesome newsletters are not that hard to create. However, they can be a little tricky, because they require quite a bit of time and planning to do right.

Why are newsletters important?
Before we get to the how, let's first deal with the why. Why are newsletters important? Whatever happened to notes in children's backpacks? Or phone calls and texts? Why should you even bother with going through all the hustle involved in crafting one of these things?
For a preschool, relying on little kids to deliver messages from the school to their parents is a little risky. They are still learning to communicate clearly, so the messages that they deliver may be a little difficult to decipher. Sometimes, the messages won't reach the parents at all.
This is the number one reason why newsletters are so important. They bridge that gap and take messages directly from teachers to parents. This direct level of communication is one of the best ways to ensure that parents are always on the same page as the teachers and the school at all times.
Newsletters also give parents a centralized source of information. Parents can always know where to look in case they need any information on upcoming events, menus, or field trips.
Plus, with a newsletter, you get a snapshot of the current month, what's coming up soon, and what to expect. They provide a great way for teachers to share more about the classroom, the learning process, and to help parents have some idea of what goes on daily in their children's lives. Parents love being involved in their children's education, and there is no better way to achieve this that with newsletters.

Newsletters also help parents stay engaged with the school. When parents know what's going on in the class, in some ways it also helps to reinforce what the children are learning. For instance, parents can pick up where the teachers left off when the kids get home. With a newsletter, they can do this along the same standards that the children had in the classroom, which makes the kids internalize complex concepts more easily.
Above all else, newsletters are conversation starters. They stimulate conversations between parents and their kids and parents and teachers. Parents can talk to their kids about what they have been learning at school, and in doing so gain a deeper insight into what has been going on in their children's lives. In the same way, parents can also talk more openly to teachers, and feel more confident when asking relevant questions. Newsletters swing the doors of communication wide open better than any other tool in a preschool's arsenal.

How to go about it
Now that we have a clear understanding of why they are so important, let us now tackle how to go about creating one of them. So how exactly can you craft a great preschool newsletter? Well, here are a few tips:
1. Keep it simple
Simplicity is key when crafting a preschool newsletter. Parents particularly love email newsletters because they make them feel connected with whatever is going on in their children's lives. However, if a newsletter is too long or too busy, it can quickly become overwhelming and annoying to look at. So keep it simple and make them want to read those newsletters.
2. Be consistent
You need to start with a simple layout and be consistent with it each month. Consistency in layout is important because it lets busy parents know what to expect when the get that newsletter. The good news is that consistency is very easy to achieve. You just need to make sure that you do not change things up too abruptly. For example, make sure that the list of classroom activities and the lunch menu stay in the same spot month after month.

3. Brand your newsletter
Your preschool has a brand that makes it different from other preschools. It has a name and a particular color scheme that people can identify it by. You may also have a motto or even a mascot. These elements are very important to your business because they come together to form your brand identity. Therefore, you need to make sure that your newsletter is also reflective of who you are as a brand.
4. Keep things brief
A preschool newsletter should be a maximum of two pages tops. If it gets too long, most parents will just skim through or even not read it at all. This means that it will be very easy for some parents to miss some very important information because of the overall length of the newsletter. Therefore, strive to keep things short and only include the most important information.

5. Include a calendar of events
Having a calendar of events is important because it 9s the only way parents can be aware of what to expect and when to expect it. Calendars are also the most convenient way to organize a lot of information in an easy to understand format. Plus, they can be hanged on the fridge at home!
6. Parents love photos of their kids
Be sure to include a lot of photos in your newsletter, because parents love to see their kids in action. Plus, pictures are a great way to showcase what the kids have been up to in your preschool. You get bonus points if they are pictures of the kids having fun while engaging in something educational.

7. Include a menu
Most parents want to know what their kids are eating. If you serve snacks, be sure to include them in the menu. If you serve home cooked meals, mention that too. You can also add some bonus nutritional tips for home for the parents to look at.
8. Mention the month's highlights
What have the kids accomplished that month? Is there any relevant information that the parents need to know about? For example, what staff trainings have been completed? If you have a small group of preschoolers, you can also list out all the milestones that each kid has met. Do not forget to mention what the children learnt over the last month and what they are going to learn this month.

9. Promote your business
Newsletters are a great way to promote your business. Be sure to include a promotion for parent referrals, where you let parents know about any special offers or deals that they can get by referring other parents to you. Incentives like discounts are a great way to get parents to be proactive and promote your business at the same time. Another great way you can use newsletters is as a tool for activating parents for fundraisers.
10. Encourage the involvement of everyone around you
Everyone who plays a role in the success of your preschool should be involved in the newsletter. This includes parents and staff. Be open to ideas from them and ask them for their feedback on things like the format of the newsletter among other things. You can let parents know that if they have some important information to share with other parents, they can do so through the newsletter. In this way, you will foster that feeling of family among staff, parents, and the kids.

11. Do you have any interesting facts or tips?
Parents love reading about how they can become even better parents. Do you have tips for stopping a tantrum, or how to encourage toddlers to read more? Do you have some natural remedies for coughs and flus, or some nutritional tips that actually work? Share them with everyone through your newsletter!
12. Keep things clean
If you are doing a PDF or email newsletter, do not litter it with links and ads. Inessential graphics can be overwhelming and annoying. Just stick to the important information and leave the fluff out.
13. Ask for feedback
And be open to it. Openness and honesty are important but rare qualities. Let the parents and your staff know how you run things, what you intend to do about complaints, any classroom issues you are working on, then ask for their feedback and ideas.

14. Make sure to include your policy reminders on the front page
Preschool policy reminders are very important. Be sure to include them on the first page and in a way that they cannot be missed.
15. Schedule your newsletters well
People miss emails for various reasons. Studies have shown that Tuesday and Thursday mornings and afternoons have the best email open rates, so send yours out during these times. However, this is just a recommended starting point. Various factors often come into play, so test things out and adjust accordingly.
That being said, it is very important to always send out newsletters on the same day every month. That way, parents will learn to expect and anticipate them, even with their busy schedules. For example, you can opt to send them out on the first day of every month or on the last day of every month.

Final Thoughts
Preschool newsletters are important communication tools between you as the preschool and the families of the children in your care. Parents need to be motivated to read your newsletters. The best way to do this is by keeping things short, simple, and to the point. Include everything that parents need to know, such as the children's diet, what they are learning, and the daily schedule. Also throw in a few photos of the kiddos having fun in there and you are good to go!
When in doubt, there are thousands of templates online that you can use to give yourself a head start. Additionally, you can also manage and send newsletters using one of these resources:
• MailerLite for deliverability and scalability
• Constant Contact for automatically creating a newsletter template
• Mailjet for collaborating on newsletters
• Mad Mimi for simplicity
• BombBomb for sending emails that include videos
Paper Pinecone is a thought leader in Early Childhood Education and a marketplace for parents to find the best daycare and preschool programs in their area. Parents search thousands of providers at no cost and providers always list free. Get started today.