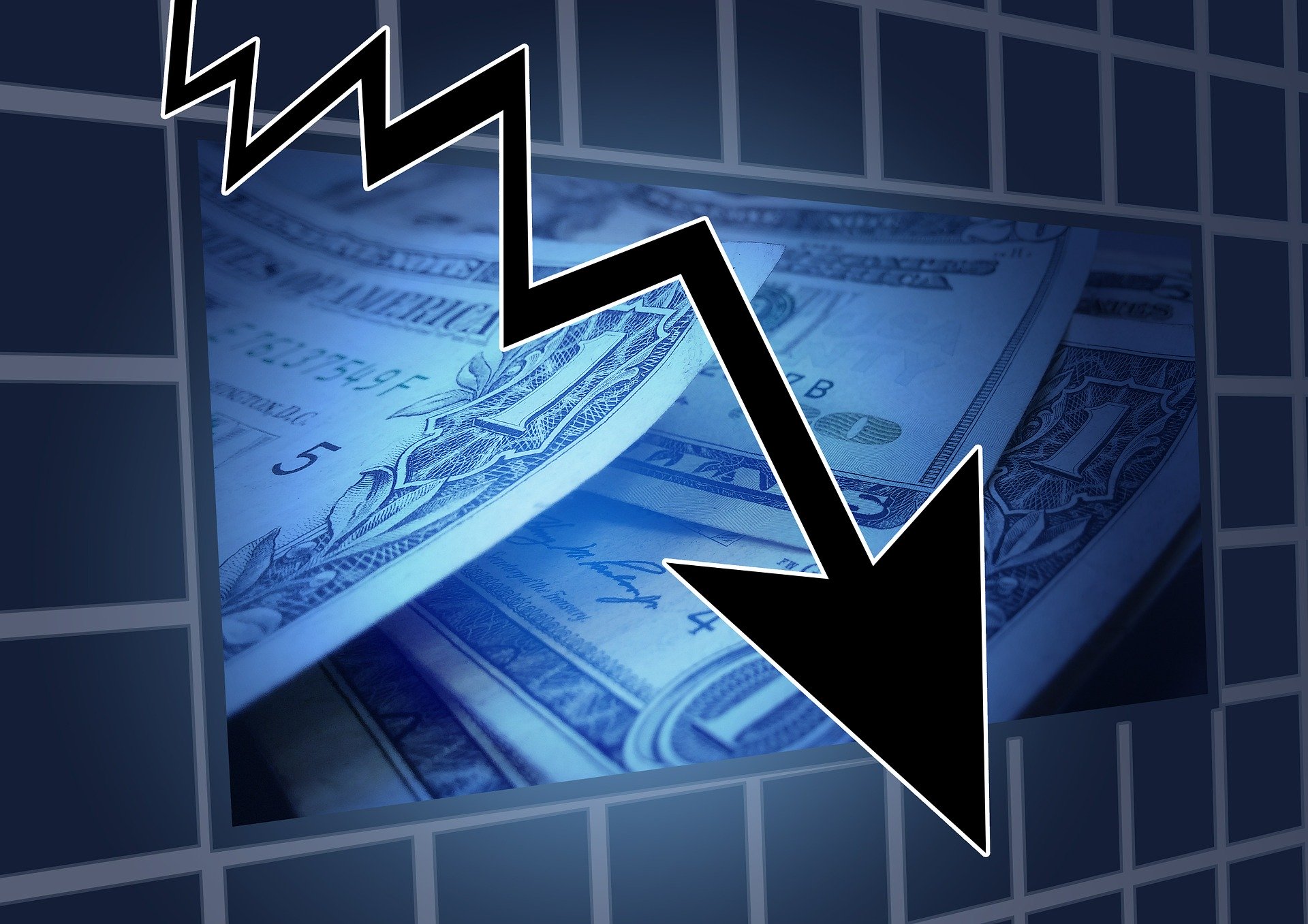 Published Date: 12/13/19
On Wednesday, the Wall Street Journal reported that 56% of US chief financial officers are anticipating a recession in 2020, which is two consecutive quarters of declining performance across an economy.
The good news is that some economists have lowered the risk of an upcoming recession but the reality is that it will happen eventually, and it's critical to know how to adapt your daycare or preschool.

While there's no way to absolutely predict how you'll be affected, we can look to the Great Recession that lasted from December 2007 to June 2009 and see how working mothers were impacted.
During the Great Recession, women saw greater job loss than they had during the 2001 recession. Between December 2007 and April 2010, women lost 46 jobs for every 100 men lost, a significant increase over the 17 they lost per 100 jobs for men in 2001. Once the recession ended, women continued to lose jobs, with 22,000 lost between October 2009 and March 2010. Men gained 260,000 during that time period. Regarding mothers in the workforce, we saw fewer moms working full-time, an increase in mothers working part-time, and unemployment rise to 5.9%.
One-third of working mothers were the sole breadwinners, either as head of the household, or because their spouse became unemployed. The number of stay-at-home-dads peaked in 2010, just after the Great Recession, reaching 2.2 million, double the number from 20 years earlier.

Single mothers were hit particularly hard, with unemployment rising over five percentage points from 8% to 13.6%. Single mothers with children under 6 faced 17.5% unemployment.
Between 2006 and 2012 5,000 family child cares closed their doors in California alone, having been hit hard by both the recession and the housing crisis that left many in foreclosure.
Certain industries are more impacted by a recession than others. During the Great Recession, construction and financial services took major hits, while healthcare and education jobs were less affected. Manufacturing and retail were also largely impacted.

The impact on subsidized care varied from state-to-state. The Obama administration injected $2 billion into subsidized care programs between 2009 and 2010, however in over a dozen states, children eligible for subsidized care were placed on waiting lists with children under the supervision of child protective services and those receiving cash assistance having priority. Additionally, at least nine states either cut the amount of subsidies they pay or reduced access to them.
With all of that knowledge and some planning, you can not only survive, but thrive, in hard times. 
Anticipate needs in the community
Look closely at the market you're in and what jobs most people hold. If you're in an area where manufacturing fuels the economy, you can expect significant job losses, whereas if you're in an area surrounded by universities, you're likely on more stable ground. 

Evaluate your state's public preschool policy
If your state already offers universal preschool, you can assume that more parents will utilize it over private preschools during a recession. Be aware of expansion plans, shifts in their offerings, and the salary and benefits they offer. If your state doesn't currently offer it, follow closely to understand where they're making investments. During the Great Recession, many states scaled back public preschool, combined with Head Start, or plans for it were put on hold.
Expand your offerings
Evaluate your current offerings and see where there's room for expansion. Before/after school care can help cover expenses at a low cost. You can also offer tutoring services. Consider adding it if you don't currently. Drop-in care for non-enrolled students can generate daily revenue when spots are open. And offering meals, if you don't currently, can be a great benefit to parents. You can also offer parenting workshops, movie nights, and host classes. Great kitchen? Bring in a chef to do a cooking class. Huge yard? Outdoor yoga for the community. 

Monetize your facility
If you're not a family child care, you can create opportunities to make money by renting your facility when it's not in use. Offer your space for birthday parties, AA meetings and adult classes. 
Cut expenses
Trimming the fat in various places will help get through a recession. Buy secondhand toys instead of new, or better yet, ask for toy donations on Facebook or set up a used toy drive at the local library. Software providers, like Brightwheel, can be expensive, but a new provider, Pre-to-3, offers the same services at a much lower cost. Buy items in bulk, and replace many of your cleaning supplies with vinegar, which kills germs, is nontoxic, and is not harmful to the environment. Plant a garden with herbs and vegetables, giving children a fantastic learning experience while saving on food costs. Start now with indoor herbs and transfer them to outdoor areas in the spring. Cucumbers and carrots are favorites among kids and grow easily.

Be flexible
When times are good and your center is full, you can establish strict rules. But, when times are tough, you need to be significantly more flexible to find and retain customers. If you only offer full-time care now, open spots for part-time children. Allow families more freedom to select a schedule that works for them, both with days and with hours. Accommodate requests more than you would during better times.
Educate your community
When we're experiencing a recession, everyone tightens the purse strings. However, people will continue to spend money on essentials. Don't wait for a recession to educate people on the importance of early childhood education - start now and you'll be in a more secure spot when one hits.

Don't skimp on marketing
A panicked response is to conserve your dollars and cut your marketing budget, but do that, and you risk losing both customers and brand awareness. During the Great Depression, Post cereal cut its advertising budget and Kellogg's doubled theirs supporting the launch of Rice Krispies. Profits grew by 30% and Kellogg's became the category leader it remains today. A recession is a buyer's market for advertisers, meaning you get more bang for your buck and have less competition. Invest in your brand and it will pay off. 
Establish business partnerships 
Proactively establishing business partnerships is a good idea regardless of economic times. Create a scholarship fund that local businesses can contribute to in exchange for you sending customers their way. When times are hard, you'll have a tuition pool to pull from and you'll be able to attract families by offering lower costs. 
Conclusion
While a recession can be stressful for small businesses, understanding recession trends and your community, and investing in your business now, can all help set you up for success in hard economic times.
Paper Pinecone is a thought leader in Early Childhood Education and a marketplace for parents to find the best daycare and preschool programs that meet their needs. Parents search thousands of providers at no cost and providers always list free. Get started today.
---