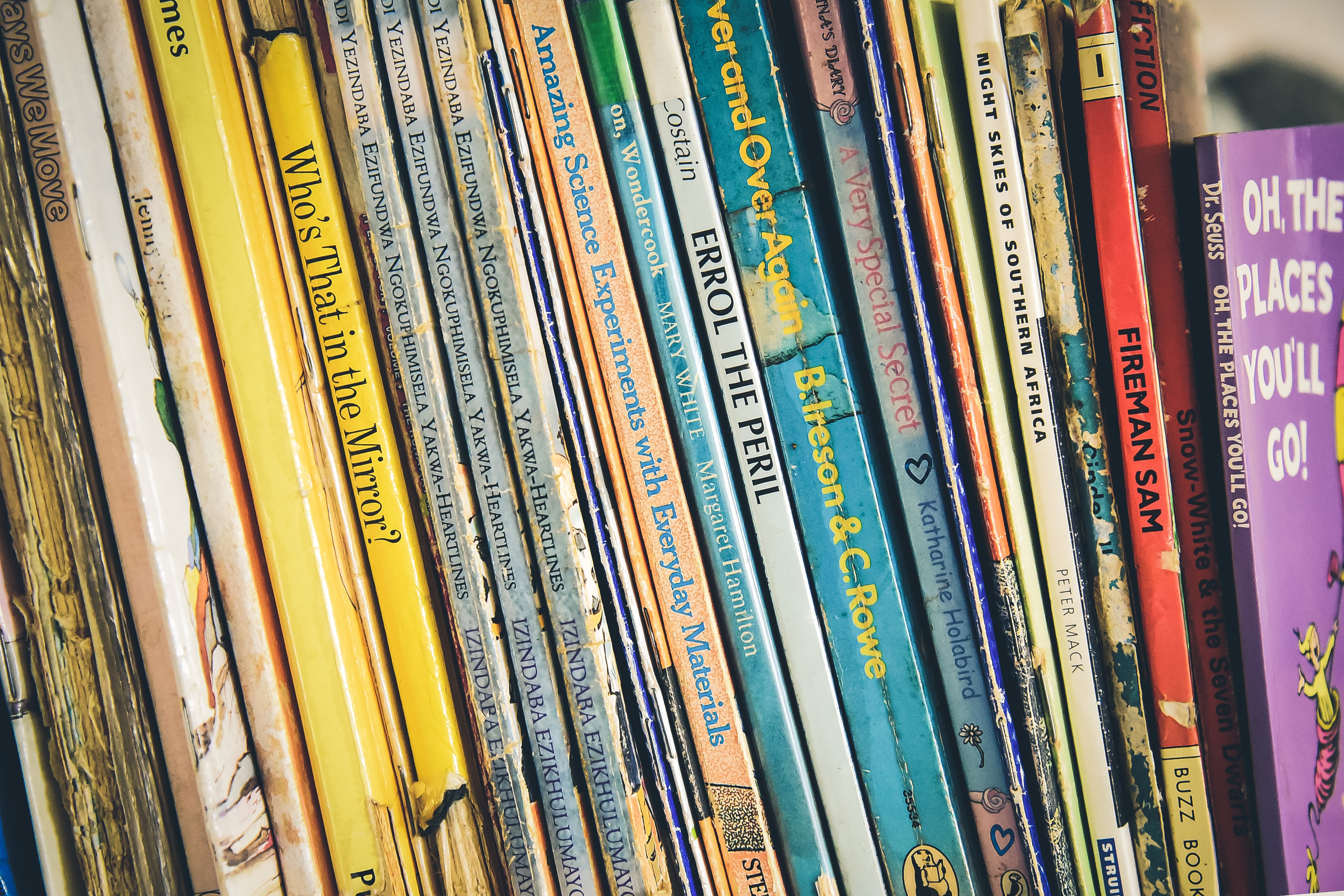 Published Date: 05/13/21
Filling child care openings can feel overwhelming. After all, most child care center directors have a background in early childhood education, not marketing. But, with a great marketing strategy, you can help parents find your child care center and fill your spots quickly.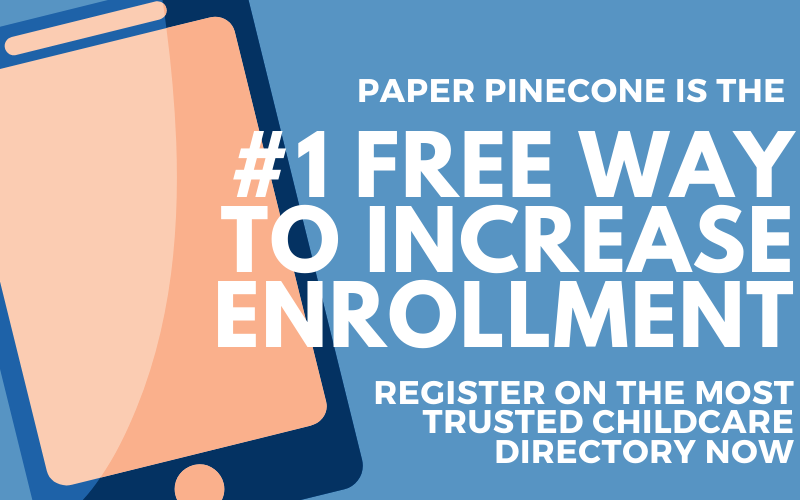 The state of child care
Before the pandemic
Childcare was definitely a booming business. Between 2011 to 2016, childcare industry has witnessed a steady increase in demand by 11.7% annually. Research also revealed that 9 out of every 10 four-years old attended some kind of formal care. But even with this increasingly massive demand, child care center & preschool owners were still struggling to fill their openings.
COVID-19 has affected daycare enrollment
The COVID-19 pandemic has greatly impacted the child care industry. Many preschools and daycare centers were forced to close for a period of time and have had intermittent closures since, if cases arose among children or staff. Many parents also pulled children from daycare and preschool because they no longer needed child care or had concerns around transmission of COVID-19.
As the pandemic subsides, parents are beginning to think about child care again, so it's time to reinvest in marketing your daycare or preschool.
So, how can you get your name on the minds of parents who are looking for trusted daycare or preschool?
Developing a child care marketing strategy
Marketing is a process, not just a list of tactics to reach customers. Every child care business, from a large center to a small home daycare, should start by creating an overarching marketing strategy. This strategy becomes your marketing platform and lays the groundwork for creating an effective campaign that will resonate with your audience and drive enrollment.
There are several components of your marketing plan and creating it starts by having a deep understanding of your market and your target so you can effectively reach parents.
Marketing strategies don't have to be overwhelming and when you build your brand and are consistent in what you say, you'll find local families banging down your door to put their child in your care.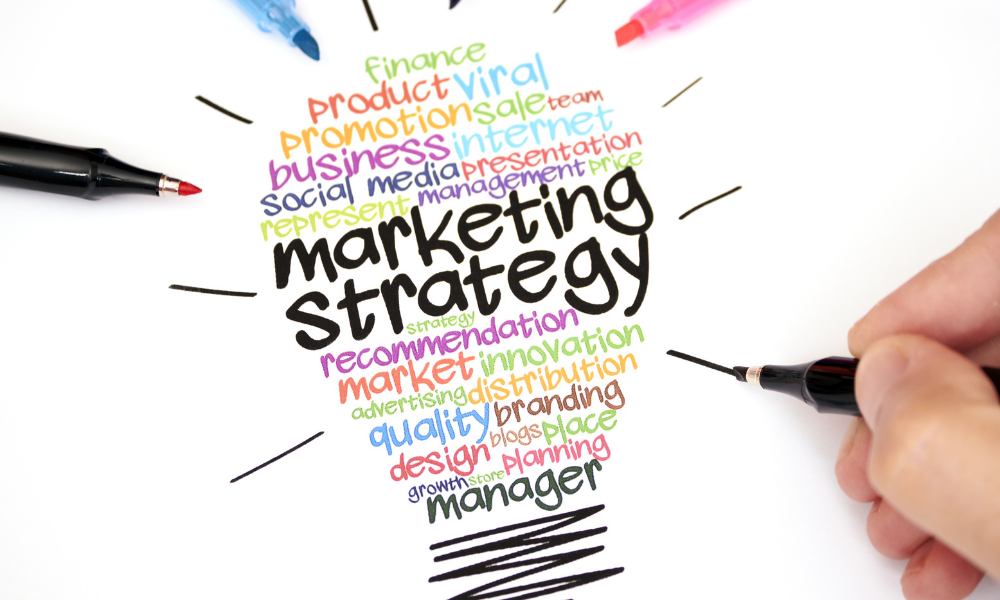 What should be included in your childcare marketing plan?
The services you provide, your website, Facebook page, other social media, online presence, blog posts, the images you use, the advertising you run, your logo, and more all create a picture in the mind of a parent about your center or child care business. It's essential that your marketing plan be consistent with your brand.
To get started with the process, spend time thinking about your childcare brand, what it means to an enrolled family, and what it means to a parent starting their search for child care. Formulate your marketing plan for your preschool or daycare by following these steps.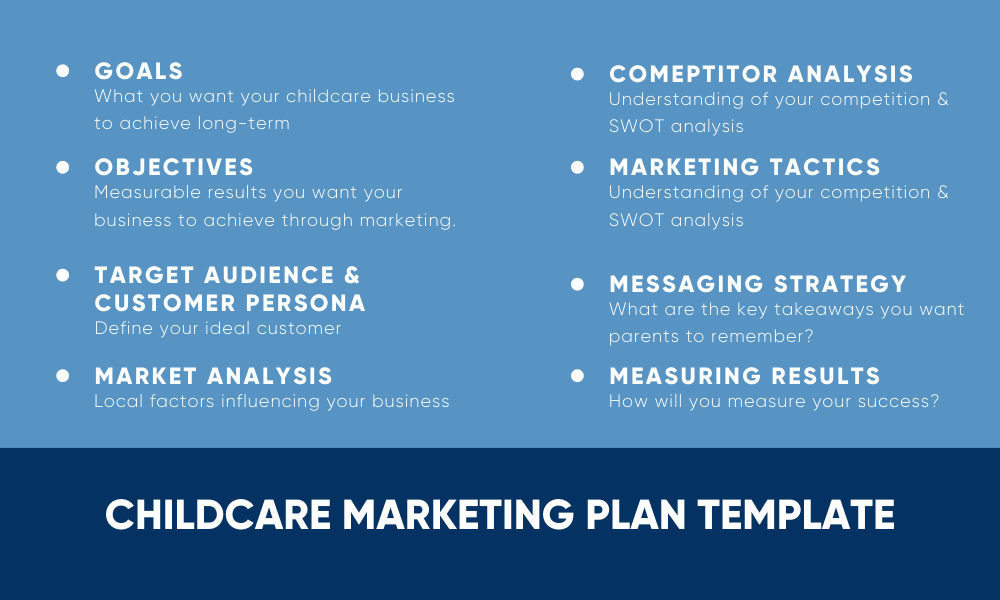 Goals: Your goals are what you want your childcare center or daycare business to achieve long-term.
You could say: Our goal is to make ABC Daycare the most sought after childcare service in the community.
Objectives: Your objectives are measurable results you want your business to achieve through marketing.
You could say: Our objectives are to increase enrollment by 10% before September and increase online traffic to our website by 30%.
Target audience & customer persona: Define your ideal customers.
You could say: Our ideal customers:
Are business people
Parents of kids ages 1-3
Use social media frequently
Rely on online resources for information
Read Google reviews
Believe that early childhood education is essential
Want a child care center, not home daycare
Think cost is less important than quality
Support local businesses
Share ideas with other parents
Search for the best for their children
Market analysis: What are the dynamics in your local area affecting your business?
You could say: Our local market is affluent, with enough childcare centers to meet local demand.
Competitor analysis: Analyze your competitors, read their Google reviews, visit their website, read their social media pages including their Facebook posts, review their ads, understand their services, sign up for their email marketing list, and create a SWOT analysis of how your business compares to their center.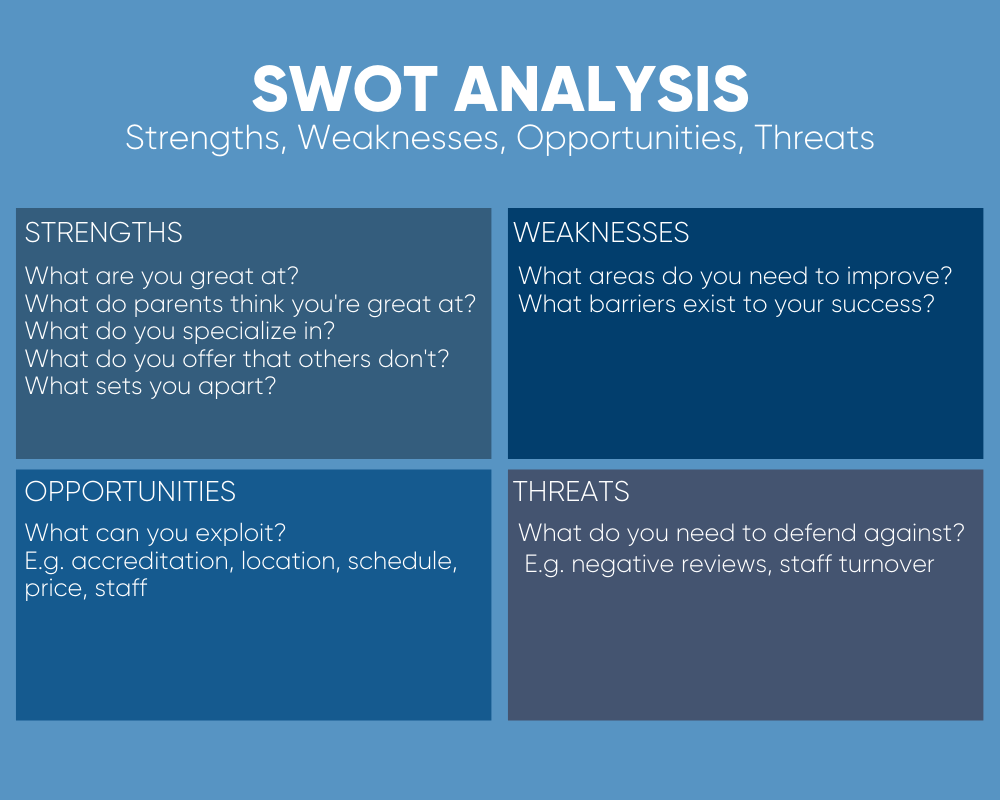 Marketing tactics: What online and offline marketing tools will you use to achieve your objectives?
You could say: We will leverage social media, increase email marketing, create ads, hold events, post more frequently on Facebook, host an open house, update our website and Facebook page, encourage word of mouth referrals and contact other small businesses for strategic partnerships.
Messaging strategy: What are the key takeaways you want parents to remember about you? Make sure your messaging is consistent across all marketing channels.
You could say: We are the only accredited early childhood program in the area. We create a social emotional platform from which kids grow. We offer a free parents night out.
Measuring results: Measuring the results of your marketing campaign is essential. Always ask how someone heard about you when they contact you so you can determine which marketing platforms are successful.
You could say: We will create online tracking of our inquiries to determine what marketing tactics are most beneficial to our business.
How should you better understand your customers?
As a childcare service, you know at a basic level you're marketing to families of young children. However, your strategy to increase enrollment could be more effective if you have a better understanding of your potential customers. Create an ideal customer persona - this will help you create the right marketing message and use the right online and offline marketing channels to reach prospective parents.
To define your customers, ask yourself:
What types of businesses do parents in my community work at?
What services are important to them in a daycare or preschool?
How much money do they make?
How much can they spend on childcare?
What is the median age of parents?
How do kids and families spend their time?
What businesses do they shop at?
Are there community events they attend?
How do parents search for child care? Are they primarily online and using Google or relying on word of mouth for business referrals?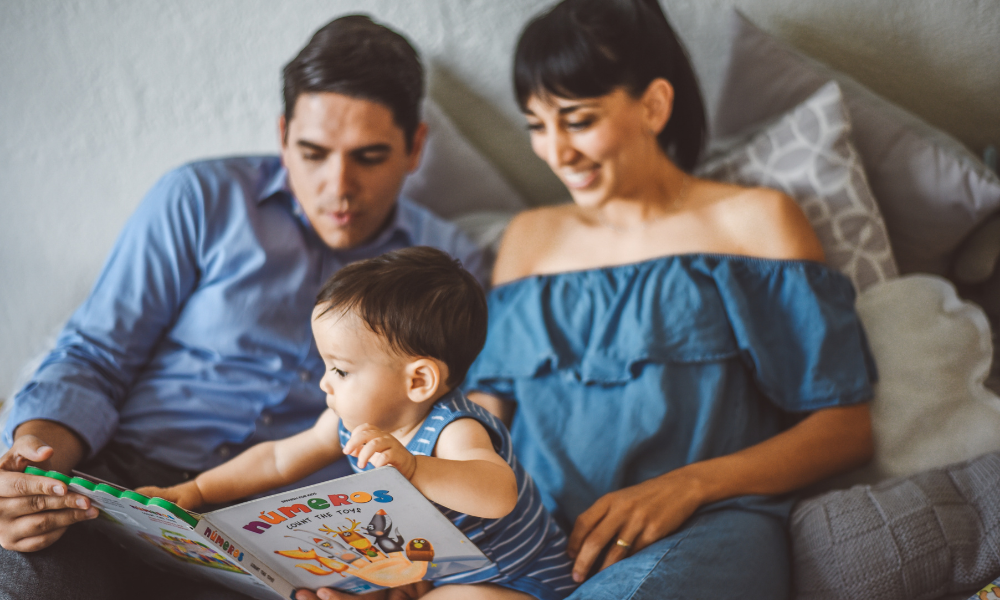 What is the impact of your local community?
Marketing your child care business to increase enrollment is heavily impacted by your community. Get started by developing a deep understanding of local factors that may influence your marketing strategy.
These may include what other types of businesses and services exist nearby, the resources in your community to help parents search for child care, resources to help with the cost of child care, community events, the local economy, and more.
How do I attract parents to my daycare? Here are the top 4 ideas to increase enrollment.
Online marketing
How can social media promote your business?
Social media is an essential component of your online child care marketing plan. Keep in mind that social media is not about vanity metrics - that is, how many followers you have. It's about engagement of those followers. Creating useful, highly shareable posts is crucial. Share photos, blog posts, resources, and quotes that parents will find both entertaining and helpful.
For many years, Facebook has been the go-to social media tool to promote services, however, when you create your customer persona you may find that other channels, like TikTok or LinkedIn may be the best places to reach them, depending on their age.
HOT TIPS:
Facebook and other social media channels have proprietary algorithms that determine what content appears an a feed. Just because you post something, doesn't mean your followers see it. Engage with content from your business Facebook page to increase the chance of your post being seen and read up on the best ways to get your business seen on other social media platforms.
Use a combination of free posts and paid ads and experiment to determine which is the most effective social media platform to reach your audience. Free analytics are available on Facebook and Instagram for your posts as well as your ads so review those and to get ideas into what to post and when to post it.
If you do run Facebook ads, keep in mind that content, like a blog post, and videos typically perform significantly better than static images.
Use a content calendar and schedule your social media in advance. You can use a site like Canva to create graphics and post automatically.
Update your website
Very often, people will find you via a Google search and how your website ranks is crucial to your success. Gain a better understanding of how your home page, blog, photos, social media links, reviews, and backlinks affect the performance of your website on Google. Download our free guide to improving your website rankings today.
HOT TIPS:
Be sure to name use alt text on all the photos on your site. This boosts your Google ranking.
How can registering on directories help you?
Business directories improve your own website's Google ranking and lend you credibility. Paper Pinecone is a free service dedicated to early childhood education and helping providers fill spots. You can find a list of other directories in our downloadable guide. Get started by registering here.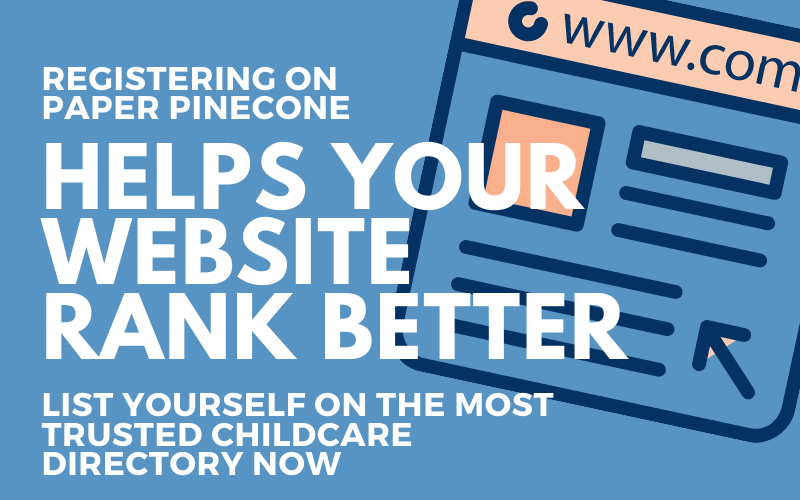 HOT TIPS:
If you're not registered on Google My Business, families aren't finding you easily.
How should you use email marketing?
If you're not using email marketing, you're missing out. Create a mailing list and use a free email service to stay in contact. A platform like Mail Chimp can help you automate your emails and is a great way to stay top-of-mind. Segment your mailing list so you target the right people with the right message. For every $1 a business spends on email marketing, the ROI is $42 so get started with it if you don't use it already.
HOT TIPS:
Use email automation to create a marketing funnel for new inquiries and you don't have to worry about scheduling emails. It's free on many email platforms.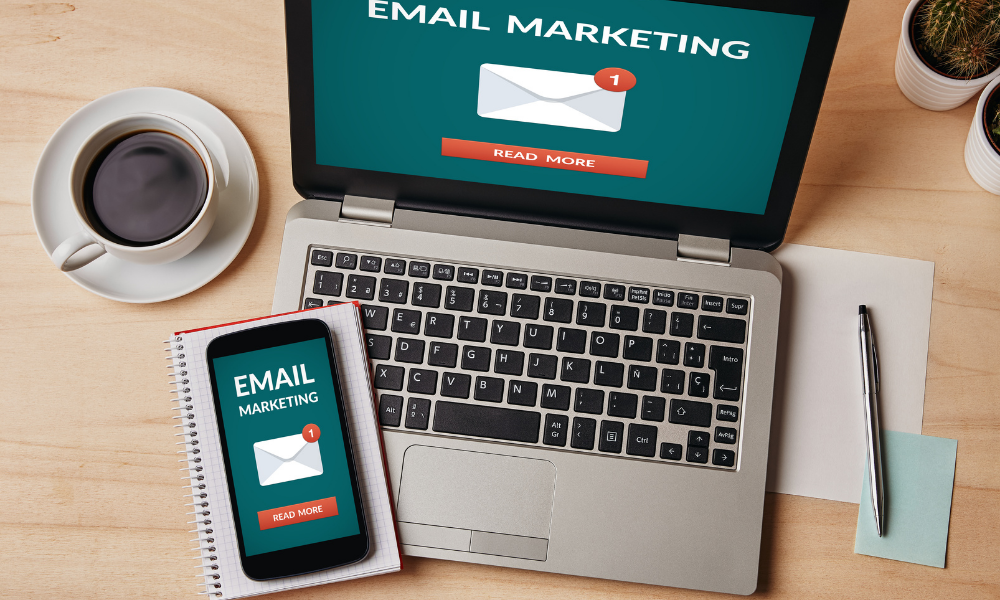 How should you use content marketing?
There are many things to know about the benefits of starting a blog:
They're free if you write them yourself (of course your time is worth something but you're not shelling out dollars to produce them)
They're a fantastic platform to communicate your position on early childhood education
They're a great way to generate website traffic
They showcase photos and images from your center
They're shareable on Facebook and other social media
They can showcase the service you provide at your business
They deliver better ROI than ads - content marketing delivers 3X more leads and cost 62% less than ads and other outbound marketing efforts
It's essential in getting in getting your website ranked higher in Google
HOT TIPS:
The service Build My Content supplies free content marketing for your site!
Do online reviews matter?
Like 'em or not, reviews are important to your marketing efforts. Not only do they impact your website's ranking, parents trust them. Asking currently enrolled parents to post reviews is an easy, no cost way to market your center.
HOT TIPS:
Respond to positive reviews and read about how to handle a bad review.
Webinars
Webinars have become increasing popular and allow people to get to know you and your business. Host webinars on topics parents will flock to, like ways to prevent tantrums and how to get children to listen.
HOT TIPS:
Run ads for your webinars on social media channels. Use webinars as a "soft sell" of your services.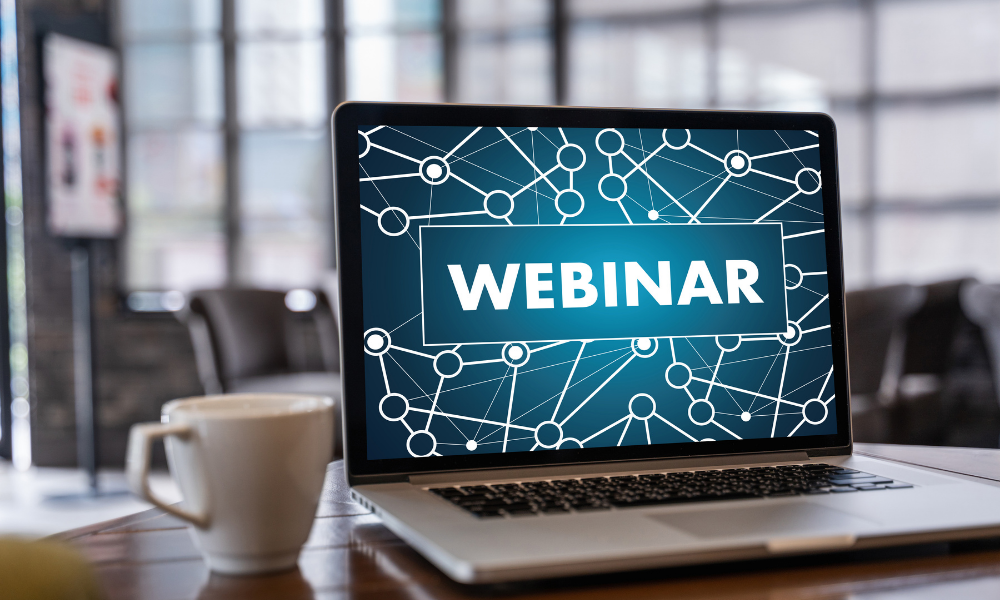 Podcasts
Like webinars, podcasts have become increasingly popular. Podcasts can help position you as a leading industry expert to your peers and to families. They give you authority, which is one of the six principles of sales psychology. Learn about authority and the other sales principles in our upcoming video course, How to Enroll More Families on Tours.
YouTube Videos
YouTube videos are a great tool to have in your marketing campaign. Like webinars and podcasts, they lend you authority, are personal, and can actually help parents.
Design and share infographics
Infographics are great for demonstrating a process, like how to find the right child care provider or how to work on literacy skills with kids. They also can provide data and statistics, like the long-term effects of preschool. Infographics also educate people, so if you're an expert in a particular topic, they're a great place to showcase your knowledge.
HOT TIPS:
Don't forget to put your logo and website on all of your infographics.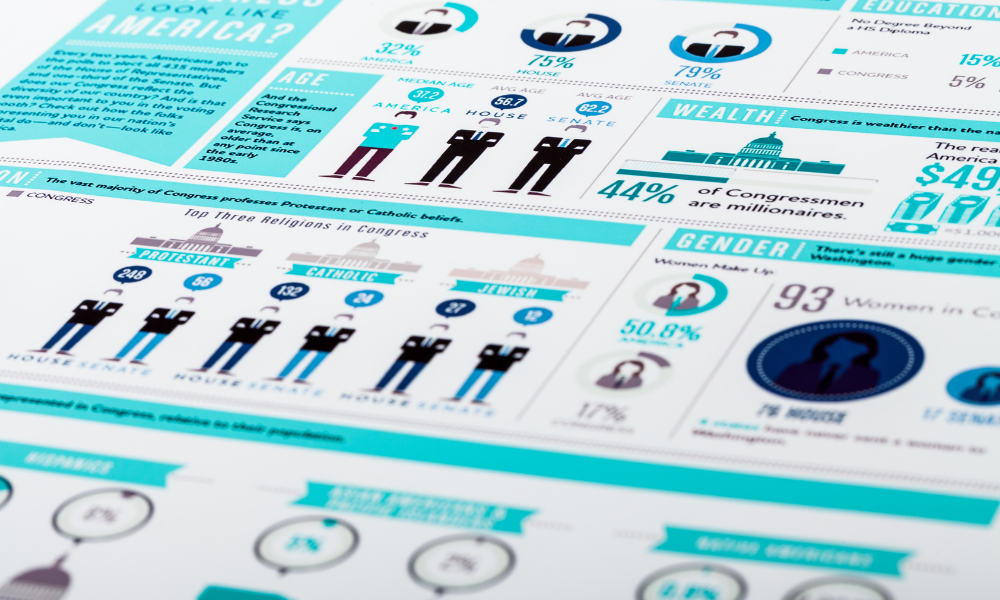 Word of mouth marketing
Let others get the word out about your program. Ask yourself – how many times have you purchased something because a friend recommended it? Probably quite a bit.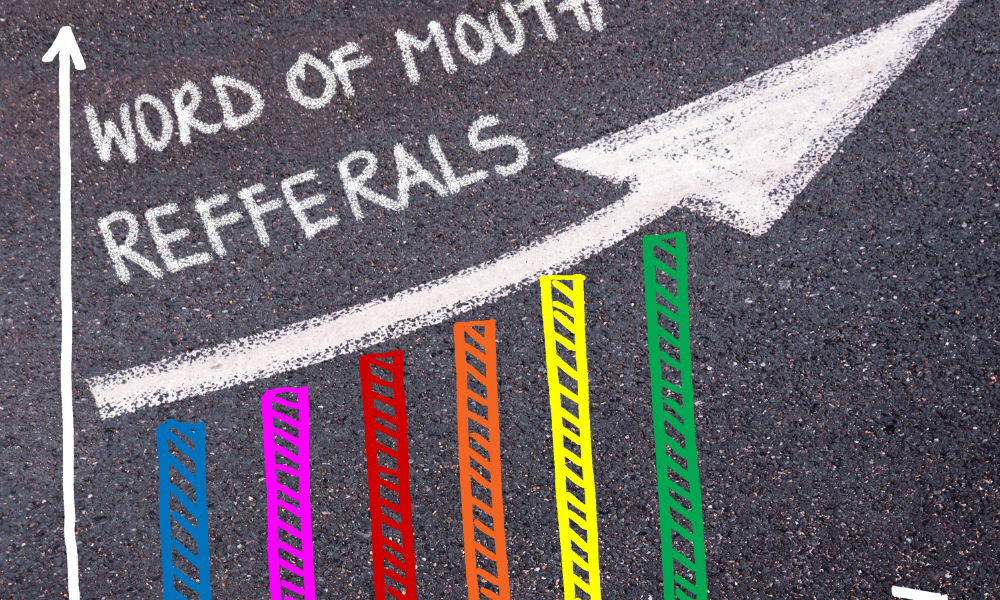 Happy parents will always be one of the best methods to attract other parents. So why not reward them for referring their friends? The reward can be simple - a fixed amount of tuition credit any time a family they refer enrolls is usually all it takes to inspire families to help you spread the word. And to encourage your existing clients to refer new families, you can provide a referral link to your website so you can track how new families came to you, or provide families business cards to pass out to their friends.
Bottom line is, a parent referral program can be a great tool to get existing clients to spread the word about how good your childcare services are to fill empty vacancies in your center quickly.
HOT TIPS:
The chance of a parent referring someone to your program increases when you simply ask them to!
Strategic partnerships
Build strategic partnerships with other businesses in the community. When you build your customer persona, think about where a family might go or a parent might show and create a referral program to drive traffic to one another. Follow each other and comment on Facebook and other social media channels to increase engagement.
HOT TIPS:
Search for a local service like an indoor playground where a parent might take children and set up a referral program.
Build a brand and be consistent
Don't underestimate the power of building a brand for your business. When you build a brand, you've taken ownership of a position in the market. Using consistent messaging and graphics in your marketing leads to prospective parents retaining and believing what you're saying. Of course, your services must deliver on that message as well.
To build your brand, start by really thinking about who you are and what sets you apart. You'll create a unique selling proposition - that is, your main benefit that your competitors can't say, and use it to help you develop your brand position.
Your unique selling proposition is where what you do well and what your customers care about overlap.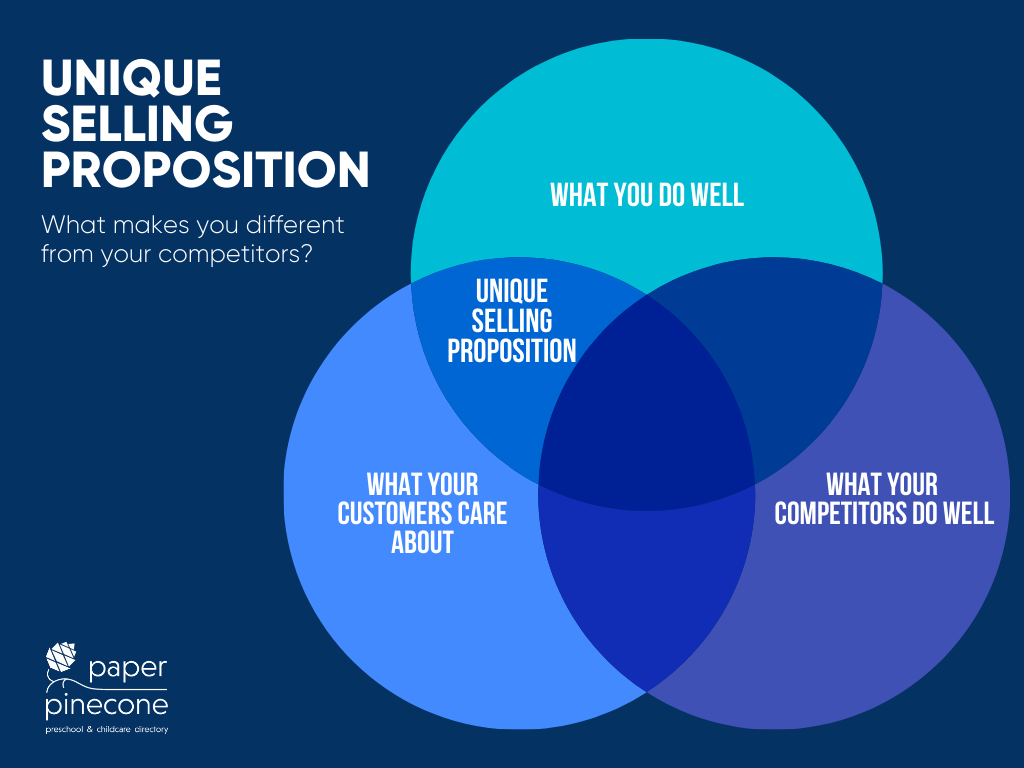 Your brand positioning statement is comprised of:
Who you're targeting
Your company
Your category
Your point of differentiation (unique selling proposition)
The benefit to customers
The reason to believe you
Childcare brand position examples:
For parents who want exceptional early childhood education for their children, (target) ABC Childcare (company) provides a research-backed approach (point of differentiation) to preschool (category) so children thrive throughout their lives (benefit) because ABC delivers better developmental outcomes than other preschool (reason to believe).
For parents who need flexible care (target) 123 Child Development Center (company) is the only daycare (category) providing last-minute drop-in care (point of differentiation) so families don't have to worry (benefit), because 123 CDC only requires 1-hour notice (reason to believe).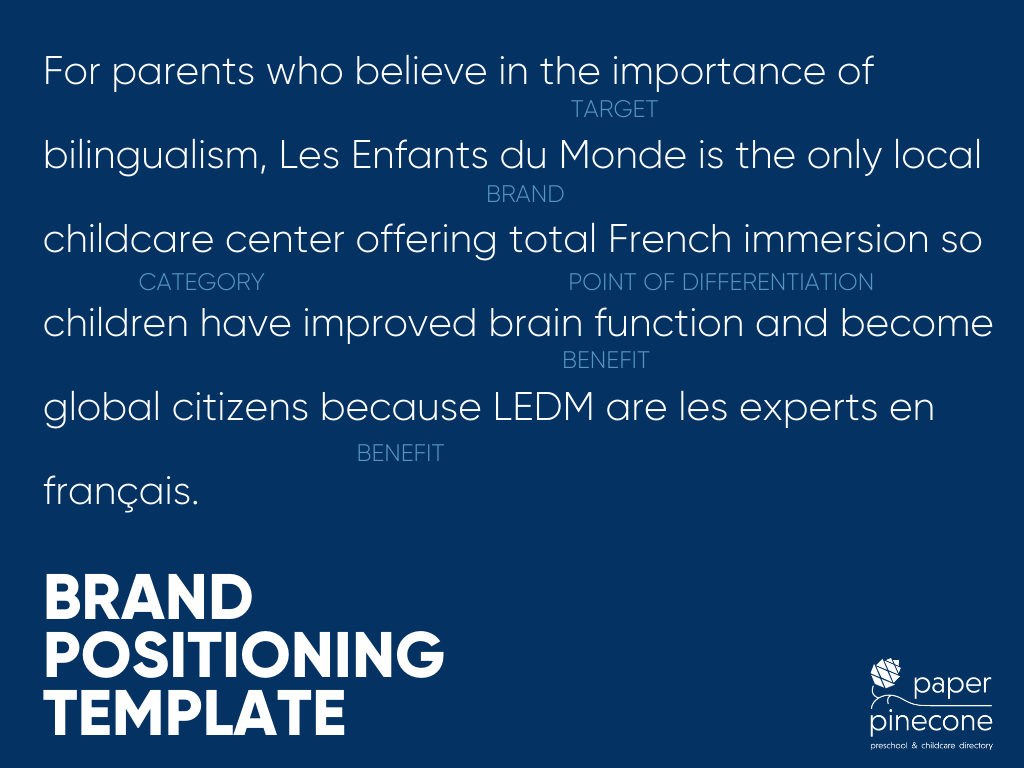 Your marketing, advertising, social media, website, and all other communications should clearly convey your position. It will help families quickly understand who you are and what, other than care, you offer.
HOT TIPS:
In advertising, there's a rule of seven. People need to see and hear your message at least seven times before they'll take any action.
Final thoughts
The marketing strategy for your childcare should be comprehensive, consistent, and clearly communicate who you are. Centers and family child care providers should evaluate how all the components work together to convey what makes you unique and differentiates you from competitors. Tell stories and communicate the end benefits to parents - they want to know what their child will get out of your childcare and what they will get out of it.
Marketing should be looked at holistically and utilize multiple touch points so your message is not just heard, but retained. Don't expect a single ad to do the work and fill your spots. Spend time developing your overarching marketing plan and campaign and measure results often to ensure they're achieving your objectives and long-term goals. Leverage currently enrolled parents and make sure they're telling the story you want them to tell.
When you take this approach and deliver on your promises, your spots and your wait list will be fill up and you'll easily attract parents to your child care.
Frequently Asked Questions
1) How can social media be used to promote a preschool or childcare center?
Social media can be a powerful tool for promoting your preschool or childcare center. You can use platforms like Facebook, Instagram, Tik Tok, and Twitter to share photos and videos of your facility, highlight your programs and your curriculum, and engage with parents and potential clients. You can also run targeted ads to reach specific demographics in your area. It's important to have a clear strategy and consistent posting schedule to make the most of your social media presence.
 
2) What role do referrals play in filling vacancies?
Referrals can play a significant role in filling vacancies at preschools. Word-of-mouth recommendations from current families or staff members is one of the best ways to attract new families to your child care center. Additionally, some preschools offer referral incentives, such as discounts on tuition or other perks, to encourage current families to refer others.
 
3) What are some creative ways to attract new families to a preschool or childcare center?
Some creative ways to attract new families to your preschool or childcare center include hosting open houses, offering referral incentives, partnering with local businesses, creating a social media presence, and providing unique programs or services such as language immersion or outdoor education.
By Crystal Teegarden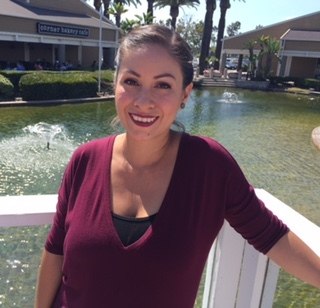 Crystal is a gentle parenting mama who loves reading, cooking, and exploring new trails with her husband and son. She is from Los Angeles but currently lives in Portland, OR where she is eating all the vegan food.
Paper Pinecone is the #1 most trusted childcare directory. Childcare providers list free so parents can find the best daycare and preschools in their area.