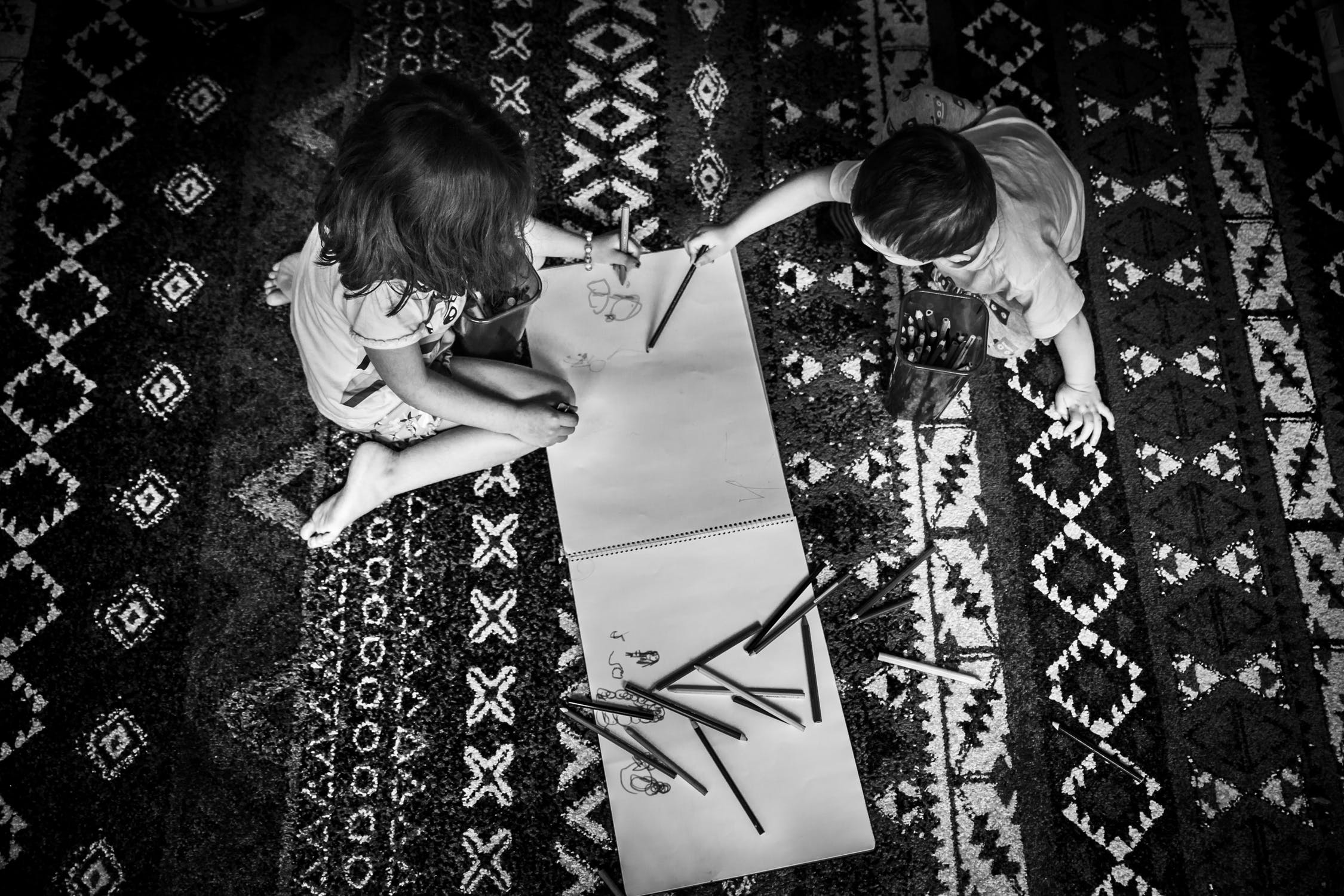 Published Date: 10/31/19
Learning to write is a valuable skill in early literacy and often begins in preschool. Research tells us that Emergent Writing skills, which include children learning to write their name proficiently, can forecast a child's reading and writing aptitude.
Many preschools give ample opportunity to practice these skills, however, a new study out of Michigan State University published in the Journal of Early Childhood Teacher Education tells us that teachers are giving writing instruction, but not giving children the opportunity to practice communication through writing.

In this observational study, researchers interview preschool teachers from various programs to determine how writing instruction is supported in their schools.
In 94% of classrooms, environmental supports like designated writing areas, were present. But, they found that while materials were present, discussions around how children were taught to use materials was limited.
Children were given few opportunities to communicate their ideas through meaningful writing opportunities, like messages to family members or books made as a class. Researchers also found that children lacked opportunity to communicate their ideas through composition, like journaling or writing a thank you card.
Only 22% of teachers said they permitted children bringing writing materials to other play areas of the classroom or placed these materials outside of the writing areas deliberately. Researcher Dr. Hope Gerde says these are missed opportunities for children to write and communicate within the play experience, like taking an order at the classroom restaurant or writing a grocery list to go to the market.
According to the study, "Few identified strategies to support children in writing for meaning (i.e., composing) or in a manner that supported other literacy skills (e.g., letter-sound knowledge)."

Activities that focused on handwriting were widely observed, including writing letters for children to copy, tracing names, reminding children to write their names on artwork, and discussing the process of creating a letter.
Teachers indicated a lack of guidance on how to teach children to write in preschool despite the fact that they used researched-backed curricula and reporting that most of their students enjoy writing. Gerde's previous research tells us that even the most popular preschool curricula have discrepancies in how to support early writing.

Gerde said, "These findings may be particularly useful to teacher education and professional development programs as they consider ways to change preschool teachers' beliefs and practices for early writing."
Look out for Paper Pinecone's Professional Development workshops, including workshops on literacy best practices, coming early 2020.
Paper Pinecone is a thought leader in Early Childhood Education and a marketplace for parents to find the best daycare and preschool programs in their area. Parents search thousands of providers at no cost and providers always list free. Get started today.