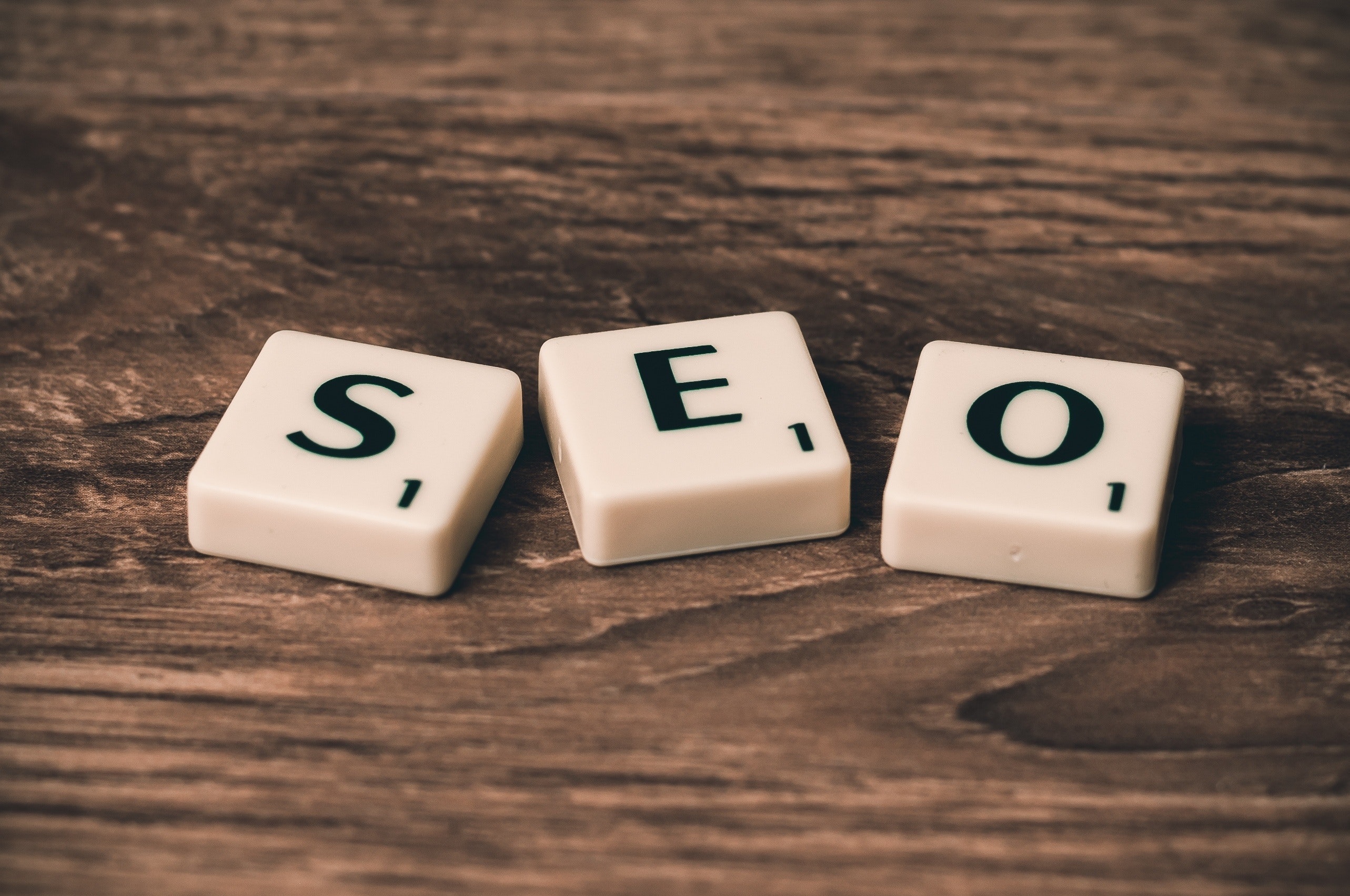 Published Date: 12/14/20
Search engine optimization must be a part of every daycare and preschool's marketing strategy. Google and other search engines use complicated, proprietary algorithms to determine how your website ranks for specific keywords. Without a solid understanding of search engine optimization (SEO) and a comprehensive strategy, your website may be relegated to the second page of a Google search – or worse – and prospective families will likely not find you in their search.
Large businesses invest tens of thousands of dollars every month to come up first in Google searches and you may be competing with some of the big industry childcare centers who do this. But, by having insight into how SEO works and investing in free and low-cost tactics, you can improve your ranking and drive more traffic to your website – and hopefully convert those families!
What is SEO?
SEO (Search Engine Optimization) is a process of optimizing your website to gain unpaid or organic traffic. So, if you want people to find you through a google search, make SEO a priority.
You'll also like: How to advertise your daycare or preschool during the COVID-19 pandemic
Research says that 93% of internet experiences start with a search engine. Once someone searches something on Google, there is a 33% chance that links displaying on the first page will be clicked. It means if your SEO is not up to the mark, you already lose one-third potential traffic. To understand more about SEO, you can also take help from Search Engine Optimization Starter Guide provided by Google itself.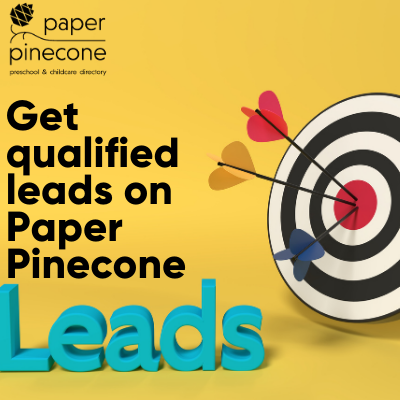 How can childcare providers improve SEO for their daycare or preschool website?
While you may not have the budget to invest thousands of dollars per month into SEO, there are many strategies you can use to improve your Google rankings without spending a dime or with a very small investment that will have a huge payoff. Google bots periodically crawl your website looking for content and determining how to rank you. Since childcare is a highly targeted local search, centers and family childcare providers have the opportunity to rank highly by doing a few easy things.
 
Optimize your childcare website with the right keywords
Optimizing your website for SEO isn't difficult and takes just a bit of homework to get started. The first thing is to find the keywords that people are searching and ensure to include them in your website in an appropriate way.  You can find the right keywords by using free tools like UberSuggest. Look for keywords with the highest search volume in your area.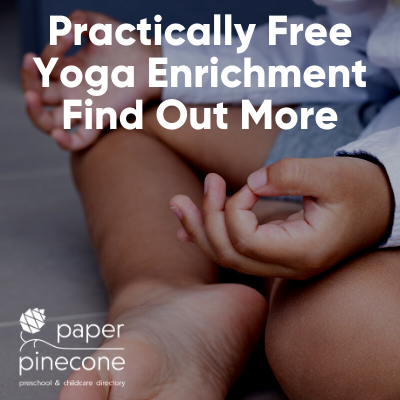 Use the metadata effectively on your preschool or daycare website
Your metadata is the information you provide to Google to describe your childcare website. Each page of your website has its own meta tags that describe the page's content using the appropriate keywords. This is the information that appears under the page name in a search result. If you've built your website in a plug-and-play platform like Wix or Squarespace, they make updating this information easy.  
Parents aren't reading your handbook – here's what to do about it
Get backlinks for your childcare website
Backlinks are links to your website that live on other websites and they're important for SEO. Backlinks are a vote of confidence and tell Google that others trust you and believe you provide great content. The more backlinks you have on websites with high domain authority, the more impact it will have on your Google ranking.
Registering on Paper Pinecone and other directories gives you an automatic backlink – they're free and Google places high value on them. Writing guest blog posts for sites that offer related content is another great way to get backlinks. If you're friendly with other providers who aren't direct competitors, offer to trade blog posts.   
You'll also like: Know when to terminate a family from your daycare or preschool
Many websites offer backlinks for purchase and there's a wide range of costs from $20-$500 per link but it's not a strategy we recommend for local childcare providers. Instead, focus on writing high quality content and other sites will want to link to your site to help their readers.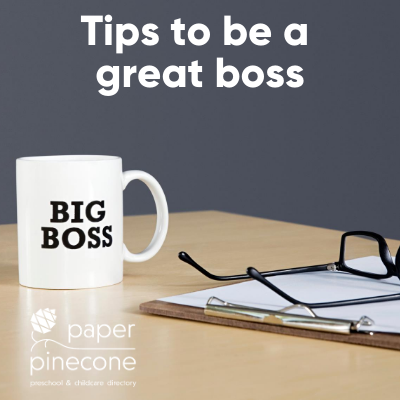 Look for opportunities to earn organic press as well. Register with the website HARO, which stands for Help a Reporter Out. You can set up free alerts on topics that you're an expert in and when a reporter is looking for a quote for an article on that topic, you can submit a quote for it and often they'll link the quote to your business.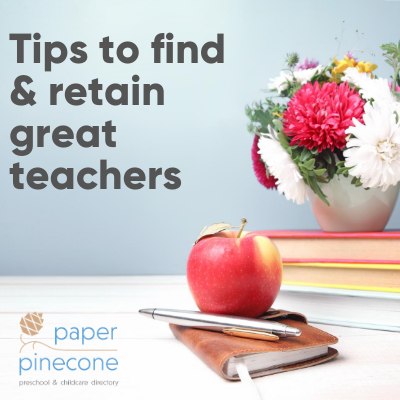 Update the images on your daycare or preschool website
Google's algorithm doesn't like images that have names like 19347319.jpg. Giving images on your childcare website descriptive names helps improve your SEO. Instead of the default name the photo is given, change the name of the photo so Google knows what it is. Children playing at ABC Preschool.jpg for example. This also helps your preschool or daycare website with ADA compliance. You should also make sure your image size is optimized on your childcare website – having large files hurts your SEO ranking.  
You'll enjoy: How to handle a bad review of your preschool or daycare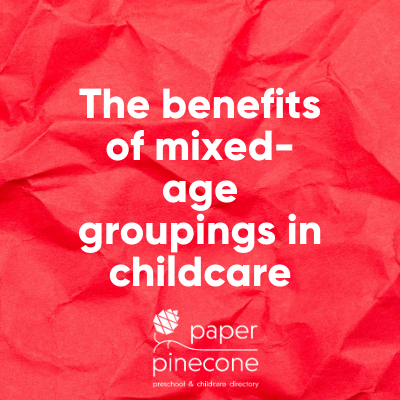 Update your content regularly on your childcare website
While Google's algorithm changes, the need to have relevant, high-quality content that's updated frequently is a consistent factor in the SEO ranking of your preschool or daycare website. SEO experts say that blogging is one of the primary tools to do this. Starting a blog can feel overwhelming, but following our content marketing tips can help you ensure your blogs are effective.
Optimize your childcare website for mobile
Desktop and tablet web traffic continues to decline while mobile continues to increase. Having a childcare website optimized for mobile browsing will help Google rank you better. When designing or evaluating your daycare or preschool website, ensure you check the layout of every page on mobile – both iPhone and Android devices. At one time the use of Flash was popular on websites, but as Apple products do not support it, it's not best practices to use it.
Improve communications at your preschool with these tips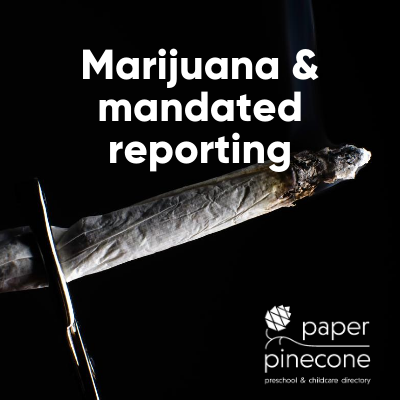 Link your childcare website internally
As you develop your blog, linking them to other blogs and pages within your website will help your SEO. Linking other pages on your site internally will also help your SEO ranking. It's best if you link to subpages on your childcare website – pages that aren't in the header menu. For example, if you have a section titled Enrollment and have subpages that tours, cover tuition, schedule, link to those parts of your website directly to help Google's crawlers rank you better.
The bottom line
Optimizing your preschool or daycare website for SEO may feel like a big deal, but when you break down the components, each one is fairly simple to do and can help your Google ranking tremendously.
If you need website, marketing or SEO help, drop us a line and we can put together a customized solution to help your childcare website rank better in Google and help you fill your spots quickly.
Paper Pinecone is the #1 most trusted childcare marketplace. Register your program today at no cost to connect with thousands of parents searching for the best preschool and daycare programs in their area.
This post may contain affiliate links