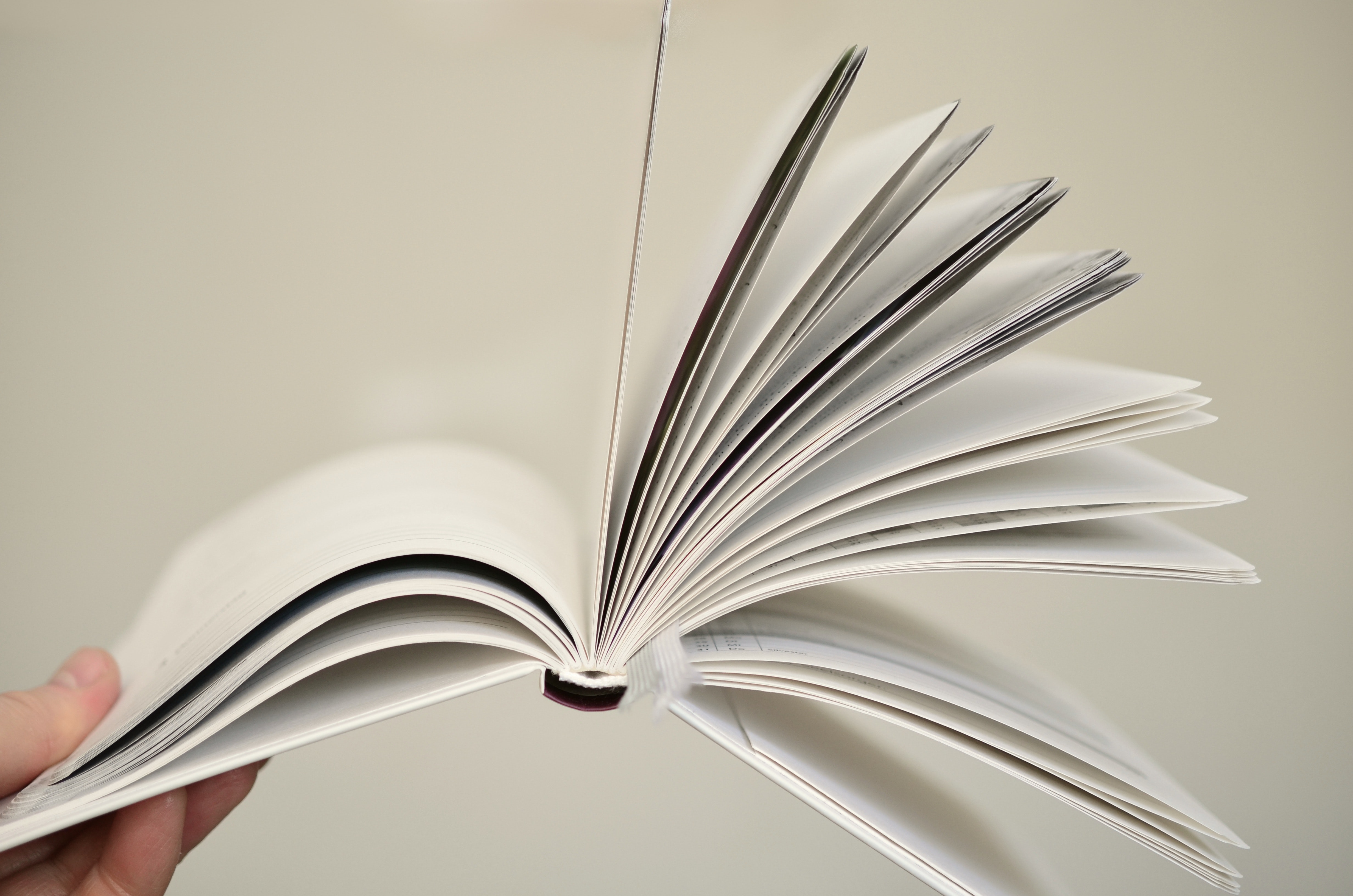 Published Date: 11/20/19
On your tours you answer questions from parents who want to know everything from your approach to discipline to your late pickup policy. You answer these questions, enroll families, provide your parent handbook, and wonder why parents consistently violate your policies. You tell them, "It's in the handbook", but they look back at you confused, as if this is the first time they're hearing about this document that they agreed to when registering their child.
Well, I'm going to be the one that breaks it to you - parents aren't reading your handbook.

At Paper Pinecone we often reach out to preschools and request to see various documents they use so we can compare and get feedback. We listen to what's working, what's not, and then collaborate with providers like you to develop solutions that can help others. Recently, when we requested to see parent handbooks, they averaged 27 pages long. I mean, if parents are barely skimming your two-sentence emails, they're definitely not sitting down with a 27-page PDF, cozying up on the couch, and settling in for a good read.
Does that mean you should ditch the handbook? Absolutely not. Your handbook is a centralized resource of your policies and procedures and can serve as a legal document that's agreed to upon enrolling. However, there are ways of simplifying and organizing your handbook, and other tools to communicate policies that may often come into question, so you can help all families know, understand, and follow the rules.

1. Leave your story out of it
Frequently, the first section of a school's handbook includes a lot of "About Us" text. An enrolled family should already know this information, and if not, should be able to go to your website for it. Eliminate your history, mission statement, core values, goals, etc. to shorten the content. If you feel compelled to include it, keep it brief and reader-friendly. A short welcome paragraph is typically all you need.
2. Use as few words as possible
Everyone wants their handbook to sound professional, and it should. But think of it more of a presentation than a book - short sentences and bullet points communicate key ideas without being verbose and they up the likelihood of the content being read.

3. Put the important information up front
If parents are going to read anything, it's going to be what's on the first page or two. For most providers, this includes information on late pickup and tuition payments.
4. A picture is worth 60,000 words
Scientists believe that the brain processes images 60,000 times quicker than it process the same amount of text, so use graphics to communicate the most important points in your handbook. Free tools like Canva make it simple.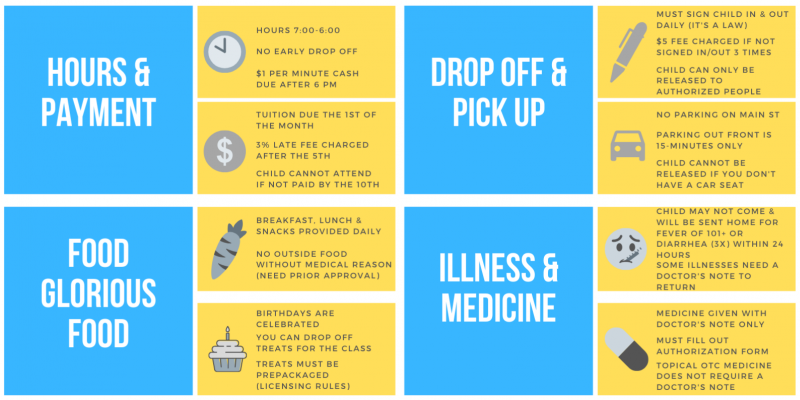 5. Reinforce critical information in other places
Ultimately, you want parents to follow policies and procedures not just be legally bound to them. Hang an infographic on your bulletin board or periodically include one or two policies in your newsletter if parents aren't following them.
6. Show your personality
There's no reason for the text to be devoid of your brand personality and it's actually better if it comes through in all communication. Instead of bland, dry copy, write it in the style that represents who you are. It will make your parent handbook a much more engaging read.
Streamlining your parent handbook, making it an easy read, and giving parents access to the most important information quickly can go along way to get families to follow your policies and procedures from the get go. While there will always be those who disregard them, if you make your parent handbook engaging, "I didn't read it" should never be the reason why.
Paper Pinecone is a thought leader in Early Childhood Education and a marketplace for parents to find the best daycare and preschool programs in their area. Parents search thousands of providers at no cost and providers always list free. Get started today.