Published Date: 12/15/20
How to Find and Motivate the Best Preschool Teachers
Finding and retaining preschool teachers is notoriously difficult. With low wages, long hours, little upward mobility, and a stressful environment, staffing is the number one concern and complaint among preschool directors.
GROW YOUR ENROLLMENT BY REGISTERING FREE ON PAPER PINECONE
Unless there are sweeping changes in our view and approach to childcare, staffing preschool teachers will continue to be a problem. And high turnover rates among preschool teachers make it difficult to fill your preschool with great families. However, there are many things you can do to attract the right talent, properly train people, and create a mutually beneficial environment where staff feel valued, appreciated, and remain loyal to your preschool for years.
Update your preschool teacher job description
Finding the right preschool teachers starts with the right job description. The words you use in your description are a direct reflection of who you are and the place you've created.
YOU'LL ALSO ENJOY: THE CHILDCARE WORKER CRISIS: IS RAISING THE RATIOS THE ANSWER?
You want a job description that gets people excited about working in your preschool, separates you from your competitors, and weeds out people who may not be a good fit. You can read our tips to write a great job description and view a sample job description here.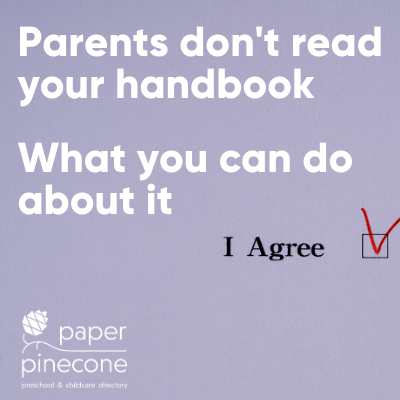 Demonstrate the importance of preschool teachers
As you know, a child's success in life can often be attributed to their first five years. But not everyone knows that. In fact, most people outside of early childhood development and early childhood education don't. Or if they do, they don't necessarily think it's relevant to them.
We can't control what happens to children at home, but your teachers can have an enormous impact on their lives while they're at your preschool. Don't downplay that – in fact, make sure your teachers know their worth and what a significant impact they have on children.
RELATED: 3 TIPS TO GET PARENTS TO PAY TUITION ON TIME
Preschool teachers are not babysitters they are early childhood educators who have the power and ability to change a child's life. Every time a preschool teacher enters the classroom they are shaping the future of those children and have the potential to change the world. Don't underestimate what they do and don't let them underestimate their impact. Doing simple things, like hanging infographics in the break room (or even the bathroom) can help remind them of their worth. We've included two to get you started.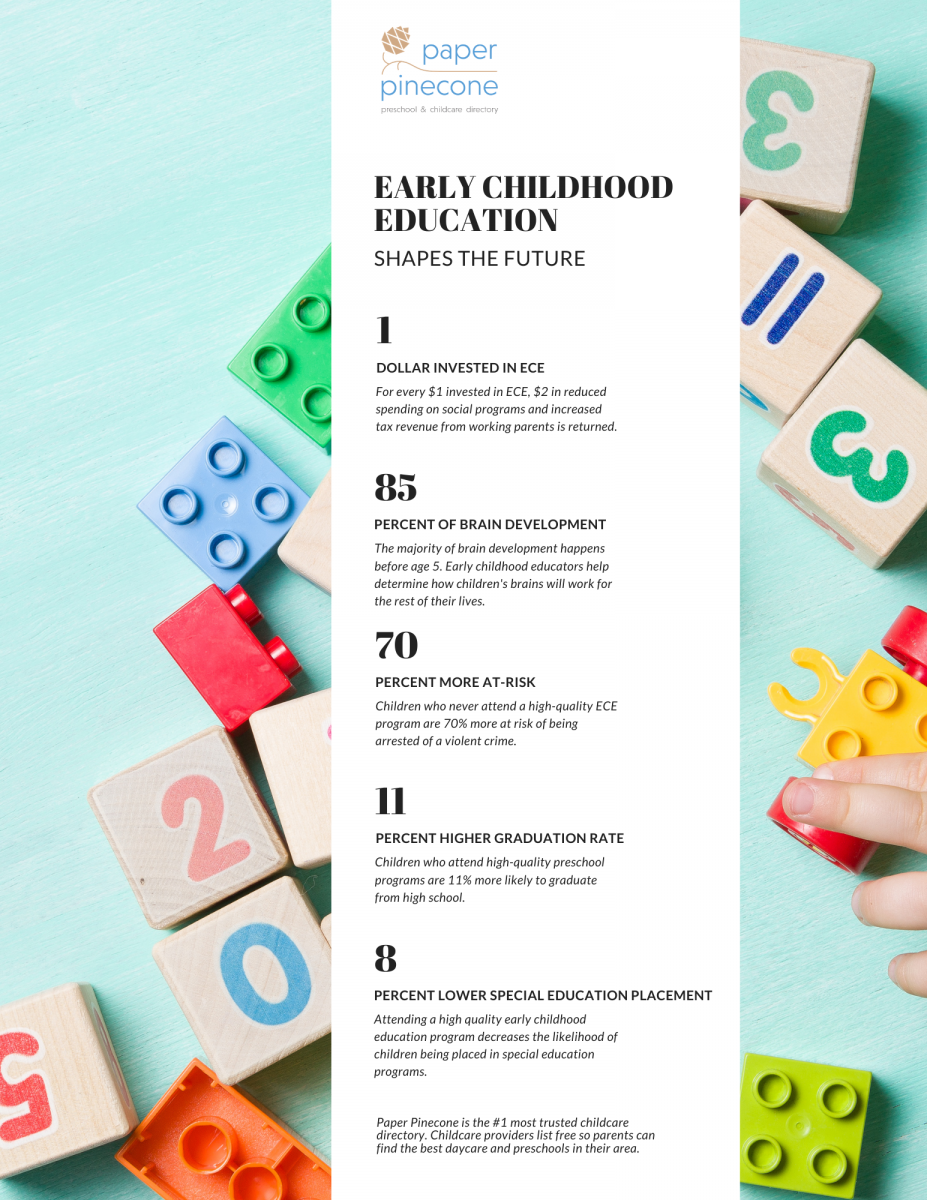 DOWNLOAD ECE SHAPES THE FUTURE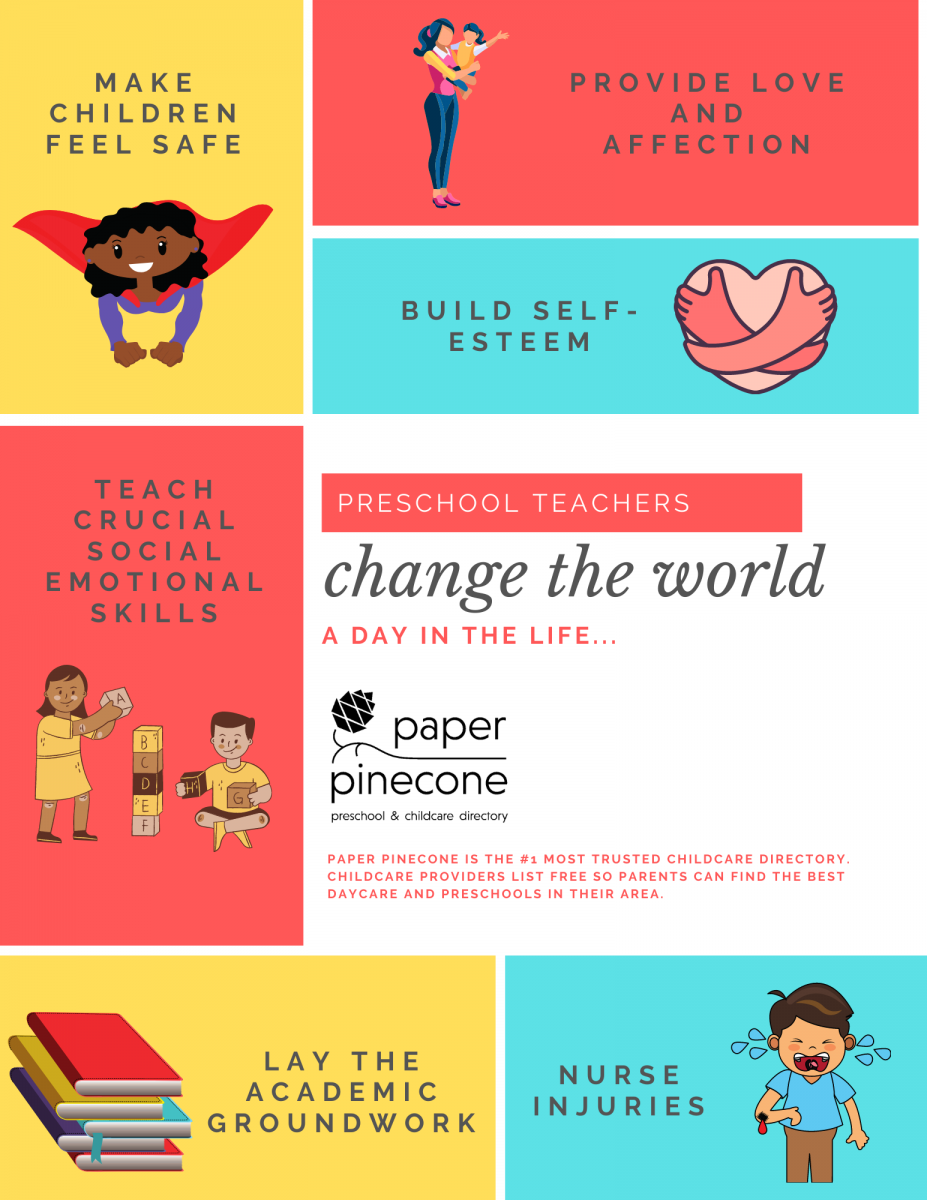 DOWNLOAD PRESCHOOL TEACHERS CHANGE THE WORLD
Acknowledge that teaching preschool may be 'just a job' – not a career – for some of your staff
You've probably already experienced this with much of your staff. Teaching preschool is a stopgap while teachers figure out what long-term career path to take, decide if they want to return to school, or test the waters to see what type of job is right for them. That's okay – ECE is hard and can wear on you long-term. That doesn't mean they can't be great employees while they're with you.
ALSO READ: BRAND AWARENESS OF YOUR PRESCHOOL ON A BUDGET
When you know a teacher has aspirations to do something else, work with them on the skills they need to succeed in their desired field. For example, if you have a teacher who wants to go back to school for business, create a plan to develop their organizational skills, management skills, and budgeting skills. They can be in charge of inventory and purchasing materials or helping to create the schedule. A teacher with an artistic flair who has an interest in interior design can be in charge of rearranging classrooms or revamping the lobby. Treat these as professional development opportunities, not heaping more work on them.
When they know you're supportive of their long-term goals and are giving them skills that can be applied outside of early childhood education, they're more likely to work hard and be loyal while they're with you.
Use this as an opportunity to survey your staff about their interests and dreams and identify areas that will help them long-term.  
Look for opportunities to develop your preschool staff
Professional development benefits everyone – children, staff, parents, and you. When preschool teachers are properly trained and engage in continuing professional development, they have the tools to better manage their classrooms and are less apt to get burnt out.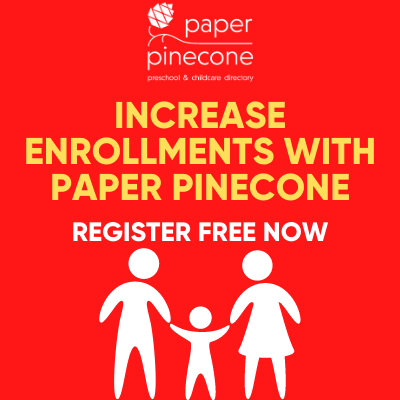 Professional development and training classes should be a line item in your budget and preschool teachers should be paid for their time. Ideally, you can set aside a few days a year to close the school and dedicate the entire day to professional development and training.
RELATED: K-12 FAILED TO BE THE GREAT EQUALIZER. CAN PRECHOOL BE IT?
Sometimes it's hard to find the time for PD and training. To address this, Paper Pinecone is launching our Foundations in Five series. Foundations in Five series takes large concepts like behavior management and getting children to listen, and breaks them down into five-minute videos, giving your preschool teachers actionable strategies they can put in place in their classrooms immediately. Subscribe to our newsletter to get notified of the Foundations in Five launch and to hear about other training courses, like how to enroll more families on tours.      
Use motivational tools
Using an array of motivational tools can help your employees perform at a high level and remain loyal to you and your preschool.
Start with our blog How to Be a Great Preschool Boss which will give you management strategies, help you set goals for your employees, and provide insights into keeping lines of communication open to ensure employees are happy.
YOU SHOULD ALSO READ: LEARN PRESCHOOL COMMUNICATIONS FROM NASA
Using merit-based raises rather than just tenure-based provides motivation, as do benefits and perks.
Involving employees in short- and long-term organizational goals is a great way to have them working toward something bigger. Discuss goals with them beforehand, explain how critical they are in achieving those goals, and how they'll directly benefit when those goals are reached.
YOU'LL ENJOY: THE NEGATIVE IMPACT OF INCREASING CHILDCARE REGULATIONS
As with children, adults need intrinsic motivation. Money, positive reinforcement, and benefit helps, but your preschool teachers need their own 'why'. Helping them understand just how deeply they can impact children should be part of it. If knowing that they're providing life-long benefits to children doesn't provide intrinsic motivation, this probably isn't the field for them.
 

Empowering and trusting preschool teachers goes a long way in motivating them. Micromanaging demotivates employees and hurts your ability to retain great early childhood educators.
ALSO READ: HOW TO SUPPORT PRESCHOOL TEACHERS - YOUR MOST VALUABLE ASSET
Building a strong company culture goes a long way to motivate preschool teachers as well. Even when an employee doesn't love their day-to-day, if they love the company they work for they're more likely to stay and give it their all.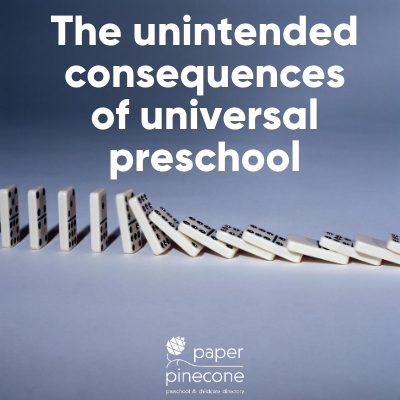 The Bottom Line
While finding great preschool teachers is challenging, using these strategies can motivate the employees you have and ensure they're making positive contributions to your preschool. Ensuring they know the impact they have on children, working with them on their personal goals, using professional development, and using the right motivational tools will all have a significant impact on your preschool, the children in your care, and your teachers.
Paper Pinecone is the #1 most trusted childcare directory. Childcare providers list free so parents can find the best daycare and preschools in their area.
This post may contain affiliate links.