Published Date: 11/07/19
Supporting Your Most Valuable Asset: Your Preschool Teachers
A preschool director must manage all aspects of a facility, from the curriculum and staff to the utilities and meals that are prepared. Some things, like crayons and wet wipes are recurring expenses. Other costs, like playground equipment or carpeting, are bigger, but less frequent purchases. One asset of your preschool may be being overlooked. How much time or effort do you spend being sure your teachers are as well-cared for as your students? Another way to look at it is,  "What is the cost of overlooking your teachers' well-being?"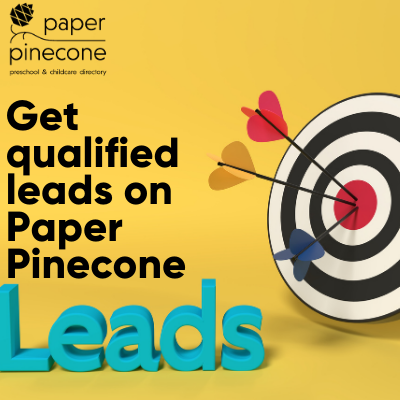 Several factors contribute to teacher turnover, including low pay, the physically demanding work, emotional stress, and a lack of feeling appreciated. As salaries are generally based on the education level of the teacher and the competitive rates of the area, a director isn't going to give raises to keep teachers from leaving. There are several things you can do to help your teachers reduce their stress, feel appreciated, and stay a part of your preschool team. Here are five low cost, highly effective ways to improve your preschool teacher's well-being and commitment to your school.
RELATED: BOOST ENROLLMENT WHEN YOU REGISTER ON PAPER PINECONE
Building Relationships
Directors are more likely to keep their teachers if they establish relationships with the staff on an individual basis. Administrators need to learn who their teachers are, what they value, and understand their strengths. Recognizing birthdays, writing personal notes for observed acts of kindness, and being a good listener that teachers can trust will do more to keep teachers feeling appreciated and valued than tangible items like candy or donuts in the break area. Creating a sense of family with a shared team purpose helps teachers see themselves as professionals  and stay committed to your school's mission[1].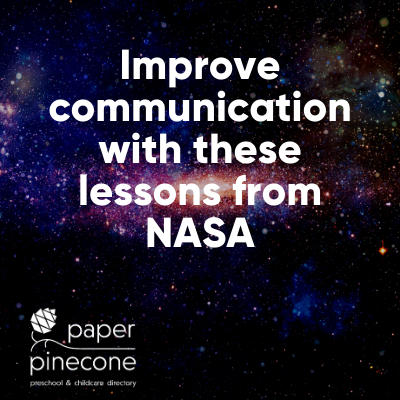 Self-Efficacy
Preschool teachers are not baby-sitters. New hires may feel their entire job description is changing diapers and serving meals and snacks. Part of your role is to help them develop a sense of self-efficacy, a belief that their job makes a difference in the lives of children and that they can perform their job well. A teacher who feels capable of their abilities and has been taught not only what to teach, but how to teach, acts more professional, has better attendance, and has a more positive attitude towards his or her job. This study provides data that is useful in understanding how teachers who feel a sense of collaboration and community are better teachers and have a strong sense of self-efficacy: https://doi.org/10.1016/j.tate.2011.03.008
RELATED: HOW TO BE A GREAT PRESCHOOL BOSS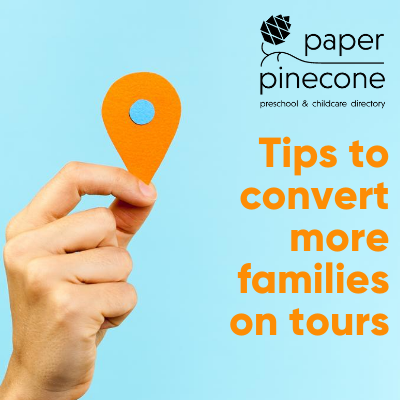 Promote Wellness
Did you know that preschool teachers have a higher rate of stress related illness than other educators? Some studies show that administrators can help teachers overcome negative emotions that lead to stress related illness by encouraging "intentional activities that raise positive emotions, such as exercising regularly", reflective journaling, and mindfulness. Spending some planned professional development time on this type of activity can help teachers maintain a positive attitude[2].  When teachers sit down together and discuss both their job and their feelings, there is a release of oxytocin in the brain that makes them feel happier and less stressed. Directors can facilitate this kind of interaction without hiring a trainer or doing a lot of preparation. Celebrating successes helps relieve stress, too. A regularly scheduled meeting once a week may be all that is needed to help preschool teachers develop a sense of community and stay happy in their jobs.
RELATED: THE MOST AFFORDABLE YOGA ENRICHMENT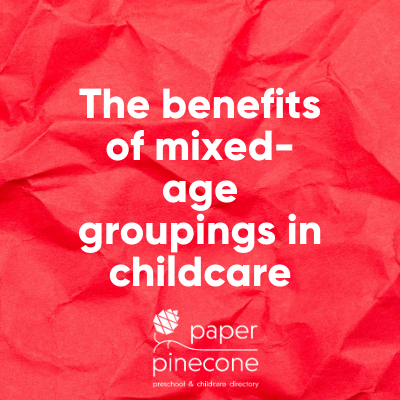 Creating a Healthy Work Environment
How would you feel if your teachers thought your school was a "toxic" or "dangerous" work environment? It may be safe for children, but is it safe for teachers? Preschool teachers often suffer from lower back pain, bladder infections, knee and joint problems, and a higher rate of colds and bacterial infections than other occupations. One study recommended implementing these precautions to keep teachers healthy and safe: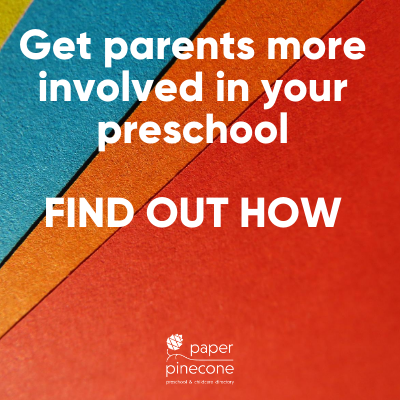 1.    Carve out designated breaks for bathroom needs and mental stress relief
2.    Create a clean, quiet and clutter-free space for teachers with comfortable seating, a coffee maker, healthy snacks and a water dispenser
3.    Provide dedicated space, such as a small closet, to safely store personal belongings
4.    Design the physical environment in a way which allows both children and teachers to sit and work comfortably—that includes having child and adult size furniture
5.    Offer training to improve lifting techniques
6.    Implement fitness programs, such as yoga, to address flexibility, strength, endurance and mindfulness
7.    Provide intervention and mental health services.[3]
 
RELATED: THE NEGATIVE IMPACT OF INCREASING CHILDCARE REGULATIONS
Music can often ease stress for both children and adults. Many preschools have upbeat, energetic tunes playing when children enter the building. You may consider having softer, calmer instrumental music playing during quiet times of the day or during meals when you want the teachers and students to relax and engage in a more peaceful mindset. Yoga, meditation, and mindfulness for children is being practiced in an increasing number of preschools. Similar mindfulness activities for teachers have shown benefits for the well-being of teachers as well.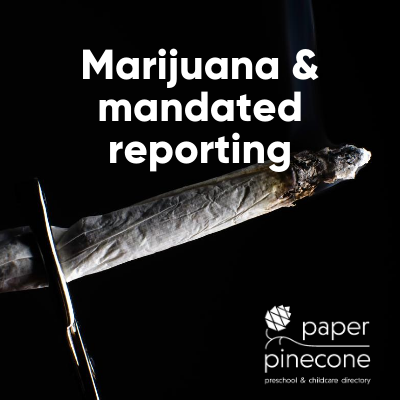 Climate
A preschool administrator can promote a positive climate for both children and teachers. Several studies have concluded that teachers experience depression and burnout if the campus climate is chaotic or unsupportive. In addition, teacher's perception of campus climate is directly related to their behavior towards children in the classroom. When teachers feel the school is calm, organized, nurturing and supportive, they treat the children better and are more nurturing themselves. Want to read more about school climate and its link to depression? Read more about it here: https://www.ncbi.nlm.nih.gov/pmc/articles/PMC4765382/
RELATED: CREATE A TRAUMA-SENSITIVE ENVIRONMENT IN YOUR PRESCHOOL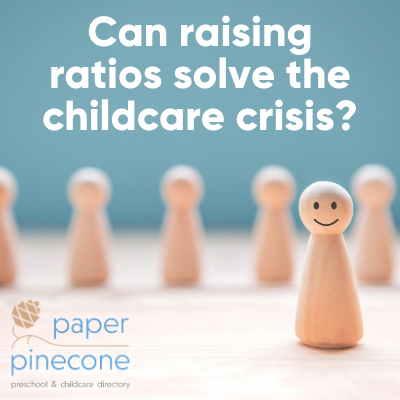 Conclusion
Preschool administrators can improve their campus reputation by protecting the well-being of their teachers. The happier and better trained the teachers are, the more they will provide quality educational experiences for their students. Teacher well-being translates to better instruction, lower teacher turnover rates, improved school climate, and higher achievement for students. Pre-planning for teacher wellness and emotional support is a good investment of your time and energy.
Paper Pinecone is the #1 most trusted childcare marketplace. Register your program today at no cost to connect with thousands of parents searching for the best preschool and daycare programs in their area. Get started now!
[1] Chong, S. (2019). Early childhood teachers' perception of the professional self and in relation to the early childhood communities. Australian Journal of Teacher Education, 44(7). doi:10.14221/ajte.2019v44n7.4
[2] Chou, M. J., Lee, H. M., & Wu, H. T.  (2016). Emotion, psycholgical resilience and work stress: A study among preschool teachers. European Journal of Psychological Research, 3(1). Retrieved from http://www.idpublications.org/wp-content/uploads/2016/02/Full-Paper-Eomtion-psychological-resilience-and-work-stress-a-study.pdf
[3] Kwon, K. A. (2019, October 9). Are early childhood teachers happy and healthy? This research study will find out. Retrieved from EdSurge: https://www.edsurge.com/news/2019-10-09-are-early-childhood-teachers-happy-and-healthy-this-research-study-will-find-out