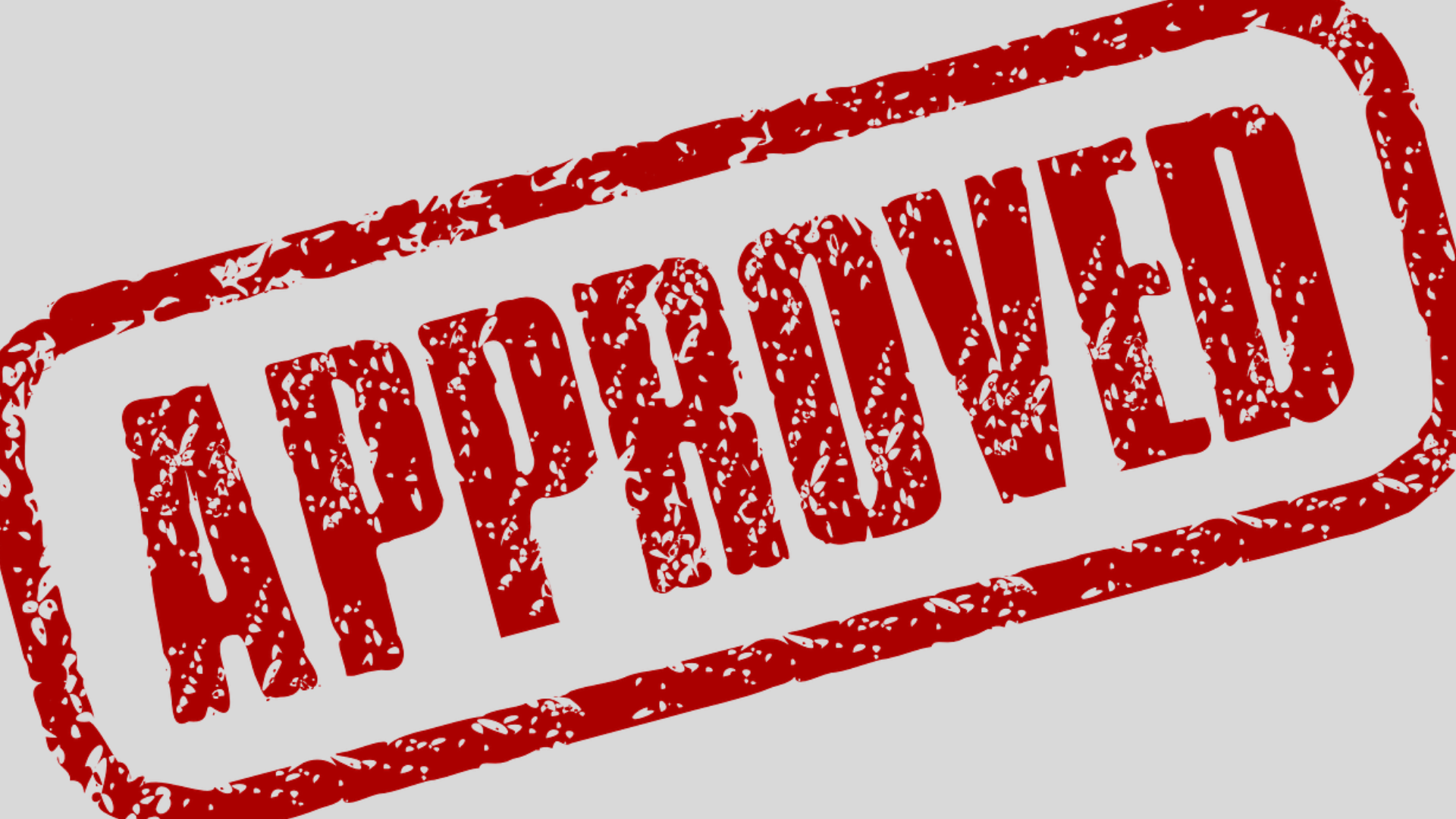 Published Date: 03/28/20
We've consistently recognized the unbelievably bad situation childcare providers across the country have been placed in. Among other things. daycare and preschool administrators have been given constantly changing direction, told they're essential workers but had access to their services cut, been given no protection from insurance, and generally, been put between a rock and a hard place.
Hope is on the horizon from the federal government, with provisions in the economic stimulus specifically for childcare providers, in addition to the general small business help and protections offered for self-employed workers, like family childcare providers. State governments are beginning to offer relief as well.
While waiting for state and federal assistance, you need to keep your business afloat.
Tuition payments
Can I charge tuition while I'm closed voluntarily, by mandate, or if I'm open but can only serve essential employees?
There have been many reports from both childcare providers and parents of tuition payments being required while not providing childcare services. The Child Care Law Center provided the following statement regarding charging tuition:

"Whether you can continue to charge families when you are closed due to Coronavirus depends on what it says in your contract with families. Your contract would need to say that you charge families for times when you are not open due to a public health emergency. If it does not say this, then you cannot charge families if you were to close due to the Coronavirus outbreak."
We also spoke with an attorney to independently verify this information. We gave the attorney a simple contract that one of our providers sent us. She responded, "The contract does not say that the center can charge families for times when they are not open due to a public health emergency and that is applicable here."

If you require families they must pay tuition or pay a holding fee, you are opening yourself up to expensive litigation. The Arizona Board of Regents is being sued in a class action lawsuit for refusing to refund student fees after dormitories were closed because of the COVID-19 outbreak. The suit involves Northern Arizona University, Arizona State University, and University of Arizona and students in other states are certain to follow. While an independent childcare provider is not in the same position as the governing boards of state universities, you're still likely violating your contract terms by charging tuition, and as soon as one parent files suit, others will follow. Be proactive and most importantly, be ethical. When you take this approach you're not only protecting yourself, you're ensuring you protect the relationships with families you've worked hard to develop.
Families have also been hit hard financially by COVID-19, and even those who have kept their jobs are facing long-term economic impact. Parents will be particularly sensitive to money matters now and how you handle this will impact both online reviews and referrals you get in the coming years. You must think strategically for the long-term while working to save your business and not alienate people.
Can I charge a holding fee while I'm closed voluntarily, by mandate, or if I'm open but can only serve essential employees?
Again, this depends on your contract. Unless it explicitly states that your charge one in this particular situation, you cannot legally charge a holding fee for spots at your daycare or preschool. (Note: see section below on state help for Vermont's exception).
Can I charge tuition if I'm offering online learning?
Online learning is being offered by many providers who are using Zoom and other services to connect with children. Obviously, no childcare provider has a provision for online learning during an unexpected closure in their contract. It's unlikely that you can charge tuition while offering online learning for children ages 0-5. The argument against being able to charge is that your primary service is childcare, not academics, and therefore, you're not providing your primary service. You might find that you're legally allowed to charge a small portion of tuition in this case, but the reality is that this would have to be decided in litigation, and that would be costly and time consuming.

What should I do to keep my business afloat?
There are certain payments that you simply cannot cancel, like your insurance and electricity. But, if you haven't already, you should call your landlord about deferring rent if you don't own the space you're in, and your bank about deferring mortgage payments if you do, cancel any nonessential services, and put large projects on hold indefinitely. Decisions about furloughing or laying off staff are tough ones to make, and nobody wants to let people go. But it might be necessary if you're closed or if you're operating far below your typical enrollment to protect your business. Some childcare providers we've spoken with have chosen to furlough staff and pay 100% of their healthcare costs as a gesture of appreciation. You may decide to do that, or determine there are other ways to support the employees who make your business possible.

Fundraise
This is your time to rally the troops. To leverage all the amazing things about your program. To mobilize families to support you.
Treat this like a fundraiser. And with any fundraiser, some families participate, and some don't. There is no bonus for giving more, no penalty for giving less.
First determine the amount of money you need to raise and be exceedingly transparent about that number. Childcare is a fixed-cost business, meaning your expenses are the same from month-to-month. Based on that, it should be easy to come to a number to cover one month, two months, etc. Dates for the COVID-19 pandemic, shelter in place orders, safer at home directives, and other measures to be lifted are a moving target and nobody really knows when things will return to normal. However, the economic stimulus passed by Congress today includes specific provisions for childcare providers, as well as additional measures for small businesses. Your fundraiser estimate should take into account those provisions, as well as any financial relief your state has provided.

Take out an SBA Loan
The Coronavirus Preparedness and Response Supplemental Appropriations Act was passed on 3/6/2020 and sets aside a significant amount of money to the Small Business Association Disaster Loan Program Account.
The SBA Bridge Loan offers up to $25,000 to small businesses who have an existing relationship with an SBA Express Lender.
The Economic Injury Disaster Loan Emergency Advance provides up to $10,000 of economic relief to businesses that are struggling temporarily.
Take out a Paycheck Protection Program Loan
The Payroll Protection Program is separate from the SBA Disaster Relief Loan. The Program provides up to two months of funding with forgiveness on operational costs for the period after the loan is dispersed. It can be used for rent, utilities, payroll, and interest on the mortgage. Home childcare centers cannot use the funds for interest on their mortgages. Read details of the program here.

Understand the COVID-19 economic stimulus for childcare providers
On 3/27/2020, Trump signed the $2 trillion coronavirus economic stimulus package into law. Within that, there are several programs for childcare providers to take advantage of.
The Child Care and Development Block Grant (CCDBG) Program allots $3.5 billion to states. This money is earmarked to ensure childcare providers do not go out of business and generally supports childcare for families in essential lines of work.
SBA resource partners like Women's Business Centers will offer counseling, training, and other assistance through a $265 million grant. The Minority Business Development Agency is receiving $10 million of that to provide services through Minority Chambers of Commerce and Minority Business Centers.
Employees who were laid off will receive an additional $600 per week through unemployment insurance for up to four months. Family childcare providers can apply for Pandemic Unemployment Assistance and be eligible for the same benefit.

Help from the state
Within the economic stimulus, $20 billion has been allocated to the State Fiscal Stabilization Fund. This allows states to provide money to early childhood education programs and services. Based on this, you can likely expect state relief.
In Vermont, the state shut down childcare to slow the spread of COVID-19, except to serve essential employees. They have pledged to cover the lost tuition payments not being collected from families. Specifically in the state beginning April 6th, families are being told to pay 50% of their original tuition to hold spots, or they'll be unenrolled. This apparently overrides contractually agreements, however, all providers are encouraged to speak with an attorney about this requirement. If families choose to terminate services, the state will cover the tuition.
Vermont providers are also receiving hazard pay to care for children of essential workers. An extra $125 per week is being paid by the state to childcare providers for each child in their care age 0-5 and $325 for school age children. Childcare providers are not permitted to charge co-pays or tuition for school-age children.

In Minnesota, comprehensive COVID-19 legislation was passed with $30 million in grant funding for childcare providers. This includes up to $15,500 for centers and $4,500 for family childcare providers. Additional funding is being distributed to providers who accommodate children with special needs or speak English as a second language. There are specific parameters that providers must meet to to obtain this funding.
In addition, providers may apply for the Minnesota Initiative Founders Emergency Child Care Grant program, which will award up to $3,000 in grant funding to licensed family childcare providers and center-based providers. Providers should apply based on region here.
Indiana has also allocated funds for temporary grants for providers impacted by the excessive absence of private pay families and closures during the COVID-19 outbreak. This grant does NOT provide assistance to providers for CCDF/ On My Way Pre-K funded children. Childcare providers can apply here.
In response to COVID-19, Tennessee has launched the Childcare Center Relief Fund. Gov. Bill Lee announced that $10 million was available for child care agencies negatively impacted by recent closures. The funds are to address lost income, costs associated with emergency cleaning and repair, equipment or materials that were compromised due to coronavirus, and consultants or coaches related to the impact, such as grief and trauma counselors.

North Dakota has launched two programs to aid childcare workers. First, the Childcare Loan Program provides low interest (2.5% loans) up to $100,000 to certified daycares. In addition, the state has launched a Childcare Emergency Operating Grant for providers who prioritize the children of health/safety/lifeline worker households.
If your state has passed legislation giving childcare providers access to funding, please email us at info@paperpinecone.com so we can keep other providers updated. In the coming days we'll publish a separate article on state and local resources - stay tuned.
Private funding sources
Check out the lists we have compiled on both national private funding sources and state and local private resources that may be available to you to help.
Follow Up
As we continue to advocate for early childhood educators, the more information we have, the better we can represent you. Please fill out this survey to help us learn about your individual situations.
This information does not serve as legal advice and you should consult with your attorney and SBA before making decisions about your program.
Paper Pinecone is a thought leader in Early Childhood Education and a marketplace for parents to find the best daycare and preschool programs in their area. Parents search thousands of providers at no cost and providers always list free. Get started today.