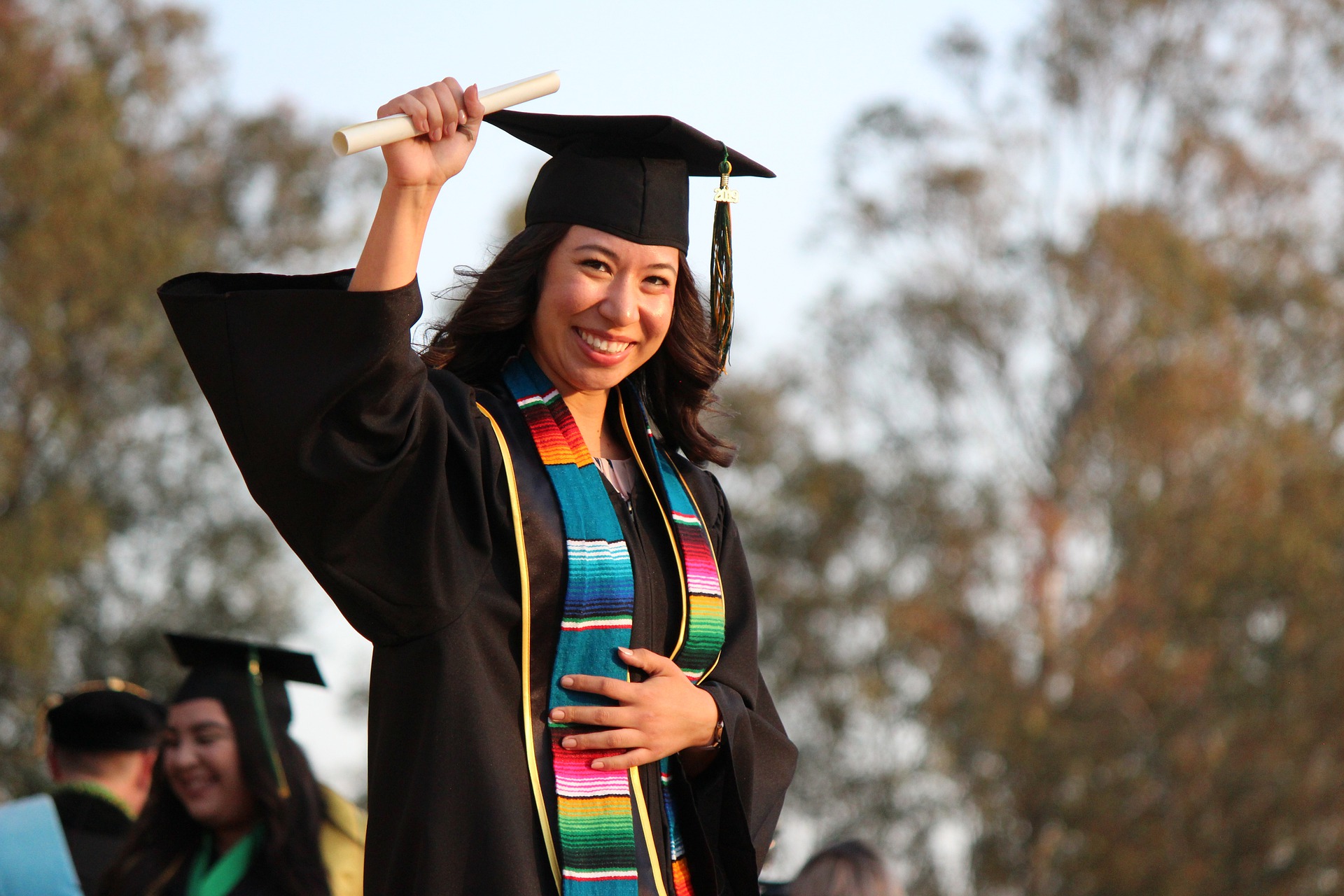 Published Date: 11/11/19
Going into 2020, the childcare industry is in shambles.
Infant care is scarce and unaffordable for many, preschool is abundant (Boston recently reported a surplus of about 1200 spots for children 3-5, almost all of them in higher income areas), meanwhile, 51% of the United State's population lives in a childcare desert, industry unemployment hovers around 3%, the turnover rate can reach 45%, and one study found that only 10% of providers are high quality.
Whew. There's a lot to tackle there.

The lack of infant care is likely not solved by the ECE industry alone. Because of the lower ratios, it's generally a loss leader or a break even for centers who use it as feeders into their preschool programs. Is it possible to increase profit on infant care so more people are apt to provide it? Hard to say. There are always little things that can be scaled back on or found a dollar cheaper, but that doesn't translate to a meaningful difference.
The good news is that industry profitability is up significantly from 5.4% in 2013 to 9.9% in 2018, which is directly related to a good economy and an abundance of jobs. More people in the workforce means greater demand for childcare. However, a recession, which many economists are forecasting, could have serious implications for childcare professionals. During the last recession, childcare providers saw significant losses - many saw families leave as parents were laid off and at home, some reduced tuition fees to help maintain their enrollment, and there were massive cuts to both the number of government subsidies allotted, and the amount of those subsidies paid. Many shut down all together, with California alone seeing a loss of 5,000 home-based providers between 2006 and 2012.

Staffing is the primary concern of childcare providers across the country. Finding qualified staff is proving difficult, if not impossible. Complaints of candidates not showing up for interviews are rampant as are discussions on when to terminate desperately needed staff if they're just not working out.
As more and more states pass legislation requiring workers to have college degrees, staffing has become even more problematic. While the objective of the legislations is to raise the overall standard of care, centers are feeling the crunch when it comes to finding teachers.
Among states feeling the crunch is Colorado. Between 2010 and 2016, the number of people who successfully completed teacher training requirements dropped 25% - not surprising when the average salary for a preschool teacher in Colorado is about $31,000 and the average salary for a kindergarten teacher in Colorado is about $58,000 (some reports have that gap even wider with the average preschool teacher salary being even lower).

Recently, to mitigate this shortage, Colorado has issued a waiver for those who have not yet earned their Child Development Associate (CDA) credential. The state is now permitting a Provisional Early Childhood Teacher (P-ECT) to act as an Early Childhood Teacher (ECT) for up to 12 months while they are working toward obtaining their CDA. Programs must submit an application and agree to participate.
Indications are that other states will offer similar waivers or lower requirements. Wisconsin has changes planned for early 2020 to help curtail the shortage and other states will likely follow.
The District of Columbia passed a law requiring preschool teachers to obtain an Associate degree by December 2023. Assistant teachers, or teacher aides, are required to hold a CDA. A director must hold a Bachelor's degree. This additional formal education effectively eliminates any upward mobility in the profession regardless of how steeped in experience and knowledge a provider is. One might argue that K-12 teachers face even more stringent credentialing requirements, however, unlike K-12, the majority of preschool teachers work in the private sector, don't have access to basic benefits like health care, and don't have access to unions, pensions, and summers off. That's to say nothing of their lower pay scale.

After DC implemented its Living Wage Certification Program where anyone doing business with the government must pay its employees what DC considers a living wage - $14.50 per hour - Next City, a nonprofit organization with a mission to inspire social, economic and environmental change in cities through journalism and events around the world, noted, "But the District is also one of the most expensive places to live in the country, with some of the worst income inequality. (It should be noted that these metrics all compare D.C., which is mostly urban and combines city and state-level governance, with states, which have urban, suburban and rural areas and separate city governance. That's never a completely apples-to-apples comparison.) To afford an average two-bedroom apartment in the city, according to the National Low Income Housing Coalition, a worker would need to make $32.02 an hour — more than double the D.C. living wage."
The National Association for the Education of Young Children (NAEYC) is strongly encouraging college degrees in the field. Their accreditation standards state, "It is best practice in the ECE profession for teachers to have formal educational qualifications in order to ensure the core competencies necessary to carry out their role."

NAEYC's CEO, Rhian Evans Allvin, published an article calling for radical transformation in the field, notably pushing for higher qualifications, including college degrees, for most ECE professionals. She notes that preschool and pre-k educators earn, on average, $5-$8 more per hour than their non-degreed counterparts, adding up to an additional $500,000 over the course of their careers. Nothing to sneeze at, for sure. Although, based on the source she cites - The Early Childhood Workforce Index 2018 - that statistic appears to include directors, which significantly skews perception. We're not faced with a shortage of directors, we're faced with a shortage of teachers.

NAEYC's Power to the Profession (P2P) initiative is currently working on standardizing ECE qualifications across the country, creating various levels of credentials - ECEI, ECE II, ECE III, eventually aligned with aides, teachers, and leads. The current proposal, on which you can provide feedback here by November 15, 2019, requires ECEI to obtain at least 120 hours of Professional Training Program during which students are introduced to all professional standards and competency areas, ECE II to obtain an Associate degree with a dedicated focus on young children in birth through age 5 settings, and ECE III to obtain a Bachelor's degree or higher with a dedicated focus on young children in birth through age 8 settings.
In the article, Allvin importantly notes that there is inherent racial bias in higher education and says, "If we whiten the field, we have failed. The systemic and institutional barriers that have been perpetuated for centuries are preventing many early childhood educators from having equitable access to bachelor's degrees. We call on our partners in leadership in higher education, government, and philanthropy to join with the field to eliminate those barriers together."
Her plan is ambitious and we not only applaud her vision but are aligned with her mission - raise the standard of care in early childhood education. However, we have to wonder if "Full financing of the cost of high-quality early education and care, which includes compensation and benefits for early childhood educators" is realistic and is right. Can NAEYC really expect to overhaul the systematic racism that exists? We're ambitious, but that might be out of our reach.

We are in full support of finding solutions to raise industry wages and provide benefits to ECE workers, while finding affordable ways to service the families who need care. The P2P initiative has some great components and is crucially getting input from early childhood educators of color, but across many industries the need for a college degree has increased, leaving millennials with years of debt and low-paying jobs. Recently, more and more, major corporations are dropping the requirement for degrees after the country saw a significant increase in the requirement earlier this century.
Degree inflation - requiring a college degree for a position whose skills can be learned on the job - creates a gap in available applicants and positions that need filling. According to Joseph Fuller, a professor of management practice at Harvard Business School, degree inflation means that qualified candidates often never get the opportunity to apply for a position. "Competency is more important than credentials," he wrote.
As noted earlier, requiring college degrees eliminates upward mobility in the profession. Beyond that, there's a place in this country for qualified workers who don't have formal education. And any director will tell you that a degree is great, but often their best staff don't have formal education. What they do have is an interest in the field, a natural aptitude for handling children, and a willingness to learn. As an employer, I'll take someone eager and hungry over someone who lauds their schooling any day.
Furthermore, we fully believe in the many benefits of ECE, but we also realize there's a reason why ECE isn't compulsory. At the earliest ages what children need most is love and nurture, not access to the finest toys and the most up-to-date pedagogy. Back when families lived in actual villages instead of proverbial ones and women stayed home to tend the household, children had up to 12 caregivers in the form of siblings, aunts, grandmothers, and cousins. None of them had a Bachelor's in ECE. Of course, we now have extensive research on the brain development of children, but fundamentally, it tells us the quality of interactions between the caregiver and child has the greatest impact on developmental outcomes, and little has to do with following a Waldorf or Montessori approach.
In a piece published by the Institute for Family Studies, Naomi Schaefer Riley writes about why preschool teachers aren't paid better. Her conclusion: you can't put a price on love. "Most women—whether they work or not—are looking for preschool teachers who will treat their young children as they would their own," she writes. "We can try to train educators in the ways they are supposed to speak to young students, keep discipline in a preschool classroom, and get their students more interested in learning. But it's not the same as teaching high school social studies or middle school PE. When all is said and done, there are a limited number of people who are capable of doing a parent's job, and sending them to school for longer or offering them more money may not change that."
Requiring college degrees in ECE also largely ignores the family child care segment of the industry. With over 100,000 licensed family child cares (FCCs) in the Unites States and thousands more registered but unlicensed, millions of children are cared for by home-based providers annually. If we were to expand educational requirements to FCCs, we'd see an enormous loss of providers, especially in childcare deserts. Those regulations would also have a disproportionate impact on low-income areas. But, if we don't enact the same requirements, we're sending a strong message to both providers and parents that FCCs are not high-quality and that's simply not true.

And what happens when we implement more regulation in childcare? Well, those laws that are designed to help keep children safe actually can end up harming them. 
Washington state has seen its childcare regulations go from 64 pages in 2006 to 124 pages in 2020 after the creation of the Department of Early Learning. During that same period, the number of family childcare providers has shrunk significantly, with one report saying that the number in Spokane alone has gone from 550 to less than 100.
Washington recently passed a law increasing educational requirements forcing providers to obtain an Early Childhood Education certificate and, according to Shannon Benn, "DCYF informed business owners and veteran providers that none of our previous educational training, none of our previous years of business operation, and none of our years of on-the-job experience would be considered in the educational equivalencies."
As we see providers shut their doors, the cost of licensed care increases, while parents increasingly turn to unlicesed options to fill the gaps. This can have disastrous consequences.

Connecticut saw nine toddler deaths at daycares in 2016 and 2017, with six of them occuring in unlicensed home settings. And a 19-month-old died in Pennsylvania in 2017 in a unlicensed home where providers are permitted to care for three children, but reports said the provider was caring for as many as nine at a time.
Fundamentally, we need to evaluate developmental outcomes for students. After all, that's what matters in this field. When we look at the data, we see that more highly educated teachers are associated with higher quality programs. However, in a Preschool Policy Brief from The National Institute for Early Education Research, Marcy Whitebook, director of the Center for the Study of Child Care Employment at the University of California, Berkeley, and a former preschool teacher, points out, "You can have the best degree in the world, but you get into a program that has high turnover or a bad director, and you can't necessarily apply what you know."

"Developing workforce strategies that address the well-being of teachers and that recognize teacher development as an ongoing process with ensure that children are not just taught by qualified teachers but by practitioners who are consistently supported and rewarded to enact the best possible education for all," the brief says.
There has never been a study isolating teacher credentials and comparing them to developmental outcomes. All of the information we have shows that while a teacher may have a degree, "higher quality is associated with a combination of factors including compensation, class size, teacher-student ratios, classroom atmosphere, curriculum, leadership and continuing education." There is no evidence to suggest a teacher without a degree has a negative impact on developmental outcomes.
So, where does that leave us?
First, we have the opportunity to provide feedback to NAEYC on their proposal. We strongly encourage you to add your voice to the plan and push back on the formal educational requirements they're fighting for.
Second, we believe the best way to raise wages for ECE professionals without increasing tuition for parents may be through direct government wage subsidies. A wage subsidy would allow private businesses to maintain their current pay scale, with the government supplementing a preset additional amount on workers' pay checks. Australia's Labor Party proposed a wage subsidy plan in 2019, promising that over the next eight years, early childcare workers would receive a pay raise of 20 percent. By raising industry wages without passing that cost on to small business owners, we can attract higher quality talent to the industry, raise the standard of care, all while raising the standard of living for childcare workers, half of whom live in poverty.

According to Fuller, "It is time for employers to consider alternatives. If they believe that applicants without a college degree are somehow lacking, they should consider investing in talent development pipelines that employ work-based-learning opportunities, co-op programs or paid apprenticeships. Companies, educators, and policymakers need to work together to bring about a systemic shift in the way middle-skills workers are prepared to enter the workforce by encouraging adoption of such approaches."
We agree. Which is why we believe that all ECE professionals - from the smallest FCC to the largest center - should put a strong focus on professional development. We have the opportunity to elevate the standard of care from within and prevent further regressive legislation requiring formal education. Look for Paper Pinecone's online professional development series coming in 2020.

The industry needs solutions that can very quickly address the shortage of childcare workers in this country. Increasing educational requirements in the field will have drastic consequences and do nothing in either the short- or long-term to assist providers who are struggling to find staff.  
Paper Pinecone is a thought leader in Early Childhood Education and a marketplace for parents to find the best daycare and preschool programs in their area. Parents search thousands of providers at no cost and providers always list free. Get started today.