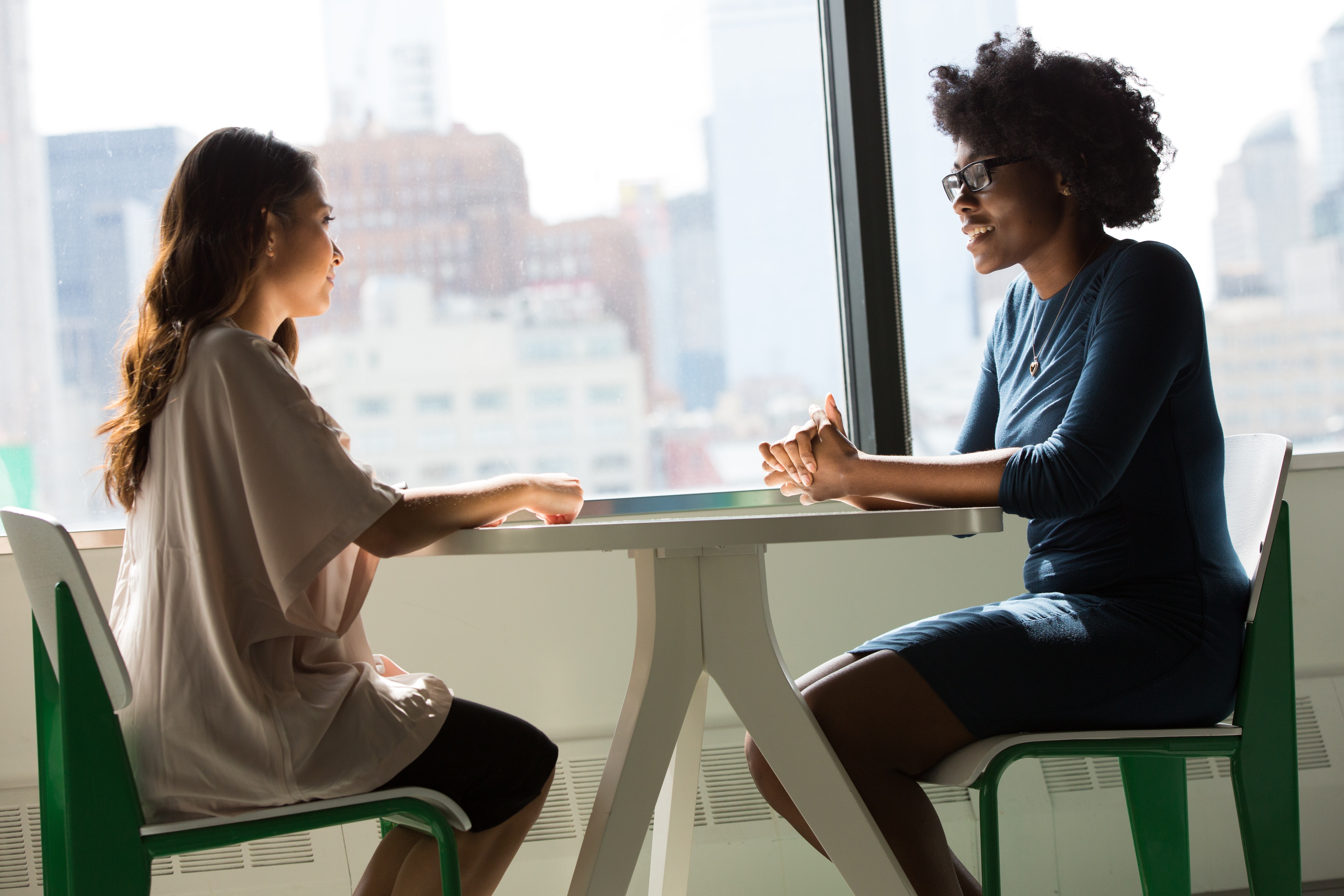 Published Date: 05/01/20
Across the country, childcare providers have been left scrambling to adapt to changes brought on by the coronavirus (COVID-19). In most states, providers were closed to all non-essential employees. Many childcare programs have closed willingly, determining that it was the safest measure to protect all against the viral spread of COVID-19 that has swept across the world.

At this point some states are starting to relax stay at home orders, many early childhood educators are setting reopening dates, and all childcare providers are determining what measures they'll put in place.
The CDC has issued guidelines for childcare providers. These include utilizing social distancing strategies among children, increase cleaning frequency, modify drop off and pick up procedures, enact temperature screenings, and use of masks for both adults and children over two. In addition, the CDC recommends placing cribs and sleeping cots at least 6 feet apart. While all providers want to do whatever is necessary to prevent the spread of COVID-19 in their facility, some of these techniques are difficult, if not impossible, to implement.
As these are guidelines, it's possible that state governors will mandate that they be followed, as well as release their own set of rules that must be adhered to in order to reopen, expand care, or continue providing it. In the early days of shelter in place directives, many states and local municipalities put measures into place that required childcare to limit group sizes to ten children and ensure those children are kept in stable groups. At this point we don't know if those requirements will be in place moving forward in any area.

On top of the stress from the uncertainties of the virus and of the rules, there's the stress of maintaining your business. Almost all childcare providers have been hit hard financially and have struggled to obtain funding either through tuition payments or through government sources. Some parents have terminated care while others are unsure if they will soon.
Childcare is a relationship business built largely on referrals. This is a time to focus on nurturing the relationships you have and that can be done in one simple way: communication.
We've discussed before the importance of clear, effective communication in the past and now, more than ever, it's needed. Have a plan in place taking into account various scenarios and be forthcoming with information.
These are situations you should plan for and communication to enrolled families:

Reopening date
Some early childhood educators have set a target reopening date. If so, you should communicate that to parents, even if it's far in the future and even if it's tentative (make sure you indicate if it's tentative). Based on that information, parents can plan accordingly. Don't string them along as it will only damage relationships and hurt your business long-term. You may not have a firm date in mind, but rather directives that you're following from your governor or mayor, or metrics that you're using to determine if it's safe for you. Some providers, especially family childcare providers, have closed because they or someone they live with, has a preexisting condition that makes COVID-19 more dangerous. If this is the case, inform parents on how you're determining when you feel it will be safe for you to reopen. This may be when new infections or daily mortalities fall in your area over a period of time, when testing is widespread, when contact tracing is in place, or some other statistic that makes you feel comfortable serving families again. Whatever it is, communicate it.

Contract changes
As most childcare providers did not have language in their contracts requiring continued tuition payments while closed due to COVID-19. (Before making contract updates, read our blog on how to approach them.) Many are updating illnesses policies. If you are making any changes to your contract that you expect enrolled families to sign, you must adhere to your current contract language for updates. Contracts often have a 30-day clause regarding changes, meaning parents must be informed 30 days prior to the changes going into effect and have those 30 days to consider and sign the revised agreement. If currently enrolled families refuse to sign a new contract, you may decide you want to terminate them, but before doing so, speak with an attorney to determine the best course of action. Again, your current contract governs what you can and cannot do.  

Liability waiver
If you don't already have a waiver in your contract regarding transmission of communicable diseases, you may decide to include one to cover liability as it relates to COVID-19 or other illnesses. There have been several COVID-19 waivers sent around within Facebook groups and while you're welcome to use whatever language you deem appropriate, we highly recommend speaking with a local attorney as state laws vary and you want to ensure you're protected. If you intend to use a new waiver, inform parents immediately, even if you don't intend to open for months. You don't want to end up in a situation where you wait until a child returns to your care and a parent refuses to sign it, leaving you both in a terrible position. You may end up losing the family as well as future referrals.

Safety measures
As mentioned, the not all of CDC childcare guidelines are realistic for everyone to follow. Most childcare providers simply don't have space to set up cots and cribs six feet apart. Keeping a mask on a three-year-old is nearly impossible, and changing shirts every time you comfort an upset child may not be feasible. However, there may be some measures you're preparing and these should be communicated to parents in advance. Not all parents may feel comfortable having their child's temperature taken upon entry every day. Not every parent will be okay with curbside drop off and pick up. The sooner you communicate this to them the sooner they can come up with an alternative childcare solution if your situation won't work for them and that leaves you both in a better spot.
You also must be prepared for reacting if a child, parent, or staff member tests positive for COVID-19. If you plan to close for any period of time afterward, let parents know in advance.

Reduction of group sizes and prioritizing essential employees
In several states, childcare providers were ordered to reduce group sizes and ensure those groups were stable - that is, no mixing of classes which you may do periodically throughout the day for certain activities. For some providers, a reduction in class size will reduce overall capacity if space or staff aren't available. Think about what this potentially means to currently enrolled families. If there's even a chance that you won't have spots for all who want to return, you need to communicate that. Details may be missing, but you may say something like, "We're so fortunate that most of our amazing families wish to return once we reopen and we so look forward to returning. We're listening closely to directives from the state regarding group sizes, stable groups, and prioritizing essential employees and at-risk families. While we don't anticipate it, the possibility exists that we legally won't be able to accommodate all returning families full-time. If that's the case, we'll first look at adjusting our schedule to offer more part-time spots, providing some families 3-day care and some families 2-day care. We're not privy to any knowledge that makes us believe this will be necessary, however we want to be prepared for all uncertainties and communicate our plans so you can plan accordingly. If we feel it's necessary to go that route, tuition will be adjusted to reflect the part-time schedule. At this time, we have not made any decisions as to additional specifics. If you have a situation that allows you more scheduling flexibility, please let us know."
You may have other ideas as to how you can accommodate all of your enrolled families if your capacity is reduced by your state because of COVID-19. You may split classes and parents should be told ahead of time, especially if best friends will be separated. You may decide to re-enroll some families immediately and then stagger the remaining as orders change. Whatever your ideas may be, share that with parents in advance.

Staff changes
There's no doubt that many childcare providers will lose some staff members permanently. Some are parents who don't feel comfortable returning and putting their own families at risk, some will decide to leave the industry, and others will look for jobs at different facilities. If you have specific knowledge of a teacher or teachers who aren't returning, communicate that to parents immediately so they can prepare their children accordingly. If you don't, simply acknowledging that you're unsure if there will be staffing changes tells families that you're not withholding information.

Trauma, separation anxiety, and changes in behavior
All children are experiencing some level of trauma during the COVID-19 pandemic. It's scary to see people in masks, they've been isolated from friends and loved ones, kept home from school, not allowed to go to the playground, and some children will have seen family get sick and even die. Separation anxiety will be heightened when they return, especially for younger ones and especially if staff has changed. The trauma and separation anxiety may lead to behavior changes (read our blog about dealing with these behavior changes here) and you should communicate to parents how you're preparing. You should tell parents if your staff is getting additional training on helping children who have experienced trauma, what your plan is to address separation anxiety, and that they should be prepared for behavior changes both in and out of childcare, even if their child was an angel before.

Communicating to children
As you know, helping children understand expectations is key to behavior management, though not all parents may know this. If parents communicate to children what they should expect now it will help you and your teachers when children return. Infographics are a great way to help educate parents and free tools like Canva make it easy. But, if you don't have time for that, simply tell parents what they should tell children. For example, you might tell parents to inform a child of staffing changes. Tell parents to say, "Won't it be so exciting to be around all your friends again? What do you want to play with first?" and then continue with, "When you go back to school, Miss Mary may not be there. I know how much you love Miss Mary and how much she loves you. But, I promise that if Miss Mary's not there, your new teacher will love you just as much." You might tell parents to remind children several times before school opens.
Conclusion
There may be other information unique to your situation that needs to be shared, and you should determine what's right for you and your families. The more transparency you provide the better prepared parents and children will be when they return.
Email communications should be kept relatively short and focused on a single topic. They should welcome feedback and spurn discussions around policies and how to best help children through this.
Remember, information doesn't have to be concrete to be meaningful. Just staying in contact and reassuring parents that you're thinking through these things helps them process the situation and plan for the unknown. Communication is the cornerstone of relationships and how you handle this can impact your referrals for years to come. Do it well and you'll nurture those relationships and ensure that even if families leave, they leave on good terms.
Paper Pinecone is a thought leader in Early Childhood Education and a marketplace for parents to find the best preschool and daycare programs in their area. Parents search thousands of providers at no cost and providers always list free. Get started today.