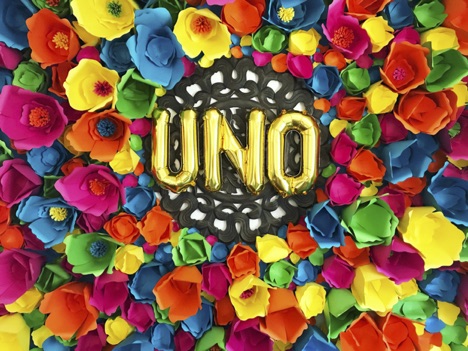 Published Date: 06/13/19
A bright, colorful balloon on a string, floating in the air and dancing through the wind. It's an image most think of when invoking memories of a party, but in recent years, finding enough helium to make those balloons float has been a struggle. Thousands of people have left party stores disappointed, being told they're out of helium for months on end. We are currently in the third helium shortage in the last fifteen years, and while this is not a new problem, helium supplies have grown particularly low because existing helium sources are dwindling.

So where is all the helium going? While we often associate helium with balloons, helium also has other extremely important uses. Deep-sea divers use a mixture of helium, oxygen, and nitrogen to breathe underwater and prevent disorientation. Helium can be used to clean out rocket engines as well as help make rocket fuel. Scientists and doctors use a significant amount of helium; it's low boiling point makes it useful for superconductivity, from cooling the magnets in medical MRI scanners to maintaining the low temperature of the Large Hadron Collider in Cern. Why the sudden drop in helium availability? Unfortunately, the few ways it can be harvested are costly, and it has to be captured quickly, or else it will float up into space. While scientists are working on creating ways to efficiently store helium at a low-cost, it may be years before we see helium reserves fill up.
In the meantime, there are plenty of great alternatives to decorate your party besides balloons.

1. Streamers
Streamers are an incredibly fun way to decorate that help bring the entire party together. You can use just one or two colors or the whole rainbow, depending on your party theme and color scheme. They're also incredibly easy to decorate with: simply buy a few crepe paper rolls, some tape, and voila-- you have an instant party backdrop! Even the little ones can help decorate with this fun task.

2. Paper Flowers
Although time-consuming to make, paper flowers are another great alternative to balloons. They are perfect for backdrop walls and table centerpieces that make visually stunning decor. Pinterest has some amazing, easy-to-use tutorials and templates to help you get started. Grab a friend and make it a fun craft night! The best part? They make the perfect keepsake to remember the party for years to come.

3. Paper Decorations
Paper decorations are also incredible ways to decorate. Paper banners, signs, and table decorations are so versatile and help bring together a fun theme. Hang a banner that says "Happy Birthday" or create awesome boxes to set on the table with your child's favorite superhero. Use paper lanterns to form cheerful characters that you can hang around the party room. If you're feeling super crafty, you can even design an entire party backdrop out of just paper. The possibilities are truly endless!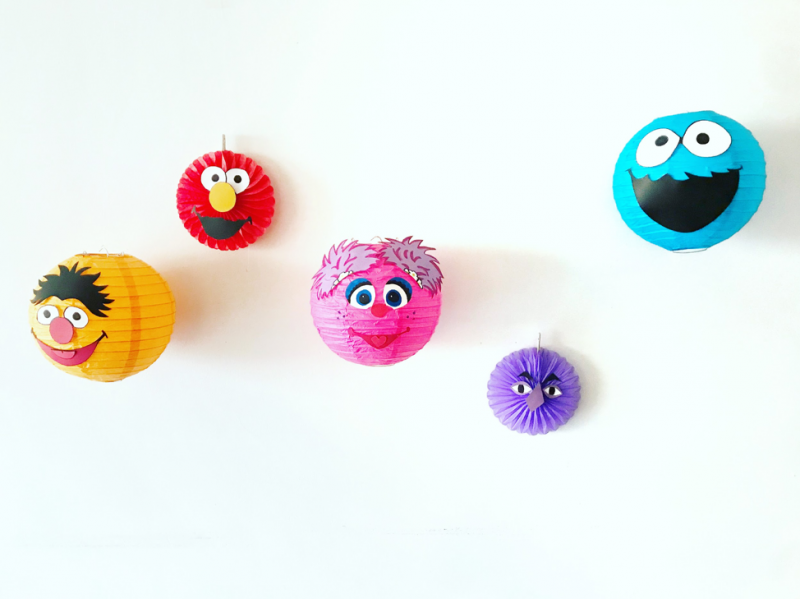 4. Balloons Filled With Air
Lastly, you can still use balloons to decorate, but instead of helium just fill them with air! Balloon garlands are so enjoyable-- just watch any kid's face light up when they see ALL those balloons at once. Pick a few colors, blow them up (definitely buy some sort of air pump beforehand) and attach them onto a string. You can hang the garland on a backdrop for some beautiful photos, use smaller balloons for a interesting table decoration, or even on the front door to let your guests know it's time to party!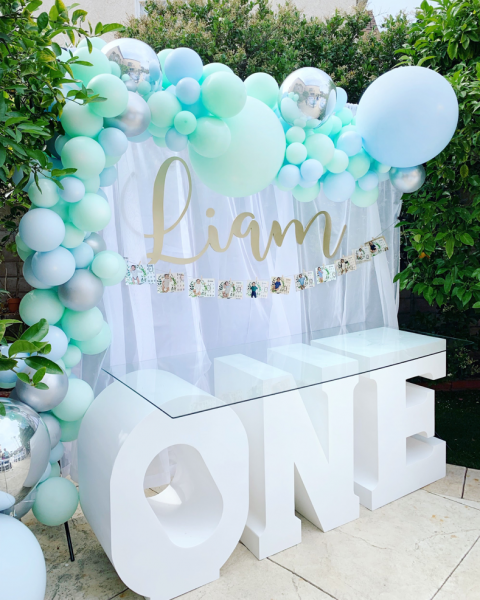 Conclusion
There are so many exciting and fun ways to decorate for a party besides helium-filled balloons. Some of the best parties are ones that are customized with hand-made decorations. Pinterest and social media are other great resources for finding decoration ideas. Just remember the most important part of any party is to just have FUN!
Paper Pinecone is a thought leader in Early Childhood Education and the best way for parents and providers to connect. Parents search thousands of providers at no cost and providers always list free. Get started today.
About the Author
Ahzahdeh Neshat is the owner of Confetti & Sprinkles in Los Angeles, California. She creates custom balloon garlands and party decor for any event, so you can throw your hands in the air and wave them around like you just don't care. Reach out at info@confettiandsprinkles.com for more information.
Other articles you'll like
A Quick and Dirty Guide to Planning the Perfect Birthday Party
4 Tips for Packing Preschool Lunches Plus Recipe Ideas