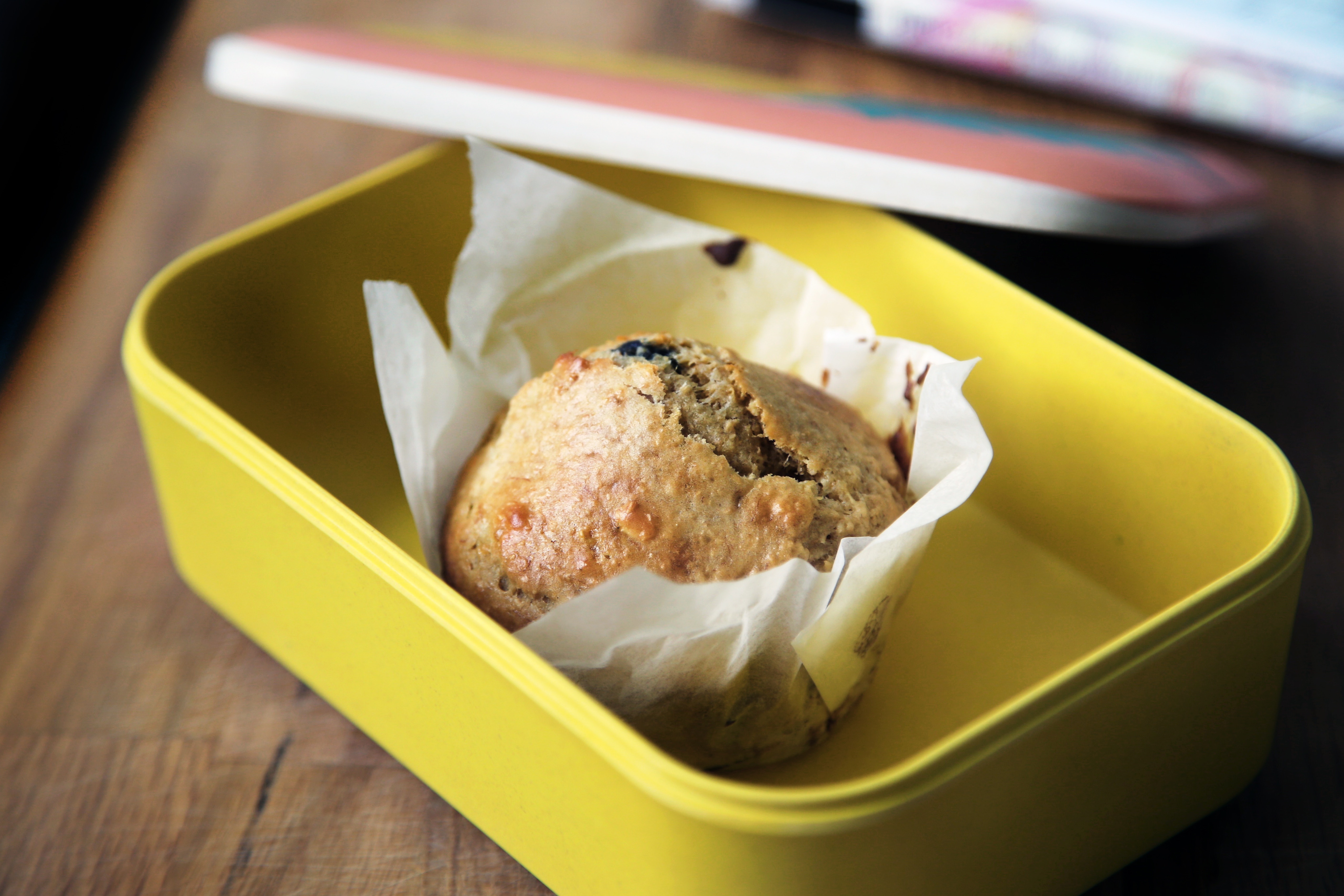 Published Date: 05/30/19
Packing a healthy lunch your toddler will eat doesn't have to be a chore.  We've got tips and simple recipes to get your picky preschooler to eat well while you're away, plus solutions for negotiating nut-free schools. Think beyond the sandwich and give these a try.
Tip #1:
Make batches of foods that freeze well for fuss-free mornings. Send them packed frozen and they'll defrost by lunch – just make sure to leave the chill pack out.
Tip #2:
Pack small portions and finger foods that are easy to eat. If your child's lunch box is coming back full, you may be sending too much food or he/she may be struggling to eat it because of form, not taste
Tip #3
Pack leftovers. Not only do they save time but you know your child already likes them. Roasted chicken, cubed steak, cauliflower, broccoli, and pasta are all easy lunchbox fillers.
Tip #4
Get your toddler involved in making food. Chances are your child loves to help (even if you don't find it so helpful). Letting them be involved in prepping and packing will help prevent that lunch box from coming back full.
In addition to these tips, we've put together some recipes so sending lunch to school will be a breeze.
Great Recipe Ideas
Muffins, muffins, and more muffins. Mini-muffins make fantastic lunchbox items. They're easy to make, freeze well, and are the perfect size for little hands.
We love this butternut squash muffin recipe as the yogurt really boosts the protein. Don't like butternut squash? No problem. Make it with anything you have on hand (skip the cinnamon if it doesn't mesh well with your ingredients). We've used the base of this recipe to make pumpkin/dark chocolate, cherry, mixed berry and carrot/raisin, banana/walnut, lemon/poppy, and orange/cranberry muffins. We also don't always blend our own oats to make flour – use whatever you have on hand. Adding chickpea flour or almond meal also gets even more filling protein into your kids.
Ham & cheese muffins are another great lunch idea. These go super fast in my house. Double the recipe for an extra large batch.
Frittatas cooked in mini muffin tins make for a delicious high protein lunch that kids love. Use whatever meat and veggies you like, or just leave plain.
Freeze mini muffins flat on a plate or baking sheet with parchment paper so they won't stick together then just toss into a container.
Pancakes don't have to be boring or just for breakfast. Once again, these freeze great and defrost by lunch. From quinoa to veggie-filled to super easy banana, they're a perfect preschool lunch item.
Protein bars work great in a lunchbox.
There are thousands of protein bar recipes out there, but these simple ones are some of our faves.
Seeds take the place of nuts for protein in super easy, gluten-free, no-bake bars. And while this recipe uses peanut butter, swap it out for sunflower butter or even tahini with a pinch of salt if your school is nut-free. You can also use white chocolate chips instead of dark to make it look less like a special treat if your school has rules against sending sweets.
Here are some other great ideas to fill their lunchbox and their tummies.
Apples without the browning. Use an apple slicer to cut a small apple. Place a rubber band around the entire cored/sliced apple and the fruit will stay fresh.
Hard-boiled eggs are great for lunch. Slice and use a chill pack to keep them cool.
Roasted chickpeas seasoned with rosemary, salt & pepper are delicious and healthy.
Hummus is always on the menu here, either to dip veggies into, or in place of mayo on a sandwich.
Pasta, pasta, pasta. We love this nut-free version of spinach and basil pesto.
Cheese crisps pack protein and require nothing but cheese and cooking spray.
Your toddler's tummy is sure to be full and your mornings stress-free with these tips and recipes.
Other articles you will like:
Getting Kids to School Every Day is Equivalent to an Extra Day's Work, Study Finds
Infants' and Children's Tylenol Are Exactly the Same. But Infants' Costs Three Times More.
Study Finds Reading to Your Children Improves Behavior and Reduces Harsh Parenting
Paper Pinecone is the most comprehensive resource for finding preschool and childcare programs that meet your needs. Start your search today.