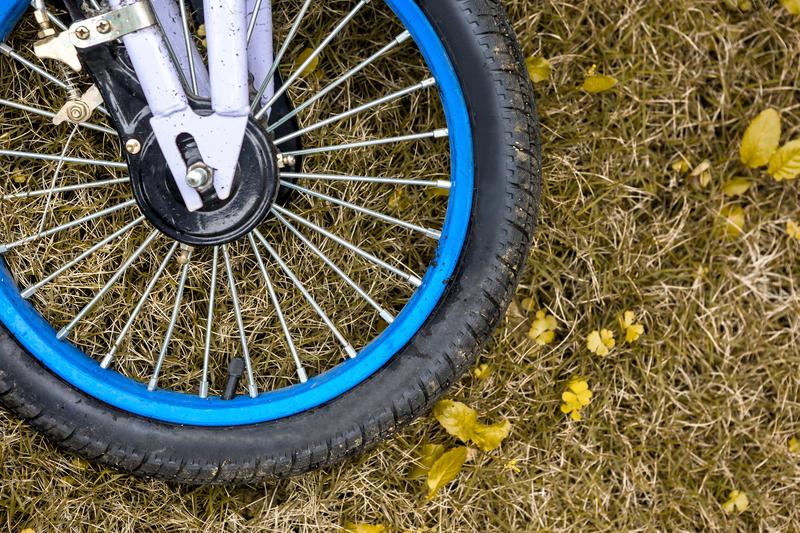 Published Date: 01/09/20
When your child is ready to start riding a bike, you may have some concerns about their safety. No matter their age, it's important that your kids stay protected and don't injure themselves on their bikes. Safety is a priority for any athletic activity, and bike riding shouldn't be excluded from the equation. Here are a few things to know about safety while teaching your child how to ride a bike.

Bike Inspection
Before you buy a bike for your child, it's vital to do your own research. Many big-box retailers offer bike sales, but it's important to check the facts before you make a purchase. A brand new bike should have proper air pressure in the tires, which you can assess using a gauge. You should perform this technique when you buy a used bike as well. Bike chains are also important and may require maintenance as needed. If you are buying a used bike, make sure to inspect it for any damage or repairs before purchasing.

Safety Equipment
Helmets should be the number one thing that you require your child to wear as they ride a bike. Your child might also benefit from safety equipment such as elbows and knee pads to protect them in case they fall off the bike. In fact, in some areas, it's required by law for your child to wear a helmet when riding a bike. They may protest, but the rules of the road are important. Without a helmet, the risks are severe—much more than just potential scrapes and bruises.. In fact, there are ways that an unprotected blow to the head could cause permanent damage. Many parents don't want to think about these risks. A helmet might not look cool for a youngster, but it can save them the pain of a serious injury and could even save their life.

Safety Training
Before your child hits the road on their bike, they may need some new training to learn how to ride. Bike riding courses can teach them basic safety rules under the supervision of a trusted adult. Many courses are offered in elementary schools and local recreation areas. Adult supervision is required for these classes, and instructors provide a role model for avid cycling. A course can be a great way to encourage your child to enrich their life with bike riding, safely.
The excitement of teaching your child to ride a bike is just another milestone in parenthood. This special activity can be a companionship along with your children and especially beneficial if you would like to introduce them to the great outdoors. Safety is always a priority, and keeping these tips in mind will help to ensure you have it handled.
Here's another article you might like: 3 Ways to Not Be an Overprotective Parent
Paper Pinecone is a thought leader in Early Childhood Education and the best way for parents and providers to connect. Parents search thousands of providers at no cost and providers always list free. Get started today.