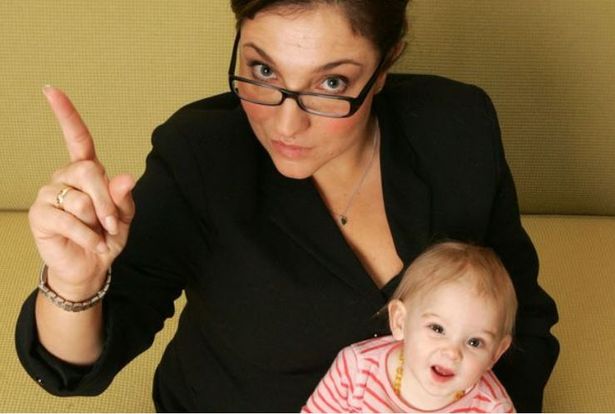 Published Date: 08/13/19
One word in the English language can cause psychological damage, according to experts.
That word is naughty.
"'You make me very angry when you are naughty' is a statement which can bring chills to the heart of a young child. What information have they been given? How can they learn to improve? All they have been told is that now the adult is angry, and they wonder what will happen next," says early childhood development expert Valerie Jackson.

Former Chief Executive of the parenting organization Family Links, Annette Mountford says that when you call a child naughty, you damage their self esteem, even if the child isn't behaving as you want him or her to.
"I would argue that using the word naughty is the problem," she told BBC Radio Four's Today show.
She adds, "Children have behavior that is unacceptable and undesirable but I think if you use the word naughty it puts the parents and child in a really different frame set, in a much more antagonistic set."
Jackson says, "By use of this magic word naughty we can bewilder a child and leave them guessing about what it was that they did which caused us to behave in such a violent, hurtful or frightening manner."

"Some adults demonstrate their displeasure by becoming more angry and child-like than the child they are supposed to be disciplining," she writes.
Experts also warn against using a naughty step or stool, made popular by Jo Frost on the popular TV show Supernanny, which ran from 2004-2011 in the UK and the US.
"It's fine to be firm and consistent but you call that a naughty step and the child actually calls himself or herself naughty. That's really bad for them," says Mountford.
Instead of calling a child naughty or bad, parents should say: "What you have done is very naughty, I don't like the way you behaved" but not that 'you are naughty'.
"It's a very different message and very bad for a child's self confidence and self esteem," she said.

Naughty is also synonymous with abusers.
Jackson writes: "Abusers have been using [statements like this] for centuries to let their victims know that it really is all their own fault if something bad happens to them."
Parents can use a number of positive parenting and discipline techniques to correct undesirable behavior in the moment. They can also make changes to their daily interactions with children to prevent the behavior from happening.
Paper Pinecone is a thought leader in Early Childhood Education and the best way for parents and providers to connect. Parents search thousands of providers at no cost and providers always list free. Get started today.