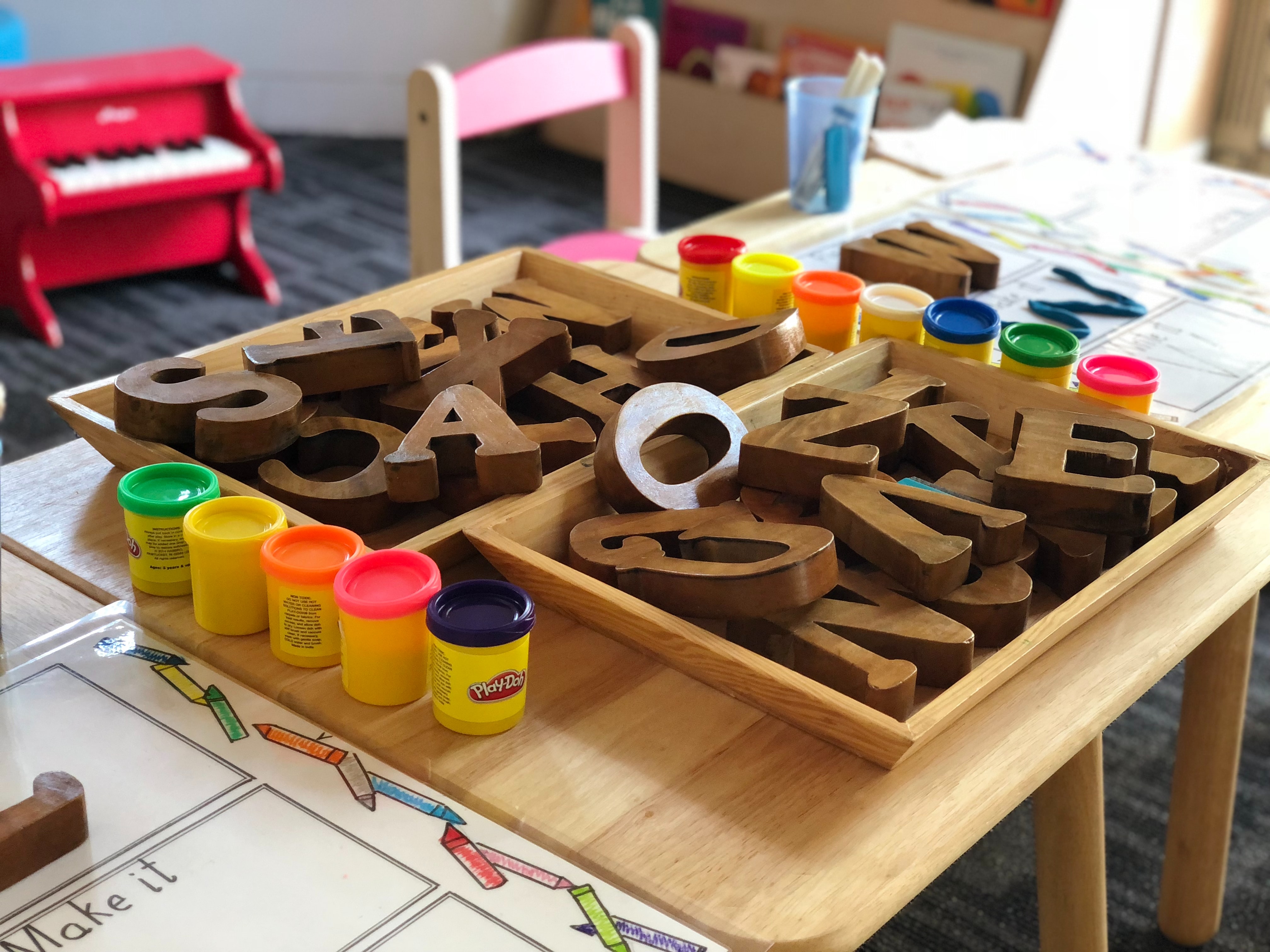 Published Date: 05/02/22

If you only have a minute...
A safe environment is the most important factor when considering childcare.

High quality child-caregiver interactions set a phenomenal provider apart from others.

A day care center has to meet your needs as well as the needs of your individual child.

Day care should adhere to all local childcare regulations and be a stimulating environment for your child.
How to find the best daycare for early childhood development
In This Article
How do I know if a daycare is safe?
What makes a great early childhood development program?
Choosing Childcare - Download our guide to find the best daycare or preschool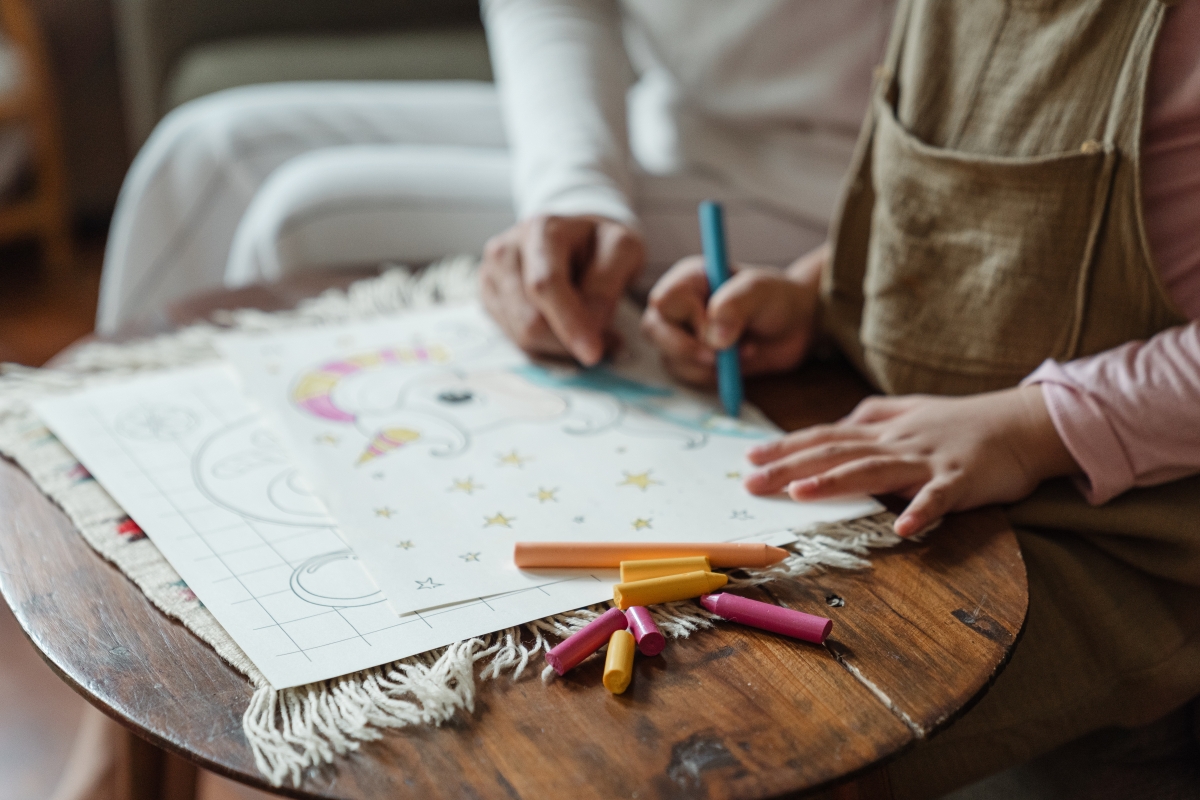 Finding childcare can be stressful. Every parent wants their child to be safe, happy, and well cared for and the right daycare should feel like extended family.
Read on to find out what to look for in a family day care provider, what to ask on a day care tour, and how to make sure you found caregivers you can trust.
What are the most important things to look for in daycare?
The two most important factors to consider when evaluating a daycare provider for your baby are safety and high-quality interactions between providers and children. The quality of how staff interact with kids makes the difference between a good center and great daycare.
You'll also have your own requirements and preferences which may include:
Location

Schedule

Cost

Ratio of adults to kids

Meals provided

Group size

Experience caring for children with special needs

Allergy-friendly environment

Philosophy/approach to care

Qualifications and experience

Activities

Vacation schedule

License

Home-based or center-based care

Reputation

Accreditations

Security

Disipline procedures

Transportation

School-age care
You may not find a daycare that ticks all the boxes, so determine what's most important to your family.
Related read: Childcare center versus home daycare. Which is better?
How do I know if a daycare is safe?
Safety is obviously the most important factor parents need to consider when it comes to their child's care, but what should you look for to ensure that your baby is safe?
Child care license
A child care license ensures that a program has met the minimum requirements for health and safety such as:
Sanitation and health

Safe food practices

Child-staff ratio and group size

Safe sleep practices

Training and health requirements for caregivers

Safety precautions such as building security and emergency preparedness plans
Keep in mind that while some states required all childcare providers to be licensed, others permit unlicensed care for smaller groups.
You can visit the National Database of Child Care Licensing Regulations to see the license requirements for your state. Child Care Aware of America has more information on child care regulations.
Keep in mind that having a child care license doesn't guarantee quality but it sets a minimum for requirements to keep children safe.
Sanitation and health
When evaluating a potential daycare center, you should always tour in person to ensure that your child's health and well-being are top priority.
The Centers for Disease Control and Prevention (CDC) offers their guidelines for operating child care programs, so ask what protocols are being followed to keep germs and disease at bay.
Local regulations will also dictate sanitation procedures regarding the diaper change area and cleaning after a child has an accident.
Observe if any sick children are present and ask about their illness policy.
TIP: You should always have back up child care if you're unable to stay home when your child is ill
Safe food practices
Parents of infants should have a clear feeding plan in place to ensure baby is fed when they are hungry, not overfed, and that there is safe handling of infant bottles. Confirm that an adult will hold your baby for bottle feeds.
Some caregivers provide meals and snacks while others expect parents to provide meals. If your child has a special diet, you may prefer to provide your own food. Ask how staff will safely store and serve your child's food and whether or not they will be able to heat it up.
If your child has a food allergy, be sure to ask how they will keep your child safe and what the protocol is if your child accidentally consumes something that can cause a reaction.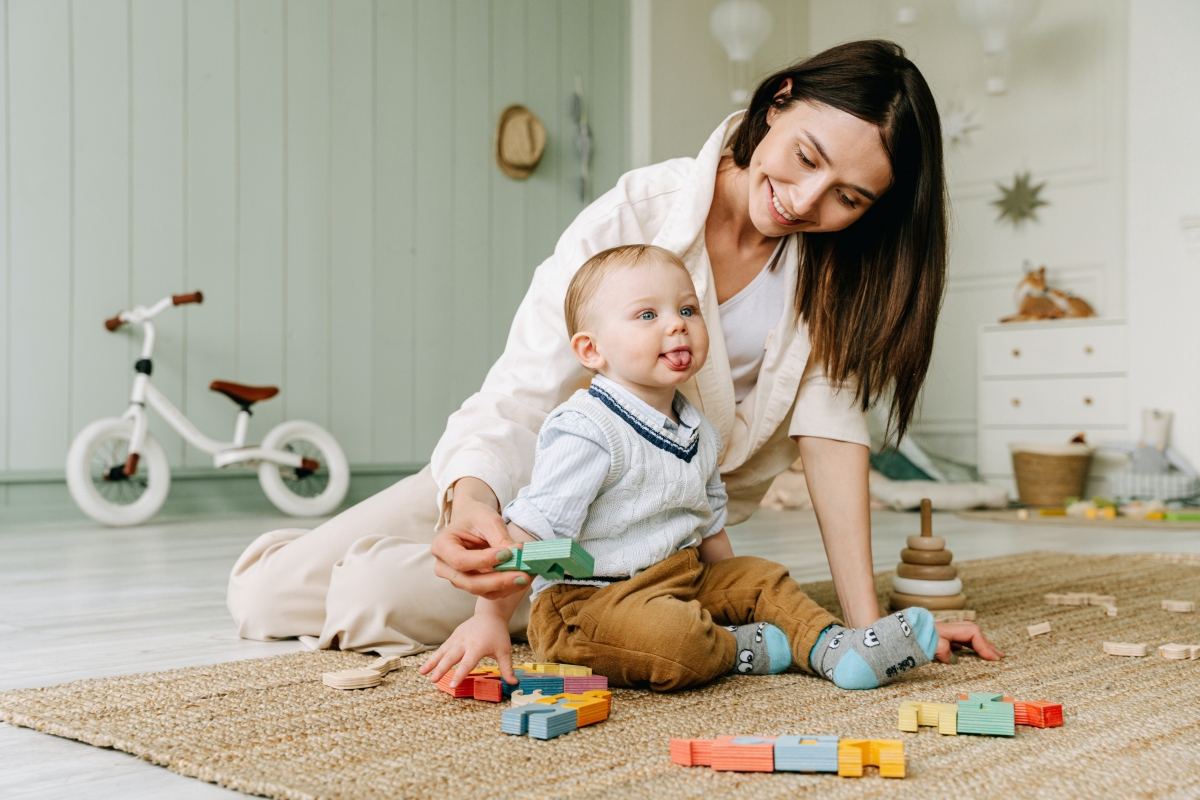 Staff training & background checks
Ensure that all adults working with children have passed background checks. If you are interviewing a home daycare, be sure to ask about other adults living in the home and confirm that anyone over the age of 18 has also passed a background check.
Ask about up-to-date training in CPR and pediatric first aid. There should be an easily accessible first aid kit in the rooms where kids will be.
TIP: Check with other parents to make sure the daycare has a good reputation
Safe sleep
Sleep safety should be paramount to all parents and caregivers. Younger babies should be placed on their backs in cribs with a firm mattress and a fitted sheet. No crib bumpers, pillows, additional blankets, or toys should be placed in the crib.
Babies should not be permitted to sleep in car seats, swings, bouncers, high chairs, or on sofas or other furniture.
Child care ratios & group size
Generally, minimum recommended ratios are 1:4 for infants, 1:6 for toddlers, and 1:12 for preschoolers, however, every state sets its own regulations regarding the number of adults per child and the maximum amount of children per group.
Check your state's required ratios and ensure the program you're considering meets them.
Safe environment
A safe daycare environment ensures there are no choking hazards within reach of younger children. Any furniture that is a tip hazard should be appropriately secured to the wall and chemicals and cleaning supplies should be locked in a place where children do not have access. If blinds are present, cords should be tied up and electrical outlets should be covered. Look around for any signs of broken equipment or peeling paint in both indoor and outdoor areas.
TIP: Ask to speak with current clients to get the inside scoop on a daycare
Building security and emergency preparedness
It is important that your child's day care center has an open door policy. Ask how they monitor adults who enter the facility and about their sign in and out procedure.
They should be prepared for emergencies and have plans in place to both keep children safe and notify families. Confirm that smoke detectors and fire extinguishers are regularly maintained.
Transportation
If transportation is provided to and from the program or for field trips, ensure proper car seats are used for each child. Make sure each person operating the vehicle has a valid driver's license and clean driving record.
You may also like: What is the difference between daycare and preschool?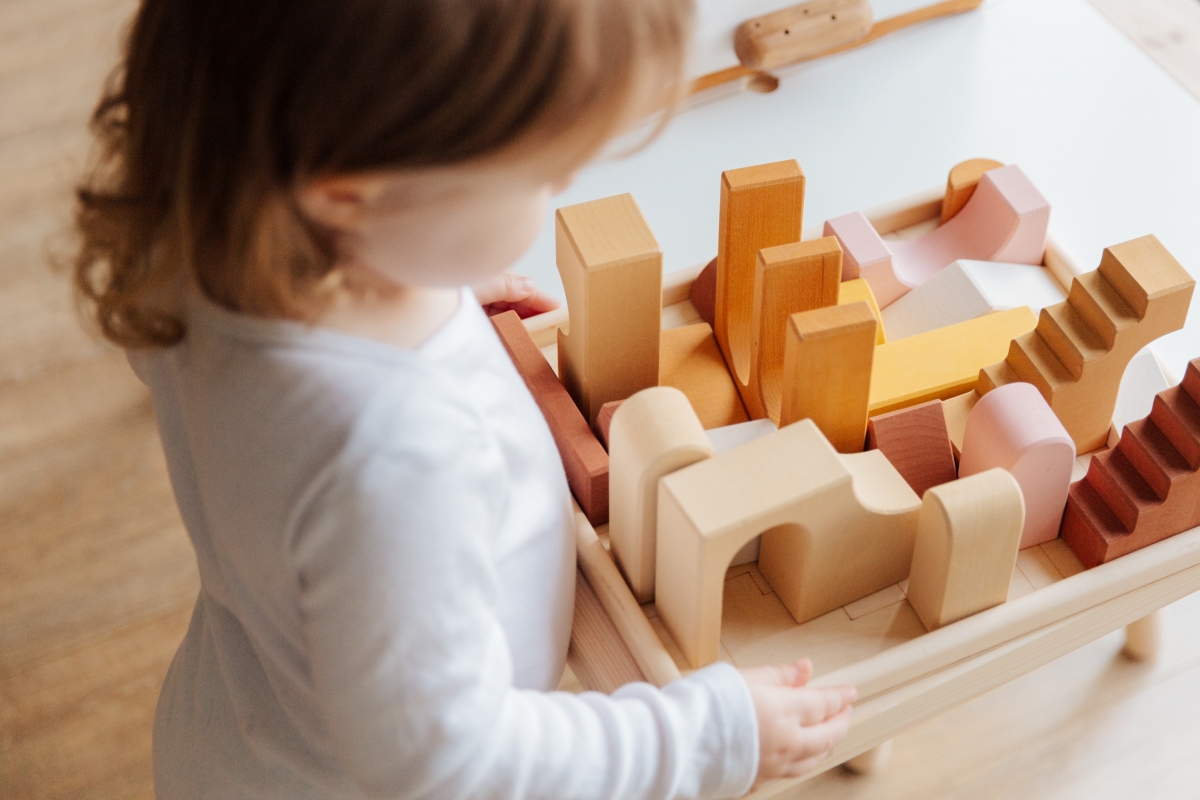 What makes an early childhood education program great?
Choosing child care is one of the most important decisions you will make as a parent. It is crucial to find care that supports your child during the formative years of their development. But what makes a great daycare center?
Peer reviewed studies show that high quality care, whether from a center or home, comes from positive caregiver-child interactions.
Staff interactions
Children spend many hours a day with caregivers so it is important to take note of how staff interacts with kids. Teachers should be warm and engaging and have a genuine desire to work with infants and children.
Continuity of care is essential so children can develop secure bonds with their caregivers, so parents should look for a daycare with low turnover rate.
Tip: Ask current parents what they would change about the program
Play-based learning
Children learn best through play. Whether you're considering a daycare center, family child care, or preschool, the day should be filled with play-based opportunities to learn, with ample free play time. Free play periods are critical times to develop social emotional skills, which are the most important skills to develop at early ages.
Daily activities, enrichment programs, field trips, and special events
A child's day should be filled with hands-on activities. Circle time is often used to orient the day for older kids, while babies can't be expected to sit for it.
Story time should incorporated daily - early reading to children has a huge impact on child development. Studies show that it reduces challenging behaviors and provides critical pre-literacy skills.
In addition to daily activities, enrichment programs can make a lasting impact on your child's development.
Field trips are a fantastic way for children to get some hands-on learning in the real world. Ask if the provider offers them and make sure they're using proper car seats if children will be riding in a car or van.
Events, like parent education classes, also demonstrate a commitment to best practices for a child's development.
Positive discipline
There is inevitable conflict in a child care environment as children learn to share and take turns. Every conflict is an opportunity for children to learn and develop their social emotional skills.
Positive discipline, which is free of time outs and other punitive measures, is the best approach to handle challenging behaviors. It's proven to be more effective than punishment and any high quality child care program will utilize it.
Outdoor play and age appropriate toys
When kids spend time outdoors, they improve their balance, coordination, and agility. Ask about outdoor time and age appropriate activities and toys to keep little learners engaged while building important skills.
Babies and toddlers who have access to outdoor play will also have opportunities to develop their large motor skills as they crawl in the grass and walk on different terrain.
Limited technology use
Technology is a part of our life, but its use should be limited, especially in child care. Screen time is not recommended for children under 18 months and your baby or toddler shouldn't be propped in front of a screen for entertainment.
Accreditation
National accreditation from The National Association for the Education of Young Children (NAEYC) demonstrates an early learning program has met vigorous standards. It's quality reassurance, however, note that providers who are not accredited may also offer a high quality program. For home-based care, the National Association for Family Childcare offers accreditation, though very few providers participate.
Frequently Asked Questions About Child Care
What are the different types of day care?
Day care can either take place in a center or in a person's home, often called family child care. Local laws dictate license requirements, ratios, group sizes, and mixed-age groupings of older children and infants and are typically different for daycare centers than for family child care.
When should I start my child care search?
Finding care for infants can be very difficult, so it's important to start your search as soon as you know you'll need care. You may find you have to enroll several months in advance to secure a spot. Finding preschool is often easier, but if you live in a big city, you'll find that the most sought-after preschools have wait lists of a year or more. Start your search on Paper Pinecone to get a head start.
Why does my child cry at day care drop off?
If your child cries at day care drop off, that doesn't necessarily mean that they hate their teachers or that there's a problem with the program. Children have natural separation anxiety phases and they'd rather spend time with you than anywhere else. These phases may very suddenly come and go throughout early childhood and typically, the phases get shorter as the child gets older. Reassure your child that you're always coming back and work with your provider to make drop offs easier. However, trust your gut and investigate if you suspect a problem.
Which is better - a child care center or a home day care?
There are benefits and drawbacks to both so there's no better or worse - every family has different needs and values. For example, in-home care may offer more flexibility, but not have a backup caregiver, leaving you without care if the provider is sick. A center may offer more desirable facilities, but have high teacher turnover. Tour both and determine what's best for your own child.
By Crystal Teegarden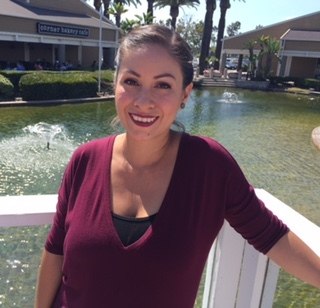 Crystal is a gentle parenting mama who loves reading, cooking, and exploring new trails with her husband and son. She is from Los Angeles but currently lives in Portland, OR where she is eating all the vegan food.
Paper Pinecone is the #1 most trusted childcare directory giving parents access to the best preschools and best daycares near you. Parents always search free and childcare providers always list free. Send inquiries about the best daycares and preschools to questions@paperpinecone.com.