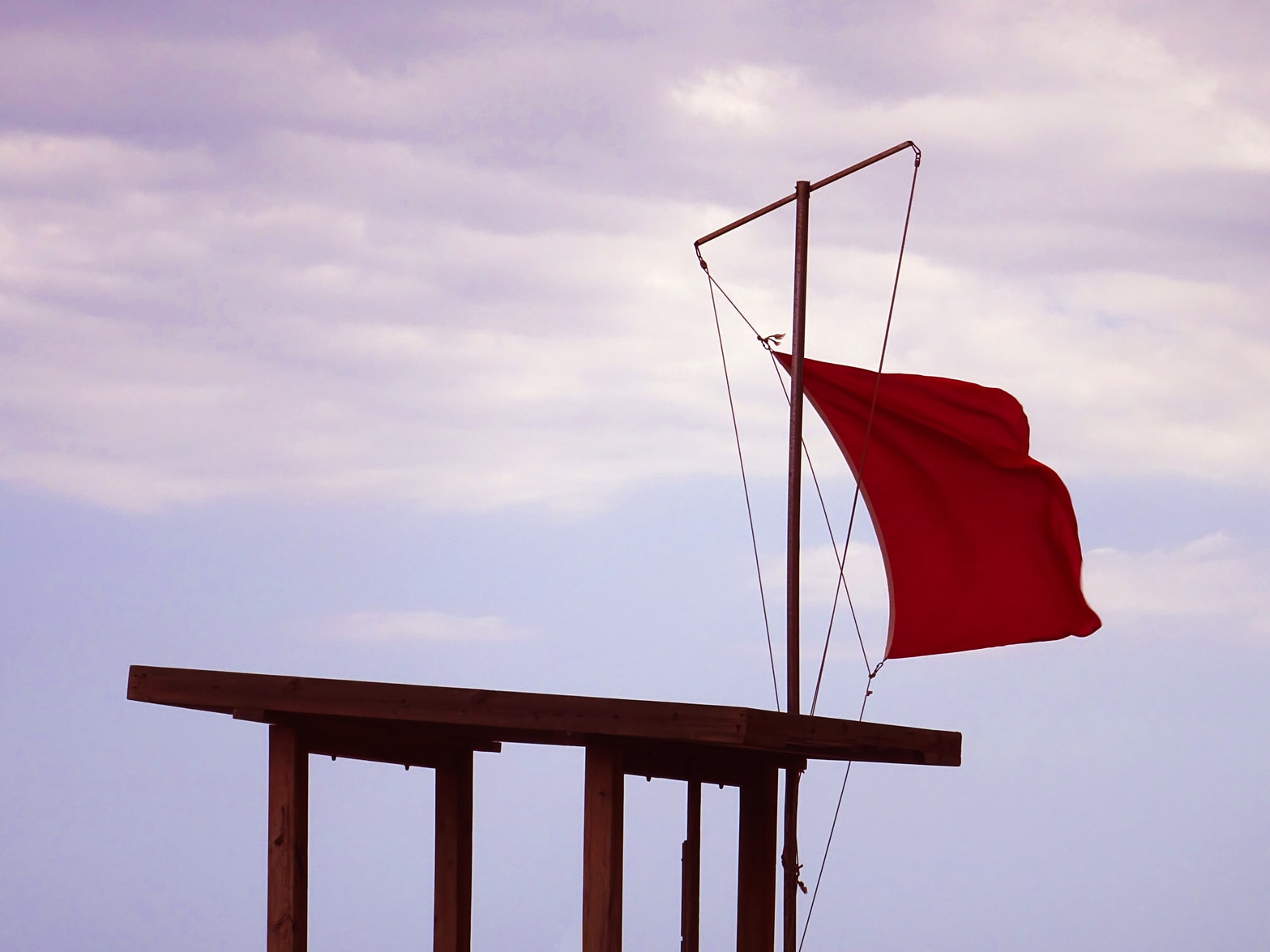 Published Date: 01/27/20
During a recent Ask Me Anything, a parent posed a question that left me temporarily stumped. He asked are there any sneaky red flags that he should look out for when touring a preschool. Sneaky, meaning things that aren't obvious, like safety hazards and teachers yelling at students.
I thought about it and nothing came to mind during the call, but I promised I'd think about it more and get back to him.
So, I had some time to mull it over, and here's what I think should give parents pause.

Obviously, when touring a preschool, you're looking for safety and security. But, something you may not know to look for are small toys and even art supplies. If the school serves children under 3, small toys and things like pom poms used in art projects should not be accessible to the children. Some states have specific regulations as to the items and size of items that are prohibited, included marbles, push pins, and materials that measure less than 1.75" in diameter, however not every state regulates to this degree. If you do observe small items, ask if a choking hazard tester is used to ensure the safety of their materials in their class.  

The art on the walls is a good indication of what's going on in the classroom. Artwork in preschool should liked a child did it - it's process over product at this age. Art helps children develop fine motor skills, helps cognitive development ("If I press hard with a crayon the color is darker"), improves spatial reasoning, and can develop language skills when children are asked to described their artwork. So, if the art on the walls is too perfect - if it looks like the teachers provided too much instruction and had a hands helping create it, this should be a red flag. That's not to say that art shouldn't be project-based - making a specific item, like a tree, is also part of a preschooler's development. But teachers should be encouraging creativity in making those tree, not just ensuring it looks like a tree.

Effective behavior management is critical to a school's success. Simply put, extrinsic rewards are not an effective strategy to change behavior long-term or to help children understand why the expectations and rules exist as they do. So, if there's a behavior or sticker chart in the room, this is an indication that school is using antiquated techniques that lead to shaming for undesirable behavior, even if they say they utilize positive discipline. They also shouldn't be using bribes to modify behavior in preschool.
Speaking of behavior, preschool is the first time children have been in a classroom setting. There are rules that exist that kids have never had to follow before. You can ask specifically how expectations are set and reinforced when children begin preschool. If the director doesn't have a clear answer, they may not be setting your child up for success. No person can follow rules if they don't know what the rules are. Providing clear and consistent expectations should be their first step when it comes to managing behavior.
On your tour, the director will likely tell you about their philosophy, the enrichment programs offered, and generally, what makes their program great. But, if you find that the director isn't interested in answering your questions, can't answer your questions, or won't provide references from currently enrolled families, it should give you cause for concern.
Some level of rigidness should be expected from a preschool - they do things a certain way for specific reasons and simply can't cater to each child's individual needs on a granular level. However, a director should be open to working with you if your child experiences a problem, so ask about how they handle these situations. If there's a 'love it or leave it' attitude, you might want to keep looking, as you never know what issues you might encounter and you want to know that there's a willingness to solve problems if they occur.

Screen time is always a hot topic among parents. Or maybe it's only a hot topic around the Internet with a million different source telling us that our kids have too much of it. Whatever. Screen time in childcare should be a hot topic since some providers actually use TV as a babysitter. Most often it's during drop off and pick up, but some use it liberally throughout the day.
A 2009 study from Seattle Children's Research Institute found that 70% of home-based programs and 36% of center-based programs showed television programs to preschool children. The report found that toddlers in home-based programs were watching 1.6 hours per day and .1 hours in center-based programs. For preschoolers, that number was 2.4 hours daily for preschoolers in home-based programs and .4 hours for preschoolers in center-based. It's completely reasonable for preschools to occasionally incorporate some type of screen time in conjunction with a lesson. Bold. Italic. Underline. If screen time is used it should be done so purposefully in conjunction with a lesson on a specific topic. Disney movies should not be playing in the background all day. When looking a home-based programs, it's normal for TVs to be present, because, after all, it is someone's home, but ideally, the TVs are in areas that the children aren't. In centers, there's really no need for TVs, so if you see one, ask why and how it's used. Probe into this. You are not paying for someone to sit your child in front of a television.

Beyond screen time, observe the toys in the room. Ideally, there should be a mix of open-ended toys, like wooden blocks, which foster creativity, imagination, problem solving skills, and social development, and closed-ended toys, like shape sorters and puzzles, which teach focus and task completion. With closed-ended toys, there should be few, if any, electronic toys. Often electronic talking toys claim to promote language development, but in fact, there's no evidence that they do and there's no real reason for them to be in classroom setting. If a school has one or two it shouldn't send you running for the hills on that alone, but if the majority of their toys have bells and whistles, it's clear that they're not attuned to what actually fosters development in young children.

I'm so glad that this question was brought up during our Ask Me Anything. There are "sneaky" red flags out there that indicate the environment may not be a good fit for your family, so keep an eye out for them when you tour.
If you have any questions about childcare, send us an email at questions@paperpinecone.com.
Paper Pinecone is a thought leader in Early Childhood Education and a marketplace for parents to find the best providers in their area. Parents search thousands of providers at no cost and providers always list free. Get started today.