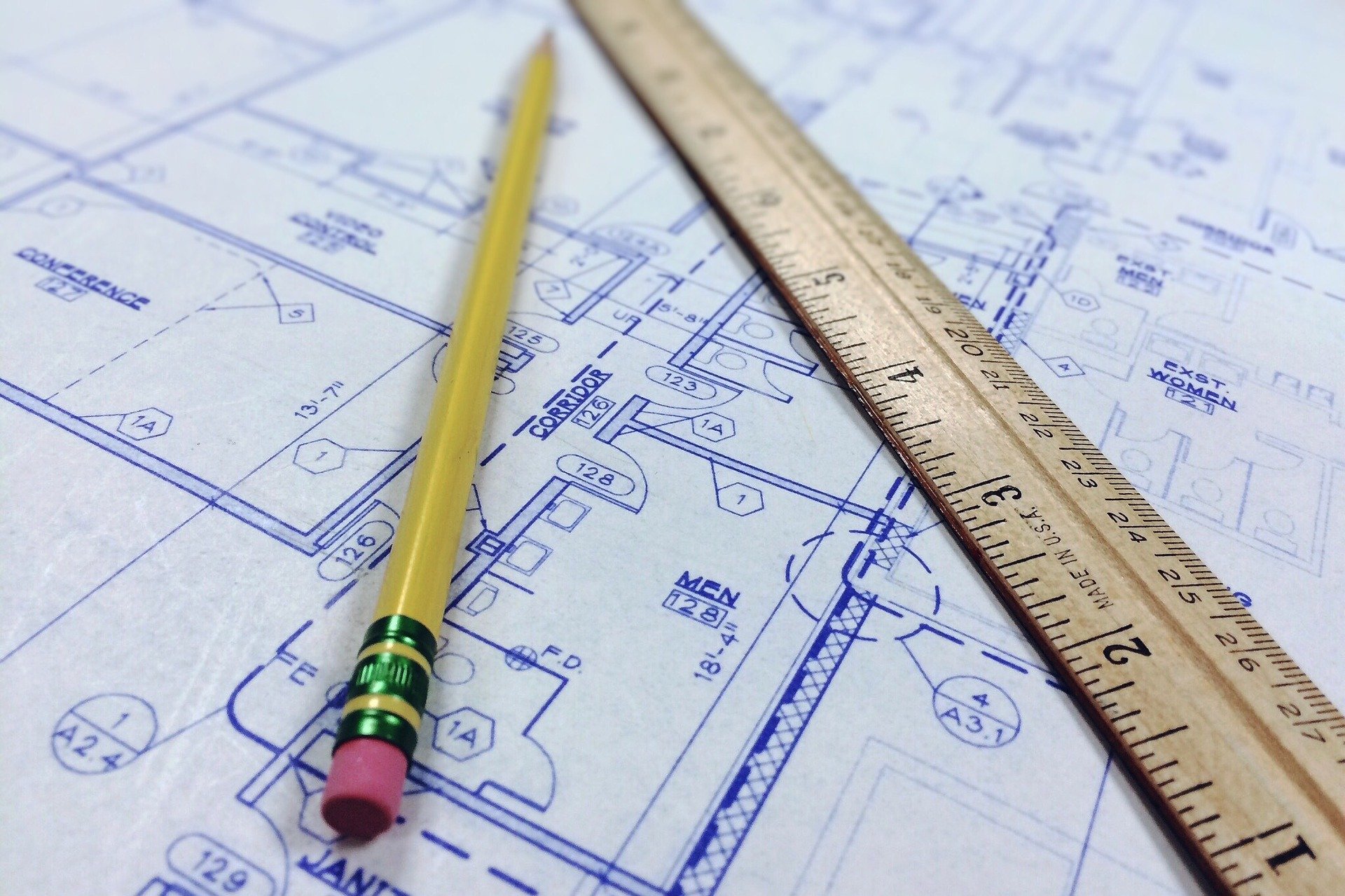 Published Date: 03/12/20
The novel coronavirus (COVID-19) has taken over our 24-hour news cycle. Private childcare providers have been following the reports closely to determine if, when, and for how long to shut their doors. Of course, nobody wants to close, lose money, and leave parents and staff in the lurch, but childcare providers should be prepared to, if needed, to help stop the rapid spread of COVID-19.

We've written about how to mitigate impacts to your business and stressed the importance of communicating with staff and families frequently. To maintain a positive relationship with families and employees, you must be forthcoming with your plans and policies, or you risk losing both.
If you haven't already, you must make the tough calls and proactively communicate your plans. If not, you risk hurting all parties, including yourself, long-term.
This article lays out exactly what should be communicated to both parties to ensure everyone can be as prepared as possible.

Communication with families
1. Cleaning & hand washing
By now, you may have sent notice to all families about how you've addressed cleaning your facility, including if you've increased how often you're deep cleaning your building and how toys are being disinfected and if you've taken additional measures to ensure food, utensils, or cups aren't shared between children.
You should have reiterated the importance of hand washing both at home and while children are at your program and given parents tips to get children to wash properly at home (e.g. sing Happy Birthday or the alphabet while scrubbing).

2. Illness policy
Your illness policy may change during this pandemic.You may decide to lower the threshold for when to send sick children home. For example, if typically you send children home with a fever of 100 degrees, you may decide to lower that to 99. Communicate this immediately so parents know that they may be called for pick up if their child is dropped off with a minor illness.  
3. Temporary unenrollment
You may have families wanting to temporarily unenroll during the coronavirus outbreak. You need to determine what policies you will follow regarding holding spots if this occurs. You may determine that there will be no changes to the policies laid out in your parent handbook and not offer any credits, refunds, or hold spots during this time. Or, you may decide to grant some flexibility to parents and hold spots for reduced tuition. Either way, you need to put in writing how you're handling families temporarily unenrolling

4. Temporary closure
At this stage you've most likely thought of the 'what if' scenario regarding temporary closure. You may not have made the decision to close, but you should communicate to families immediately what to expect in this situation. If you follow local school district closure for inclement weather closures, you may decide that it's best to close your daycare or preschool temporarily if your school district does. If you are waiting for a mandate from local, state, or federal health authorities to close, communicate this to parents. In any situation, you must determine your policy regarding tuition payments and communicate them in advance. This is a stressful time for all and parents need as much time as possible to play for additional childcare expenditures.
Note: Before charging tuition during a closure, consult with an attorney in your state about any laws that might apply.

Communication with staff
1. Cleaning & hand washing
Again, by now you've likely covered this with staff as well. If you haven't, communicate proper hand washing techniques, increased cleaning protocol, and general disease transmission prevention from the CDC.
2. Illness policy
We've recommended that you provide leniency on your staff sick leave policy, providing more paid time off. Staff often catch colds from children and are able to work, but with the similarities in symptoms to the coronavirus, it's simply not worth taking chances over. Encourage staff to stay home if they're exhibiting even minor symptoms.
3. Potential loss of hours
If you find that families are temporarily, or permanently, unenrolling, you may be overstaffed for your needs. If you plan to reduce any staff member's hours during this time, you should communicate this prior to posting your schedule. If possible, try to maintain staff during this time, but if you're unable to, be transparent about it.
4. Partial unemployment
Partial unemployment insurance claims are filed by employers for full-time employees who are given part-time hours during a certain period. It is done when employers want to keep employees when there isn't a sufficient amount of work to employ them full-time. If you find that this is the case in your program, discuss with your staff the options available.

5. Temporary closure
As with parents, staff need to know what to expect. It's critical that you put a policy in place immediately and find a way to continue pay staff at least a portion of their salary during any temporary closure. If not, you risk long-term harm in many ways. Staff may be forced to find other work and may not be there when you reopen. Every director knows how hard it is to find qualified staff so that may mean extended closure if you don't have teachers when you're ready to provide care again. In addition, losing staff is hard on children and families, and may mean that you lose families when you reopen. Do whatever's necessary to continue paying staff during this time and communicate your plans immediately. They're stressed about paying their bills and are wondering if they'll continue to have a paycheck.
Sample emails to families
General cleanliness
Dear Families,
With all of the press coverage, you're no doubt aware of the novel coronavirus (COVID-19) that has been spreading rapidly. As of March 11, 2020 the World Health Organization (WHO) has declared the virus a global pandemic.
Our greatest responsibility is to protect the health of your children and we take that extremely seriously. Here are the measures we've put in place to help stop the spread of coronavirus:
We are working with local and state health authorities to monitor all information and will immediately follow their direction regarding temporarily suspending care.
We have increased the frequency of our deep cleaning from weekly to daily.
We have reviewed proper hand washing techniques with our staff and, as always, are ensuring all children are washing properly. We've increased the frequency of hand washing in the class.
We are closely watching children during meals and snacks to ensure food and utensils are not being shared. Unfortunately, during this time we cannot permit birthday celebrations with homemade treats. You're welcome to bring store-bought.
As always, we are reiterating to children to cough and sneeze into their elbows and wash hands after. We are immediately sanitizing any area where we witness children forgetting to do so.
To help prevent the spread families can:
Practice social distancing. Avoid large gatherings and work from home, if possible.
Wash hands frequently. Use hand sanitizer as a secondary measure, but proper hand washing is preferred.
Avoid sick people and stay home if you're sick.
Avoid touching your face.
Sneeze and cough into your elbow joint.
Great people with a friendly wave instead of a handshake or hug.
As of now we've made no changes to our policies, which can be found in our parent handbook.
We'll continue to prioritize the health and safety of your children and your families and will update you periodically with any new information from health authorities and regarding policy changes.

Policy changes
Dear Families,
As the world struggles to contain the novel coronavirus (COVID-19), it's been classified as a global pandemic.
The health and safety of you and your children is our number one priority. In keeping with that priority, we've made some changes to our policies which impact all of us. These decisions were not taken lightly and have been made with everyone's best interests in mind. Unfortunately, no individual can escape the financial ramifications of this virus, and that includes businesses like ours. We believe that sharing the burden will benefit everyone in the long run, and as such, have made the following changes to our policies, effective immediately.
Temporary closure
While we have not made the decision to suspend care, it's something we must be prepared for. Should we close as a voluntary precautionary measure or by mandate from licensing or health authorities, you will receive a 25% tuition credit toward the month we reopen. Providing you a partial tuition credit helps alleviate the cost of the back-up care you may need, while allowing us to continue to pay staff. If we are unable to pay staff during an extended closure, they likely will be forced to find work elsewhere and we'll lose the teachers that we and your children have grown to love. Without them, we will not be able to reopen promptly once the pandemic has subsided.
Illness policy
Out of precaution, we are temporarily modifying our illness policy. If your child becomes ill with a fever of 100.2 degrees taken orally, diarrhea, or vomiting, they may not return to care for 72 hours after all symptoms have cleared. If your child becomes ill at school, we will do our best to isolate him or her until you can pick up. Your emergency contact will be called in 30 minutes if you are unreachable. You will receive one half day tuition credit for every three days your child misses school due to illness. While we typically do not provide any tuition credits for illness, we are initiating this to further encourage you to adhere to this temporary policy change.
Birthdays
We enjoy celebrating birthdays and typically welcome homemade goodies to share with the class. During this time, we require that any birthday treats be store bought.
Policies that remain in effect
Temporary unenrollment
At this time, we are not making any changes to our policy regarding holding spots. We understand if you personally decide to exclude your child from group care settings. However, if you need to resume care once the coronavirus pandemic subsides, you are expected to pay full tuition to hold your spot. All late fee policies remain in effect as written in our handbook. If we close during your temporary unenrollment period, you will receive the 25% tuition credit toward the month we reopen.
Termination of services
Our 30-day termination of services policy also remains in effect during this time.
Let us remind you that we love our families and are honored daily that you entrust your children to us daily. We want to continue providing the highest level of care in the future and these policy changes allow us to do that. We will keep you abreast of any new information we receive and appreciate your cooperation and adherence to policy revisions during this trying time.

The Bottom Line
Communicating effectively and efficiently is the most important aspect of dealing with a crisis. If you fail to do so you risk greater harm to your daycare or preschool reputation and finances. Families and will remember if this is handled poorly and it will impact you well beyond the coronavirus pandemic.
Paper Pinecone is a thought leader in Early Childhood Education and a marketplace for parents to find the best daycare and preschool programs in their area. Parents search thousands of providers at no cost and providers always list free. Get started today.