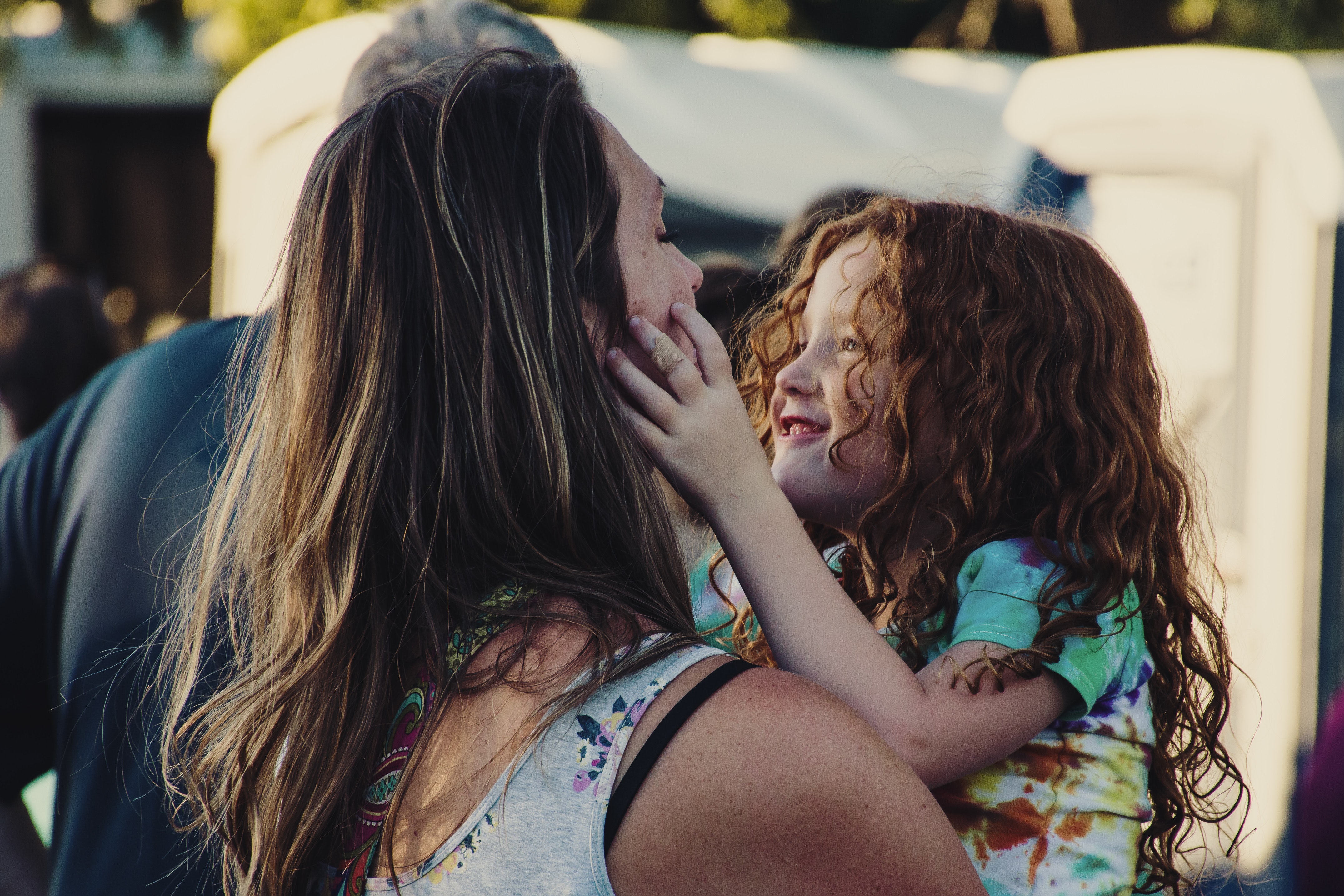 Published Date: 07/29/19
The first day of preschool is almost upon us and many families will be leaving their littles in the care of someone else for the first time.
I'll be honest, it's not easy. On my daughter's first day I nervously stayed with her for about 45 minutes, all the while she ignored me eagerly exploring all the new cool stuff she got to play with.

Day 1: She was 2.9-years-old - typical preschool age - and we had talked about the fact that I wasn't going to stay with her there. She said goodbye to me without a tear shed and I choked down the lump in my throat desperately trying not to cry.
I managed to keep it together until I got in my car, where I quietly sobbed for 5 minutes. And then I was off to run errands. Six errands in under an hour. That's normally a week's worth of errands with my daughter. For one, we live in the city so we walk (stroller-less - she's never been a fan) most places. You can imagine how long those walks take while she explores every flower, rock, and piece of trash she encounters. Secondly, when we do errands in the car, there's only so much strapping and unstrapping of the car seat both of us are willing to do.
So, there I was, it was 10 am, a week's worth of errands complete, and a whole day ahead of me. It. Was. Awesome.

Day 2: Drop off was quite easy as well. I only stayed for about 10 minutes and once again, no tears at goodbye. She was going Tuesday/Thursday, so we made it through the first week.
I was like, "Man, I'm so lucky. All of those other kids were crying. My daughter is so secure that she has no problem with goodbye. She knows I love her. She knows I'm coming back. I feel super bad for those other moms."
You know what's coming next, right? A huge smack in the face for my holier-than-though thoughts.

Day 3: DON'T LEAVE ME MOMMY! I DON'T WANT YOU TO GO!
Ugh. Here it was. Begging me to stay. Absolute hysterics. It. Was. Awful.
So, as a mom of a now 4-year-old, and someone who has become an expert in the preschool space, I can tell you that this is completely normal, and I can give you some tricks and tips to survive it.
1. Talk to your provider to see how they handle separating
I'll tell you this, and you won't like it. Almost every single preschool director will tell you that you need to rip the bandaid off and just go. Say goodbye, don't linger, and don't come back. It doesn't matter how hysterical your child is. It doesn't matter if they're begging you. It doesn't matter if every maternal (or paternal) bone in your body is dying to run back and provide the comfort that only you can. Some are super strict about this as well. This is extraordinarily painful to do, and some kids adjust to it better than others. Some of it depends on your child's age, some will depend on how often they're going to school (generally, the more frequently they go, the shorter the adjustment period), and some will depend on your child's personality. As someone who understands preschools, I get it. As a mom, I don't.

2. Prepare your child in advance
Often preschool tours are adults only. So, you bring your toddler to a strange environment with strange caretakers, of course there will be tears and a (sometimes long) adjustment. Do whatever you can to mitigate this in advance. Speak to your director about visiting with your child before school starts and meeting the teachers. If that's not an option, show your son or daughter pictures of the school. Tell him/her the teacher's names - even describe what they look like. Set up play dates with other families in advance so your child has a familiar face all day while you're gone. Talk about the fact that you'll be leaving, but you always come back.

3. Make leaving a routine or even a game
Decide in advance what your routine will be. Will you do three kisses and a hug? A secret handshake? Will your toddler dance you to the door? Whatever it is, practice it at home before the first day.
4. Share something special
For a while, my daughter and I would put on matching temporary tattoos before school. I told her that every time I looked at it, I would think of her and send her love, and she should do the same. It doesn't fix everything, but it helps.

5. Read about it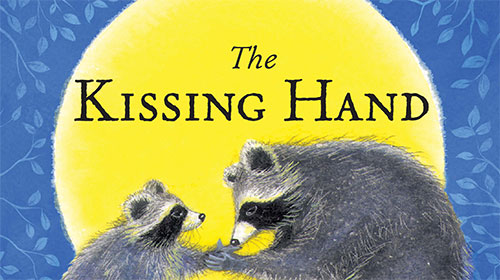 There are some great books out there that can help prepare your child for school. Here are some of our faves:
The Kissing Hand by Ruth E. Harper
Llama Llama Misses Mama by Anna Dewdney
The Pigeon HAS to Go to School! by Mo Willems (I've gotta say, my daughter repeating, "The unknown stresses me out, dude!" from this book is pretty adorable.)
Daniel Goes to School adapted by Becky Friedman
Pete the Kitty's First Day of Preschool by James Dean and Kimberly Dean

6. Give it time
Nobody wants to see their child cry - it's painful and twists our cores in knots. However, for the vast majority of children, this is a temporary phase. I've had parents contact me wanting to pull their child after two weeks because they haven't adjusted, and while I encourage families to do what's right for them, two weeks is not enough time for many children.
It's important to note that once adjusted, that doesn't mean there will be smooth sailing forever. Most children go through separation anxiety phases that will make drop-offs difficult again. Those phases are usually short-lived (the longest was a month with my daughter) and they're most definitely no fun. If you find yourself in one of these, get creative. This phase is when we started with our tattoos. If possible, leave yourself some extra time in the morning. Take a walk around the block and talk before drop off. Whatever works for you.

Lastly, it's also important that the vast majority of kids cry only for a few minutes after you leave. Many providers use apps to communicate with parents and teachers will send a pic before you've arrived back home of your toddler smiling and having fun. And there will be days at pick up when you're begging your kid to leave, so it all works out and reassures you that you've chosen the right environment.
If you have specific questions about preschool, shoot us a note at questions@paperpinecone.com.
Paper Pinecone is a thought leader in Early Childhood Education and the best way for parents and providers to connect. Parents search thousands of providers at no cost and providers always list free. Get started today.
This post may contain affiliate links