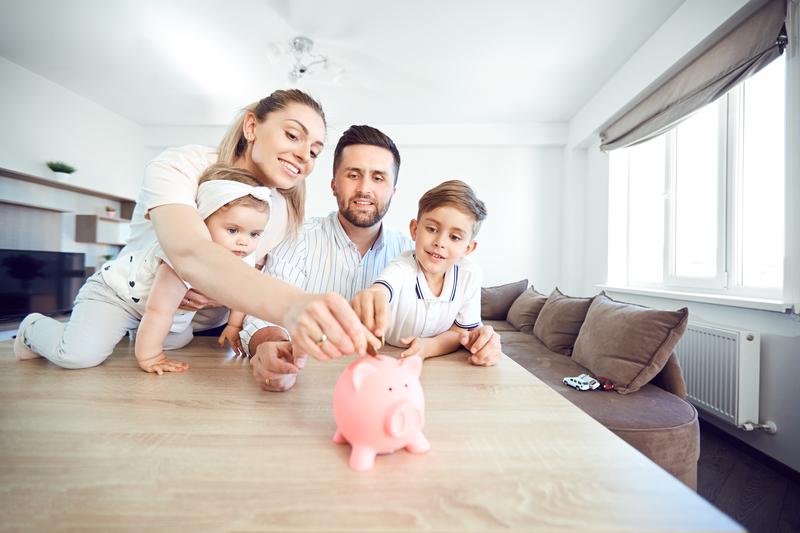 Published Date: 02/05/20
Most Americans are unprepared for a financial disaster. The average family has less than one month's worth of savings. Studies show that one in three people are just one paycheck away from being homeless. It's scary when you think of how desperate your finances can become in a matter of minutes. Are you ready for a job loss, major illness, or other financial setbacks? Here are four ways that you can ensure you're prepared for whatever life throws your way.

Storing Up Savings
It's imperative to have a savings account. The first thing that most people say is that they don't have anything left to save because it takes everything they make to live. When you start doing a monthly budget, you can see where you can cut corners. Are you paying for a subscription service you forgot about? Go through your finances and check that everything coming out of your checking account is really going where it needs to.

Reducing spending doesn't have to be the same tired advice of "stop buying coffee" you've heard again and again over the years. Find payments and items you are truly not using or benefiting from and start there. Research products before you buy so you can ensure you are getting the best deal. Find lower cost alternatives for regular purchases if you are able. Try and put away money each paycheck so you are prepared for an emergency.

Cash Advances
Cash advances are not the best way to get through a difficult time, but if used wisely, they can be helpful. If you've exhausted all efforts and need money fast, then a cash advance may be what you need. The problem that many people run into is that they get another cash advance to cover the first one, and it becomes a vicious cycle. Their fees and interest rates are often higher than even the worst credit card companies. Read the fine print and make sure you aren't putting yourself in a worse position, every state has different laws on what companies are allowed to require or do if they are not paid back in a timely manner. Make sure that you can pay back the original loan and the processing fees without making your financial situation even more precarious.

Personal Loan
One of the best ways to get extra money is by getting a personal loan from your bank. If your financial troubles haven't affected your credit score, then a loan is a great option. Personal loans can be secured with or without collateral. You must watch the finance rate on these banknotes as they can vary greatly. You don't want to take on a high-interest loan for a short-term problem. If you feel that getting help from the bank is the only way to save your situation, then make sure you read over the contract. Financing experts suggest that you don't sign loans without reading first. Many people are eager to get the money and don't realize the terms they agree too.

Title Loans
Lastly, a title loan is another quick fix for financial issues. If you have a vehicle that you have a clear title to, then you can borrow against the equity in that automobile. Remember, these are short term loans that have high-interest rates. However, they are easy to obtain if they are legal in your state, and they can help in a pinch. If you should neglect to pay the loan, the car will be repossessed by the lender and sold at an auction. So, it's important to make sure you can handle the loan's terms.
Balancing finances is tricky. There are always expenses that are way beyond your control. You can make cuts and save money on the little things that can add up to a significant sum. If you must get a loan, make sure that you are fully aware of the terms, and read your contract.
If you're looking for childcare services, Paper Pinecone can help! Just search our database to find the perfect childcare solution for you and your family.
Paper Pinecone is a thought leader in Early Childhood Education and a marketplace for parents to find the best daycare and preschool programs in their area. Parents search thousands of providers at no cost and providers always list free. Get started today.