Published Date: 10/22/20
The headlines discussing a recently released study caught the attention of many parents and childcare providers alike: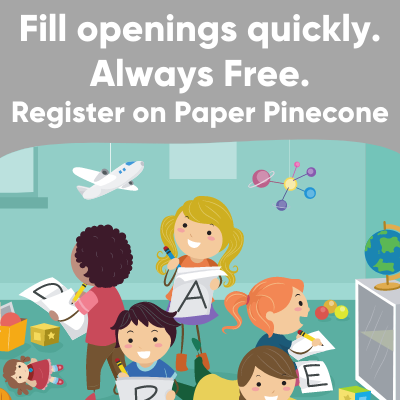 Child care programs not associated with COVID-19 spread, large study finds (Today)
Day-Care Centers Are Very Low Risk for Covid-19 Transmission, Study Says ((Wall Street Journal)
Child care centers don't drive coronavirus infections, national study shows (LA Times)
FILL OPENINGS WITHOUT SPENDING A DIME – FIND OUT HOW
This is exciting news. Many parents are fearful about sending children back to daycare and preschool because of the risk of COVID-19. And many childcare providers who closed are fearful of reopening. Or, they've remained open and have been living in fear daily, worried about their own health, the health of the families they serve, and the health of their business.
The headlines alone are somewhat misleading, as the study did not evaluate whether or not childcare centers spread COVID-19, only whether or not childcare providers were more at-risk for contracting the virus than those in other fields.
BAD REVIEW? HERE'S WHAT TO DO.
We looked beyond the headlines so we could provide insights and help parents and childcare providers make informed decisions. It's important to note that the Yale childcare research study was peer reviewed before being accepted for publication in Pediatrics, which is the peer-reviewed journal of the American Academy of Pediatrics. It's also important to note that the headlines do not tell the whole story.
Key insights and takeaways from the Yale COVID-19 in childcare research study
Below we outline the most important findings of the study and give additional context from other important research around COVID-19 and childcare. Childcare providers and parents can use this information to make decisions in their own best interest and the best interest of their families.
IMPLEMENT MIXED-AGE GROUPINGS IN PRESCHOOL WITH THESE TIPS
The purpose of the Yale COVID-19 and childcare study was to assess risk to providers NOT to assess risk to children and families
The research relied on self-reported data from 57,000 childcare providers in the United States and Puerto Rico who remained open in late May and early June

Self-reported data is not always reliable – a childcare provider who is fearful of being shut down may underreport COVID-19 cases

We have no way of evaluating the reliability of the self-reported information and do not have insight into how Yale researchers accounted for this
We have no way of knowing if any childcare providers within the study had asymptomatic cases and were never tested for COVID-19

A separate study published found that up to 42% of cases may be asymptomatic and women in the 20s, 30s, and early 40s are more likely to be asymptomatic than those in other demographics – many childcare providers are women in their 20s, 30s, and early 40s
HOW TO CREATE A TRAUMA-SENSITIVE ENVIRONMENT IN YOUR PRESCHOOL
The research concluded that working in childcare did not put the provider at heightened risk for COVID-19, however there are several caveats. Providers were not at heighten risk for contracting COVID-19 IF:

They were located in communities where the spread of COVID-19 was contained

The childcare program adhered strictly to multiple safety measures, including disinfecting frequently, increasing the frequency of handwashing, daily symptom screening, social distancing, mask-wearing, and limiting group sizes
There are racial disparities at play with this research demonstrating that Black, Latino, and Native American childcare providers were more likely to test positive for COVID-19 and be hospitalized for it – this is consistent with U.S. data from other studies
WOULD YOU ELIMINATE TOYS FROM YOUR PRESCHOOL? THIS PRESCHOOL DID.
Childcare programs in the study had higher rates of infection control measures than other businesses and were more conscientious than other businesses
Researchers noted that for childcare providers to reduce their risk of infection, they must not fall victim to "vigilance fatigue" which is a tendency to become more laxed about infection control measures as time goes on
The primary factors determining if a childcare provider contracted COVID-19 were the overall community transmission rates in the community and the provider's race
Family childcare providers were more likely to contract the virus than providers working in centers

While many family childcare providers have rigid COVID-19 protocols in place, family childcare providers are significantly less likely to wear masks while working in their own homes and less likely to require children in their care to wear masks
Dr. Walter Gilliam, the lead author of the research noted, "We don't have data on children's risk, and local levels of community spread matter a lot. But our study does offer solid evidence that, under certain conditions, it's possible to open child care programs without putting staff in harm's way."
Gilliam also said, "It doesn't appear that working in child care leads to the spread of Covid-19. It is true that many child-care providers did get sick. Many of them even went to hospitals. But it was not the contact with children in child care that seems to be the source of that infection."
In a separate study researchers looked at children in formal childcare settings in Salt Lake. They found that children not only contracted coronavirus in childcare centers, but they then passed the virus to adults who had no contact with the childcare facility. In addition, two-thirds of the asymptomatic children who tested positive for the coronavirus transmitted it to others.
As COVID-19 continues to spread across the United States and the world, childcare providers and parents must make informed decisions regarding their businesses, their health, and their families.
This study provided important insight into how childcare providers can protect themselves in areas where community transmission is low. Local community transmission rate is the biggest risk factor to contracting COVID-19.
This study provided important insight into how childcare providers can protect themselves in areas where community transmission is low. Local community transmission rate is the biggest risk factor to contracting COVID-19. The Yale research was done in conjunction with Child Care Aware.
By Crystal Teegarden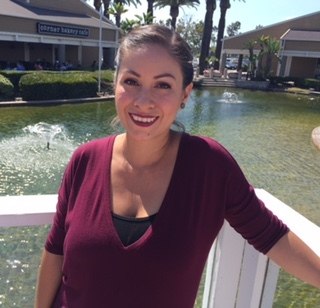 Crystal is a gentle parenting mama who loves reading, cooking, and exploring new trails with her husband and son. She is from Los Angeles but currently lives in Portland, OR where she is eating all the vegan food.
Paper Pinecone is the #1 most trusted childcare marketplace. Register your program today at no cost to connect with thousands of parents searching for the best preschool and daycare programs in their area.
This post may contain affiliate links.