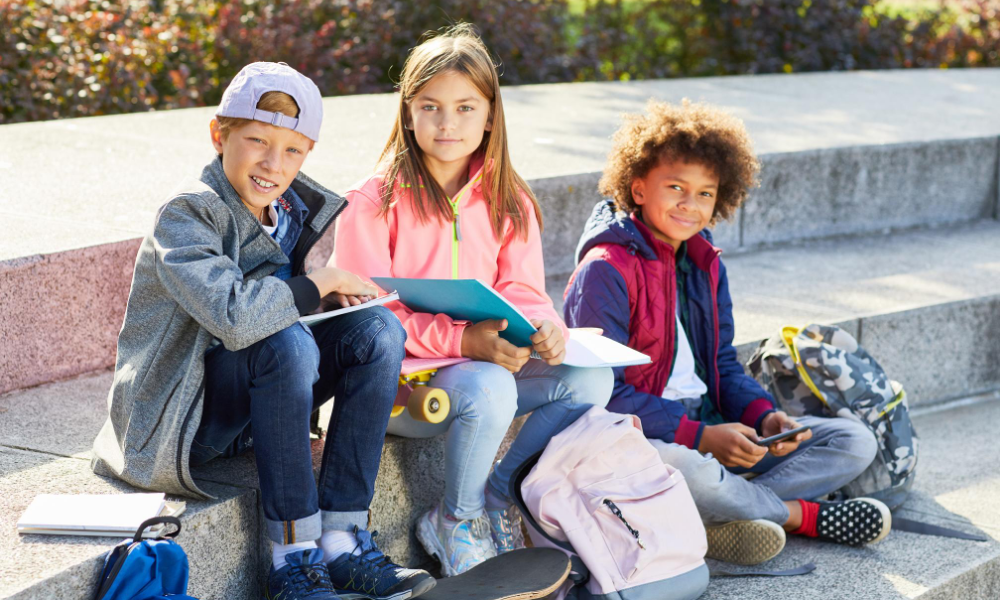 Published Date: 07/29/20
Free pod listing & search now available on Paper Pinecone. Get started.
Pandemic pods and microschools are sweeping the nation after school districts across the country announced plans to keep children out of school physically either full-time or part-time due to COVID-19. Children and parents alike struggled with distance learning during the spring semester. Teachers, understandably, were unprepared and untrained to shift their lessons online, with some, often younger tech-savvy teachers, having more success than others.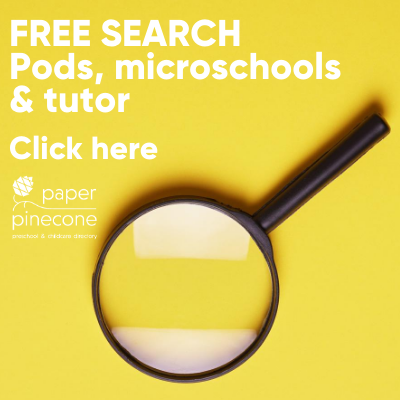 Stressed out parents suddenly had to find a way to work from home with children present or figure out care and create opportunities for young children to stay engaged. Fears of children falling behind were abound and those fears worsened with fall distance learning plans released.
While many states, cities, and school districts have announced major investments in distance learning in preparation for the fall, parents have significant concerns that their child's education won't be adequate.
Enter pandemic pods.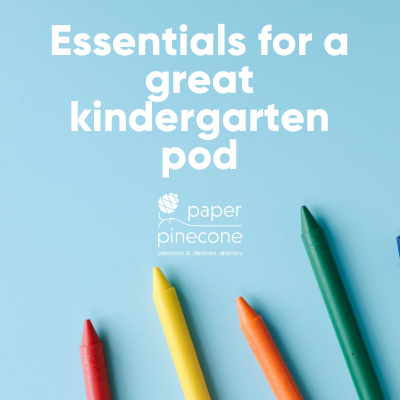 What are pandemic pods and microschools?
Pandemic pods and microschools are groups of students – usually four to six children – who are meeting on a regular basis. These are organized by parents who live relatively nearby one another and have common objectives. They generally operate entirely independently and are not affiliated with a particular school or school district.
What is their purpose?
Pandemic pods and microschools serve four primary functions:
1. Academic support: Typically, pandemic pods and microschools are set up to ensure a child is progressing academically. Tutors or parents provide instruction and support either to supplement distance learning or in place of it. It creates an opportunity for a student to experience a learning environment that resembles a typical classroom.
2. Socialization: In many areas, COVID-19 has shut down nearly all social outlets for children. Sports and activities have come to a grinding halt. Playgrounds have closed. Playdates canceled. Children, especially only children, are suffering the effects of not having peers to engage with. This can stunt their social emotional development and have a lasting impact. The use of microschools may help ease the frustration kids experience during their distance learning classes. It provides an opportunity for them to connect with other children and feel less isolated. Parents who want to weigh the advantages of participating in a pandemic pod may check out different homeschooling curriculums. For example, various online sources like FAQ Dogs may provide valuable insight into picking the right lesson plan for a child.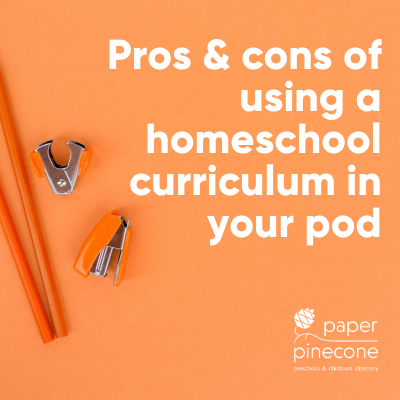 3. Childcare: Parents who are working from home have had to overcome the challenge of entertaining young children while trying to get their work done. Others who can't work from home have had to string together childcare, which is already scarce, and is especially so for school-age children who are too young to be left home alone but too old for childcare centers. Pandemic pods and microschools may help parents manage their children's daily activities while still attending to their work responsibilities.
4. Parental relief: All parents need a break sometimes and the COVID-19 pandemic has overwhelmed parents who have had to accomplish the impossible task of working full-time while parenting full-time. Even for parents who don't work outside of the home or are temporarily out of work, minding children, particularly young children who don't have playmates or don't play much independently yet, is a humongous task. This can lead to excessive stress, frustration and short tempers, compromised mental states, physical health problems, and in the worst cases, child abuse.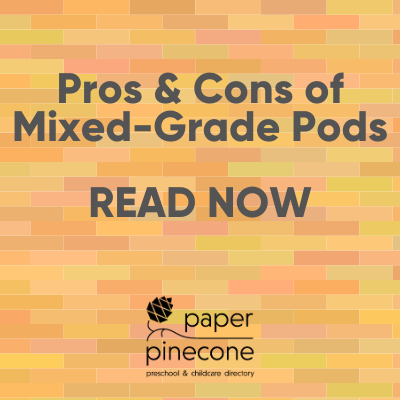 How are pandemic pods and microschools structured?
Pandemic pods and microschools are structured based on the needs of the families involved so all elements are variable. Often a tutor is hired to oversee the children's learning, however a parent will still be present during the sessions.
Ages of students: Some pandemic pods and microschools include students in multiple grades whereas others only have children from one grade. The majority are being established for school-age children grades K-5 who are too young to work well in a distance learning environment.

Frequency:

Generally, pandemic pods will meet between three and five times per week. The schedule is usually set, depending on the availability and preferences of the children who'll attend the sessions.
SEARCH PODS, TUTORS, & MICROSCHOOLS FREE
Structure:

Within some pandemic pods and microschools, children will be participating in their distance learning together. In others, a tutor will work with children after distance learning is complete. These function as additional educational support for students who may be struggling with their current school setup. Additionally, having a tutor present during sessions may ease a child's struggle to keep up with lessons online alone. In a handful, the pods will exist solely for social purposes, and this is especially true for preschool-age children whose parents do not feel comfortable sending using a childcare center or family childcare during the COVID-19 pandemic.

Hours:

Pandemic pods and microschools will take place during whatever hours works best for the families involved. They will range from a few hours to full-day situations. Shorter class hours may be more suitable for younger students as they may feel overwhelmed with a full-day engagement.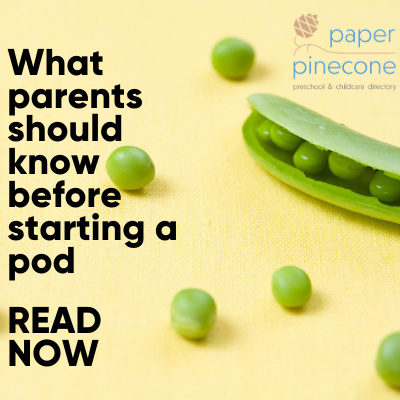 Curriculum:

In some microschools, families will keep their children enrolled in their regular school and utilize the provided curriculum and in other cases families will use a homeschool curriculum. There are many available for purchase online and in some cases, free homeschool charters exist.

Location:

Most often, pods and microschools are taking place in the homes and backyards of the participants. Frequently, several families will rotate who hosts the pod on a weekly basis. Pandemic pods are also occurring in public spaces, like local parks. The participating families and tutors can decide where to conduct the class sessions as long as their children's safety and health won't be compromised. In some cases, small group gatherings are held in less crowded locations to prevent anyone from getting sick.

Cost:

The cost of a pandemic pod or microschool is entirely determined by the cost of facilitating it. Tutors can range from $10 per hour per child in some areas to over $100 per hour per child for credentialed teachers. Some tutors will provide a group rate so the cost per child decreases. Within some pods, parents are acting as the facilitators and there are no costs involved.
What's the difference between a pandmic pod and a microschool?
While pandemic pods are new and are being created specifically in response to COVID-19 school plans, microschools have existed for years. Microschools exist as reinventions of the one-room schoolhouse. They're generally larger groups of up to 15 children in mixed-grades. Typically they're independent schools that don't operate using a public school curriculum and are seen as a replacement to traditional school rather than a supplement.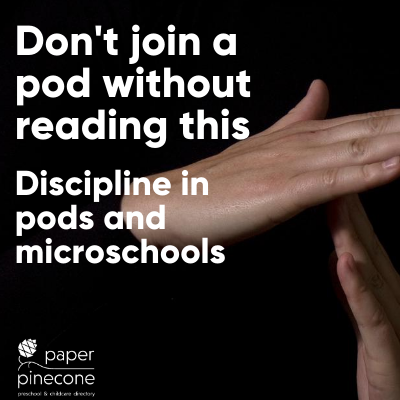 Since pandemic pods and microschools are organized and operated independently of one another and of a school district, there isn't any standard they adhere to. Parents seeking to provide academic support and social opportunities for their children, and/or who need childcare or child-free time are establishing them as an alternative to children attending in-person learning in schools. For millions of people across the globe, COVID-19 has upended life and produced a need for creative solutions to problems that didn't previously exist. Pandemic pods and microschools are filling educational, social, emotional, and childcare gaps for parents left with few options.
Paper Pinecone is the #1 most trusted childcare directory giving parents access to the best preschools and best daycares near you. Parents always search free and childcare providers always list free. Send inquiries about the best daycares and preschools to questions@paperpinecone.com.