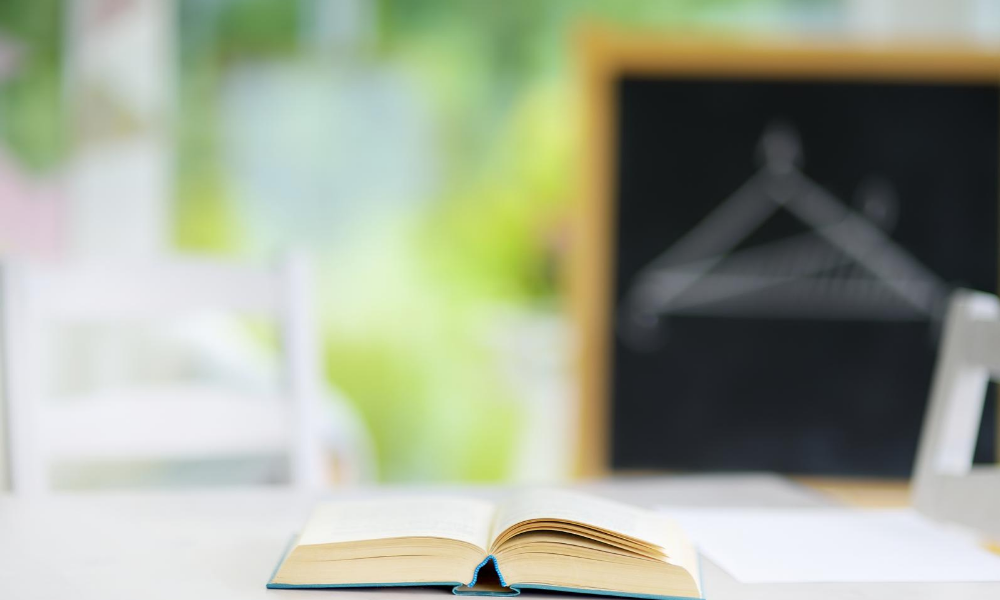 Published Date: 07/30/20
Free pod listing & search now available on Paper Pinecone. Get started.
Due to COVID-19, many states and districts have announced that children will either not be returning to in-person learning when schools return to session in a few weeks or they will be utilizing a hybrid model where children engage in part-time distance learning some days and are present in school other days.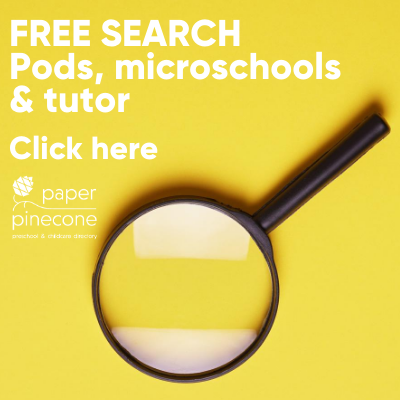 In response to this, pandemic pods and microschools are forming across the country. Pandemic pods and microschools are small groups of children, usually four to six, meeting on a regular basis. These pods often serve to either supplement or replace distance learning and are usually designed with the hopes that children do not fall behind academically.
POST & SEARCH PODS, MICROSCHOOLS, & TUTORS FREE
If you establish a pandemic pod or microschool, there are many factors to take into consideration regarding the structure. One major consideration is whether you should keep your child enrolled in their current school or withdraw your and use a homeschool curriculum.
POSITIVE DISCIPLINE WORKS BETTER THAN PUNISHMENTS - READ NOW
There are several pros and cons to homeschooling under normal, non-COVID-19 circumstances. However, within a pandemic pod or microschool, there are unique pros and cons that fall outside of the typical considerations.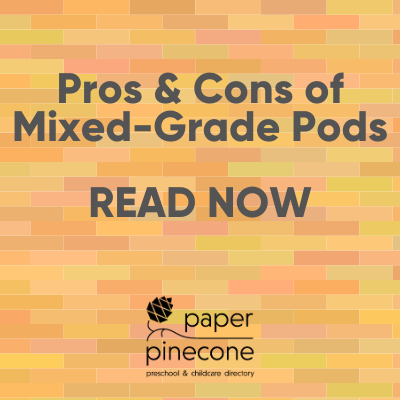 Pros of using a homeschool curriculum within a pandemic pod or microschool
No distance learning
For most families, distance learning in the spring of 2020 was incredibly difficult. In fairness, it was more of crisis learning than distance learning, as teachers hadn't been trained on how to translate their lessons plans to an online format and were given no time to do so. And like so many families, teachers were suddenly faced doing their job effectively with their own children present. School districts national have made significant investments in improved distance learning for the fall, but for the youngest learners, neurodiverse students, students with disabilities, and for those who are at an economic disadvantage, distance learning provides additional hurdles which are not solved by training teachers on distance learning. Until children return to class, we won't know if distance learning will be more streamlined, cohesive, and effective than it has been.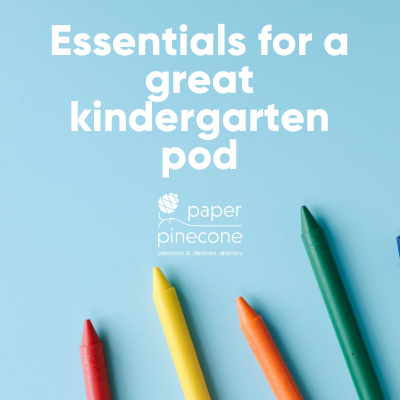 Time flexibility
We know that in many states, there is a requirement for live distance learning, and in some cases, those live sessions will take place daily. For children in earlier grades, often a parent must be present for these sessions to ensure their child is staying engaged. For many families, scheduling that time can be difficult or impossible. Removing live distance learning allows to you to create a schedule that works for your family and the other families in your pandemic pod or microschool. In addition, while some states have set minimums for daily academic engagement through a combination of live online sessions, pre-recorded online sessions, and self-directed work, when you utilize a homeschool curriculum, you determine how much time is spent daily.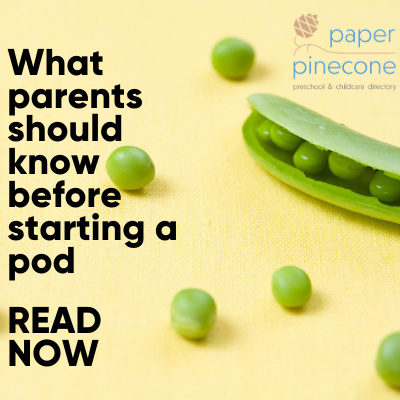 Your pod tutor or parent facilitator can teach the way children learn best
One of the biggest benefits of homeschooling is taking a hands-on approach to your child's education. Rather than relying on classroom lectures, project-based learning is employed, which improves retention. Children are better engaged in projects than lectures and projects can have real world applications. Within a pandemic pod or microschool, a tutor or parent educator has the opportunity to tailor these projects to the interests and levels of the students.
HOW TO FOSTER INDEPENDENT PLAY - READ NOW
Cons of using a homeschool curriculum within a pandemic pod or microschool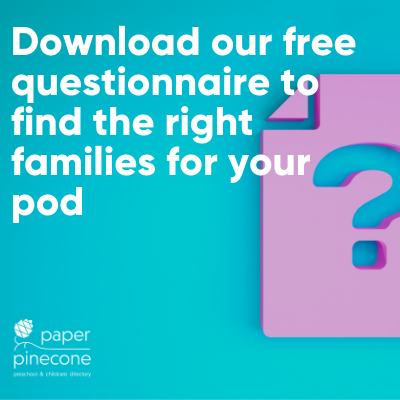 It may hurt children who are low-income, at-risk, neurodiverse, and who have disabilities
Public schools in the United States are funded based on enrollment and attendance. If you withdraw your child from school and opt to use a homeschool curriculum in your pandemic pod or microschool, you are withdrawing funding from public education, which ultimately can hurt the most students who are in need of the most resources. Critics of homeschooling also say it removes additional funding from public education because families without children in public school are often less likely to vote for additional taxes to support public education.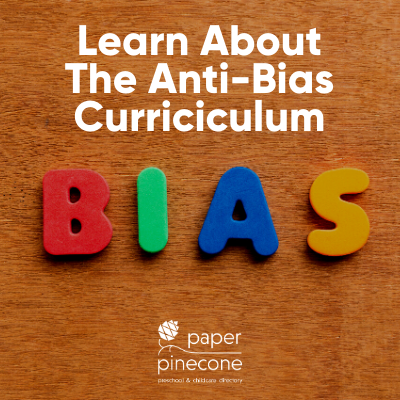 Cost factors
There are two cost factors when considering a homeschool curriculum in your pandemic pod or microschool. First is the cost of purchasing the actual curriculum and materials involved. It is estimated that on average, the cost of homeschooling is $700-$1800 per child per year. Beyond the cost of curriculum and materials, the cost of hiring a tutor who is well-versed in teaching a homeschool curriculum can be significantly higher than a standard tutor who is simply providing academic support. Some of those costs can be offset, for example, if you utilize several parents within your group to execute the homeschool curriculum instead of hiring outside resources.
WALDORF EDUCATION FOR PRESCHOOL & BEYOND - READ NOW
Children may exhibit poor behavior with a parent teaching
Within a pandemic pod or microschool, if a parent is teaching their own child, they are more likely to see that child disengage or act out. Dr. Crystal Lee, PsyD told Readers' Digest, "Kids push boundaries have meltdowns, and are so much worse around their parents because they feel safe and secure with their parents." This can be disruptive to the other students within the pod and cause lessons to be missed.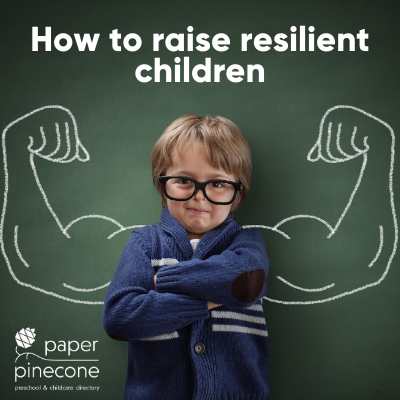 It can be time consuming
For someone new to homeschooling, it can be incredibly time consuming in the beginning. Materials need to be reviewed and lessons need to be planned in advance. If a parent is acting as a pandemic pod or microschool educator and using a homeschool curriculum, they need to consider the time investment required to make it successful.
WHAT ARE EMPATHY BLOCKERS? - READ NOW
It can be hard for children to transition back to traditional school
While it may feel like it's already lasted forever, COVID-19 is a temporary situation. At some point in the future children will return to in-person school. If you're utilizing a homeschool curriculum in your pandemic pod or microschool, you may find your children have a hard time transitioning back to traditional school once it's permitted. They may lack the attention span needed to listen to lectures after several months of hands-on learning. You also may find that they're academically at a different level than their classmates, making a return to their classroom boring and frustrating and bored in school can lead to behavioral problems.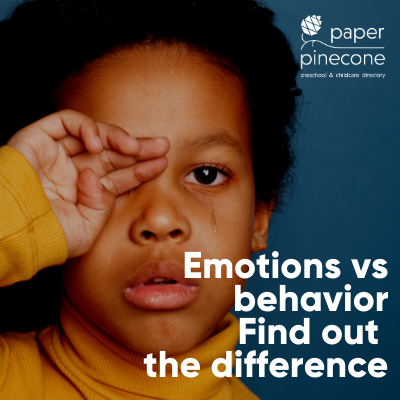 Your child may lose their place in school
In addition to traditional public school, many children are enrolled in magnets, charters, and other alternatives to the school they are zoned for. Children typically get into these schools via lottery systems or testing in, if, for example, a school is for gifted students or is a performing arts school. In addition, in many areas you are not guaranteed enrollment in the school you are zoned, only enrollment in a public school within your district. If you decide to withdraw your child from public school and use a homeschool curriculum within your pandemic pod or microschool, you run the risk of losing your spot in your school permanently.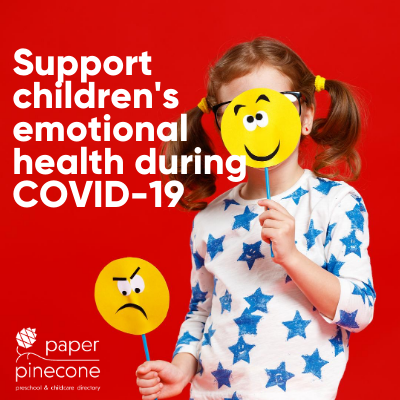 The bottom line
Using a homeschool curriculum in your pandemic pod or microschool has both advantages and disadvantages to consider. There is no federal standard that exists for homeschooling in the United States and you should follow all local laws in your state if that's the route you decide to take. Speak with the other families you are considering podding with before making a decision and determine what's best for your pod and your family. Search pods, microschools, & tutors free on Paper Pinecone.
Paper Pinecone is the leading childcare resource giving you access to the best preschools, daycares, before/after school programs, pods and tutors. Parents always search free and childcare providers always list free. Send inquiries about daycare, preschool, pandemic pods, and microschools to questions@paperpinecone.com.