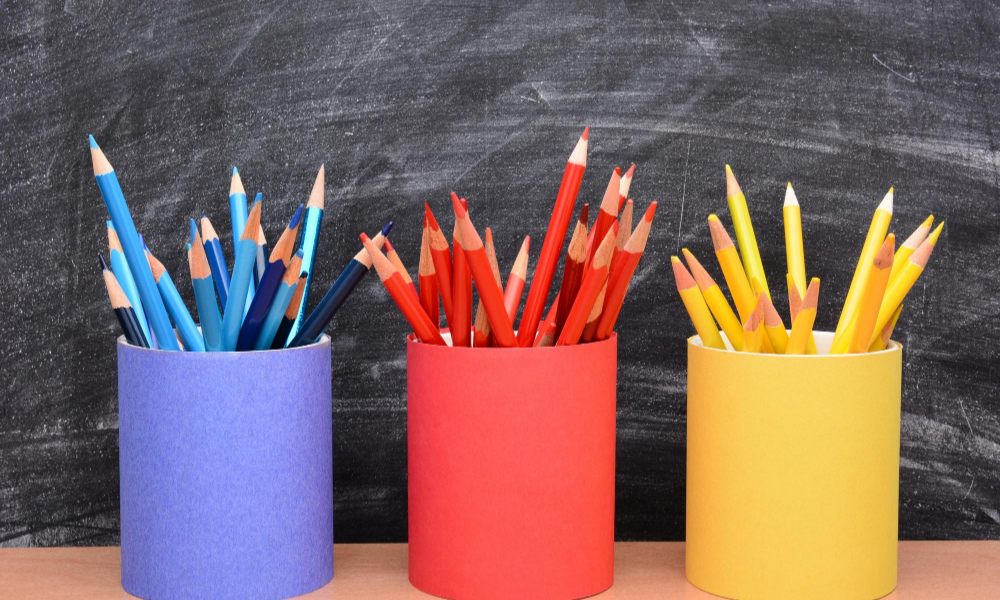 Published Date: 07/27/20
Free pod listing & search now available on Paper Pinecone. Get started.
Even before the COVID-19 pandemic took children from their regular school atmosphere to full- or part-time distance learning, parents everywhere were stressed out about kindergarten.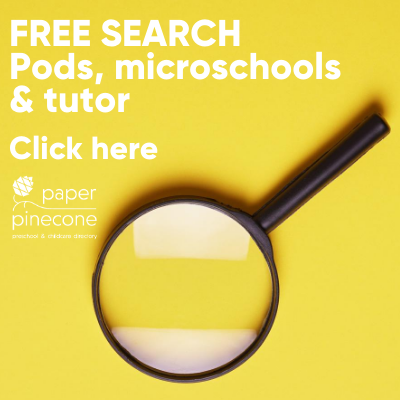 Kindergarten readiness is a hot topic as kindergartens have become increasingly academic over the last several decades. When we look at how kindergarten has changed between 1998 and 2010 we see that teacher expectations have changed.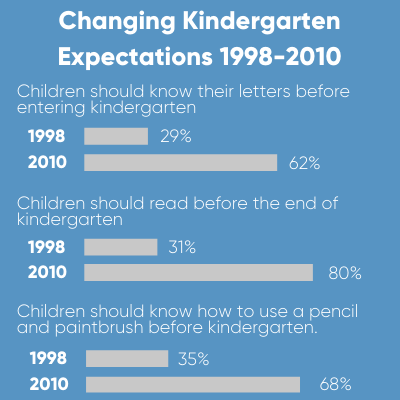 It comes as no surprise that younger children – especially kindergarteners – will likely struggle with distance learning whether or not it's live or pre-recorded. Play should be the most important learning tool in kindergarten and it's not facilitated well online.
SEARCH PODS, MICROSCHOOLS & TUTORS FREE ON PAPER PINECONE
As parents set up learning pods and microschools, your kindergarten pod should focus on play-based learning and create ample opportunities for that to occur. While yes, academics have become more stringent, that doesn't mean that those academics should be taught solely through worksheets.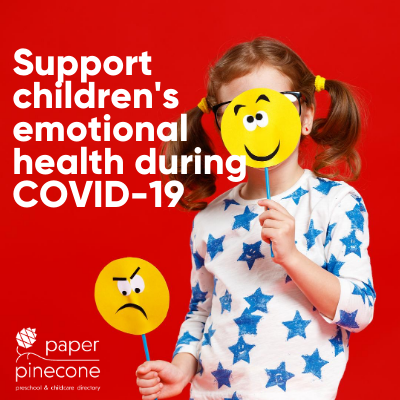 Play-based learning takes on many shapes and forms and often occurs without parents realizing it. However, in a kindergarten pod or microschool a tutor or parent facilitator must also know how to promote it. They must know how to look for opportunities – and they don't have to look far – to reinforce skills like math and literacy. Read our tips on play-based learning at home here.
POD & TUTOR SEARCH - COMING SOON - PRE-REGISTER NOW
In additional to play-based academics, there are three other main features of any great kindergarten pod – social emotional learning (sign up to get notified of Paper Pinecone's social emotional curriculum launch), so-called soft skills, like problem solving and critical thinking, and the arts.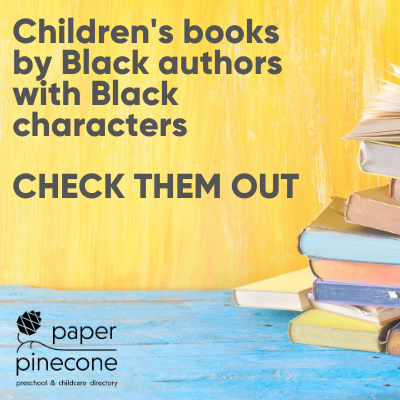 Social emotional learning is a key component of kindergarten. Naturally, by forming a pod or microschool and having social interaction, your child will experience some of that. Ensure your tutor or parent facilitator is someone well-versed in social emotional learning, including the five core competencies. These are self-awareness, self-management, social awareness, relationship skills, and responsible decision making. In a kindergarten pod, positive discipline should also be practiced and your tutor should have the ability to recognize emotions versus behavior.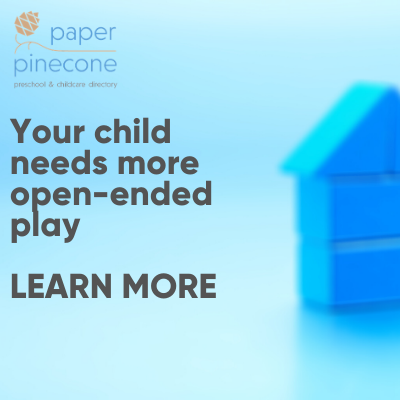 In conjunction with academic and social emotional learning, teaching soft skills in your pod or microschool will set children up for success in school and beyond. Children aren't born with critical thinking and problem-solving skills – they have to be taught purposefully and thoughtfully. One tool a great kindergarten pod tutor or parent facilitator will utilize is open-ended questions. Open-ended questions are questions without a yes or no answer like, "Tell me what you think is going to happen." These questions require children to think through think through why things occur and build critical thinking skills. And it's never been more important to build these skills, as they've quickly disappeared in the age of, "I saw it on the Internet so it must be true."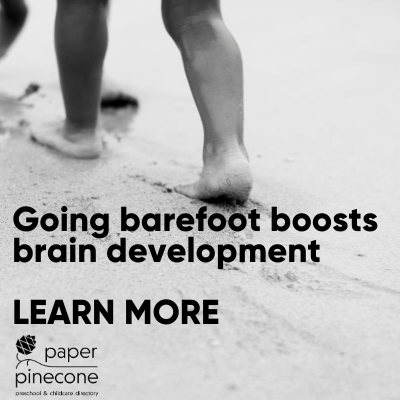 Art has an enormous impact on a child's development. It develops creativity, improves fine and gross motor skills, and helps with attention span and cognition. If you're following your school's curriculum in your kindergarten pod or microschool, the teacher may assign some art projects. However, art should not be limited to art projects. Incorporate other forms of art into your kindergarten pod or microschool, like music, dance, and theater. Imagine the learning that would occur if five kindergarteners were tasked with writing and producing a short puppet show or play! It would involve literacy, storyboarding, cooperation, creativity, fine motor skills, gross motor skills, memorization, and more!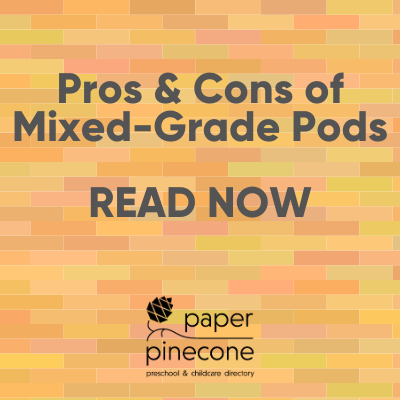 In addition to ensuring there are academics, social emotional teachings, soft skills, and the arts, when setting up your kindergarten pod or microschool consider if you want to specifically seek out children for your pod or microschool who are at similar academic and social levels. Both are valid approaches with pros and cons and your decision should stem from what your expectations are for the duration of the pod. 
COVID-19's impact will be felt for generations on a number of levels. More than ever, children need support, but that support shouldn't just focus on academics. There's far more learning that occurs in school than parents often realize and your kindergarten pod or microschool should take into account all aspects of a child's education to ensure their success. Search pods, microschools and tutors free now.
Paper Pinecone is the leading childcare resource giving you access to the best preschools, daycares, before/after school programs, pods and tutors. Parents always search free and childcare providers always list free. Send inquiries about daycare, preschool, pandemic pods, and microschools to questions@paperpinecone.com.