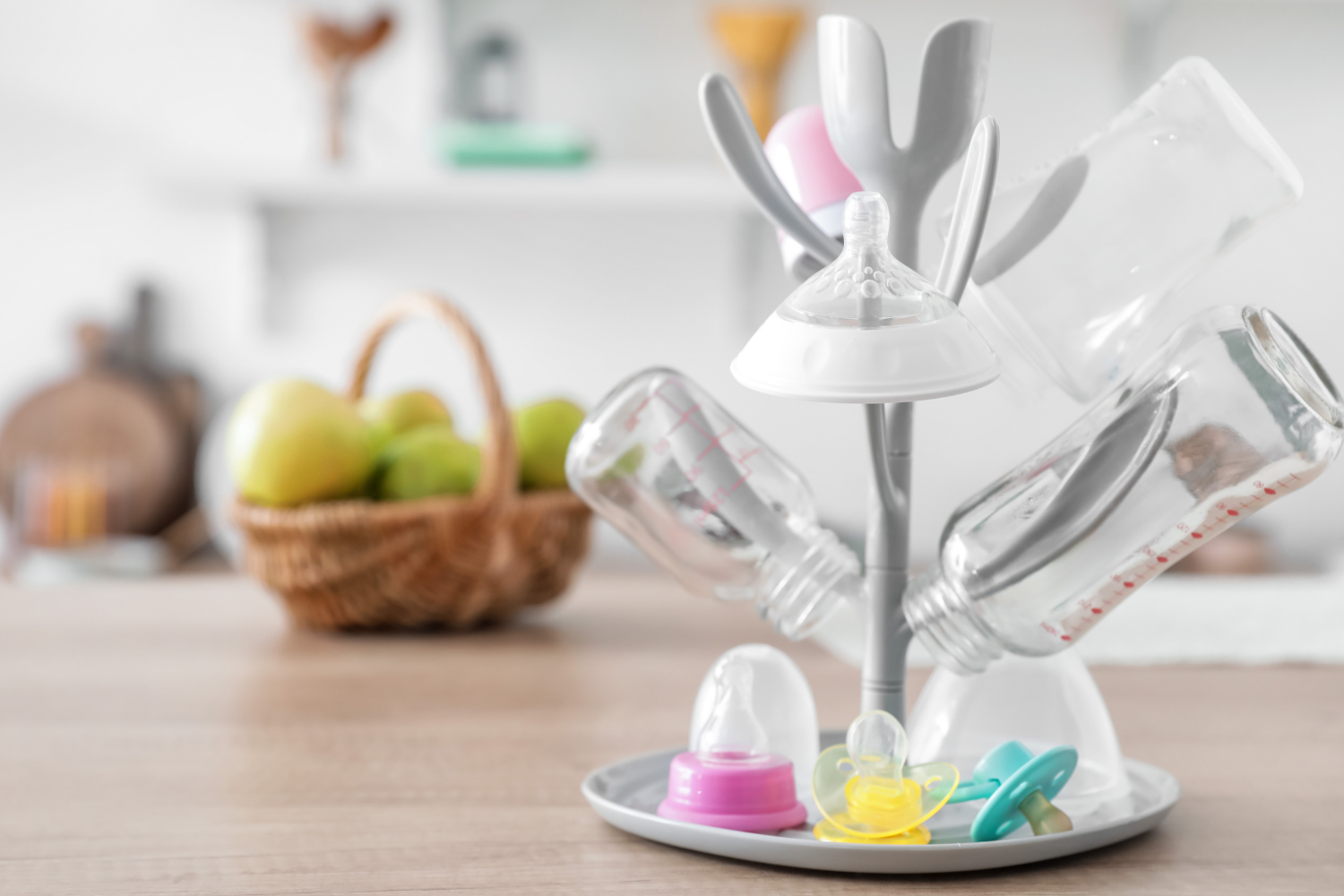 Published Date: 10/03/23
For every parent, the first few years of your little one's life can be stressful. As your little bundle of joy grows, so does the pile of baby gear that comes along with them; bottles and pacifiers seem to multiply overnight!
Cleaning and drying baby bottles can get rather cumbersome and time-consuming. It can even be ineffective, leading to bacteria build-up. That's where baby bottle racks can make your life easier!
We know every kitchen is unique, just like your parenting journey, so we set out to discover the top three baby bottle racks. Our research led us to the absolute best in the market – racks that will have your bottles air-drying faster, fit your kitchen's style, and make the most of your precious counter space.
Having a baby can be tough — finding a good bottle drying rack— not so much. Three of the best bottle drying racks are listed below. We've covered everything from functionality to durability to ensure you find the best product that suits your needs and budget.
Top 3 Best Baby Bottle Drying Racks
The last thing you want to consider after a long day is how to clean up all the bottles, teats, and other accessories your baby uses. Here are our top picks: 
1. OXO Tot Bottle and Accessory Drying Rack

You should definitely add the OXO Tot Bottle and Accessory Drying rack to your baby's cleaning supplies. It is simple to use, reliable, and suitable for various bottles and nipples. It dries things quickly and provides a spot to keep the bottle brush so you won't have to search for it when you need to wash your bottles again.
Features of bottle drying rack:
Two readily interlocking sections make up this drying rack. Remove the top piece from the bottom piece when you're ready to store it, then keep it in a cupboard or closet until you need it again, maximizing kitchen space.

The OXO Tot Bottle and Accessory Drying rack is constructed from a sturdy plastic that will endure long while remaining lightweight enough. It's perfect for any home with limited space because it can be stored easily without taking up too much room!

This product can hold up to eight bottles at once, making cleaning multiple bottles quick and easy while still giving them plenty of room so they do not touch each other while drying on this drying rack!
Specifications:
Dimensions: 14.8 Inches (H) x 10.5 Inches (W) x 6.9 Inches (D)

Weight: 1.5 Pounds

Material: Plastic

Color: White & Grey

Brand: OXO

Care & Cleaning: Dishwasher-Safe
We love it because:
They're well-made, easy to use, and functional.

It's made of soft and flexible silicone to get the bottles in and out easily but strong enough to hold up to the weight of multiple bottles. The bottom has grippers to prevent it from slipping on countertops or tables.

It's dishwasher safe (top rack), so clean-up is simple!
"OXO Tot baby bottle drying rack holds eight bottles and nipples above the base so they can dry quickly. The bottom rack has raised ribs to keep accessories above the drained water. The cup can be placed in multiple positions."
"Experts recommend this drying rack because it won the Reader's Choice Award 2021."
Buy from Target
Buy from Amazon
Buy from Home Depot
Buy from Bloomingdale's 
2. Munchkin Deluxe Bottle Drying Rack

The Munchkin Deluxe Bottle Drying Rack is a simple and efficient baby bottle drying rack. This is an excellent choice if you want a practical way to dry your baby's bottles and accessories.
Features:
The rack has two tiers to place your bottles efficiently and spaced out. The bottom tier is large enough to place several baby bottles, while the upper tier suits smaller items such as teats, cups, pump parts, and accessories.

This rack is spacious. It comes with an integrated drip tray. The drip tray catches all the water from your bottles and teats so they don't leave a mess.

The rack has three different height settings, which can be used for any size of baby bottle or teat in your cupboard.

The Munchkin Deluxe Bottle Drying Rack can be cleaned easily since it has no removable parts. It is made of plastic with anti-slip silicone feet.

The rack folds flat when unused and can be stored easily in a drawer or cupboard. 

It can hold up to eight baby bottles. The stand is BPA-free plastic and dishwasher-safe. 
Specifications:
Dimensions: 28.9cm(H)x5.9cm(W)x24.5cm(D)

Weight: 0.32kg

Material: Plastic

Colour: White

Brand: Munchkin

Cleaning instructions: Top-Rack Dishwasher-friendly
We love it because:
It has a removable tray that can be used for holding bottles or cups when not in use

It has silicone feet to prevent slipping on any surface

The rack has two tiers which allow you to dry multiple items at once

The stand has an adjustable height so that it can fit over most sinks
Expert Recommendation:
"It's sturdy enough for regular everyday use, and folds flat for easy storage. The four arms have suction cups on the base that help keep them secure in place. The rack also comes with a rubber mat that fits into the bottom of each arm to protect your countertop from scratches."
Buy from Amazon
Buy from Walmart 
3. Boon Lawn Countertop Drying Rack

The Boon Lawn Countertop Drying Rack is the perfect size for baby bottles and cups. Its unique design makes it simple to keep clean and use. The racks can be dismantled from the base for easy storage, and the top rack can also be used as a drying mat.
Features:
This countertop drying rack is made of silicone and is BPA-free, so you can be sure it is safe to use with your baby's bottles and cups.

There are two sizes: small (for 8-ounce baby bottles) or large (for 9-ounce baby bottles). Both sizes come in green and white to match your kitchen appliances or decor!

The Boon Lawn Countertop Drying Rack has built-in drainage holes at the bottom so that water won't pool up on the bottom rack.

If you have limited space in your kitchen but need somewhere to dry your baby's bottles and cups, this might be what you're looking for! 
Specifications: 
Dimensions (Overall): 2.5 Inches (H) x 13.5 Inches (W) x 11.0 Inches (D)

Weight: 1.8 Pounds

Material: Polypropylene

Brand: Boon Lawn

Care & Cleaning: Hand Wash
We love it because:
The Boon Lawn Countertop Drying Rack comprises durable materials resistant to mold and mildew, so you don't have to worry about cleaning it regularly.

It's the perfect solution for drying bottles, bowls, cups, and almost any other baby accessory.

This drying rack is great for when you're in a hurry (or tired) because it folds up for easy storage.

The Boon Lawn Countertop Drying Rack is made of silicone and is collapsible to just half its size. It's also 100% dishwasher safe, making cleaning a breeze.
Expert Recommendation:
"It is an awesome drying rack that can be used for baby bottles and so much more. My wife and I have four kids; two are newborn twins, so we often use this thing. But it is so good that even when the kids are grown, we will probably still use it as a drying rack for our plastic bottles and utensils."
Buy from Target
Buy from Amazon
Buy from Walmart
Factors for Choosing a Baby Bottle Drying Rack

There are several factors to consider when choosing a baby bottle drying rack. Some may be more important than others to you and your family, but here are some of the key considerations:
Number of bottles or Holding capacity
How many bottles does it hold? Make sure it will hold enough bottles for your needs. If you have more than one child or plan to have more children, consider buying an expandable rack so you don't have to buy another later.
Ease of maintenance
Is it easy to clean? It goes without saying that if your bottles aren't cleaned properly, they can become contaminated with bacteria. Ensure that any drying rack you choose is simple to maintain before and after use (and while in use).
Many come with removable trays that can be placed in the dishwasher after each use or wiped down with hot soapy water and rinsed well before storing again in their designated place in your kitchen cabinet or pantry closet.
Space
How much space is available in your kitchen cabinets? Using a large drying rack might be impossible if you live in a small apartment or condo. A smaller one will work better for you.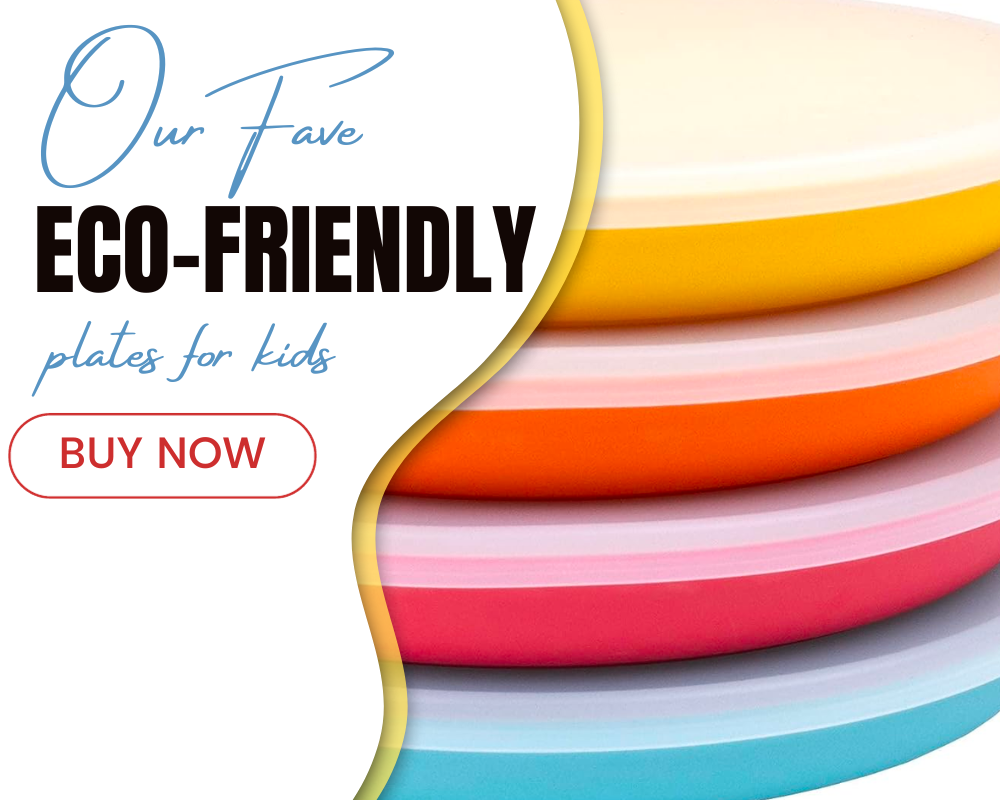 Size and shape
Some baby bottles come with their racks, but this is not always the case. You may need to buy one separately if yours doesn't have one already attached. Make sure your drying rack will fit all your bottles before purchasing.
Material
Most racks are made of plastic or metal. Plastic is easy to clean, but some parents complain it doesn't dry well because it retains moisture. Metal racks are more expensive, dry faster than plastic ones, and are scratch-proof and durable.
Design
Racks with slats are easier to clean because you can easily slide the bottles between the spaces without effort. Racks with holes or slots will also do the same job, but they may not be as convenient as slat racks. There's no way for you to grab a bottle from inside without opening the whole thing first and then closing it again afterward – which means more time spent cleaning and less time spent doing other things!
Wrapping Up

After reading this article, we hope you have a clear idea of the best baby bottle-drying rack for you and your family. Whether it's a stationary rack that you need to wash up at the end of the day or something you can pop in the dishwasher, there's bound to be one suitable for your needs.
Commonly Asked Questions About Baby Bottle Drying Racks
What is a drying rack for baby bottles?
Drying racks for baby bottles are designed to air-dry a wide range of baby essentials, including bottles, nipples, pacifiers, sippy cups, etc. With a bottom tray designed to catch excess water used during the drying process, it keeps your kitchen clean and tidy. This indispensable equipment ensures your baby's items are hygienically dry and readily available.
How much time does it take for the bottles to dry?
It depends on the rack you choose and the number of bottles you place on it. Due to their design and the materials utilized, some racks will dry faster than others. However, air drying takes a few hours on a large capacity on average.
How can I clean and maintain my baby bottle drying rack?
Many bottle drying racks can be cleaned on the top rack of a dishwasher. However, washing by hand using warm soapy water is also efficient. 
Are there any tips you can give me for keeping my baby's bottles safe?
It's crucial to keep in mind that breast pump parts and different bottle types call for various drying procedures. Glass or stainless steel bottles can be left outside after cleaning; silicone nipples (used with breast pumps) should be dried off right away to prevent sticking together; and plastic nipples can also be left outside but should never be stored in direct sunlight because they can turn discolored over time.
Additionally, before making any adjustments to your routine, ask your pediatrician or lactation consultant if you have any concerns about properly maintaining your baby's feeding supplies.
What advantages do baby bottle drying racks offer?
The advantages of a baby bottle drying rack for families are numerous. First, you may stack and arrange as many bottles as you need, saving space in your kitchen or laundry room. To clean it, simply use a moist cloth to wipe it down. Finally, it aids in keeping your bottles free of mold and mildew.