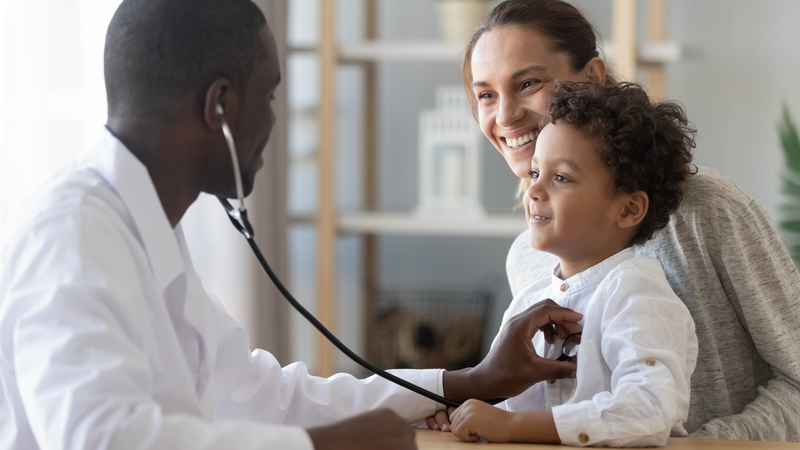 Published Date: 01/15/21
How to Tell If You've Found a Good Pediatrician
As a parent, there are a lot of things you have to keep track of and manage. From choosing a daycare to making sure your kids are happy and healthy, there's a lot on your plate. Finding a good pediatrician is just one of those things you need to take care of to help protect your child's health. But how can you tell if you've found a good one?
LOOKING FOR THE BEST DAYCARE NEAR YOU? START YOUR SEARCH HERE
Office Cleanliness
The overall look and feel of a healthcare office has the potential to be very telling. People are more conscious now than ever before about the cleanliness of the places they find themselves in. If a healthcare office is visibly clean, it's easy to think about it being clean on a more microscopic level as well. An orderly office suggests a sense of structure and organization that is likely to be extended to patient records and the experiences you have with providers. A clean office enhances the patient experience, so if you want to have a good one, start by looking at how clean the office is.
YOU'LL ALSO LOVE: WHY YOUR BABY CRIES EVERY TIME YOU PUT THEM DOWN
Patient Interactions
One of the best ways to tell if you've found a good pediatrician is for both you and your child to meet and interact with them. How they treat you and your child, and if they really listen, is a good way to tell if they are a good fit. A good pediatrician should be compassionate and help your child feel comfortable in what can sometimes be a scary setting for them. They should pay attention to both of you during appointments and explain things to your child in ways that they can understand.
MUST READ: THE HISTORY OF SLEEP TRAINING
Look at Their Qualifications
While trying to decide if you've found a good pediatrician or not, take a look at the qualifications they have. Becoming a pediatrician means going through a rigorous education process, participating in a residency, and getting a license to practice. Take a look at where they went to school and make sure their license and certification is up to date. You can likely find relevant information on their bio on the clinic's website.
DON'T MISS: BABIES CAN'T SELF-SOOTHE – FIND OUT WHY
Finding a good pediatrician has the potential to make a difference for the better in your child's life. Look at the overall cleanliness of the office, analyze the interactions you and your child have with the doctor, and research their qualifications. This will help you determine if the pediatrician you've chosen is going to be a good fit for you both.
If you are looking for a good childcare facility, check out our directory!
Paper Pinecone is the #1 most trusted childcare directory giving parents access to the best preschools and best daycares near you. Parents always search free and childcare providers always list free. Send inquiries about the best daycares and preschools to questions@paperpinecone.com.