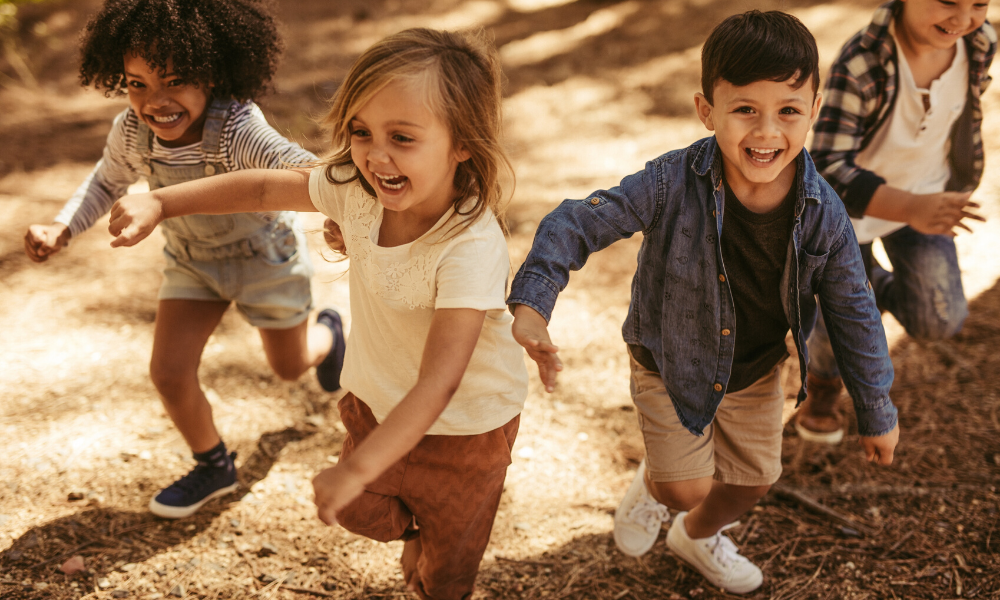 Published Date: 03/23/22
If you only have a minute...
Anti-bias education is based on the basic principle that every child deserves a safe and supported environment where they can blossom and reach their fullest potential.
The anti-bias approach to learning teaches children to understand, recognize, and embrace differences among people while simultaneously appreciating similarities.
It incorporates diverse perspectives and strives to create a safe and inclusive community that supports all children, thus, eliminating barriers and preventing bullying.
The four core goals of anti-bias education are: 1) Identity 2) Diversity 3) Justice and 4) Activism.
Children learn to be proud of who they are without feeling superior to others while embracing human diversity (differences in socioeconomic class, race, religion, language, culture, neurodiversity, learning abilities, body type, physical abilities, gender identity, sexual orientation).
In this article:
Why is anti-bias education for young children important?
What are the goals of anti-bias education?
What is an anti-bias curriculum?
How can anti-bias education make the world a better place? 
What are the benefits of anti-bias education for young children?
How can anti-bias education prevent bullying? 
Should we teach children to be 'colorblind'?
How do you implement anti-bias learning at home?
How do you teach the anti-bias philosophy in preschool?
How can I find a preschool that utilizes an anti-bias educational program?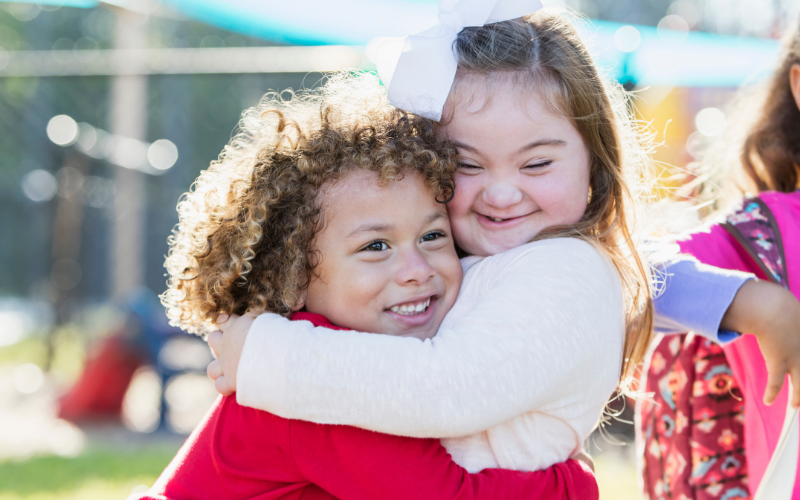 What is anti-bias education?
The big vision of anti-bias philosophy is to ensure that all children have access to a safe, respectful, and inclusive education where they can flourish, reach their fullest potential, and become successful and contributing members of society.
Anti-bias education for young children teaches little learners to develop positive social identities while respecting others from diverse backgrounds and empowers them to develop a sense of fairness and justice so they will be able to confidently stand up against unfair treatment and the hurt bias causes.
Children come to respect the many differences people have when it comes to socioeconomic class, race, religion, language, culture, neurodiversity, learning abilities, body type, physical abilities, gender identity, and sexual orientation.
When searching for preschool, it's important to consider the school's philosophical approach to each childhood education and the curriculum a school uses. Most people are familiar with Montessori (check out the pros and cons here) and the Reggio Emilia and Waldorf approaches have gained popularity in recent years. Not every school utilizes an overarching philosophy in preschool, but all use a curriculum to develop and execute lesson plans. Some schools purchase curricula, like the Creative Curriculum or Mother Goose Time, and others create their own.
Why is anti-bias education for young children important?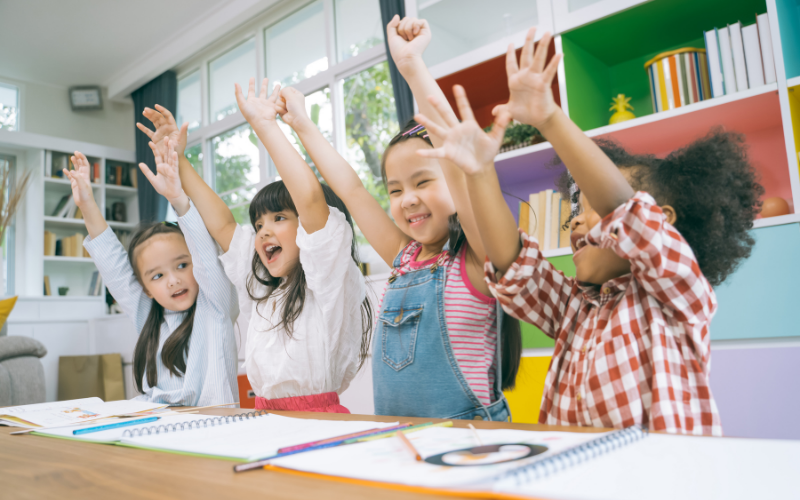 According to theoretical and practical book Anti-bias Education for Young Children and Ourselves authors Louise Derman-Sparks and Julie Olsen Edwards, "Too many early childhood materials focus on children and families who resemble the stereotypes of American culture as it is most commonly depicted—middleclass, White, suburban, able-bodied, English-speaking, mother-and-father (nuclear) family—as if these were the only types of children and families we work with."
Too few children's books, materials, songs, etc., show the dynamic of families that are different from the notion of the "traditional" family and household when in fact, there are many children with a very different family life and those children often go unseen.
Some children are not raised by two parents but instead by another family member, one parent, same-sex parents, or foster parents, etc.
Economic class differences means that not every child lives in a quaint suburban house, some live in apartments or multi-generational homes or they have experienced being houseless.
These notions of what is the "norm" can be very harmful for the many young children who are not represented, giving them negative messages of self-worth while creating an divide among students which can contribute to bullying.
What are the goals of anti-bias education?
Louise Derman-Sparks and the ABC Task Force wrote the original anti-bias curriculum in 1989, Anti-Bias Curriculum: Tools for Empowering Young Children and since then, their goals and ideas have been used all over the world in early childhood education. This was one of the first books to give practical guidance for those looking to include anti-bias teachings in the education of young children.
Specific objectives create a supportive and inclusive learning environment for every child on a day-to-day basis. This work is not just as a single learning experience.
There are four core goals of anti-bias education. These goals provide the framework for empowering young children and can even help in adult development. They are:
Identity: Every child will develop and demonstrate self-awareness as anti-bias educators nurture their personal and social identity. Self-awareness is one of the core competencies of social emotional learning. Young children will develop family pride, have positive social and group identities and feel confident in who they are without feeling superior to others.
Diversity: Children will not only recognize diversity, they will be comfortable with it and take joy in it. Every child will be taught to use accurate language for the differences in people, be it related to race, ethnicity, religion, or ability. This helps children respect others and develop empathy, another core competency of social emotional learning, as well as form deep human connections.
Justice: Preschool children will be taught to recognize injustice and unfairness and will understand that discrimination and unfairness hurts people in various ways, and be given language to describe unfairness when it occurs.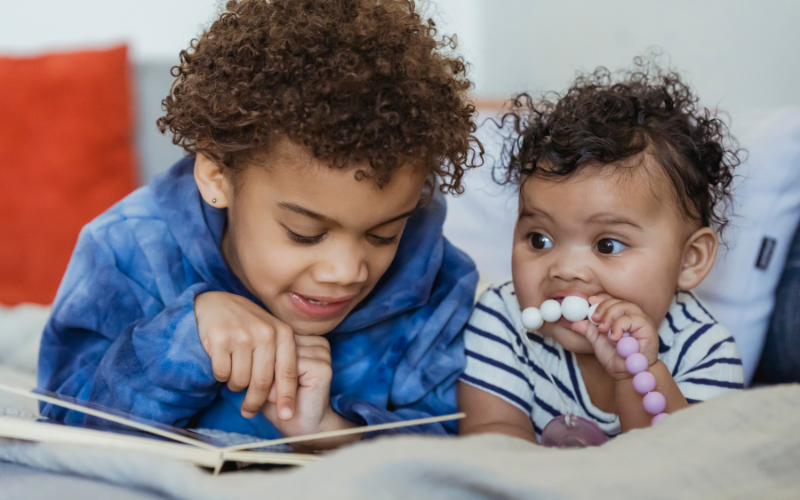 What is an anti-bias curriculum?
Anti-bias educators can use the four core goals of anti-bias education to weave anti-bias work throughout all aspects of learning. Teachers become justice teachers and activism teachers, staying flexible based on conversations they hear and creating curriculum as needs arise.
Different communities can benefit from different messages based on their specific students from economic class to neurodiversity.
Children from wealthy areas may need more work resisting the idea that money and materials define a person's worth while other children may benefit from another focus.
Building on the success of her first book, Derman-Sparks partnered with Julie Olsen Edwards to expand the anti-bias teachings in, Anti-Bias Education for Young Children and Ourselves.
This volume offers practical guidance for anyone interested in exploring antibias education. Like the original, it was published by the NAEYC (National Association for the Education of Young Children).
Another influential anti-bias curriculum is play-based and created by YWCA Minneapolis Early Childhood Education department, "Anti-bias Curriculum for the Preschool Classroom." It has lesson planning while guiding educators to become social identity teachers who can further support the growth and development of young children.
"Eco friendly, safe, bpa-free - bamboo plates with lids"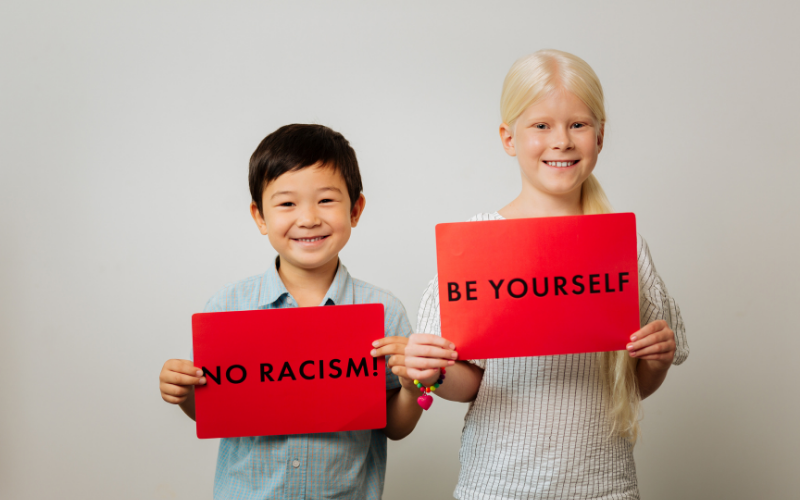 How can anti-bias education make the world a better place?
Have you ever wanted to make the world a better place in a small but significant way?
By teaching your child with an anti-bias approach and living with the same belief system, you can make this world more equal and encourage others to do the same. You can inspire those around you to also speak up for injustices, making the world truly better and safer for more people.
Anti-bias education for young children is not limited to early childhood education and anti-bias classrooms, it can be implemented with family child care, in elementary schools, college, and beyond.
Anti-bias education works to address bias and prejudice which is beneficial in the work place as well. There is a lot of division in our nation but recognizing our differences as well as celebrating our similarities can unite us and make us stronger.
We are all human; we all need food, water, and shelter to survive. We all feel joy, love, and pain. Everyone deserves a happy and safe education, home, and work place, it shouldn't be dependent on economic class, physical and mental abilities, or one's social identity such as racial identity or gender identity.
When early childhood educators are also justice and diversity teachers supporting children to learn how to critically identify bias, it gives hope that the children of today can be the generation that makes this world a safer, happier, and more inclusive place.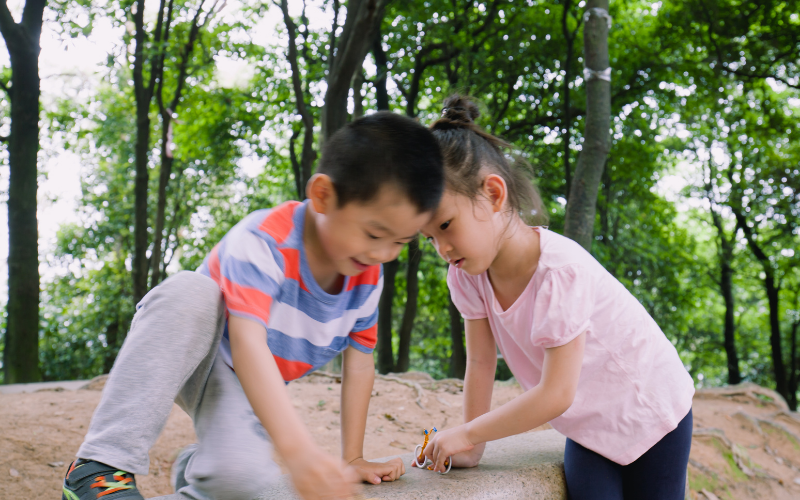 What are the benefits of anti-bias education for young children?
The early education of young children is the foundation for the rest of their lives. It is much easier to learn positive ideas and philosophies than to unlearn negative or false ideas.
Young children learn prejudice behaviors at a much earlier age than many people realize. Studies have shown that by age 4, children showed a preference for images of white children versus black children and the negative racial bias was stronger against males compared to females.
This happens largely due to the fact that the majority of children's books, television shows, and movies usually tell the stories of white characters though the tide is turning and we are seeing more characters with diverse ethnicities and cultures.
In her essay, "Mirrors, Windows, and Sliding Glass Doors," Dr. Rudine Sims Bishop explains how books are like windows, offering a glimpse into another world but they can also be reflections, like mirrors. For many people of color, they don't see a world that is similar to theirs.
Dr. Bishop noted, "When children cannot find themselves reflected in the books they read, or when the images they see are distorted, negative, or laughable, they learn a powerful lesson about how they are devalued in the society of which they are a part."
She goes on to say that even the children who see themselves in books need more books to show the reality of the multicultural world that they live in.
When we teach children to have a positive social identity as well as respect for others, every one benefits. All children be visible and feel valued, which gives them a better chance to have a happy and successful life.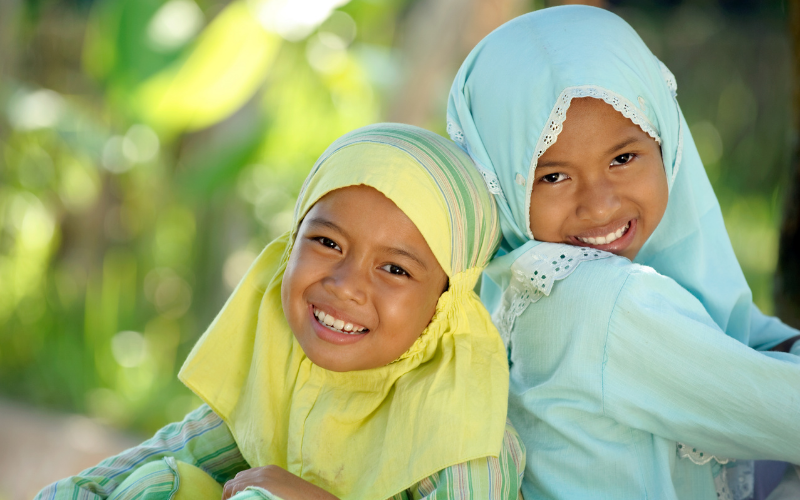 How can anti-bias education prevent bullying?
With this approach, children are encouraged to see that they are simultaneously both the same and different from their peers, an important skill in early child development that is the heart of learning how to treat others fairly and with respect.
This philosophy is an effective way to prevent bullying as it encourages acceptance and respect for others.
"As part of the anti-bias curriculum at the preschool where I teach, we study the life of Dr. Martin Luther King, Jr. Learning about Dr. King's life provides us with a wonderful opportunity to reflect on the principles he stood for." https://t.co/4iBzZMcJBl pic.twitter.com/hIjF5vKeSj

— NAEYC (@NAEYC) January 14, 2020
When bullying arises, it calls on the skilled anti-bias teacher to intervene, help the child who is being targeted, and work with both parties to find other ways of interacting through conflict-resolution, a necessary life skill.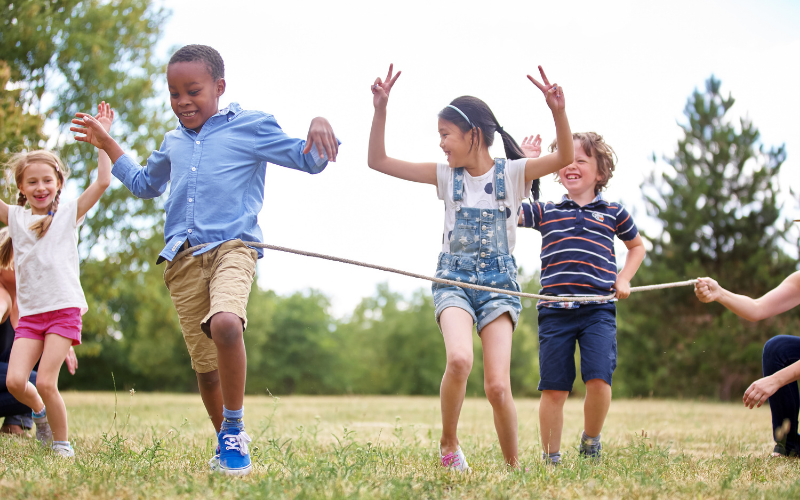 Should we teach children to be 'colorblind'?
Color is all around us and color is beautiful. When adults don't talk about different skin colors and cultures, children will create their own biased opinions based on their observations and as mentioned, middle class whiteness is often treated as the standard and anyone else is "different."
Studies have shown that babies as young as six months of age, categorize people by race and gender.
By three to five years old, young children already use racial categories to identify themselves and others, using biases to either include or exclude playmates.
If we don't talk to our young children about the beauty of human differences, they may learn that different isn't desirable, giving them negative self-worth and creating division among their peers.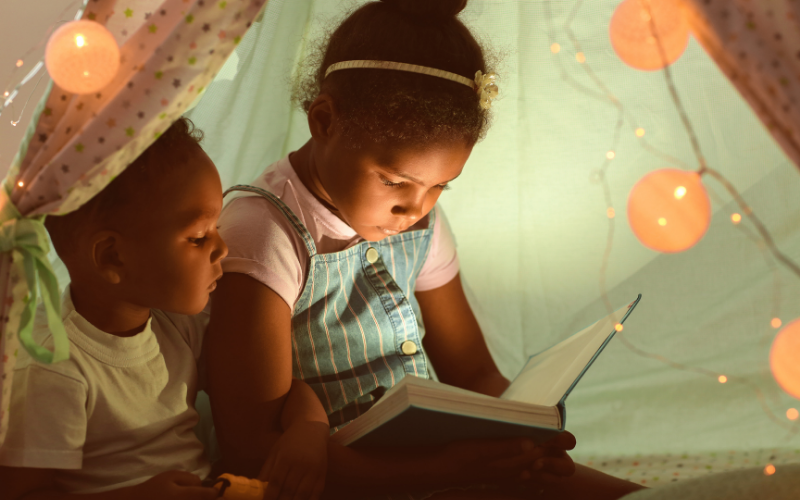 How do you implement anti-bias learning at home?
Young children are like sponges, they soak everything they see and hear. You don't have to be an anti-bias educator to start teaching your little one about diversity.
Your home is one of the best enriching learning environments and the anti-bias work can start at home from a young age. If you have a family child care provider, be sure to include them.
Practical ways to teach your child about diversity and inclusion are:
Cook meals and serve snacks from different cultures while teaching them about your own, even if you didn't grow up celebrating your culture.
Expose your child to music from different cultures, including your own.
Share diverse picture books with your baby and visit the library to get wide range of books with different characters for your child.
Celebrate the accomplishments of people from diverse backgrounds and abilities.
Teach your child about different holidays and celebrations, implementing the themes into your crafts, baking, and other activities: Chinese New Year, Kwanzaa, Diwali, etc.
Honest stories inspire, use your own personal and social identity to teach your child about your experiences.
Look beyond your own neighborhood and visit different museums, libraries, parks, and exhibits around your city and make new friends.
How do you teach anti-bias in preschool?
The four main goals of this philosophy will guide the classroom discussions and inspire activities and lessons.
Every early childhood professional's library should have the two books mentioned above as part of their anti-bias materials list which provide the framework of the anti-bias work.
Classroom books and other materials should include a wide variety of children, families, genders, and people with different abilities.
Speak about equality, fairness, and problem-solving when the occasions arise, setting the basis for classroom expectations. Allow the children to actively participate in the conversations.
Use opportunities when children speak about what others can and cannot do (because of their gender or abilities for example) to start a conversation. Involve the children and let them talk through whether or not a girl can play the knight or if boys can use the play kitchen.
Have students create projects showing the beautiful colors in the world from different flowers to different skin colors. Let children see color and appreciate the beauty in differences.
Be sure to have a wide variety of "flesh" colored markers, crayons, coloring pencils, paint, and construction paper. Have them mix paint to match if they can't find their color.
Remain flexible and look for opportunities to showcase different people and share their similarities.
If a child makes an unkind or prejudice statement, instead of shutting down their talk ("we don't talk like that in our classroom") use that opportunity to have a thorough discussion. Young children will increasingly recognize unfairness and start to speak up when they see it.
Many preschools already incorporate anti-bias lessons to help preschoolers learn about diversity as shown in the attached video. Children are taught to think critically and feel empowered and secure in their own identities as teachers are challenged to look for teachable moments.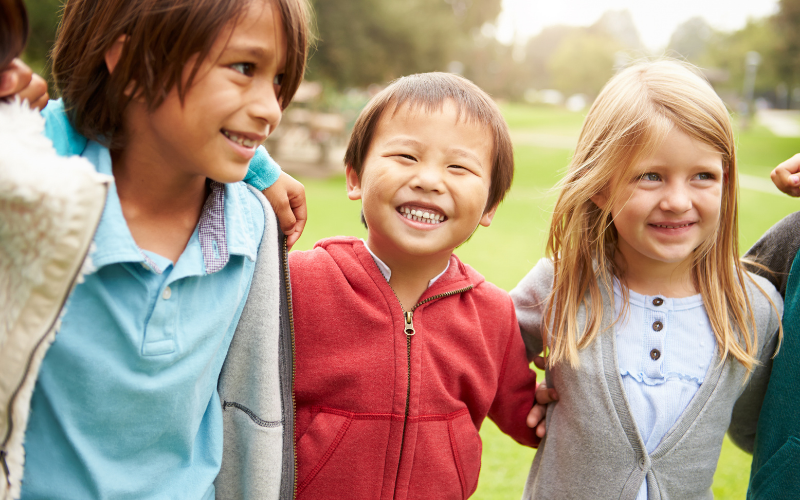 How do I find a preschool that teaches anti-bias education?
Anti-bias education for young children can be introduced at home and strengthened throughout their early childhood education in a classroom setting.
Your first step to finding a preschool that implements this approach is to search for one that specifically promotes it. You can filter by curriculum when you search our website.
If you're not finding the results you want, ask about anti-bias teachings when you tour the facility. When childcare providers hear that there is demand for anti-bias education, more will begin incorporating it.
Even if the child care facility doesn't specifically follow anti-bias teachings, look around for diversity represented in artwork and on the bookshelves. Inquire about the diversity of the children in the classroom. If you have a child already enrolled, encourage your preschool director to begin training staff on implementing anti-bias education. You can read more about finding a school that incorporates anti-bias education here.
Anti-bias materials list
In addition to the books linked within this article, we recommend the following resources.
For children:
Our Skin: A First Conversation About Race
White Fragility: Why it's so Hard for White People to Talk About Racism
Raising White Kids: Bringing Up Children in a Racially Unjust America
For educators:
Each and Every Child: Using an Equity Lens When Teaching in Preschool
Roots and Wings: Affirming Culture and Preventing Bias in Early Childhood
Leading Anti-Bias Early Childhood Programs: A Guide for Change
FAQs about an anti-bias curriculum
What does anti-bias mean?
Opposing or prohibiting unfair discrimination against people based on race, religion, etc. : Preventing or counteracting bias (as in hiring practices).
What is racialized identity and how is it different from racial identity? 
We are all part of one race, the human race. Race is a social construct, designed to separate people into groups often ranked as inferior or superior. Humans are not biologically divided by race.
Racial identity refers to how one identifies themselves.
Racialized identity is how others perceive them, often singling out and labeling a group of people with false stereotypes and stigmas linked to their race.
Who is Louise Derman-Sparks?
Louise Derman-Sparks has been a lifetime activist for children. She was a preschool teacher at the Perry Preschool Project, child-care center director, and was a human development faculty member at Pacific Oaks College. With over 60 years of experience fighting for social justice and having written several books, Louise is known internationally and she continues to speak and conduct workshops for children and adults.
Who is Julie Olsen Edwards?
Julie Olsen Edwards began her early childhood education career as a family child care provider. She went on to work in Head Start, taught in private and public preschools, and worked in her community teen mother programs. Julie was program chair and on faculty of the Cabrillo College's early childhood education department. She was also founding director of the campus children's center. Julie continues her work writing, teaching, and consulting on issues of anti-bias education, diversity, emerging literacy, and empowering young children.
Where can I find anti-bias resources for early childhood educators? 
What is anti-bias education and how is it relevant to preschool and daycare programs?
Anti-bias education is an approach that aims to promote diversity, equity, and inclusion in educational settings. It is relevant to preschool and daycare programs because it helps young children develop positive attitudes towards themselves and people from different backgrounds and cultures. It also teaches them to recognize and challenge stereotypes and biases. By incorporating anti-bias education into their curriculum, preschool and daycare programs can create a more welcoming and inclusive environment for all children.
How does anti-bias education help create a safe and inclusive community in preschool and daycare settings?
Anti-bias education helps create a safe and inclusive community in preschool and daycare settings by promoting respect for diversity, challenging stereotypes and biases, and fostering empathy and understanding among children. It teaches children to appreciate and celebrate differences, and to stand up against discrimination and prejudice. By creating a culture of inclusivity and acceptance, anti-bias education helps children develop positive social skills and a sense of belonging, which are essential for their emotional and cognitive development.
What are the four core goals of anti-bias education and how do they support children's development?
The four core goals of anti-bias education are: 1) Identity, 2) Diversity, 3) Justice, and 4) Action. These goals support children's development by helping them develop a positive sense of self, appreciate and respect differences, understand and challenge unfairness and bias, and take action to promote equity and justice. By promoting these goals, anti-bias education helps children develop critical thinking skills, empathy, and a sense of responsibility to create a more just and equitable world.
The final word
Anti-bias education is critical from the earliest ages. It extends beyond skin color and teaches children to embrace diversity in all forms from neurodiversity to physical abilities. Children are empowered, more confident and ready to lead the way to fight injustices and giving us hope for a better tomorrow.
By Crystal Teegarden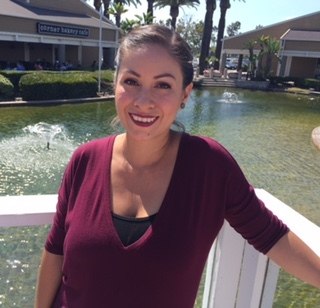 Crystal is a gentle parenting mama who loves reading, cooking, and exploring new trails with her husband and son. She is from Los Angeles but currently lives in Portland, OR where she is eating all the vegan food.
Paper Pinecone is the #1 most trusted childcare directory giving parents access to the best preschools and best daycares near you. Parents always search free and childcare providers always list free. Send inquiries about the best daycares and preschools to questions@paperpinecone.com.
This post may contain affiliate links.