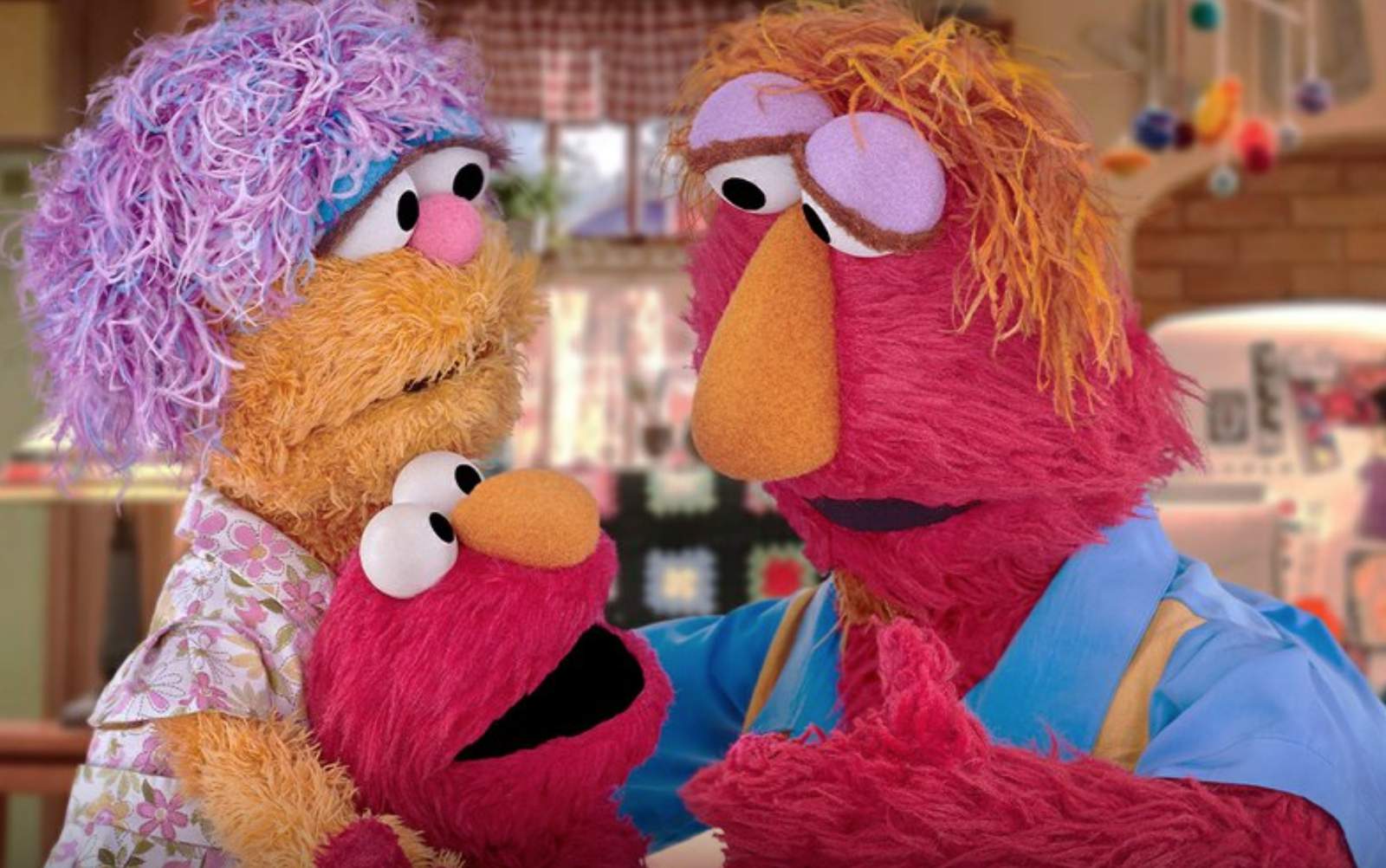 Published Date: 05/12/20
As the COVID-19 pandemic has swept the globe, parents everywhere have had to a dapt tor a great deal of change, and for many parents of young children, the stress is exacerbated by trying to juggle working from home with being an engaged parent. To help relieve COVID-19-related stress, Sesame Street released a new PSA for parents, given by none other than Elmo's dad, Louie.

In it, Louie is addressing viewers as Elmo calls out, interrupting Louie, to help him to make a pillow fort. Louie then lets out a big sigh, acknowledging that while yes, it's great to be able to spend so much time with our children, "it can also be a bit overwhelming." As Louie says, "Parents, you are doing an amazing job." He goes on to remind parents that it's important to take time for themselves. This is very important for busy parents to remember as we do our best to take care of our children during the COVID-19 outbreak.

As we are tugged between work responsibilities and playing with our children who demand our immediate attention, we also have to think about meals, laundry, pets, our partner, our parents, and our children's education. It's ok to not be ok. None of this is normal. Keep in mind that children learn through play, so don't fret if you can't stay on top of things like worksheets issued by your child's school. It can be challenging to help your child practice writing letters or reading a book when they want to play and explore. It's important for them to have lots of playful learning that keeps them expressing their creativity and imagination. If you need some ideas of activities to do with your toddlers and preschoolers, be sure to check out 101 Activities To Do At Home with Toddlers & Preschoolers on our Parent's Blog.

Sesame Street's new Caring for Each Other initiative has additional resources for parents and children to help us all make sense of our new normal due to COVID-19. You can find free resources such as videos, games, and printable activities, to help young children navigate through feelings of uncertainty, activities to keep children learning and moving, and resources to support parents. There are even childcare provider resources and support for teachers who may also be struggling right now. We all know that children thrive with structure but without school and our regular schedule that comes along with having to be somewhere, it can leave us all feeling a bit lost.
Thanks, Sesame Street. We loved this as well as tips for creating Routines During "The For-Now Normal" . You've always been there for us and we are all in this together. 
Paper Pinecone is a thought leader in Early Childhood Education and a marketplace for parents to find the best daycare and preschool programs in their area. Parents search thousands of providers at no cost and providers always list free. Get started today.