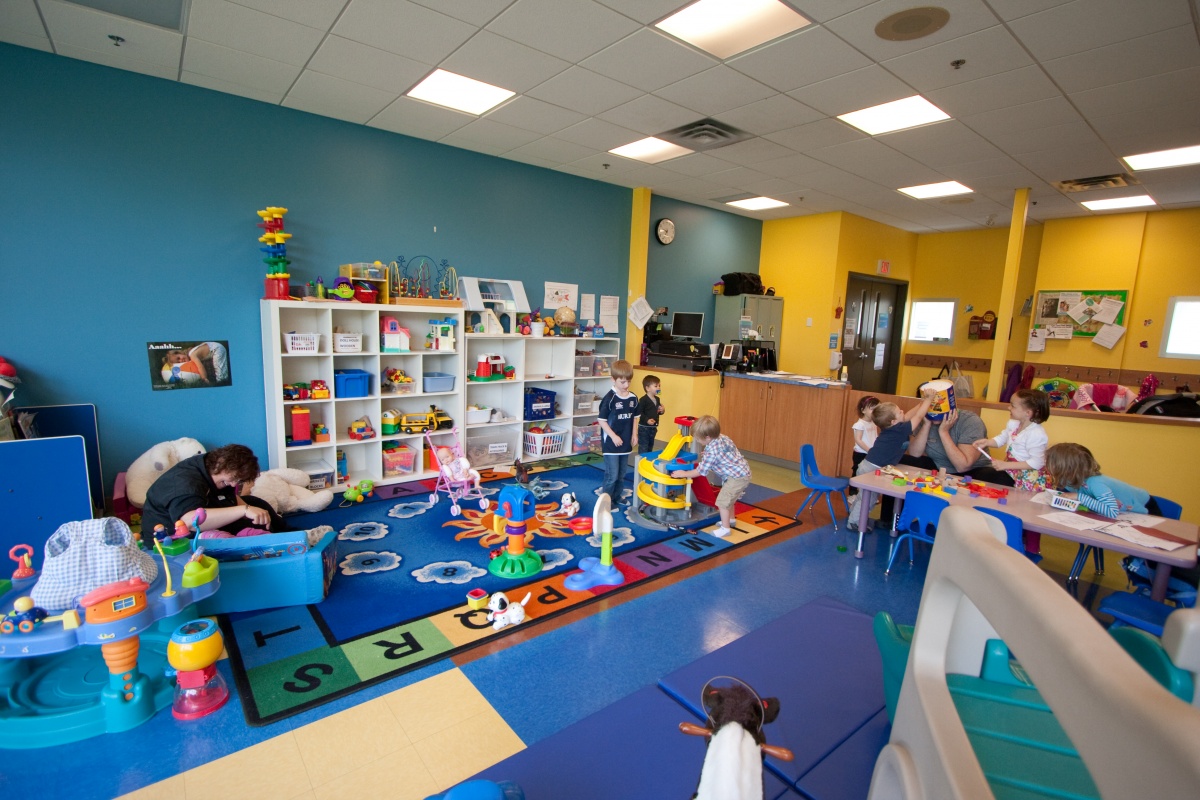 Published Date: 04/01/19
Running a childcare center isn't always easy but the rewards are endless. As you know, access to early childhood education is a key predictor for success later in life.
But, when profit margins are tight and the market is competitive, your childcare center must function as efficiently as possible to thrive.
Here are four ways to increase profits and four ways to reduce expenses so you can ensure your business will be healthy and prospering.

4 Ways to Increase Profit at Your Childcare Center
1 - Enrollment vs. Capacity
Most childcare businesses have a large amount of fixed costs – costs that you pay no matter how many students you have. So, in order to make your childcare business profitable, you need to focus on the enrollment, as profitability only starts when your enrollment number is close to your center's capacity.
Generally, childcare centers start to make profits after surpassing the enrollment between 80-85% of total capacity. And once you reach that sweet spot, you'll surely start seeing a considerable amount of profits in your childcare center business.
While of course more enrollment will demand more staff and materials, you'll see a jump in the numbers once you reach this threshold.
2 - Monetize Your Facility
Think about this – you have a brick and mortar facility that sits empty 2 out of 7 days every week. That means, your actual asset usage rate is 71%, missing out the rest 21% of potential revenue. How about monetizing your facility by renting it out to companies or organizations that needs a facility like yours on evenings or weekends? Scouting groups, church groups, Weight Watchers, and yoga programs are always on the lookout for facilities available for rent for their weekend programs. Your school is already designed for kids to have fun and can be the perfect place to host birthday parties. This can also be a great way for staff to make extra money, if they're interested in managing them. By renting it out to such groups, you not only earn more per month in revenue, but you also actually utilize your facility 100%. 3 - Marketing Today, parents research preschools and childcare centers online before they step foot into one. They generally go to Google to discover best preschools in their area. And, in order to get your childcare center seen by those parents, you need to not only have your own website, but increase your online presence through SEO. One free way to do this is through directory listings, like Paper Pinecone. Paper Pinecone has proved to be the best source of qualified leads for preschools, daycares, and before and after school programs. Registering on Paper Pinecone is free and includes many benefits, like online tour booking, that can help get more families through the door.

4 – Weekly Billing
There are pros and cons to moving from monthly billing to weekly but doing so can increase profits. If you currently charge $1000/month, most people assume that works out to $250/week. But, many months have five weeks which translates to an additional $1000 per year, per student, if you're a year-round center. This can be a very effective way to increase profits if you're lucky enough to have families who consistently pay on time. If you have families who consistently miss payments, this can be difficult, as it may mean chasing down money from currently enrolled families, which is never a fun task. It can also mean more trips to the bank and more data entry on your end.
4 Ways to Reduce Expenses at Your Childcare Center
1 – Toys, Materials, & Equipment
Finding the best prices on materials and equipment can be time-consuming, but worth it. Buying used will save you significant amounts of money and there are so many sites that give you access to high-quality pre-loved items. Check your local Facebook selling groups first. Many mom Facebook groups permit selling or have marketplace offshoots where you can find like-new treasures. Goodwill and the Salvation Army are filled to the brim these days, with everyone scaling back to a more minimalist lifestyle. Hit them up early in the week after goods have been dropped off over the weekend.  Bottom line is, stay active in your hunt for materials online and cut out any unnecessary spending.

2 – Hiring Quality Staff
Good employees are the foundation for the success of any kind of business, and childcare business is no different. However, many childcare business owners still believe that having state-of-the-art facilities, stellar curriculum, and once-in-a-while field trips are the best way to drive high enrollments. While those help,  in reality, quality & caring teachers is the first thing parents look for when searching for childcare centers, according to a survey by Preschool Inspirations. So, establish proper procedures to ensure that you're hiring quality staff for your childcare center, and put programs in place to foster their growth and retain them.
"Unlock creativity with wooden building blocks set"
3 – Improve Business Efficiency
Many factors go into making a business efficient to run and childcare centers require proper systems in place for smooth day-to-day operations. These systems generally include a straight-forward pricing structure, pre-defined schedules, detailed processes on how paperwork must be filed and how certain tasks should be completed. Look into childcare system management platforms like Brightwheel, ProCare, and Hi Mama. Paper Pinecone offers waitlist management through our strategic partner Kid Apply, as well as online tour booking.These services can help streamline operations and reduce costs over time.

4 – Stay Organized
With children, staff, and operations to keep track of, being organized is crucial to your success. As we mentioned, childcare management software is a great start. But not everything can be run through them. Social media is a time-consuming, but necessary, aspect of marketing. Create a content calendar and use free tools to schedule posts in advance.
We've been using computers for years but often don't take advantage of the many organizational features they offer, like color coding files, and noting emails that have to be followed-up on.
Conclusion
There are many tools and procedures to put in place to increase efficiencies. Updating your procedures will help you reduce costs and maximize your profits, ensuring your daycare or preschool is streamlined and flourishes.
Paper Pinecone is the best resource for connecting with thousands of families looking for childcare. Register today at no cost.
.   .   .   .
Other articles you'll love
Brand Awareness on a Budget
Increase Conversions on Tours