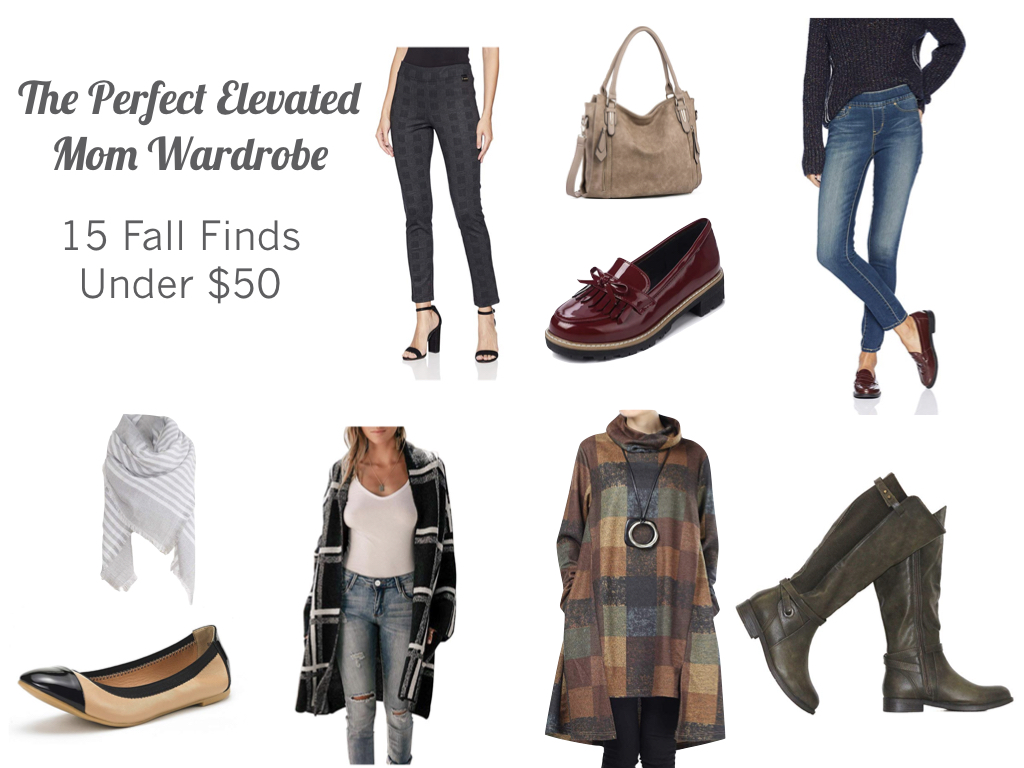 Published Date: 08/29/19
Being a mom often means your wardrobe gets downgraded from skinny jeans and heels to yoga pants and flip flops. Some days it may leave you feeling like you've lost a bit of your old self. But, we've got great news! We found 15 super cute, super comfy fall pics all UNDER $50.
Toggle Button Cardigan Hooded Cable Knit Sweater
This hooded sweater doubles as a fall coat. The faux fur lining and brown toggle buttons keep it stylish and practical.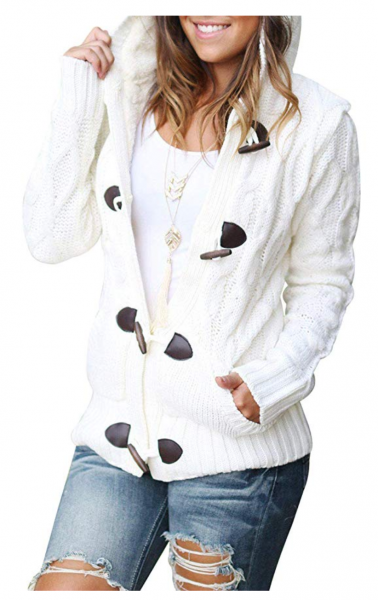 Signature by Levi Strauss & Co. Gold Label Totally Shaping Pull-on Skinny Jeans
Pull-on skinny jeans are all the rage and this classic pair by Levi's ups your wardrobe game, especially when paired with classic flats or oxfords.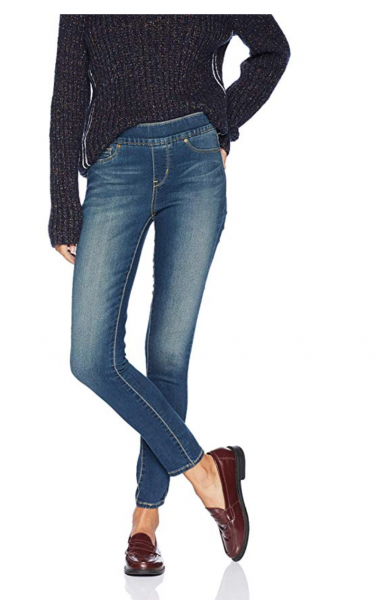 Patent Leather Penny Loafers
Chunky heeled shoes are so on-trend right now. The slip on style makes it easy to get on when your hands are full. Plus, who doesn't love wine-color for fall?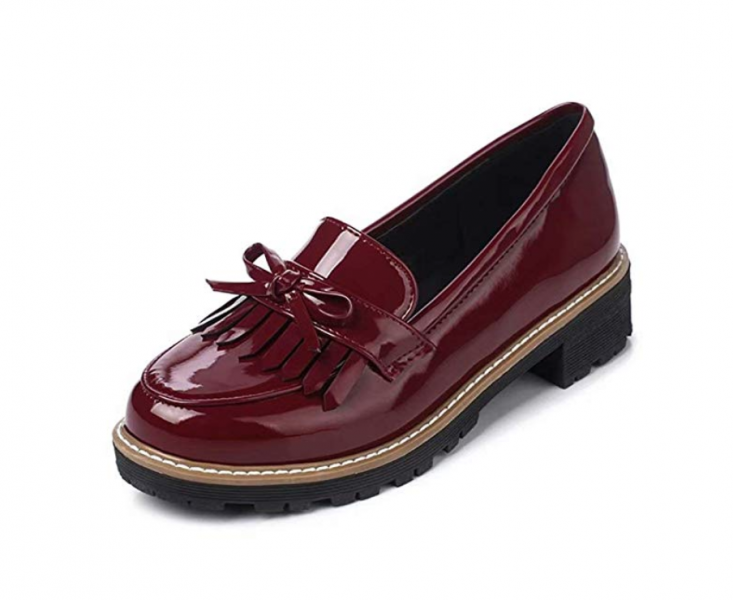 Lightweight Crossbody Bag with Tassel and Zipper Pocket
Mustard is an amazing underrated neutral, but if it's not your style this crossbody comes in 60 - yes you read that right - colors.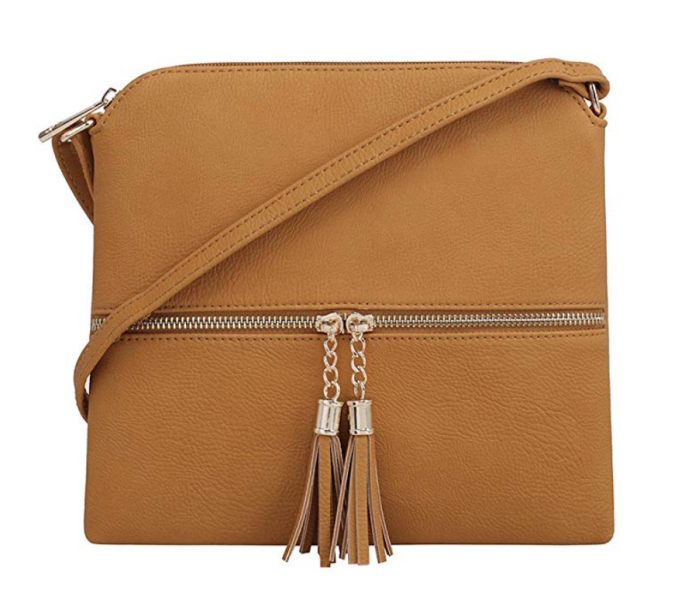 Long Sleeve Pleated Swing Dress
A pull on dress is super comfortable while elevating your look without effort. Pair with boots and a scarf for a pulled-together but comfy look.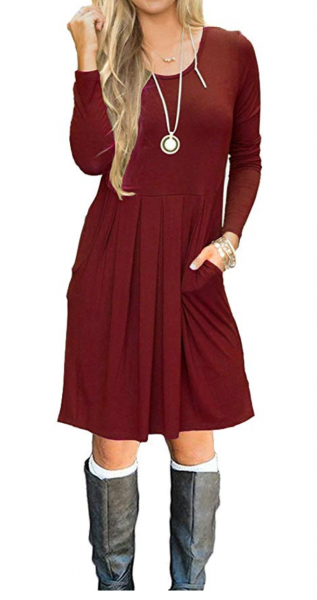 Plaid Chunky Wrap Scarf
A chunky scarf keeps you warm while making almost any outfit a bit more pulled together.

Calvin Klein Plaid Pants
The pull-on pants are as comfy as leggings and and allow you to comfortably play on the floor. The dark color means stains won't show when your toddler grabs your leg with Doritos covered hands, and the plaid print is perfect for fall.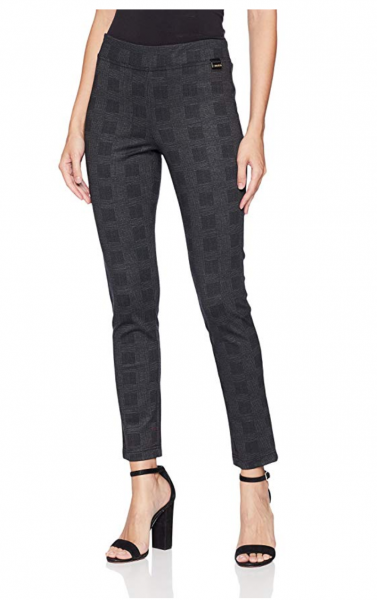 Chiffon Pleated Wide Leg Palazzo Pants
These pleated pants look like a skirt but still give you the flexibility to sit criss cross applesauce.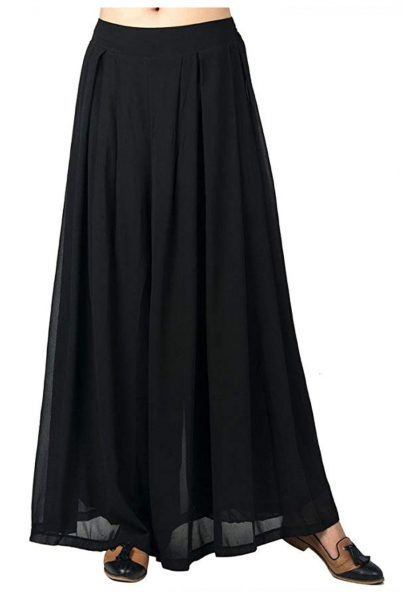 Cap Toe Ballet Flats
We're lusting after these cap toe ballerina flats. The flexible sole makes them super comfy for walking. And with 12 colors to choose from there's something that fits everyone's style - from preppy to metallic to animal print.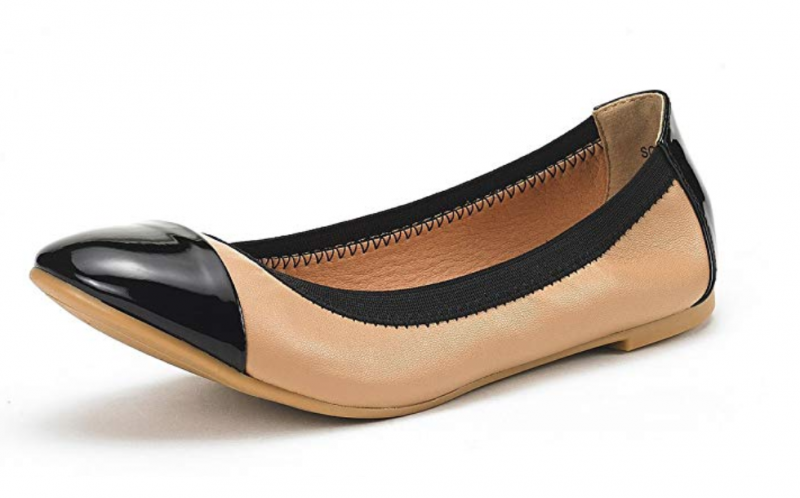 Plaid Open Front Long Cardigan Sweater
Everyone needs a cardigan for fall. The relaxed fit means you'll be super comfortable and the length will be sure to keep you cozy on a breezy day.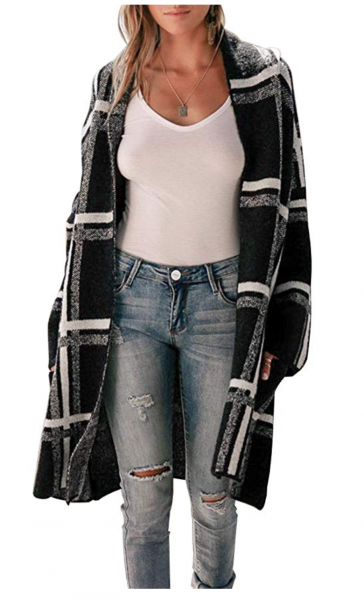 Stylish Satchel With Tons of Pockets
This bag has six interior pockets and one exterior for maximum organization so you can ditch the diaper backpack and carry this instead.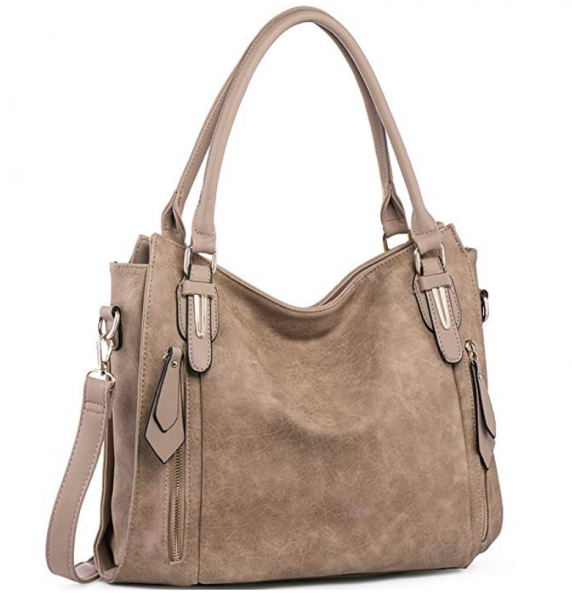 Cozy Knit Raglan Sweatshirt Dress
A shirt dress is a fall staple. Casual, Comfortable. Classic.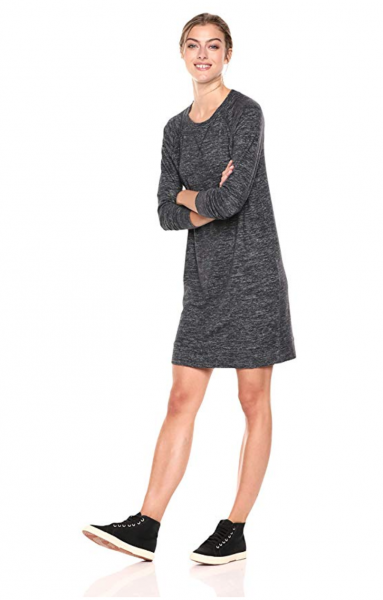 Olive Lace Up Vegan Leather Boots
Like mustard, olive is one of the most underrated neutrals. And on boots it's just the perfect alternative to typical brown. Plus, vegan leather!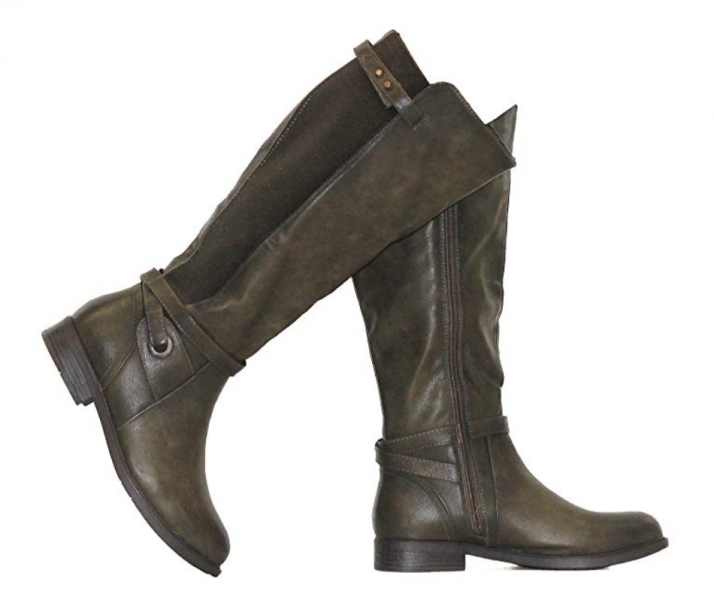 Secret Figure Pull-On Knit Skinny Pant
Another pair of upscale leggings, these come in ten different colors and are figured-flattering, whatever your size.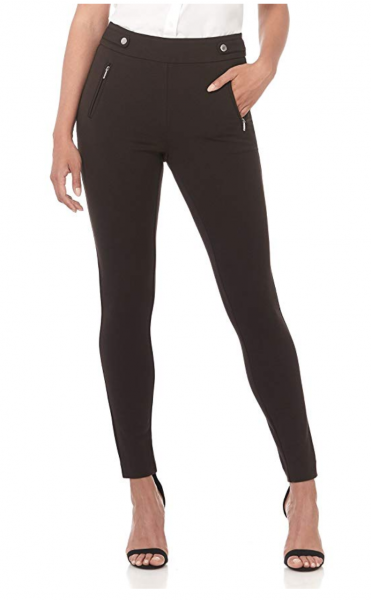 Checked Plaid Cowlneck Tunic
Over jeans or leggings this tunic is stylish while being the most comfortable thing you'll own. Plus…it has pockets. Everything should have pockets.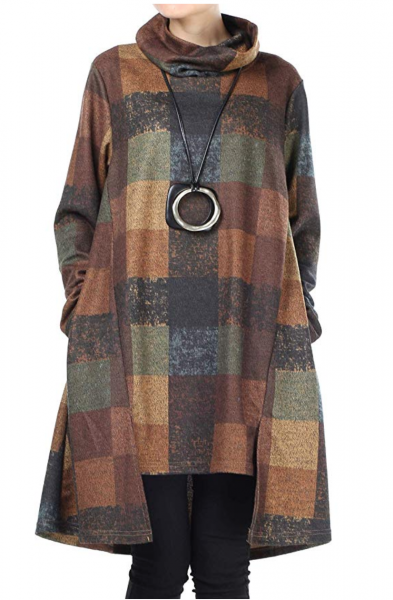 Paper Pinecone is the best resource for finding daycare and preschool programs that you'll love. Start your free search today.
This post contains affiliate links.