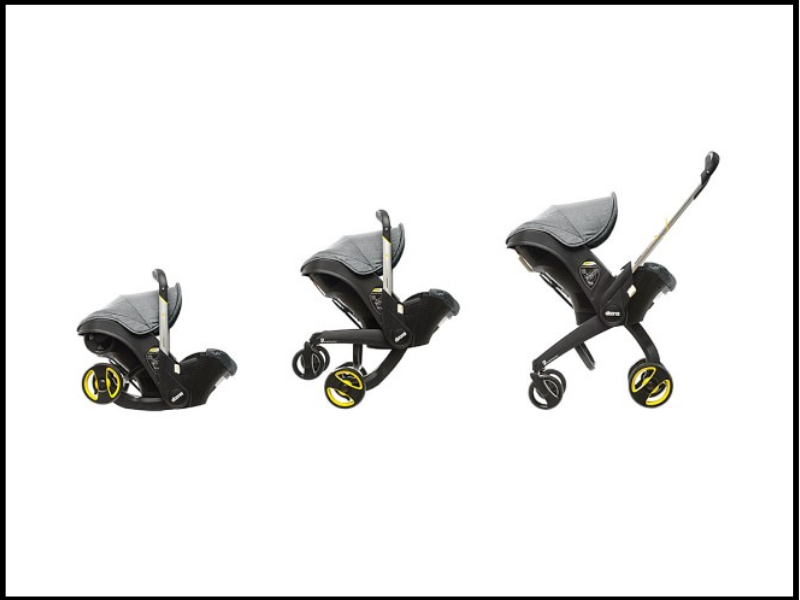 Published Date: 12/20/19
While eBay, Amazon, and other retailers have halted the sale of incline baby sleepers because of safety hazards, another potentially deadly products lurks on their sites, unbeknownst to unsuspecting consumers - knock off car seats.

The Washington Post and CNN have both recently reported on the issue.
New York City-based pediatrician, CPST instructor, and co-founder of the child car safety advocacy group, the Car Seat Lady, Alisa Baer spoke with the Washington Post.
Dr. Baer recalls seeing a woman pushing a high-end Doona car seat-stroller combination down a Manhattan street when she noticed something didn't look right. When Dr. Baer spoke to the woman she shared that she got a "really good deal" for just $239 on AliExpress. Typically the product sells for $500.

Companies like Doona are aware of these knockoffs and have actually purchased and tested them. Across all categories, the counterfeit Doona failed, crumbling to pieces in a crash test.
CNN found the same thing after purchasing a Doona from Amazon for $299. They had it crash-tested at the University of Michigan Transportation Research Institute and found the car seat broke into pieces during a 30 mph crash. The authentic Doona was crash-tested in the same scenario and remained in one piece, meeting all federal safety requirements.

CNN's investigation into counterfeit car seats and patent-infringing children's products on Amazon comes after seven different companies told them their products were being knocked off and sold on Amazon's marketplace. Each of them said that Amazon made it their responsibility to report suspicious listings, but as soon as a listing was pulled, a new one would appear.
The MiFold booster seat is another product that is commonly knocked off. MiFold's chief executive, Jon Sumroy, told the Washington Post, "Parents and caregivers can't be expected to know by looking at the product whether it's good enough," You can buy the MiFold at Walmart or Target or Buy Buy Baby in the United States," he says.
MiFold has to prove that it complies with federal safety standards to be sold at those stores, however, on eBay, nobody checks to ensure compliance.

Beyond counterfeit products, untested car seats are being sold on places like Groupon
Laurel Schamber is a car seat technician who teaches people how to install car seats correctly. She recently had a woman bring in car seats unlike anything she had ever seen.
Counterfeit car seats have flooded the market in recent years, putting children at greater risk of injury in a vehicle crash. Identifying fakes isn't always easy. Many look like the real thing. But there are clues that can help. https://t.co/k0nauzuLmE

— UH Rainbow Babies (@UHRainbowBabies) August 13, 2021
"It's made of backpack material, no manufacturer name, no labeling, nothing," she told the Washington Post. "There was no chest clip. There was nothing to hold the child into the seat of the vehicle."
The woman who purchased them had seen them on Walmart.com and had gotten them through Groupon for $20. 

"She ordered it because she assumed that if Walmart had it . . . it should be safe," Schamber said. 
While that particular product has since been removed from Walmart.com, but seats are available on eBay with headlines like, "Safe Sturdy Baby Kid Children Toddler Car Booster seat geek guru Pad For 1-12 Yr" and pictures showing infants and young toddlers using these seats that have not been shown to keep children safe.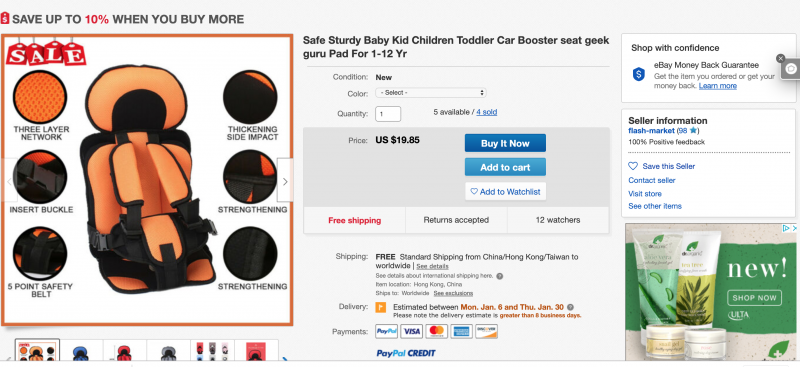 When purchasing a car seat, do it in person or online from a reputable store where the manufacturer supplies the product. When purchasing from sites like Amazon and Walmart, ensure your product is coming from the manufacturer and not a third party seller. If a deal seems too good to be true, pass on it. Your child's safety should never be compromised to save a few dollars. If you cannot afford a car seat, these resources can help.
Paper Pinecone is a thought leader in Early Childhood Education and the best way for parents and providers to connect. Parents search thousands of providers at no cost and providers always list free. Get started today.