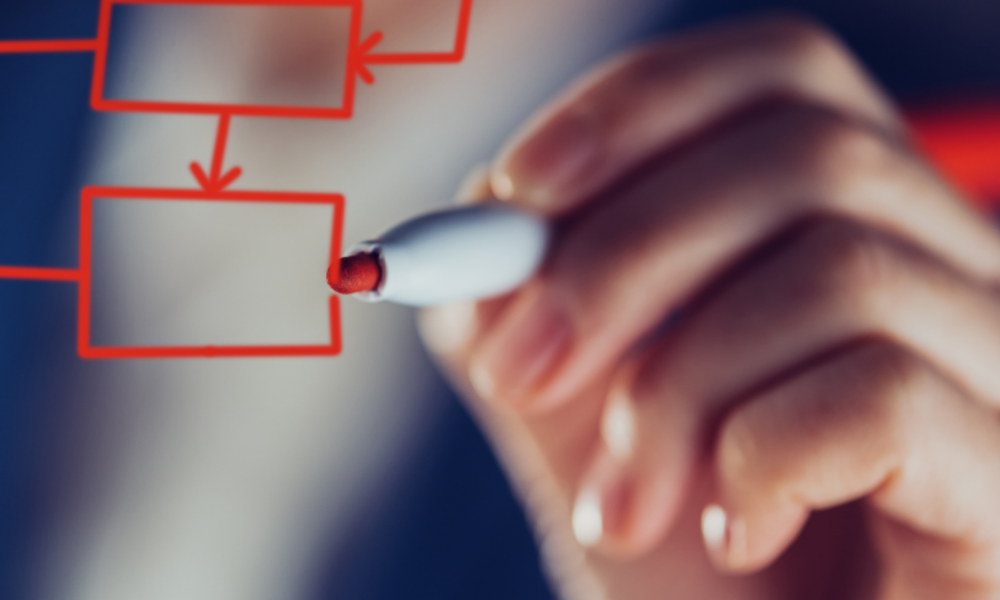 Published Date: 11/19/20
Childcare Provider COVID-19 Decision Tree - When & How Long to Exlcude From Care
Flu and cold season is here. Sniffles, runny noses, coughs...sigh. You hate to turn families away at the door, but with COVID-19 continuing to spread coast-to-coast, being overly cautious is critical. While parents may claim it's allergies, you can tell the difference.
Nearly all states are requiring daily visual screenings for symptoms as well as temperature checks prior to entering your childcare facility. You should follow your state's guidance to help make your decision.
RELATED: HOW CHILD CARE PROVIDERS CAN INCREASE REVENUE WITHOUT ADDING CHILDREN
We've also put together this downloadable decision tree to help you easily evaluate and take steps to ensure you're keeping yourself and your enrolled families safe from COVID-19. This information comes from Sacramento County Public Health.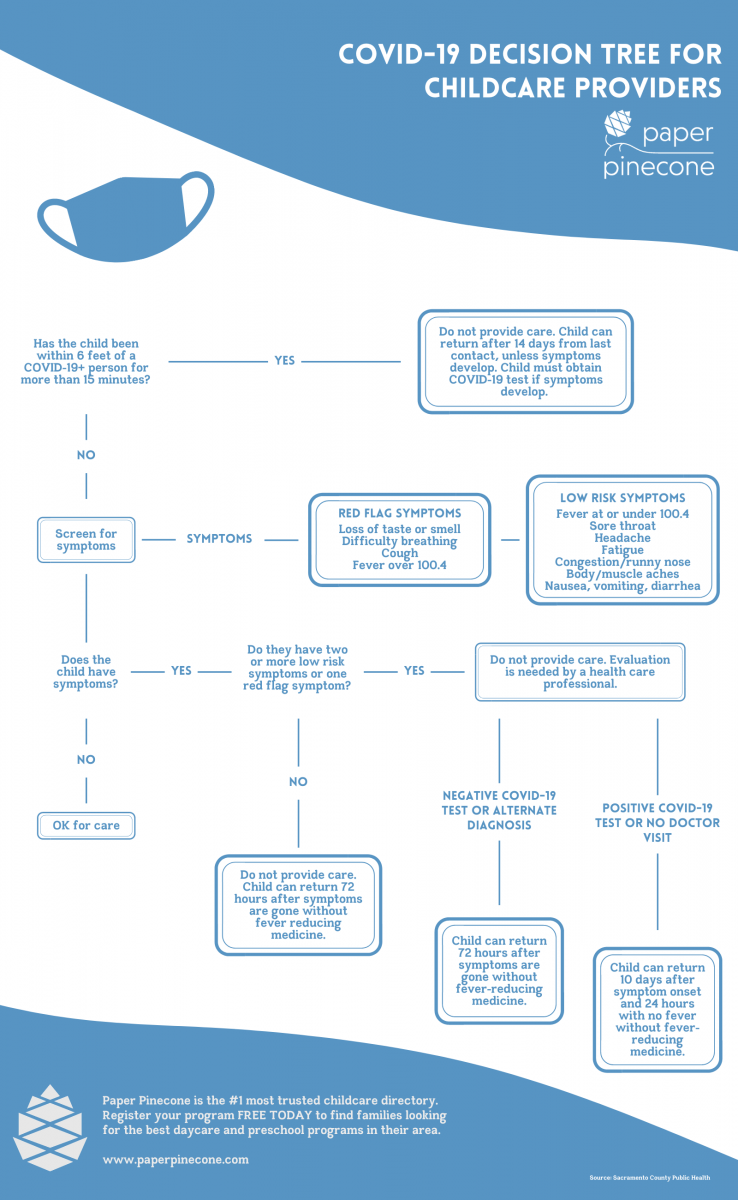 Paper Pinecone is the #1 most trusted childcare directory. Childcare providers list free so parents can find the best daycare and preschools in their area.