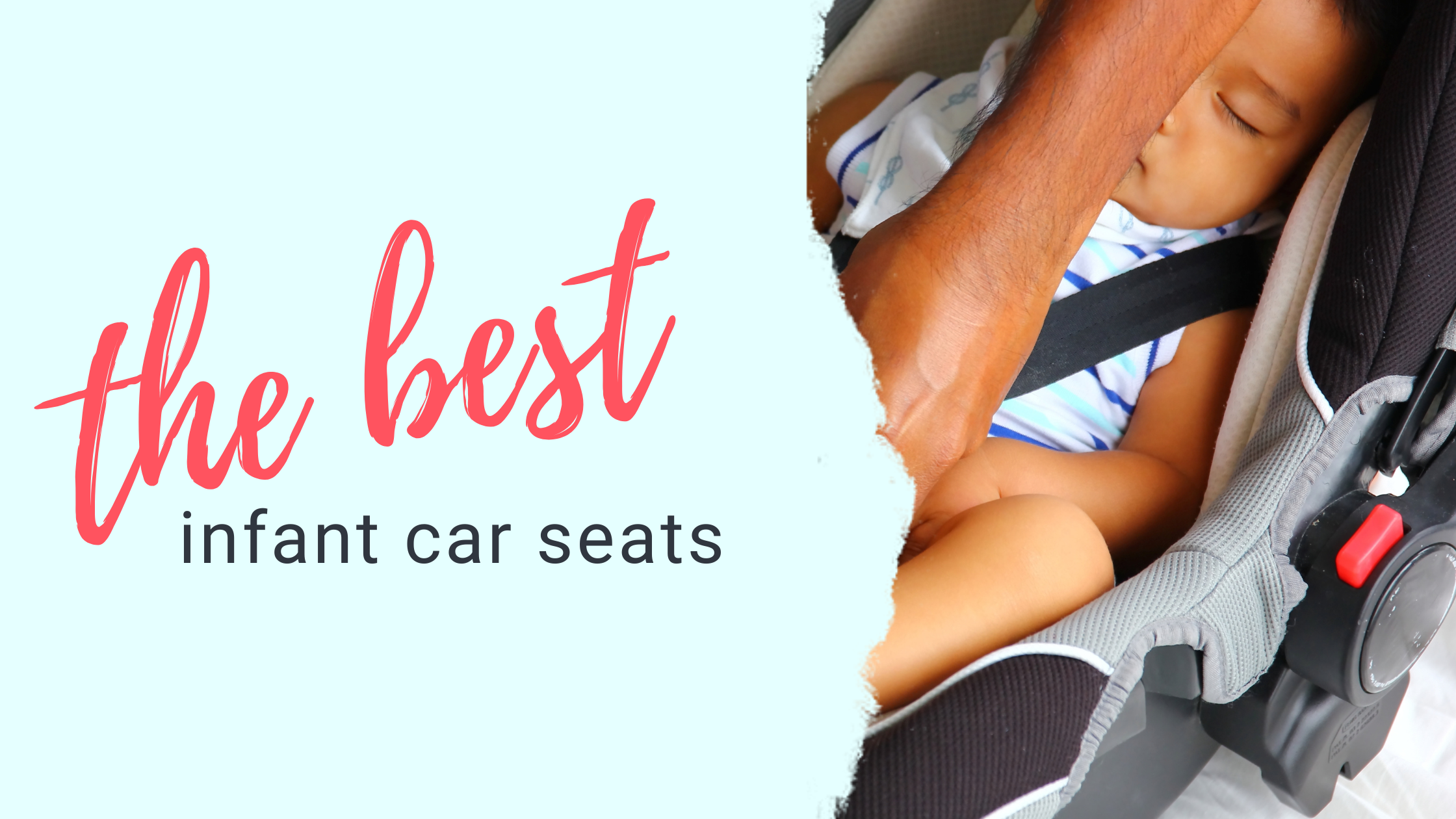 Published Date: 01/20/23
2023 buying guide for the safest infant car seat
If you only have a minute...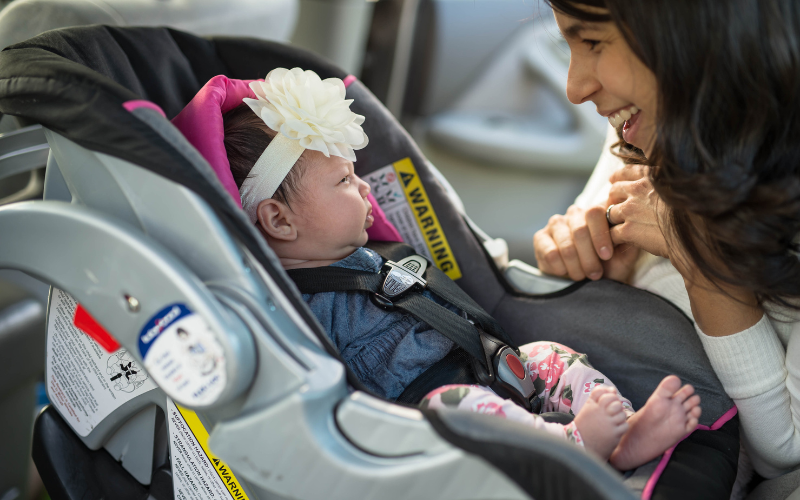 There is no greater joy than welcoming your little one into this world and bringing them home for the first time. Of course, to make this trip you need one thing more than anything else - an infant car seat, and finding the right infant car seat is essential.
What is an infant car seat?
Infant car seats are rear facing seats that have gone through rigorous safety tests to keep your baby as safe as possible in the event of an accident. The National Highway Traffic Safety Administration (NHTSA) crash tests all infant car seats and gives them a safety score before they are allowed to be sold in the United States. They are specifically designed for newborns and infants and because of the maximum height for safety and weight limit, are typically outgrown by the time a child reaches one year of age.
Unlike convertible car seats and forward facing seats, infant seats can easily be removed from the base and used as a carrier or clip into a stroller. Many stroller brands offer travel systems, which includes a stroller and a matching infant car seat. These convenient features mean you don't have to remove your sleeping baby from the car seat once you've arrived at your destination.
Must know:

Never leave a sleeping baby in an infant car seat that's been removed from the car. The car seat sits at a different angle on the ground than in the car, which means a baby's air flow can be restricted, resulting in injury or even death.
How are infant car seats installed?
Infant car seats attach to a seat base, which is installed using the vehicle seat belt or lower anchors (LATCH system). The seat base generally remains in the car, while the car seat becomes a carrier that can be easily removed without unstrapping the baby. Many infant car seats can also be safely installed with the seat base using only the vehicle's seat belt. Some rear facing infant car seats use an American belt path and some use a European belt path when installing with the seat belt. The European belt path provides a more secure installation and is available on some seats sold in the United States. Always use the installation recommended by the manufacturer of your car seat.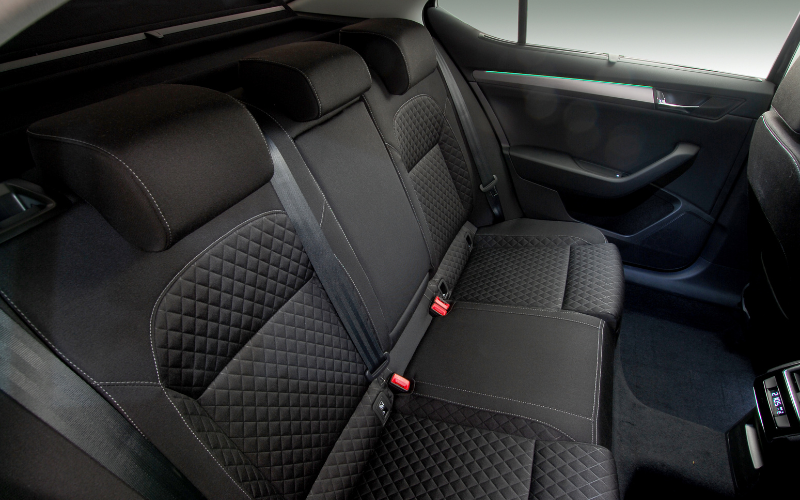 Infant car seats must be installed rear facing in the back seat. If the car does not have a back seat, they can be installed in the front seat, however they must remain rear facing and the car's airbag must be disabled. You'll often find an angle indicator on infant car seats. The angle indicator tells you when the seat is in the correct position, which is crucial to ensure a young baby's airways remain open while in the seat.
Is an infant car seat safe?
Infant car seats are designed with multiple safety features designed to keep little ones safe. However, proper installation is crucial. All infant seats are rear facing, use a five-point harness straps with chest clip, and have weight and height limits. Infant car seats can be used until your baby reaches the height or weight limit of the seat you own. Make sure you purchase a new infant car seat from a reputable store, as counterfeit car seats are an issue.
Some infant car seats have additional safety features like a newborn insert, load leg, or anti rebound bar. A newborn insert insert is additional padding that provides additional head support for young babies. An anti rebound bar is located near the foot area of the seat and prevents movement in the event of a crash. A load leg extends from the base of the car seat to the floor of the car, and helps stabilize the infant seat. As far as safety features go, a load leg is the newest, and isn't available on every infant seat. A Consumer Reports test found that on average, using a load leg reduced the risk of a child's head injury by 46% versus seats with no load leg.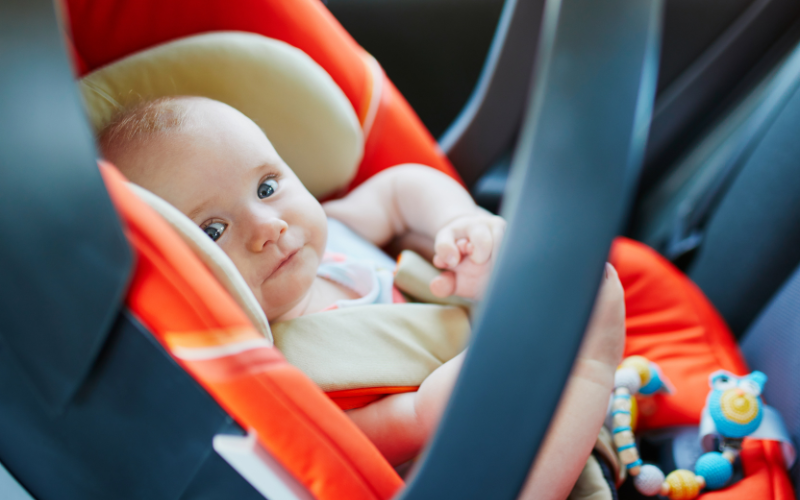 Baby trend! Are smart diapers the wave of the future?
All infant seats have adjustable shoulder straps in at least two positions to fit safely to your child's body and some include a no rethread harness. A no rethread harness allows you to correctly position the shoulder straps by moving the adjustable headrest. Without the no rethread harness, the harness straps need to be manually rethread through the correct position.
While adjusting the shoulder straps is easier with a no rethread harness, they typically add significant weight to the car seat and make tightening the straps more difficult. Many families prefer a lighter seat because of the ease of transportation.
Must Know:

After market car seat products, like trays, mirrors, and inserts are not safe. They can loosen a secure installation or become a projectile in the event of a crash. After market products also frequently void the warranty of your infant seat.

The warranty on most infant car seats will be voided if you use aftermarket products
What are convertible car seats? 
Whereas an infant seat is always used rear facing and has a low height and weight limit, a convertible seat is designed to grow with your child. A convertible car seat can be used as both rear facing or as forward facing seat. Once your child has outgrown the weight limit or height limit to sit rear facing, the seat can be turned around and reinstalled forward facing.
They include a 5-point safety harness with chest clip and often include additional safety features like an adjustable headrest and side impact protection. The weight limit is different for rear facing and forward facing positions on a convertible seat. Typically, convertible seats allow rear facing until a child reaches 35, 40, or 50 pounds, but you should always check the weight limit from the manufacturer. Generally, there must be at least one inch of room between the top of the child's head and the top of the car seat, but again, check the manufacturer's limit.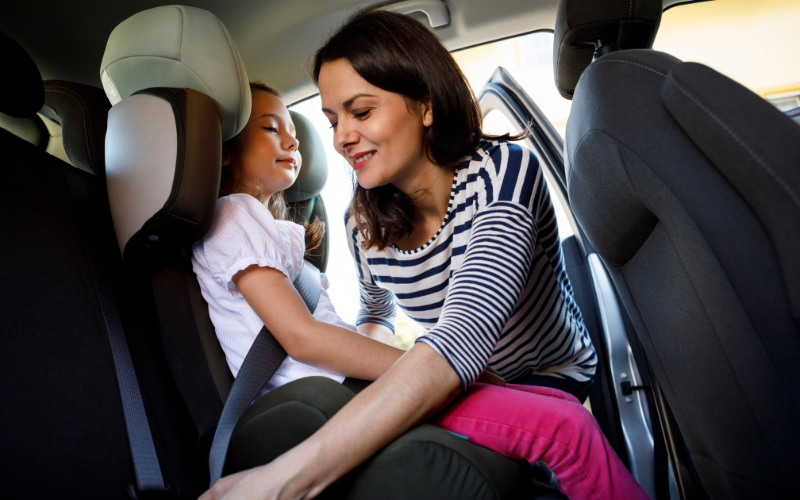 Can you put an infant in a convertible car seat? 
Most convertible seats are safe to use for infants in the rear facing position. The benefit of infant seats is their portability. The ability to move a baby without removing them from the seat is very helpful int he first year.
Baby trend! Yoga at the earliest ages
What other car seats are available?
In addition to infant car seats and convertible seats, you can also find rear facing seats, forward facing seats, and booster seats. As the names imply, a rear facing seat can only be used in the rear facing position and a forward facing seat can only be used forward facing. With the introduction of convertible seats, these single-function car seats have become less popular.
Booster seats are used when a child has outgrown car seats but are not yet large enough to sit in the back seat and have the seat belt positioned correctly. There are several types of booster seats, including high back boosters, backless boosters, and combinations, which grow with your child. Many states require the use of a booster seat until a child is at least 8 years old.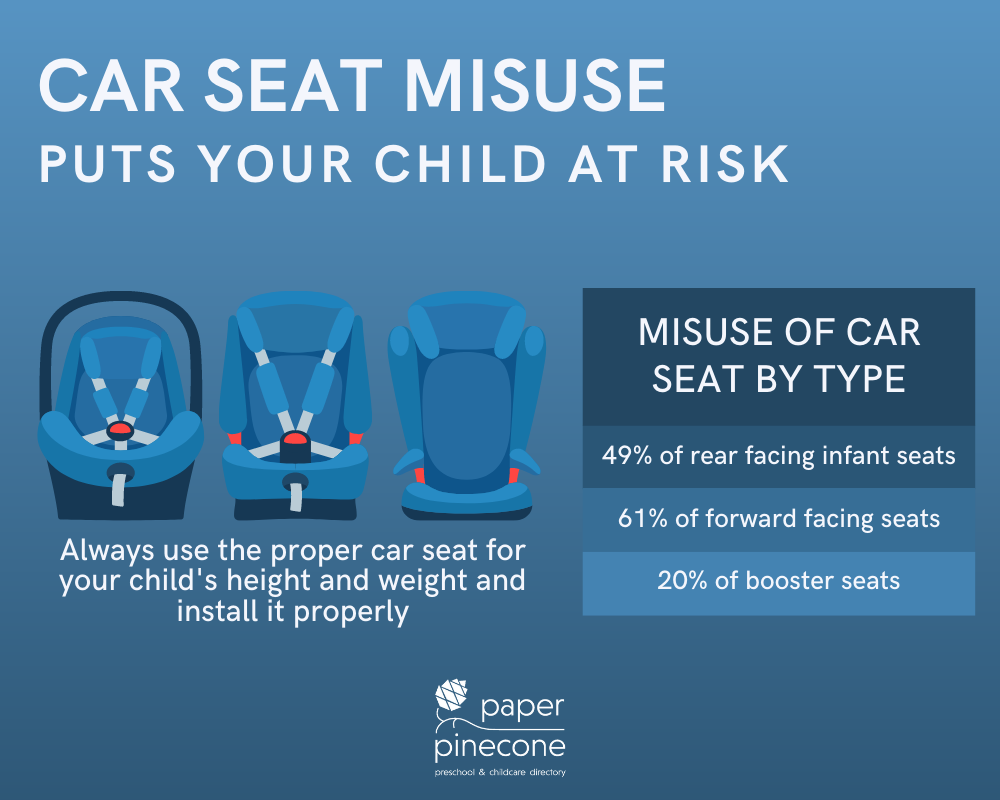 Finally, there are seat belt positioners designed for travel which reposition the shoulder belt and lap seat belt correctly for small children by bringing the seat belt down to the correct level, rather than boosting a child up higher. Only a few brands of seat belt positioners for children are available in the United States and experts only recommend the RideSafer Travel Vest, as some other brands lack the rear tether clip.
Must Know:

Children are 5X safer when they ride rear facing. State laws vary regarding when a child can ride forward facing, a child's age when they can ride in the front seat, when they can switch to booster seats, and when they can ride without booster seats, but keeping your child rear facing until they've reached the weight limit or height limit of your seat is the safest option.
Which is the best infant car seat? 
The rules and regulations regarding infant car seats are strict and every car seat must meet the same minimum safety standards. Fundamentally, the best infant car seat is one that meets all federal requirements and is correctly installed so a child can ride rear facing in the back seat. A high end seat with all the bells and whistles isn't safe if it's not installed correctly. Expensive seats may or may not include additional safety features, but often you're paying for a brand name or aesthetic.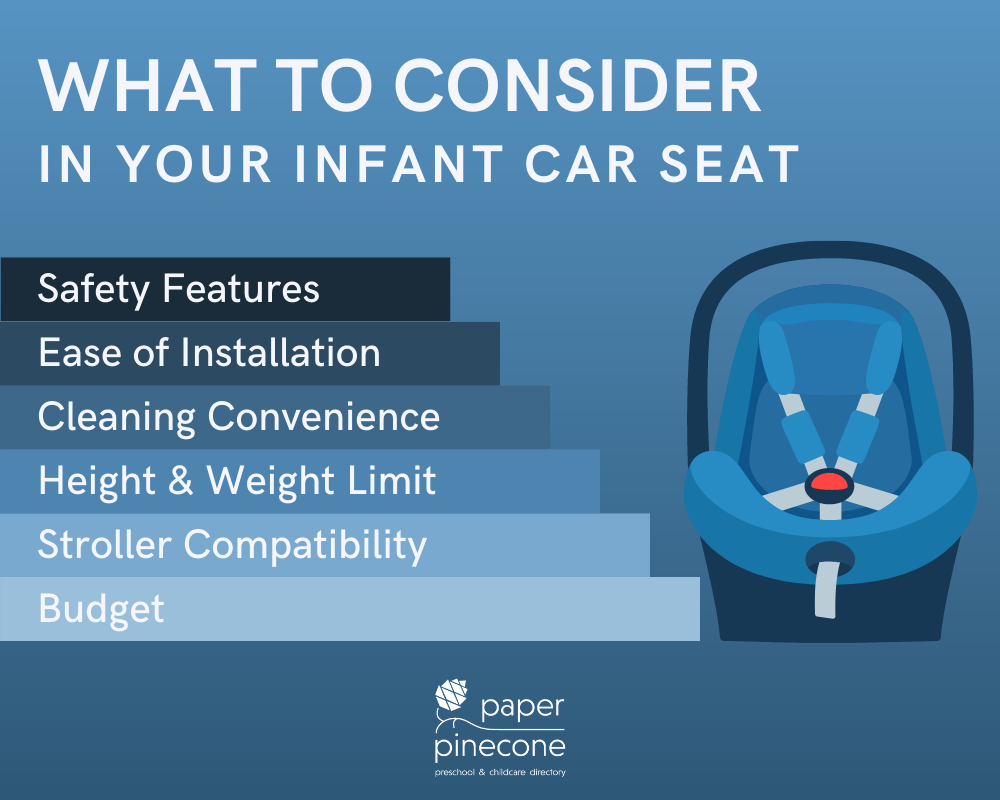 What should I look for in an infant car seat? 
There are several things you should look for when you're getting ready to buy an infant car seat.
Safety Features
In addition to meeting federal safety standards, you may want to consider an infant car seat that has additional safety features, like an anti rebound bar or load leg.
Ease of Installation
The installation process of an infant car seat is an important aspect to consider while buying one. The easier a car seat is to install, the more likely it is to be installed properly. If you are unsure if your seat is installed properly, you should contact a certified child passenger safety technician (CPST) for assistance.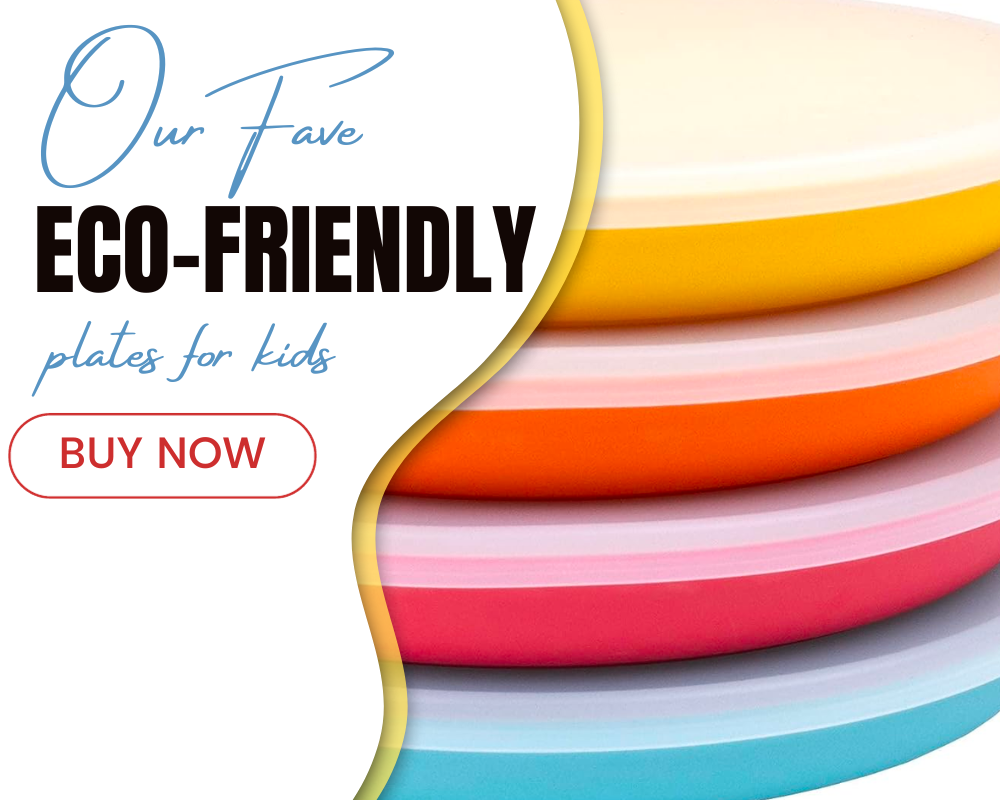 Conveience of Cleaning
Kids are messy! Most car seats have a fabric cover, but they can't always be tossed in the washing machine. Doing so can void the warranty and make the car seat less safe. Make sure the infant car seat you choose can be easily cleaned.
Stroller Compatibility
Travel systems are convenient because they come as a stroller and car seat set, but they can also be bulky and heavy. If you opt to purchase and infant car seat separate from a stroller, you'll need to get the right car seat stroller adaptor for the brands you buy. A universal car seat stroller is another option.
Height and Weight Limit
The height limit and weight limit may be a factor in your purchasing decision for longevity of use.
Budget
You should consider your budget when buying an infant car seat, knowing that it's something you're unlikely to use for very long.
Must Know:

Purchasing a used car seat is not recommended. Car seats should be replaced after an accident, even a minor one, and you don't know the history of a used car seat. In addition, all car seats have an expiration date and often a used car seat has expired or is close to its expiration date.
The Best Infant Car Seats According to Experts
Our list of the best infant car seats is compiled from CPST lists and Consumer Reports, who crash tests car seats periodically. We spoke with an independent child passenger safety technician who put their stamp of approval on all of the car seats on our list.
Clek Liing Infant Car Seat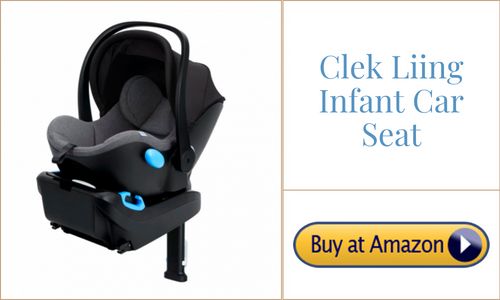 The Clek Liing infant car seat was ranted one of the best infant car seats from consumer reports
Overview: The Clek Liing is one of the lessor know, slightly pricier car seats on our list, but it scores top marks for safety. It's easy to install with the seat belt or LATCH and has seven recline positions. It includes a load leg, additional head support for babies under 11 pounds, and the canopy is SPF 100+. The seat weighs 9 pounds, which is average for infant car seats. Cost: $370-$500
Pros: Load leg, ease of installation, SPF canopy
Cons: Pricier than others
Review from a parent: "We were in an accident today. We were broadsided, the impact was on the passenger side of the car where both the baby and I were seated. The other car ran a red light and hit us going about 60 mph. Our baby doesn't have a scratch on her. The car seat did exactly what it had been tested and proven to do. I'm purchasing the same seat right now to replace what we had. This car seat saved her life."
Review from a CPST: "The Liing definitely offers some nice installation and ease of use features — beautiful baseless belt guides, Euro routing, rigid lower anchors, and a belt tensioning plate.  It's also pretty narrow so families who are working with tight spaces could find a great option in the Liing.  All of these features add up to a fairly high price point but we could see where families who want a narrow seat that's simple to install correctly might find the Liing a great option."
Chicco KeyFit 30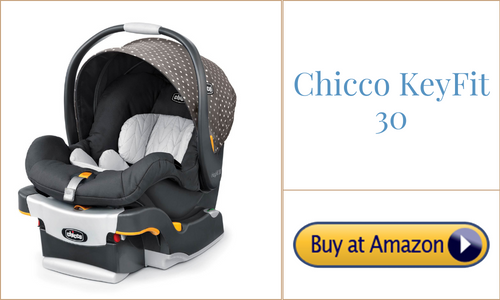 Chicco Key Fit earns high marks from consumer reports and from CPSTs. It's one of the best infant car seats available.
Overview: The Chicco KeyFit 30 performs very well in crash tests. Importantly, it's very easy to install using a seat belt or LATCH. The lower weight limit is 4 pounds however with an upper limit of 30 pounds. The car seat weighs 9 pounds without the base and has an angle indicator to help with proper installation. The fabrics are machine washable and Chicco is now offering ClearTex® fabric, which has no added chemicals. Cost: $180 - $220
Pros: Performs well in crash tests, trusted brand
Cons: Smaller sun shade than other brands, handle is awkward for some
Review from a parent: "We used this infant seat with our last two kids and really liked it. We're expecting twins now and when I was on the hunt for new baby gear, I knew I wanted to get the KeyFit again. It's quality, affordable, easy to install, the fabric cleans well, and it's safe for babies as small as 4 lbs (which is perfect in case our twins come early)."
Review from a CPST: "The Chicco KeyFit 30 has been, and remains, a solid rear facing only choice. We've found that it works well in a wide variety of situations. It's easy to install and use correctly — the true benchmark of an excellent car seat.  The low harness slots and optional inserts allow this seat to fit small babies well, while also providing plenty of room to grow!   We've been a fan of this seat from our earliest days as an organization, that opinion has stood the test of time over the course of countless online and in-person car seat checks."
Chicco Fit2 Car Seat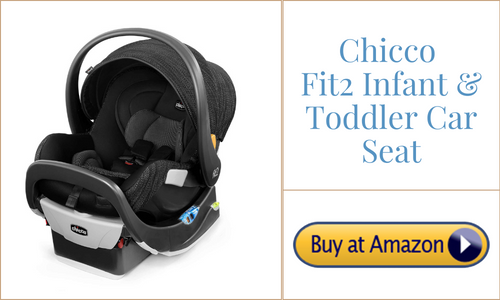 The Chicco Fit2 Car provides has the benefits of a portable infant seat with increased longevity as a rear facing toddler car seat, making it one of the best infant car seats available.
Overview: The Chicco Fit2 Car Seat is a unique option in the category, since it's designed to use for two years, not just infancy. A switch on the base changes the seat position, making it more upright for older infants and toddlers and giving them more leg room. It has a 7-position no rethread harness and an anti rebound bar. Consumer Reports says, "One of the better seats overall for balancing crash protection, ease-of-use and vehicle fit." It performs well in crash tests and installs easily using both LATCH or a seat belt. But, at 12 pounds, this definitely isn't a lightweight car seat. Cost: $320 - $360
Pros: The Chicco Fit2 can keep your child safe into toddlerhood
Cons: It's heavy and pricer than other infant car seats
Review from a parent: "We got into a three-way car accident on the day we left the hospital with our son, just two days old, and when our car was hit our baby's car seat stayed solid and he didn't even wake up! My husband and I suffered only minor injuries but our son....was perfect, not a scratch or a head injury or anything!! If you are on the fence about a car seat I am a living witness to tell you to get this car seat for your baby. I don't even like writing reviews but I had to come here and thank this company for creating such a safe piece of equipment."
Review from a CPST: "The Fit2 has a lot to offer — it's a well-featured seat that can fit most children until somewhere around their second birthdays. From harness adjustment to installation, almost every feature on the Fit2 is easy to use. We can see families who rely on taxis or car shares getting a lot of use out of the the Fit2."
Graco SnugRide SnugFit 35 DLX Car Seat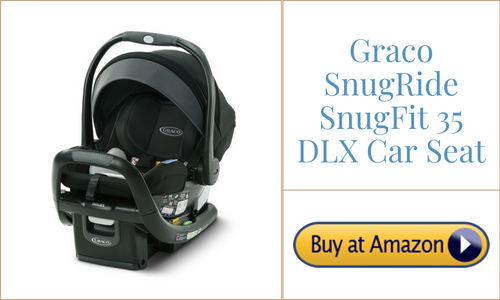 The Graco Snugride Snugfit 35 is a best infant car seat of 2023
Overview: The Graco SnugRide SnugFit 35 DLX is a favorite of CPTS and performs well in crash tests done by Consumer Reports. It's one of the best infant car seats for babies 4-35 pounds and up to 32" tall. The newest versions include an anti rebound bar and it can be installed with a European belt path. The SnugRide SnugFit has five recline positions. Weighing 10.5 pounds, the extra safety features add a few pounds compared to other infant car seats on the market. Cost: $230
Pros: Named a best value for it's affordable price point
Cons: Some parents say their baby gets very hot in the seat
Review from a parent: "I purchased this in combination with a fast action jogger that is also foldable and fit great in my trunk. The car seat clicks and connects very easy, installs in minutes along with car base, extra leg room when I ride at the front- having a Toyota Corolla 2019. Baby loves it and feels safe and comfy in it - we used it to relocate from Florida to Arizona when he was 2 months old and it worked great with the long distance... Soothing when baby is teething also for long and short rides."
Review from a CPST: "Graco has created an excellent, easy to install line of seats in the SnugLock series. The DLX model should appeal to families who want a base that installs with ease and well padded, easy to use carrier at a reasonable price point."
Peg Perego Primo Viaggio Nido 4-35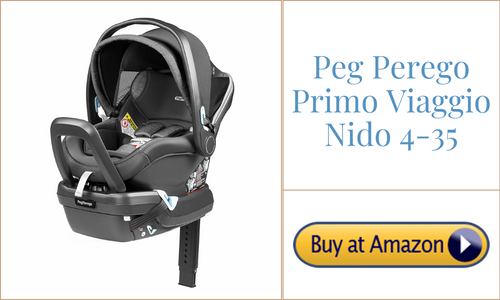 The Peg Perego Primo Viaggio 4-35 has enhanced safety features.
Overview: Peg Perego Primo Viaggio Nido 4-35 makes the list because of its safety features, including an anti rebound bar, load leg, and European belt path installation option. As the name implies, the car seat's minimum weight is 4 pounds and the maximum weight is 35 pounds. Like several other brands, there's a 32" height limit. Without the vehicle seat base, it weighs 9.5 pounds. The Peg Perego Primo Viaggio is compatible with most Peg Perego strollers. Cost: $300 - $400
Pros: Great safety features beyond federal requirements
Cons: Limited compatibility with other stroller brands, manual can be confusing, which increases change of improper installation.
Review from a parent: "We love this seat! Not too heavy, easy to install and take seat in and out of car. we got an adapter so that this seat works with Uppababy stroller. This is very easy to use and baby is very safe. When we did research this was the second safest car seat according to crash testing, but much easier to install than the top rated seat. We think having it installed correctly is very important in ensuring safety."
Review from a CPST: "I really like the Peg Perego Primo Viaggio 4-35 rear facing only seat.  It has high quality materials, it will accommodate a wide range of child sizes, and the baseless install was incredibly easy.  For me, the biggest drawback was the manual. I found it to be poorly worded and had to clarify several stipulations with Peg Perego while completing this review. A confusing manual increases the potential for misuse, especially for a brand new parent."
Safety 1st Grow and Go 3-in-1 Convertible Car Seat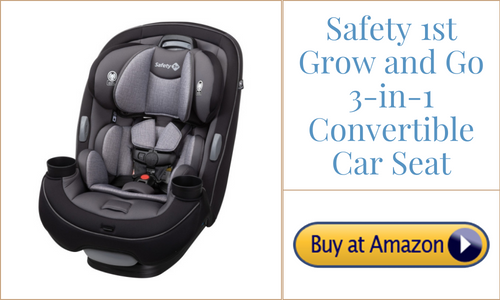 The Safety 1st Grow and Go 3-1 can be used as an infant seat, rear facing seat, forward facing seat, and booster seat.
Overview: If buying a separate infant car seat isn't in your budget, the Safety 1st Grow and Go 3-in-1 Convertible Car Seat is a good option. Since it's a convertible seat, the maximum weight is much higher than an infant car seat. As a rear facing seat, the weight limit is 40 pounds, forward facing, it's 65 pounds, and as a booster seat, the limit is 100 pounds. With a minimum weight of 5 pounds, it's suitable for most infants. However, since it's a convertible car seat, it doesn't have the flexibility of an infant car seat - it remains in the car attached to the vehicle seat, and you'll have to take your baby in and out, rather than having the convenience of a seat that doubles as a carrier and clicks into a stroller. Cost: $180
Pros: Affordable and flexible
Cons: No option to use with a stroller or carry infant
From a parent: "I was in a car wreck earlier this week, my car was totaled. And my son at one year, is 40 pounds. He literally didn't get a scratch. The car seat took a good hit and the only thing that broke on this seat was the height adjuster. I thank God I bought this car seat!"
From a CPST: "The harness or vehicle seat belt fit in all three modes remains the Grow and Go's leading feature. After so many years of having the ill-fitting in booster mode Alpha Omega on the market, the Grow and Go is a welcome change that can fit children from birth through their first days as booster riders."
Doona Infant Car Seat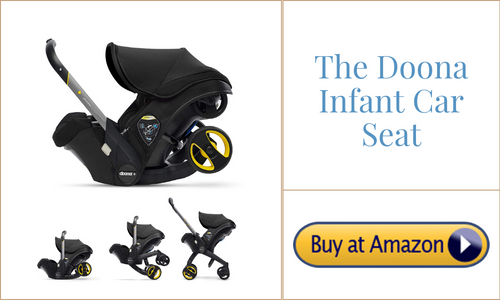 The Doona has the unique ability to become a stroller
Overview: The Doona is beloved by parents because it's not just a car seat - it's a stroller combo. This unique seat has legs and wheels that fold out of the way when it's in the back seat and actually becomes a stroller! It makes it much easier to transport a baby without waking them. The maximum weight is 35 pounds and maximum height is 32". The infant seat without the base weighs a hefty 16.5 pounds, so use as a carrier is difficult. Cost: $550 - $720
Pros: Stroller/infant car seat combination
Cons: Very heavy, expensive, can't be used for long
Review from a parent: "This car seat saved my sons life! We were just in a very bad accident, rear ended by a large truck, pushed into oncoming traffic and hit head on by another large truck then spun into a pole. My car was destroyed and I am severely injured with broken bones but the Doona kept my son entirely unharmed! He was laughing and smiling moments after as if nothing happened. Buying a replacement as required by law but the Doona was perfectly sturdy and intact!"
Review from a CPST: "The Doona is a well-appointed seat with a great many well thought out comfort features: the bamboo cover, extended sunshade, and of course the stroller feature. We've been extremely impressed with Simple Parenting's willingness to seek out opinions from the CPST community, then correct anything and everything that has needed correction. That gives us a high level of confidence in this seat!"
Evenflo Gold SensorSafe SecureMax Smart Infant Car Seat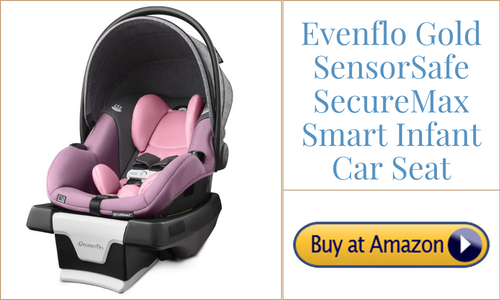 The Evenflo Gold SensorSafe SecureMax Smart Infant Car Seat sends alerts to your phone when your baby might be unsafe
Overview: The Evenflo Gold SensorSafe SecureMax Smart Infant Car Seat provides peace of mind to busy parents who are always on-the-go. This seat connects to your phone and alerts you if your baby gets unbuckled, becomes too warm, or if they haven't moved over a certain period of time. You can pull over and respond quickly, helping ensure your baby is safe even if you're not in an accident. It also has a tone that sounds when the car is turned off, reminding you that your infant is in the back seat and helping to prevent hot car deaths. Height and weight limits are consistent with other infant seats (4-35 pounds, 32") and the load leg provides additional safety. Cost: $200 - $240
Pros: Can help prevent injury and deaths from positioning or hot cars
Cons: Large base may be an issue if you have multiple children in car seats, reliance on technology may mean you pay less attention to your child in the car
Review from a parent: "My wife and I just had our 5th baby, a girl, on 6/7/2022. And let me say this is the best car seat we've had for all of them. The sensor is awesome. The seat fits her perfect and I wished years ago for a stabilizer leg. All in all this seat is great!!!"
Review from a CPST: "The SecureMax takes the type of well-fitting, easy to use Evenflo rear facing car seats that we already know and adds some really nice features. Coming in at a fairly reasonable price, we can definitely see where families would find that the SecureMax has a lot to offer!"
Best Infant Car Seat Quick Comparison Guide
2023's Best Infant Car Seat Guide
Car Seat
Weight Range
Height Limit
Seat Weight
Load Leg?
Anti-Rebound Bar?
Recline Positions
Cost

Clek Liing Infant Car Seat

4-35 LBS
32"
9 LBS
Y
N
7
$370 - $500

Chicco KeyFit 30

 

4-30 LBS
30"
9.5 LBS
N
N
5

$180 - $220

Chicco 

Fit2 Infant & Toddler Car Seat

4-35 LBS
35"
11 LBS
N
Y
6

$320 - $360

Graco SnugRide SnugFit 35 DLX Car Seat

4-35 LBS
32"
10.5 LBS
N
Y
5
$230

Peg Perego Primo Viaggio Nido 4-35

4-35 LBS
32"
9.5 LBS
N
Y
10
$300-$400

Safety 1st Grow and Go 3-in-1 Convertible Car Seat

 

5-100 LBS
49"
18.7 LBS
N
N
3
$180

Doona Infant Car Seat

4-35 LBS
32"
16.5 LBS
N
Y
1
$550 - $720

Evenflo Gold SensorSafe SecureMax Smart Infant Car Seat

4-35 LBS
32"
9 LBS
Y
N
3
$200 - $240
Frequently Asked Questions About Car Seats
What kind of car seat is right for a 2-year-old child?
Most 2-year-olds can use a convertible car seat, which can be installed forward facing or rear facing. And while 2-year-olds can legally sit forward facing in most states, correctly installed rear facing car seats are 5X safer than forward facing seats. A child should always be within the height and weight limits for any car seat and the seat should not be expired.
How long do kids need to use car seats?
In the U.S., every state has its own laws regarding car seat usage. Regardless of the law, a child should remain in a car seat or booster seat appropriate for their height and weight until the lap belt and shoulder belt fit properly. The minimum height for a seat belt to fit properly is 4'9" and typically, a child reaches that height between 10 and 12 years of age.
When does a car seat expire?
Car seats typically expire between 6 and 10 years after the date of manufacture, which is printed on every seat. Check your manual to determine when your car seat expires.
How do I know if my car seat is properly installed?
Once you've installed your car seat following the instructions in the manual, grab the seat at the base and forcefully attempt to move it. If the seat shifts more than 1" front to back or side to side, it's not installed properly.
Should I use the LATCH system or seat belt to install my car seat?
Most infant car seats can be installed using either the vehicle's seat belt or the LATCH System. Both are safe ways of installing a car seat, as long as it's installed properly according to the manufacturer's instructions and as long as your child has not reached the LATCH weight limit on your vehicle, typically 65 pounds combined weight of the child and the car seat.
What is the safest place for a car seat?
Typically, the best place for a car seat is in the center of the back seat. However, depending on your vehicle and seat, you may find that you can't get a proper installation in the center and therefore, installing behind the front passenger seat is best. Crash statistics aren't different for car seats installed behind the driver versus the passenger, but installing behind the front passenger seat allows you to get your child out of the car on the sidewalk side when you're parked on the street.
What is the safest car seat?
All car seats in the U.S. meet strict safety regulations and the safest car seat is one that's installed correctly and is the right size for your child's height and weight.
How do I know if the car seat straps are tight enough?
When you place your child in a car seat, position the chest clip at the arm pit level, tighten the straps, and try to pinch the straps in front of the shoulder. If you're able to grasp any of the material between your thumb and forefinger, the straps are too loose.
How do I get the seat belt tight when installing a car seat?
To ensure correct installation of a car seat with a seat belt, pull out the belt all the way, use the belt path that's recommended by the manufacturer, and then release the seat belt.
By Crystal Teegarden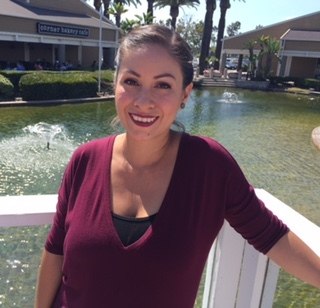 Crystal is a gentle parenting mama who loves reading, cooking, and exploring new trails with her husband and son. She is from Los Angeles but currently lives in Portland, OR where she is eating all the vegan food.
Paper Pinecone is the #1 most trusted childcare directory giving parents access to the best preschools and best daycares near you. Parents always search free and childcare providers always list free. Account sign up is always available. Send inquiries about the best daycares and preschools to questions@paperpinecone.com. This post contains affiliate links.