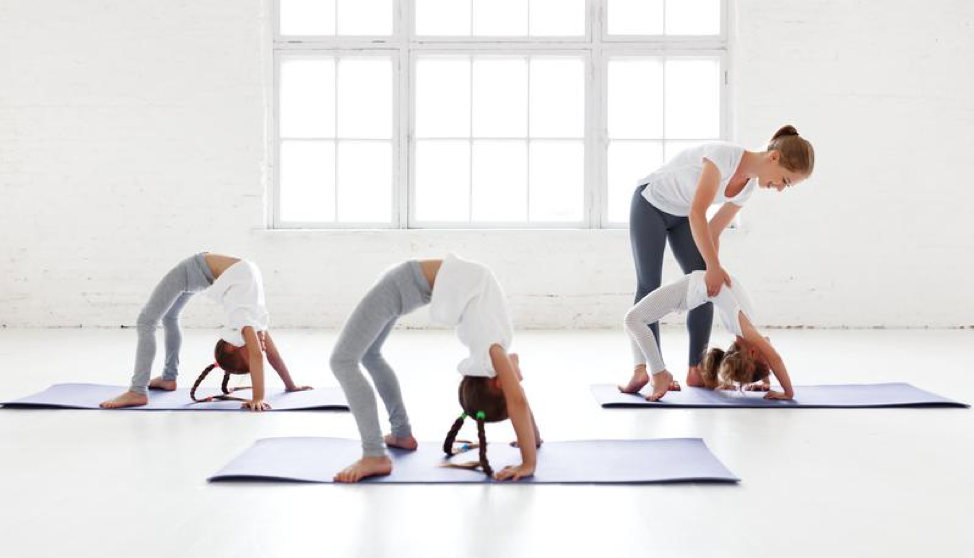 Published Date: 03/22/19
Yoga is an ancient practice used by many people around the world to help soothe tight muscles, relieve stress and promote well-being. Its roots stretch back thousands of years to the Indian subcontinent, but its usefulness is as relevant today as ever. While many adults are partaking in this practice, children are beginning to join in and reap the benefits of a healthy body and a quiet mind.
Why Yoga Works for Kids
While yoga can be a serious practice for some, it can also be playful and a lot of fun. Because of this, many parents and preschools are starting to incorporate yoga as part of their kid's daily routine. Children can participate in this whole-body exercise from an early age, learning to engage with their bodies in ways that they normally wouldn't.
Source: Yoga in Daycare - How to get Started

Yoga can provide many benefits for children, ranging from increased concentration to a boost in self-confidence. The exercise itself strengthens their growing bodies while the discipline it requires creates good habits that they'll carry with them throughout their whole lives. By learning how to quiet their minds through yoga, children can master important self-relaxation techniques that will help them avoid stress and anxiety later in the future.
Source: Secret Positives of Yoga for Children
Yoga Poses to Try
While adult yoga can sometimes be strenuous exercise, kid's yoga should be tailored to their abilities and attention span. These are a few fun and engaging poses that you and your children will love doing together:
Cat's Pose: Bring out their inner feline with this simple and beneficial asana. Kids will love arching their backs like a kitten, all while getting a gentle spinal massage.

Happy Baby Pose: A natural position for younger children, this pose encourages hip flexibility while letting them play with their toes.

Tree Pose: Better suited for older children with a greater sense of balance, this classic pose challenges kids to stand on one leg while pretending to be a tree.

Cobra Pose: Another easy animal pose, this asana promotes back flexibility in a fun way.
Source: Yoga Poses for Kids
Children's yoga will be a lot different that adult yoga. If you're an avid practitioner, you'll have to prepare yourself for a very different experience when working with children. While kids are often ready and willing to practice their poses, they're just as likely to roll around their mats and jump between proper poses and playing. This is ok, though. They'll still learn more than you'll realize, all while having some fun too.
Here are a couple articles we think you're really going to like! Check them out today!
Paper Pinecone is the #1 most trusted childcare directory. Parents search free for the best daycares and best preschools and childcare providers always list free. Get started today.