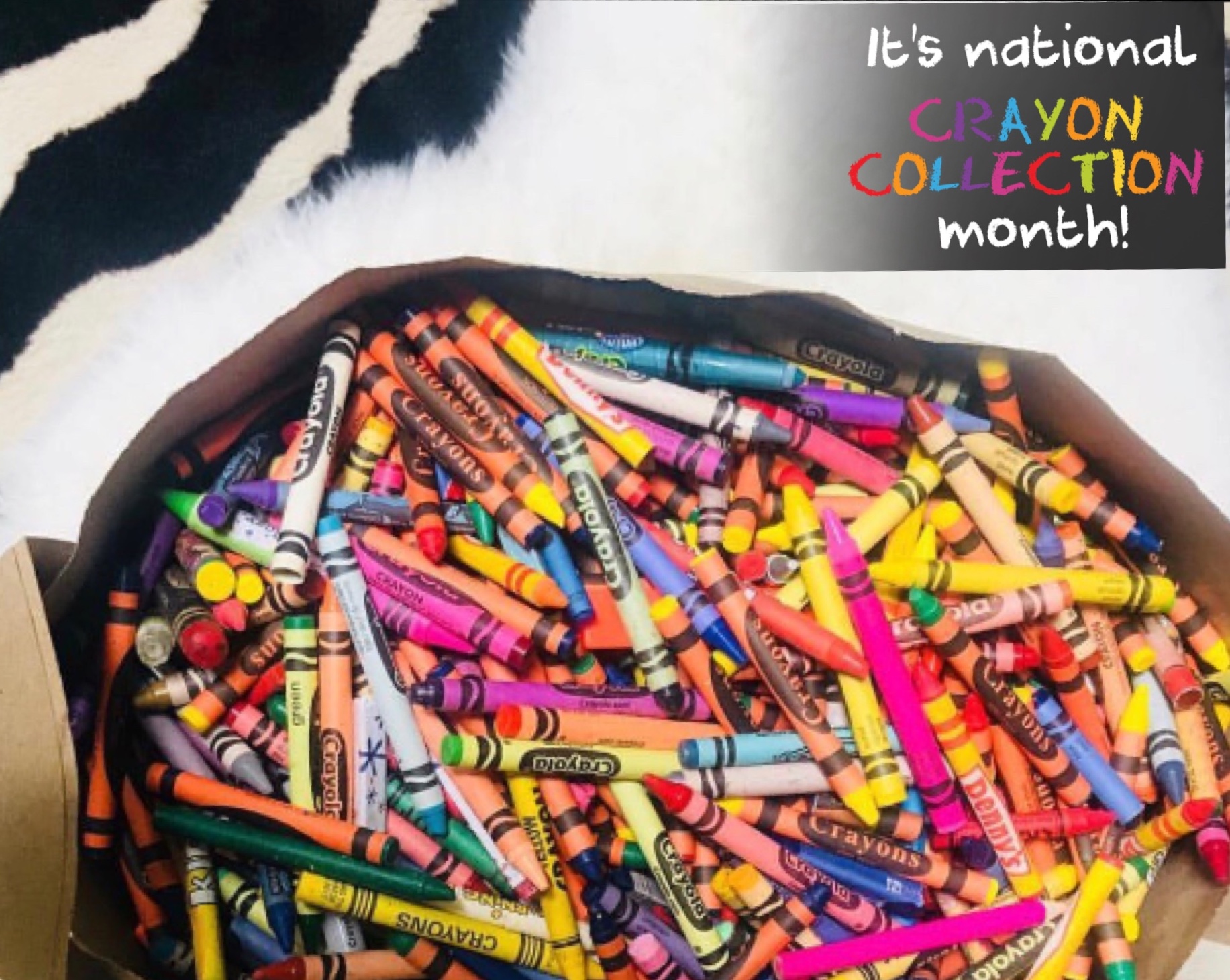 Published Date: 08/07/19
August is National Crayon Collection Month! This month is an essential time to provide crayons and art education resources for teachers and children in America's most underserved schools just in time for back-to-school. The Crayon Collection's goal is for all children to go to school feeling ready and confident!

The idea behind Crayon Collection is simple: Keep crayons (specifically those handed out at restaurants, which normally get trashed after one use) out of landfills and getting them into schools that need them. Crayon Collection pairs restaurants with local schools so that the schools can benefit from the like-new crayons kid-diners leave behind. Restaurants throw away over 150 million crayons per year and the Crayon Collection has the solution for this wasteful habit.
Title 1 Elementary Schools and Head Start Centers benefit from these crayons as most children served don't have any crayons of their own and depend on teachers spending an average of $900 out-of-pocket on classroom supplies.
Schools in well-served communities can also get involved by putting together a Crayon Collection in their home or school. This is a great way to introduce little ones to philanthropy and eco-consciousness.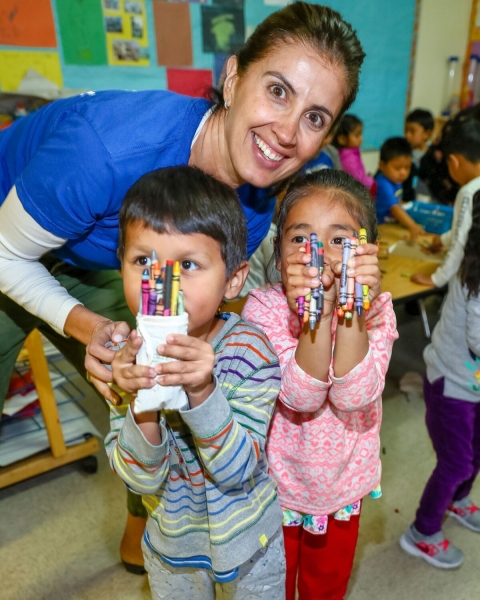 Here are the simple steps to starting your own Crayon Collection:
Step 1:
Find a good spot for a box or basket for the crayons to be collected in. You can click here to download a sign for your crayon collection box.
Step 2:
Spread the word! Inform everyone that there is a Crayon Collection in place and that they should bring in their left over crayons.
Step 3:
Ask local restaurants if they would be willing to add to your collection.
Step 4:
Join the Color Kindness Program by re-packing the collected crayons in individual pouches and having kids write a note of kindness to insert along with the crayons. This brings so much joy to the children receiving their very own crayons for the first time.
Step 5:
Find those crayons a new home! There are many underserved schools in the United States! Use our school finder below to find a school near you or email us at info@crayoncollection.org for support!

Those crayons go a long way. When Crayon Collection realized that most schools they served did not have access to art education due to budget cuts they also came up with a solution for that by challenging professional artists to create art projects using crayons as the main tool . The results were astonishing!
Crayon Collection's Arts Education Program allows for all children regardless of socio-economic background to explore their creativity. Our resources allow students to use their left and right brain and learn STEM subjects using crayons. Our Crayon Collection Art Curriculum is available for free to everyone. Please see the links below to access this program.
Introductory video: https://www.youtube.com/watch?time_continue=150&v=oGbTN4Ysvfw
Link to art education: https://www.crayoncollection.org/get-involved/teach/
Newspaper shapes: https://www.crayoncollection.org/wp-content/uploads/2018/10/2018-Artist-Lessons-Newspaper-Shapes.pdf
Video: https://www.youtube.com/watch?v=sXJIZ2p632Y
Alphabet Soup: https://www.crayoncollection.org/wp-content/uploads/2018/10/2018-Artist-Lessons-Alphabet-Soup.pdf
If you would like to learn about everything the Crayon Collection is doing this month, follow them on Instagram @CrayonCollection or join their newsletter here: https://www.crayoncollection.org/contact-us/.
Paper Pinecone is the best resource to promote your daycare or preschool and connect with thousands of families looking for care. Register your program at no cost today.
Other articles you'll love
Childcare and the 2020 Election: Democratic Candidates Who Support Universal Childcare
3 Tips to Get Parents to Pay Tuition On Time
.