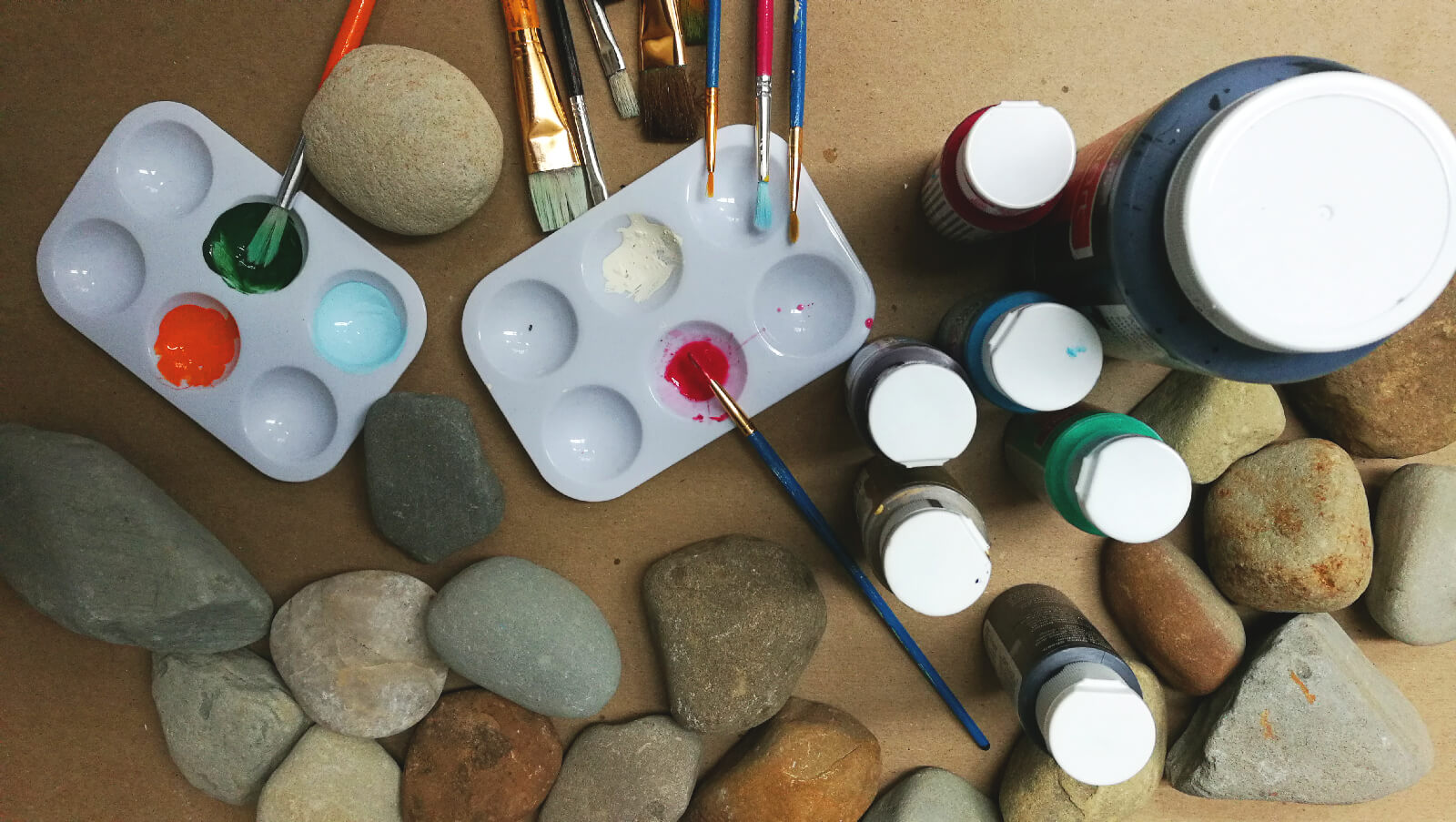 Published Date: 11/04/19
If you work at or run a preschool or daycare, you're always looking for fun and creative ways to engage children and incorporate lessons through song, art and play. These ideas play off the painted rocks craze where ordinary rocks are painted with fun messages and designs, then set out around communities to be randomly found ⁠— often referred to as the "kindness rocks movement".

Take a Virtual Trip Around the World
Paint some rocks, then send them on a journey. With GoRock.com, you can do just that! It's simple. Paint a rock, then get an ID from GoRock.com. Add that ID to the rock and place the rock where it will be found. When someone finds it, they enter that ID on the website and you'll then be able to see on a map where that rock has traveled.
It's a fun way to learn geography. Plus, reading the stories from those who have previously found that rock helps the kids understand how the rock they painted is making others smile. BONUS: every rock painted with GoRock leads to donations to charity, so you're having fun and painting with a purpose!
Get started with GoRock's beginner's guide to painted rocks.

Story Stones
Paint stones with easily recognizable objects and use for story time. For younger children, use the stones to help expand their vocabulary. How fun would it be to paint stones with all the yummy grub The Very Hungry Caterpillar chows down!? Then, place the stones in a pile and have the kids identify the various foods as the teacher reads aloud the book. This exercise works on listening skills, ensuring children are following along with the book. It's also a fun, hands-on activity to work on object identification skills. For older children, stimulate their creativity by giving each child a rock and have them incorporate the object into a story. Or, as a group, try to create an entire story where each child adds to the story, including their object — though, fair warning, silliness may ensue!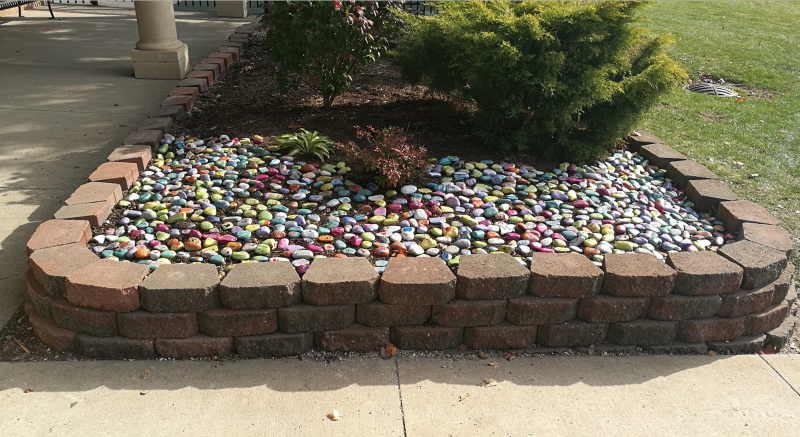 Memory Game
Take the above-mentioned story stones and paint two of each object. Voila! Instant game of memory. This makes for a fantastic quiet time activity. And, not only will the kids have fun playing the game, they'll be working on their recognition skills and concentration, improving their short-term memory and honing their attention to detail.
Get up and move!
Imagine this. It's raining outside and you have a classroom full of antsy kids. This is a perfect rainy day activity! Write a different movement on each stone. Reach into a bag and pull out a stone, calling out the movement.

Some ideas include:
•    Jumping jacks
•    Run in place
•    Raise your right/left arm
•    Stand on one leg
•    Tip toe in a circle
•    Reach down and touch your toes
•    Melt like a snowman
Not only will this game get out some wiggles, it'll help the kids with body control and spatial awareness, balance, flexibility and gross motor skills. And, it may just help those kids who mix up their left from their right.

Create a Kindness Rocks Garden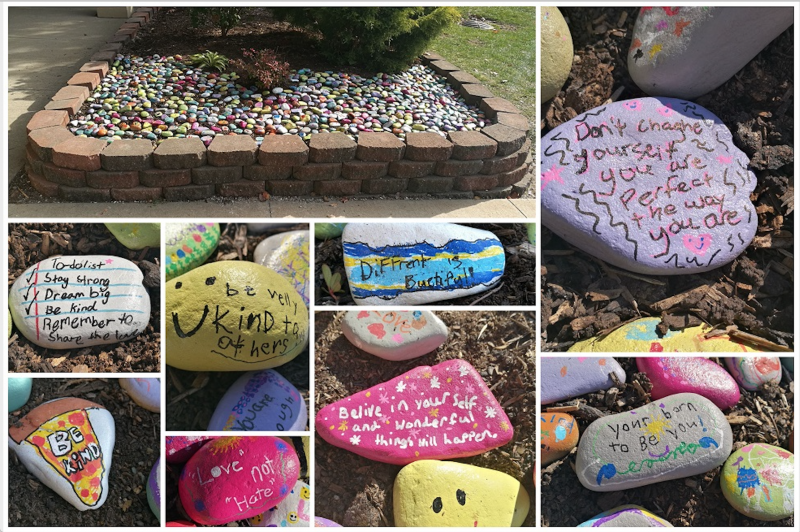 What better way to greet students, staff and visitors to your daycare or preschool than colorful stones hand-painted by the children! This is a wonderful opportunity for a group discussion with the kiddos about kindness. Topics may include: sharing, being a friend and not a bully, being helpful, showing compassion for others, positive thinking and using kind words. Following the discussion, the children can paint rocks with positive words (even colorful swirls and dots make for beautiful rocks). Make sure to seal the rocks with a weatherproof/waterproof sealer. This will protect what you've just painted and help the bright colors last as long as possible. Then, find a location near the entrance of your building (the base of a tree makes for a nice spot) and show off your masterpieces!
 
Tip: if the idea of having younger kids wielding wet paint and brushes makes your head spin, pre-paint the rocks in colorful colors, then have them use paint pens to draw on the rocks.
Paper Pinecone is a thought leader in Early Childhood Education and a marketplace for parents to find the best daycare and preschool programs in their area. Parents search thousands of providers at no cost and providers always list free. Get started today.