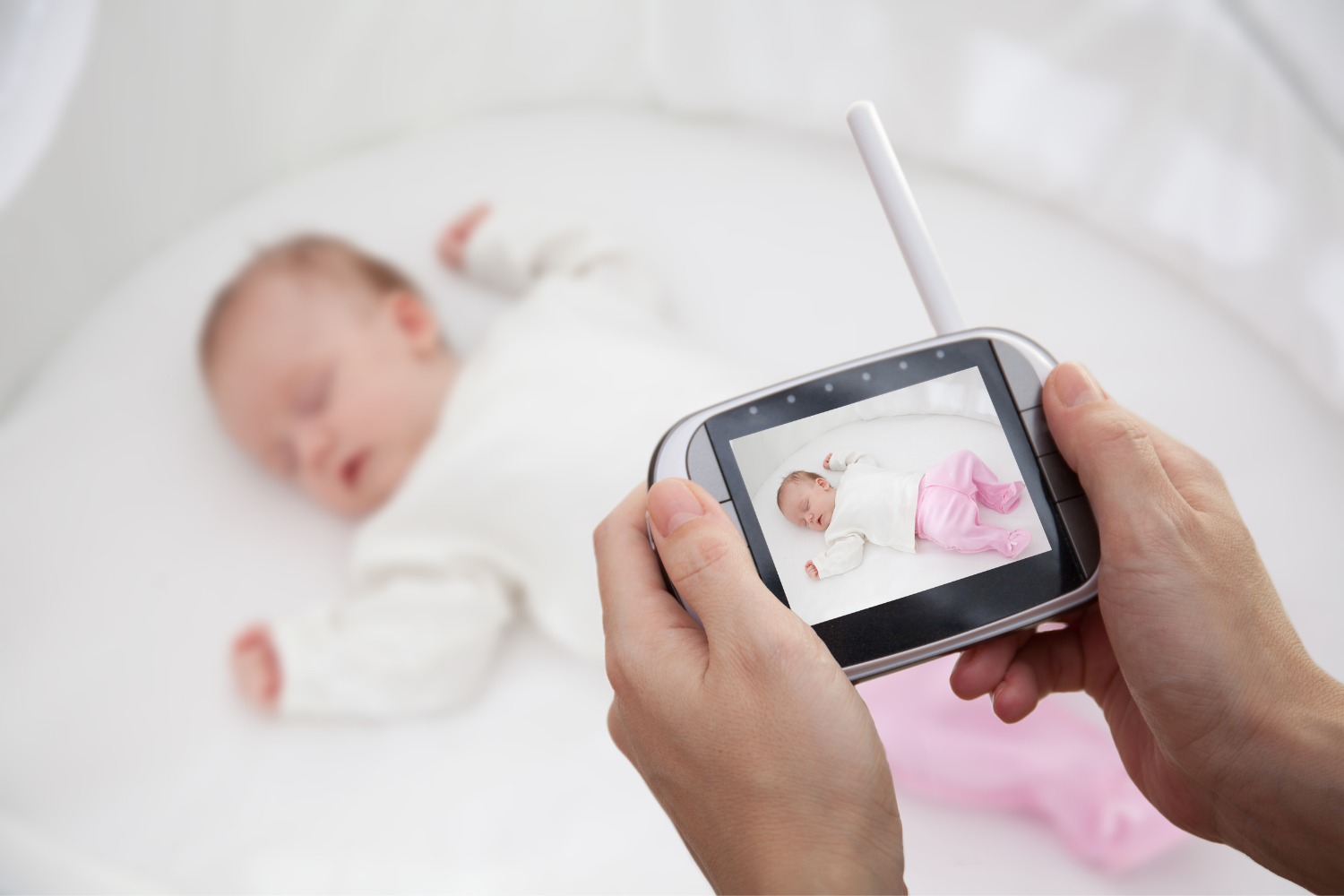 Published Date: 10/03/23
In need of a reliable baby monitor? We've got you covered. 
There are hundreds of baby monitors available in the market. With such a massive number of choices available, deciding which one would be the best choice can be challenging. It can even feel daunting and overwhelming to look through the pros and cons of every baby monitor. 
But do not worry - we have done thorough research to save you precious time and curated a comprehensive list of top-notch baby monitors. 
In this blog, we will delve into the definition and types of baby monitors, the benefits of buying one, things to look out for, and the 3 best baby monitors without wifi, sure to improve your life. 
Table of Contents:
What is a Baby Monitor? 

Types of Non-Wifi Baby Monitors 

Benefits of Investing in a Baby Monitor Without Wifi 

How to Choose the Best No-Wifi Baby Monitor in 2023? 

3 Recommended Best Non-Wifi Baby Monitors 

The End Note 

Commonly Asked Questions about Best Baby Monitors Without Wifi
What Is A Baby Monitor?

A baby monitor is an invention of technology that helps you keep a tab on your baby when you are in a different room or place. An electronic device equipped with a video or audio transmitter and a portable receiver, a baby monitor helps you ensure and keep your baby safe. 
Types Of Non-Wifi Baby Monitors
There are three different types of non-wifi baby monitors: audio-only, video, and movement monitors. Let's go over them one by one to gain a better understanding.
Audio-Only Baby Monitors

An audio-only monitor resembles a walkie-talkie and only requires a local audio network to work without requiring the internet. It only transmits the sound from your baby's nursery to you through the paired device.
If you prefer the traditional and simple method for keeping a tab on your little one - audio-only baby monitors are a great option. 
Video Baby Monitors
A more modern monitoring solution than audio-only monitors, a video-only monitor helps you keep an eye on your baby.
While the camera screen captures the sight and sound of your baby, the display unit transmits the feed, giving you a peek into what is going on in the nursery room. If you prefer a non-conventional and fun method for monitoring your baby's activities - video baby monitors are a great option. 
Movement-Detection Baby Monitors
Movement monitors detect and track your baby's vitals, such as heart rate, temperature, breathing, and oxygen saturation level. You can use movement monitors in three ways:
Place the sensors under your baby's mattress

Attach a clip to your baby's nappy or diaper

Don your baby with wearable devices like a bracelet or a sock  
Movement monitors sense the small movements your baby makes. In case they do not sense any movement for 20 seconds, they emit an alarm to alert you.
So, if you prefer a more smart-device-based baby monitor - movement-detection baby monitors are a great option.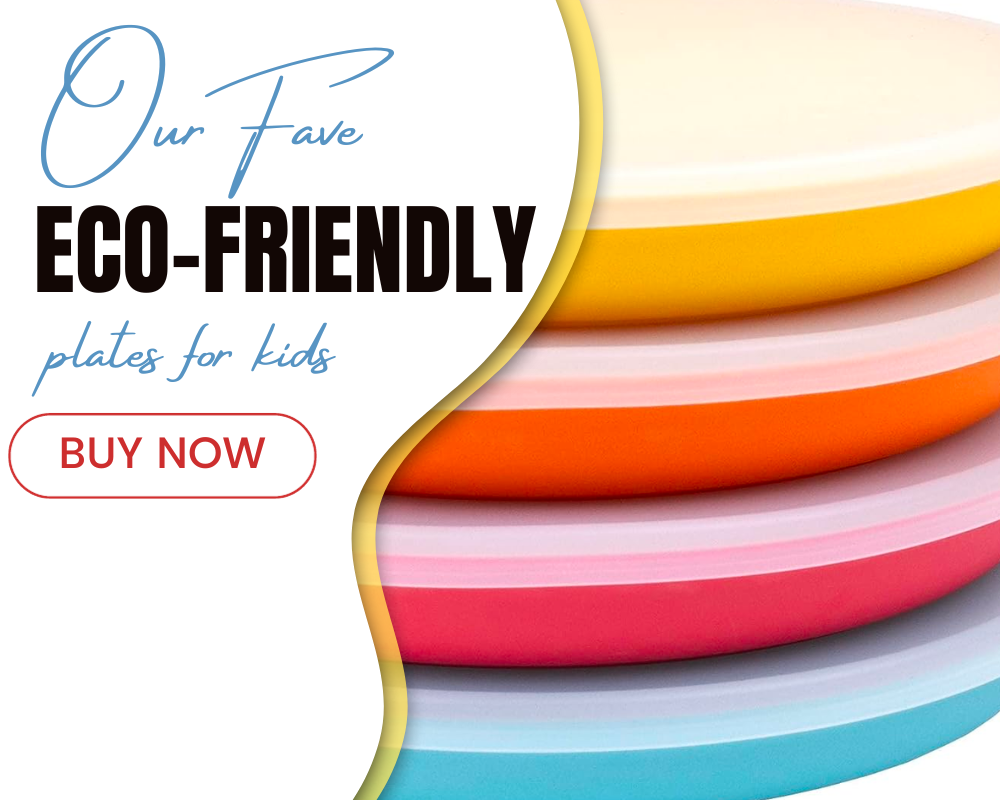 Why choose a baby monitor without wifi?
Looking after a baby requires immense patience and attention. And if you have a new baby on the way, going to check in on your other little one frequently can be doubly exhausting.
But baby monitors can change this by doing checking-in and monitoring work for you. With a baby monitor at hand, you can catch up on your sleep and pending work peacefully without many interruptions.  
Besides this, there are so many benefits to investing in a baby monitor, such as:
A Source Of Reassurance:
Every year, around 3500 infants succumb to sleep-related deaths, such as sudden death infant syndrome (SIDS), in the US. The threat of SIDS taking away your baby can cause immense worry.
To reduce that and provide reassurance, the best wifi free baby monitors can sense your baby's movements and alert you if they can not. Further, they can help you detect dangerous sleeping positions and ensure safe sleeping practices to an extent for your little one/s. 
Take A Relaxing Shower:
It can be difficult and anxiety-provoking for parents to leave their newborn alone for even a few minutes.
With a baby monitor, you can do that without worry. You can part away long enough to take a relaxing shower, knowing that you can glance at the video feed whenever you start to feel anxious.
Track Sleeping Hours Better:
A newborn usually sleeps 16-18 hours, while an infant sleeps 12-16 hours.
Through a baby monitor with no wifi, you can see if your baby is actually sleeping, kickstart the practice of sleep training, and track the number of hours your little one sleeps to verify if they fall into the above category.
Record The Precious Moments:
Video baby monitors that come with the recording feature allow you to record and save the precious moments of your baby. You can even share those special moments with your extended family and friends, giving them a chance to partake in your happiness. 
Check On Your Baby With The Lights Off:
Turning on the lights can sometimes wake up your baby. Thanks to video monitors equipped with the feature of night vision, you can now see into your baby's nursery - from your bed - without turning on the lights. 
What should you consider when buying a baby monitor?
Baby monitors come with a lot of features. What ultimately matters is that they should have the non-negotiable must-haves. Do not know what those are?
Let's find out the key features you need to be on the lookout for so that you can buy the best non-wifi baby monitor in 2023.
Battery Life:
Go for a baby monitor whose battery lasts through the night without requiring recharging. More specifically, the battery should last at least up to eight hours on a single charge.
VOX Mode:
A battery-conserving feature that puts the baby monitor on standby when your baby is quiet and switches it back on when the sound crosses a particular threshold.
By not transmitting harmless shuffling and snoring, VOX mode helps you relax, enjoy moments of peace, and sleep better. 
Range:
The best non-wifi baby monitors with parent units tend to have a range of up to 1,200 feet. Some units have an inbuilt analog signal that helps you view your baby from even the porch of your house.
So, when choosing a baby monitor, opt for one whose range extends vertically and horizontally to the extreme corners of your home. 
User-Friendly:
Always opt for those baby monitors that are easy to set up and easy to use. The best baby monitors have easy-to-understand instructions or picture-driven directions for setting them up.
In addition, they are simple to navigate and control on a daily basis. 
Temperature Monitoring:
The best baby monitors with no wifi are equipped with a temperature monitoring feature, which monitors the temperature of your baby's room.
For instance, if the room's temperature becomes too warm or cold and thus uncomfortable for your baby, it sends out an alert so that you can adjust it to a comfortable level.
Wirefree:
Choosing a wire-free baby monitor without wifi is paramount to ensuring your baby's safety. Though, if you end up choosing a corded baby monitor, do ensure to keep the cords out of your baby's reach.
The Juvenile Products Manufacturers Association (JPMA) recommends placing the baby monitor and its cords at least three feet away from your baby. 
Video And Audio Quality:
The best no wifi baby monitors have HD video quality and a night vision feature, enabling you to look into your baby's nursery in the dark. They also have a zoom-in feature, a pan and tilt feature, and a wide-angle lens feature. 
In addition, they enable you to hear your baby's sounds, such as a cry, crystal clear and allow you to reassure and soothe them through the two-way talk mode. 
Lullabies:
Give a higher preference to baby monitors, which can play gentle music and lullabies to soothe your baby to sleep. Many baby monitors provide you with a number of lullabies to choose from.
Security:
Unlike wifi-connected baby monitors, which are generally prone to hacking, baby monitors without wifi are more secure.
These monitors use FHSS (frequency-hopping spread spectrum) and transfer data through non-static channels, thus making them less prone to getting hacked. 
How we choose the 3 best baby monitors without wifi?
To compile a list of the best baby monitors without wifi, we have looked at all the essential features discussed above and zeroed down on these 3 baby monitors. 
Before we talk about them in detail, have a glance at an overview of our top picks. 
| | | | |
| --- | --- | --- | --- |
| Baby Monitor Model | Eufy Security Spaceview | Infant Optics DXR-8 PRO | ANMEATE SM935E |
| Range | Up to 600 ft. | Up to 1000 ft. | Up to 960 ft. |
| Resolution | HD 720P | HD 720P | - (no info found) |
| Battery Life | 8-15 hours | 6-10 hours | 8-12 hours |
| Zoom/Pan/Tilt Feature | Available | Available | Available |
| 2-Way Talk/Audio Mode Feature | Present | Present | Present |
| Screen Display Size | 5" | 5" | 3.5" |
| Connective Technology | Wireless | Wireless | Wireless |
| Night Vision Feature | Present | Present | Present |
| Temperature Monitoring Feature | Present | Present | Present |
| VOX Mode | Present | Present | - (no info found) |
| Price | $158.39 | $199.99 | $56.44 |
eufy Security Spaceview Video Baby Monitor with Camera and Audio

This is one of the best video baby monitors with no wifi. With a large 5" 720p HD resolution screen that can be paired with four cameras, you can see your baby in crystal-clear quality from every corner of the nursery room.
Equipped with a zoom and tilt feature and a night vision sensor, it enables you to zoom the camera in on your baby and also get a separate floor-to-ceiling view of your baby's nursery in the dark.
The eufy Video Baby Monitor sends you audio and motion alerts as soon as your baby starts crying. Thanks to its in-built microphone and speaker, you can communicate with and pacify your baby. In addition, it can play calming lullabies to comfort your baby.
Owing to temperature monitoring and the VOX mode feature, it monitors and showcases your baby's room temperature and goes on standby to preserve battery power when your baby is quietly asleep.
Suitable for indoors, the eufy Video Baby Monitor comes with a wall-mount accessory and is completely secure and safe to use.
What's Worth Considering:
Easy to set up

Material type: Plastic

Zoom capacity: up to 2x

Pan capacity:330°

Tilt capacity: 110°

FHSS supported

Lasts 8 hours on video-streaming

Lasts 15 hours in sleep mode
"I absolutely love this baby monitor, Eufy nailed this product! As a mom to three, this is hands down the best monitor I've owned. The picture is clear during the day and in night mode.
I love that you can independently set the sensitivity of the VOX feature and the sound alert. As a light sleeper, I almost always wake up as soon as the monitor comes out of sleep mode, but I love having the alert backup just in case I am in a deep sleep.
This is the first monitor that I've owned that has the time displayed on the monitor. I appreciate this feature so that I do not have to check my phone to see what time it is immediately.
I have not tested out the range of the signal, but my bedroom is on the opposite side of the house as the baby's room, and we have had no signal interruptions. This is better than other monitors I've had in the past.
Overall, I would recommend this product to any parent."
Infant Optics DXR-8 PRO Video Baby Monitor

This is yet another best non-wifi baby monitor. Similar to the eufy, it provides ultra-clear video and audio quality. Thanks to its expansive HD resolution screen, colorful display, and sharp viewing angles, you can view your baby with excellent clarity in bright and low-light settings. 
Equipped with active noise reduction technology, this baby monitor filters out the unnecessary noise of fans, air conditioners, and purifiers, enabling you to hear your baby more clearly.
Owing to its 2nd-generation FHSS-supported system, this monitor provides a hack-proof way to establish a secure monitoring connection with your little one. 
What's Worth Considering:
User-friendly

Material type: Plastic

Comes with interchangeable optical lenses

Zoom capacity: Up to 6x

Full viewing control (pan capacity: 270° and tilt capacity: 120°)

It can be coupled with four cameras

Independent volume and brightness controls
"This monitor is exactly what I was looking for! I did not want something that was dependent on wifi as its spotty at best in our area. This monitor is of amazing quality and has a great range from the camera to the monitor if you are looking to sit on the porch while your baby naps.
Hands down one of the best things we could have requested as a shower gift, but I would not hesitate to make this purchase on my own based on the experience we have had. The camera quality is amazing, as well as the sound. Overall a wonderful product. We have nothing negative to say about this monitor!"
ANMEATE 3M935E Video Baby Monitor

This is one of the best travel-friendly baby monitors out there. With a range of 960 feet, this monitor enables you to focus on other work while it babysits for you. 
Equipped with an in-built temperature sensor and automatic infrared night vision, this baby monitor alerts you to uncomfortable temperature changes and lets you peek at your baby while it is dark in the nursery. 
Providing you with crisp and clear video and audio quality and full viewing control on the parent unit, this baby monitor is a secure monitoring solution for indoors and outdoors. 
What's Worth Considering:
User-friendly

Compact, portable design

Zoom capacity: Up to 2x

Pan capacity: 355°

Tilt capacity: 120°

Alarm setting function

In-built lullabies player
"We needed an inexpensive monitor for traveling with our son, and we ended up liking this so much more than our expensive one. Love that it connects over its own signal rather than wifi, so it is way more private, no hacking!
It notices the temp of the room, can be moved with a remote to change the view/angle, gives sound and video, and the battery lasts for over a day using eco mode in low!!
But overall, this monitor is so worth the price! If you do not want to spend $100+ on a monitor, this is such a great option!!!!"
The End Note

Overall, a baby monitor helps you keep a protective eye on your baby while enabling you to feel a sense of mental peace on the side. 
Since you now know everything of importance about the best baby monitors without wifi, it is high time to invest in one if you just had a newborn or if your second baby is on the way. 
If, at any point, you still feel confused and can not decide on a non-wifi baby monitor, you can connect with our SMEs at Paper Pinecone. Thought leaders in childcare and early childhood development, Paper Pinecone experts can further help you decide the best daycare and preschool program for the healthy future development of your baby. 
Commonly Asked Questions about Best Baby Monitors Without Wifi
Are non-wifi baby monitors safe?
Baby monitors without wifi are more secure and less prone to hacking than their wifi-connected counterparts. So, non-wifi baby monitors are generally safe to use.
When should I buy a baby monitor?
If you want to have some relaxing moments on the side, you should typically buy a baby monitor from the very start—when you have a baby on the way or have just welcomed a baby into your life.
At what age should I stop using a baby monitor?
There is no set age to stop using one; however, it is suggested that you quit using a baby monitor when your child turns four years old.
Is it safe to leave a baby monitor on at night?
As long as your sleep does not get affected and you follow all the usage guidelines, you can leave a baby monitor on at night.
Where can I place the baby monitor?
You can place the baby monitor on a wall, close to the ceiling, or on a tall shelf. Just make sure to check that the monitor's position provides an uninhibited view of your baby's room.
How do baby monitors without wifi transmit information?
Baby monitors without wifi use radio signals to transmit information to the parent unit. They deliver the audio and video-based information from the monitor to the receiver through non-static channels.
Do baby monitors have cameras?
Video-based baby monitors are equipped with cameras to help you peek at your baby from time to time. Some video monitors without wifi even have the capacity to be paired with up to four cameras. 
Is the eufy baby monitor user-friendly?
The eufy baby monitors are extremely user-friendly. They can be used right out of the box, send out alerts whenever your child needs you, and are generally easy to navigate and use. 
What makes a baby monitor with no wifi a top-notch monitoring solution?
Having non-negotiable must-have features is what ultimately makes a baby monitor without wifi a top-notch monitoring solution. Some of these features include an expansive range and display screen, crystal clear video and audio quality, long-lasting battery life, the availability of temperature monitoring, VOX mode, and an infrared night vision feature.