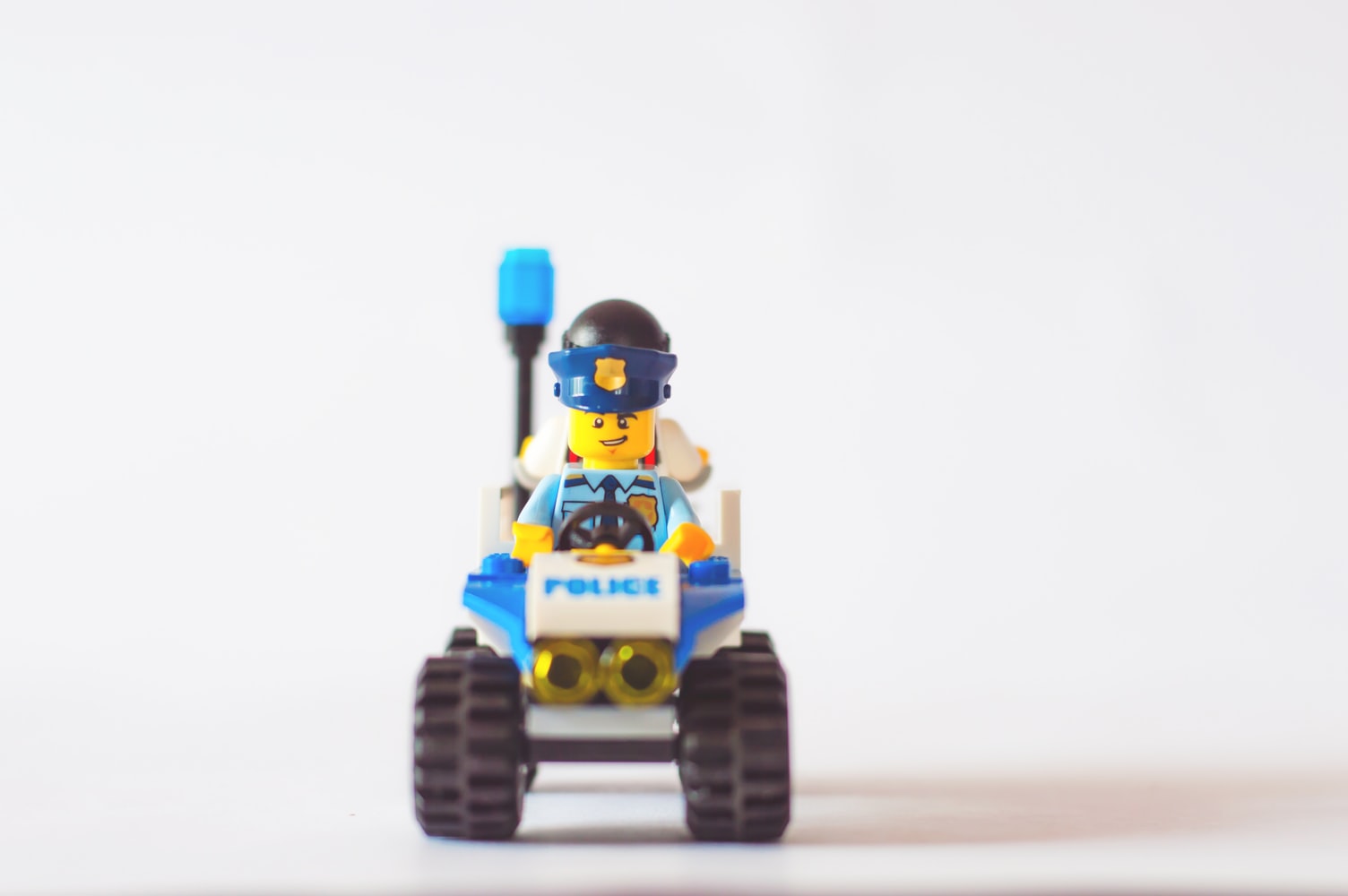 Published Date: 08/07/19
Rainy days. Minor illnesses that keep the kiddo home. Potty training. Snow. Whatever the reason you're stuck inside, we've got 18 super fun ways to keep both you and your child entertained.
1. Play with LEGOS
You've got a million of 'em, so start building. Not only are LEGOS fun, but they're the perfect toys to aid in your child's development. Get creative! Or, if creativity's not your thing, take to the internet. There are tons of sites that have great ideas for easy building.
We know, we know. We're parents too. Playing can be super boring. But at least LEGOS give you some freedom. Plus, they can be a great way to destress. So, get your comfy pants on, get down on the floor and start playing.
2. Make paper airplanes
If you're like me, you make some folds in a piece of paper so it resembles an airplane, toss it into the air, and watch it promptly nosedive to the floor. But, that doesn't have to be the case. With 12 different ways of making airplanes, this site makes it easy. It even tells you which designs are good at doing tricks and stunts.
Try not to get too caught up in the fun, and make sure you're including your kiddos. Making paper airplanes is great for fine their motor skills and hand eye coordination. Start by breaking out the crayons and markers and let them decorate, and then fold away. See which ones fly the farthest, which ones spin the most, and which ones crash, like mine…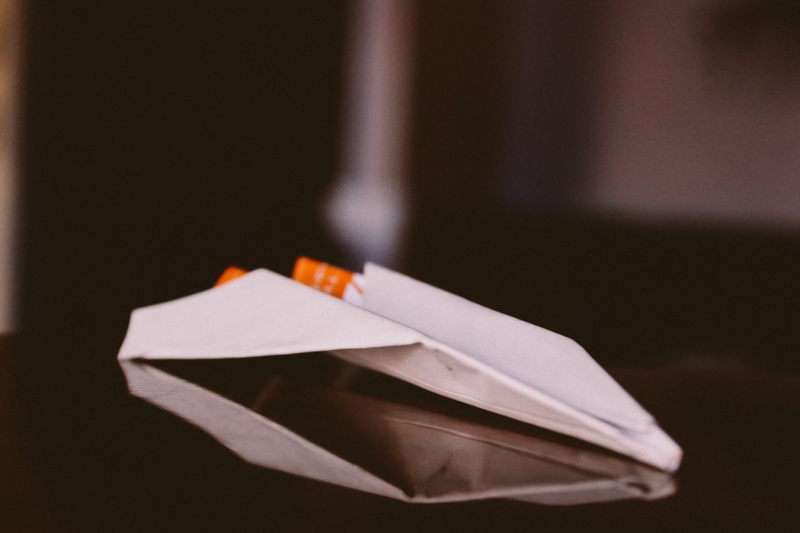 3. Tell a story
This is one of my favorite activities with my kiddo. I am always super impressed whenever he comes up with a surprisingly interesting story from scratch.   
Take turns telling each other stories. Storytelling is very important for kids this age because it helps them exercise their imagination and logical thinking skills. They also have to exercise their short term memory skills, because they need to remember who every character is, their names and what they have done throughout the story.
Wanna make things even more fun? Try building upon each other's stories or completing each other's stories. Either way, it is the experience of being there with your kiddo and being entertained by them that counts.
4. Play hide and seek
Hide and seek is a great indoor game for everyone! I absolutely love it, and I'm an adult! (Or at least I like to think that I am. Hubby disagrees haha.)
Preschoolers are at a stage where they are getting better at hide and seek, although they may not be that good yet. So indulge them when you play. Hide just enough to challenge them a little while making sure you are relatively easy to find.
And when they hide, let them have the upper hand and act like you cannot find them, but be sure to find them eventually because they may get bored when they stay hidden too long.
It is important to note here that you should not force a game on a preschooler. Gauge their interest level before you start and in the course of the game. Watch how they act and look out for the cues that they are bored or they want to try something else. Let them take the lead and your playtime will be all the more fun.

5. Sprinkle in some kindness with painted rocks
Have you ever come across a painted rock and wondered what it's all about? The "kindness rocks movement" is sweeping the nation and you can join in!
It's as simple as taking an ordinary rock and painting it. Little ones are full of ideas and painting is a wonderful way to unleash their creativity. Use acrylic paint, found at craft stores and big box retailers (Target run anyone!?). Or, use paint pens if you're cringing at the idea of paint getting everywhere but the rock. This checklist takes the guess work out of what supplies to get to start painting.
After you paint the rock, you can even make a bit of a game out of it by following its journey on a map as it travels (sounds like a bit of a geography lesson wrapped in a bundle of fun).
So, get this! You can get an ID from GoRock.com and add it to your rock, then set it free and watch where it travels and spreads kindness. Stories from those who find painted rocks give you all the feels! Bonus — any rocks painted with GoRock lead to donations to charity. Kindness all around.
Note: As fun as it may sound, leave googly eyes and stickers off the rocks. These may become loose, which then creates litter and that's no fun.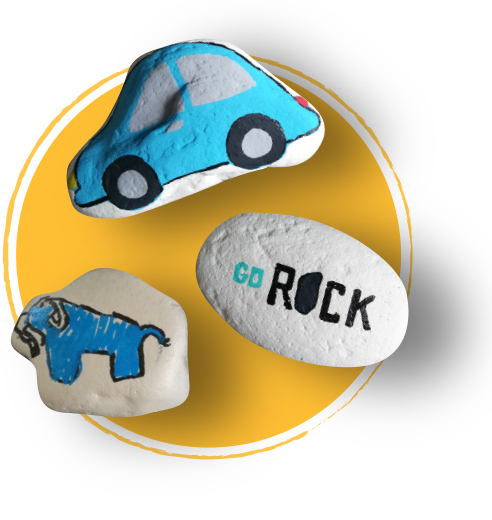 6. Follow learn to draw videos
Preschoolers loooove everything art-related. Cue a simple learn-to-draw video on YouTube and let them follow along with it. If YouTube is out of the question, here are a few great how-to-draw websites for kids.  
To do this, they will need to be relatively comfortable with the pen, though. In most cases, 4 or 5-year-olds should be able to hold a pen or pencil in a natural writing position relatively well.
Buy a cheap blank book and let them use that for their drawing.
You can also draw along with them or give them reference pictures to copy from. Drawing is important for preschoolers because it helps them develop hand-eye coordination and improve their motor skills.
Other great indoor activity options for preschoolers:
•    Create sock puppets. Simply get some old socks and help them glue button eyes on them. Then let the fun begin!
•    Finger painting. You can use mild acrylics or watercolors for this.
•    Have a staring contest. Although younger kids may not get the concept behind it, preschoolers of about 4 or 5 will have a blast.
•    Make marshmallow and toothpick houses. The best part is that you can eat your creations after you are done.
•    Stack party cups into a pyramid. This game is perfect to help them develop their fine motor skills.
•    Play Simon says. It might take a few tries, but after they get the hang of it Simon says is a lot of fun for kids that age.
•    Put on a fashion show. Do not forget to take your camera out and collect all that future blackmail material.
•    Build a blanket fort.
•    Have a YouTube karaoke with their favorite songs. Take things up a notch and have a dance party if you want.
•    Make fruity popsicles. You can use fruits that are already available in the house.
•    Play an instrument
•    Make homemade ice cream
Other articles you'll love
How to Help Your Children "Help" You Cook
4 Tips for Packing Preschool Lunches, Plus Recipe Ideas