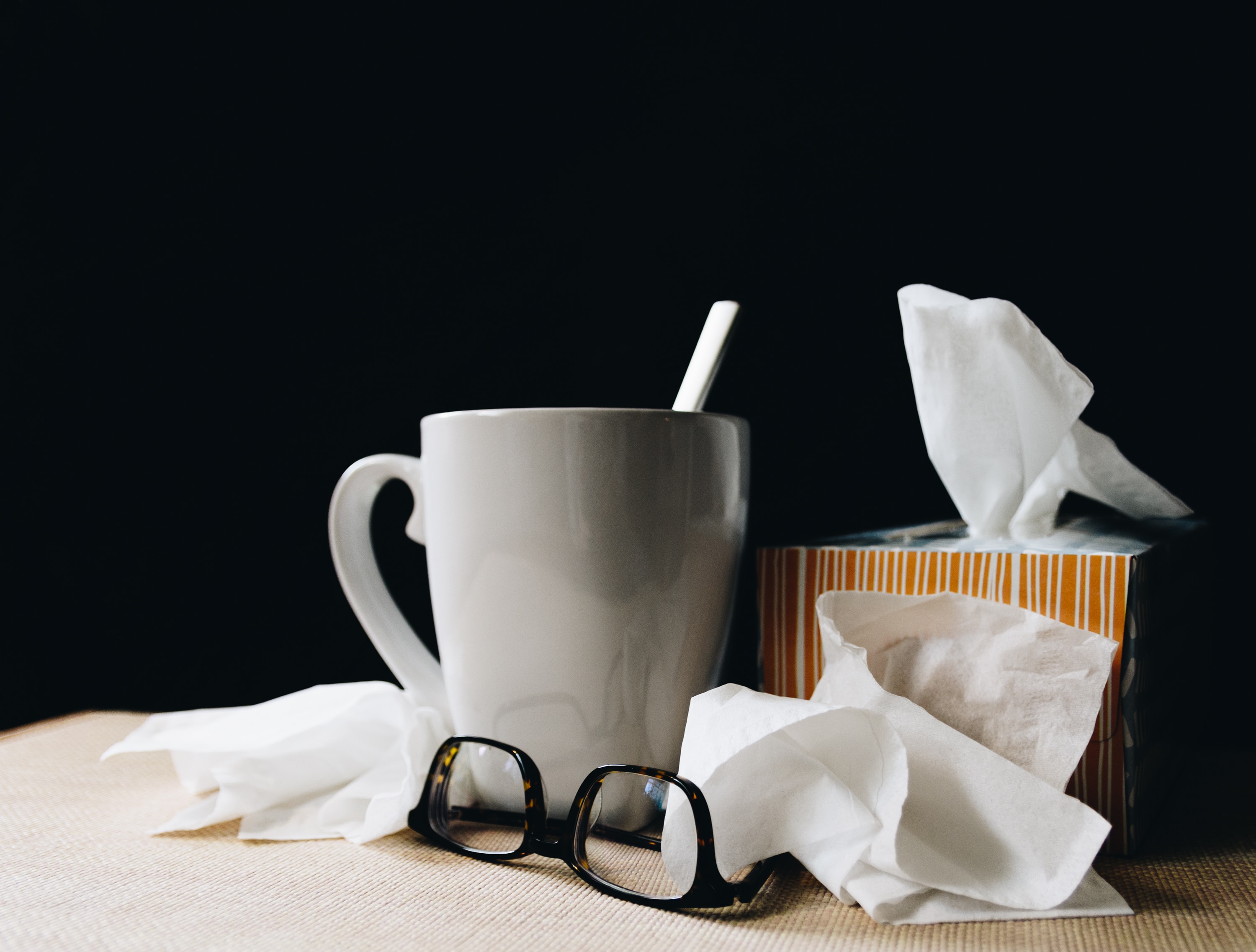 Published Date: 11/04/19
Flu and cold season can be difficult on any daycare or preschool. Children may not use proper techniques to contain their sneezes and coughs, share food, and generally, spread germs throughout your facility. Regardless of how well you clean, viruses will likely leave many of your kids sick - and unfortunately you and your staff as well.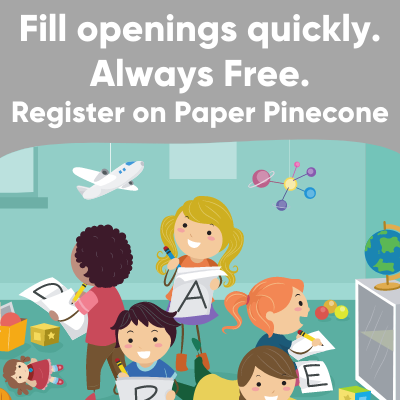 However, researchers may have found a simple, inexpensive technique to help prevent the spread of colds and the flu in hospitals - and how it can impact preschools.
RELATED: HUMIDIFIERS MAY HELP PREVENT THE SPREAD OF COVID-19
Lead by Harvard Medical School graduate Dr. Stephanie Taylor, researchers explored how infections spread within hospitals, despite the fact that hospitals have many preventative measures in place. They tried to isolate factors associated with patient infections when looking at 370 patients in one unit of a hospital. While controlling for every possible variable they could think of to influence the likelihood of infection, they tested 8 million data points.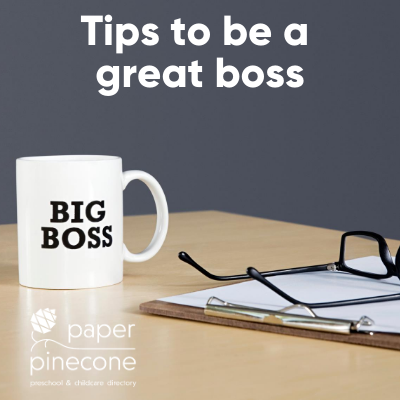 Researchers considered the hygiene of patient visitors, room cleaning procedures, how frail a patient was, all which had some impact on likelihood of infection. However, there was one circumstance that stood out above the rest as a contributing factor to the spread of viruses and that was the dryness of the air. When humidity was low outside, indoor air was strongly associated with higher infection rates.
READ ABOUT THE NEGATIVE IMPACT OF INCREASING CHILDCARE REGULATIONS
"When we dry the air out, droplets and skin flakes carrying viruses and bacteria are launched into the air, traveling far and over long periods of time. The microbes that survive this launching tend to be the ones that cause healthcare-associated infections," said Taylor. "Even worse, in addition to this increased exposure to infectious particles, the dry air also harms our natural immune barriers which protect us from infections."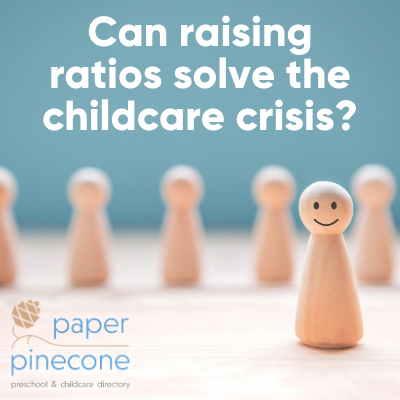 A team of researchers at the Mayo Clinic also tested this theory in a preschool. Over the three-month winter, they left half the classrooms in the preschool untouched, but humidified the other half. The results were astounding. Children were absent two-thirds less from influenza in the humidified classrooms than in the ones left alone.
READ WHY QUEER EDUCATION IN PRESCHOOL IS ESSENTIAL
More research is being funded by National Institutes of Health (NIH) on the topic, but Taylor says every home, school, and hospital should have a hygrometer, which tests the relative humidity in the room, and a humidifier to adjust the room's hydration as needed. The sweet spot for indoor air is 40%-60% relative humidity.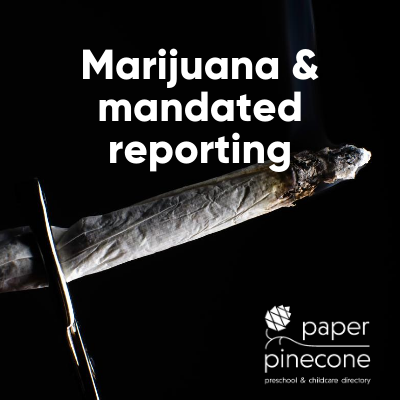 Hygrometers are available for less than $20 and the cost of humidifiers ranges depending on your needs. Both warm-mist and cool-mist humidifiers are equally effective in adding moisture to the air, but for safety reasons, always use cool-mist humidifiers around children. Remember to clean them properly according to the manufacturers directions to prevent mold growth and change filters periodically, if the one you choose uses them.
We've pulled our top picks for hygrometers and cool-mist humidifiers so you can get your classrooms set up and help prevent the spread of colds and flu this season. Bonus - you can create a lesson plan on weather when you set it up!
Hygrometers
Govee Temperature Humidity Monitor with Blueooth $19.99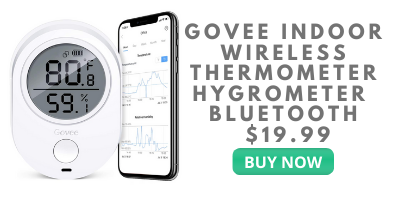 BALDR Digital Mini Hygrometer & Thermometer $9.99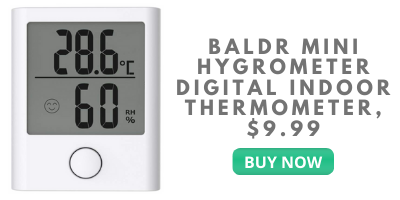 Habor Mini Digital Hygrometer & Thermometer $8.99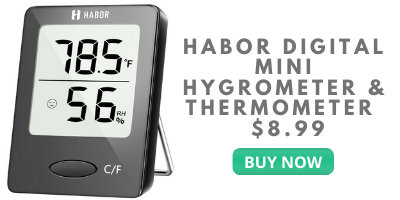 Humidifiers
SUNLUNA SL-AH001 4 Liter Cool Mist Ultrasonic Quiet Humidifier $39.99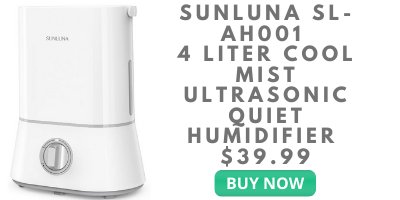 Vicks Filter-Free 1.2 Gallon Cool Mist Humidifier $39.86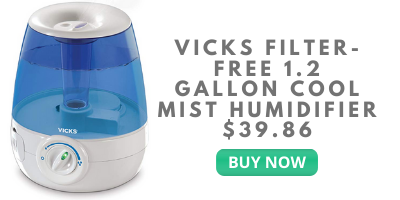 Hunter QLS-05 Ultrasonic Cool Mist Humidifier, 1.2 gallon $29.99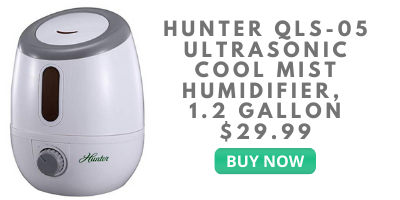 PONNYC Cool Mist Ultrasonic Humidifier, 1.2 Gal $39.99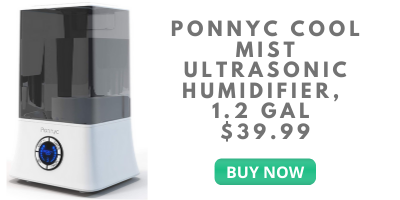 ONSON 2019 Humidifier, 4.5L Ultrasonic Cool Mist Humidifier $46.99
Crane Ultrasonic Cool Mist Humidifier, Filter-Free, Top Fill, 1.2 Gallon $62.48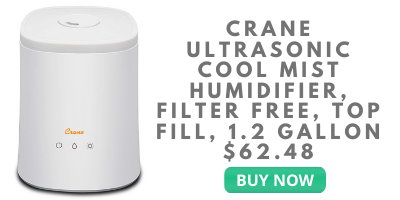 SPT Ultrasonic Humidifier, 2 Gallon $51.05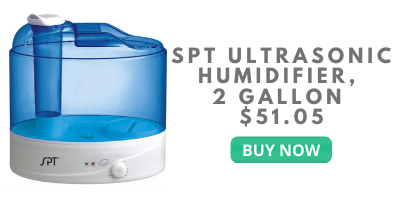 Elechomes SH8820 Ultrasonic Top Fill Humidifier 5.5L Warm and Cool Mist $99.99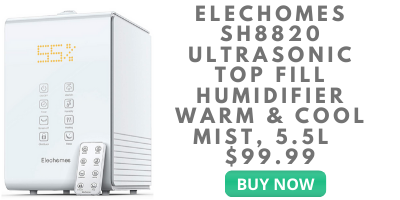 Honeywell HCM-630 QuietCare Cool-Moisture Humidifier, 3-Gallon $79.50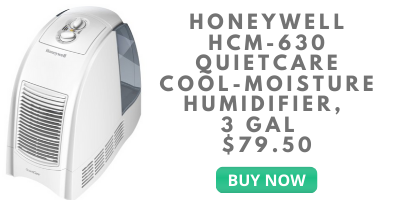 PureGuardian H4810AR Ultrasonic Warm and Cool Mist Humidifier, 2 Gal $79.99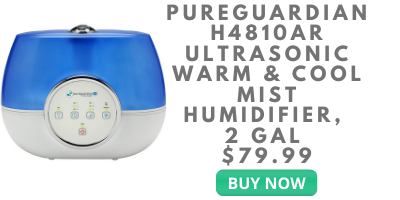 AIRCARE 831000 Space-Saver, White Whole House Evaporative Humidifier 2700 sq. ft $109.99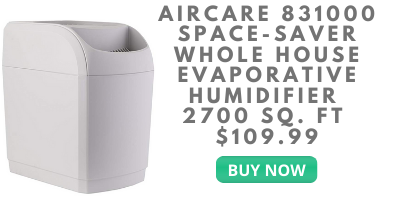 AIRCARE H12600 Digital Whole-House Console-Style Evaporative Humidifier $149.99
AIRCARE EP9 800 Digital Whole-House Pedestal-Style Evaporative Humidifier $149.99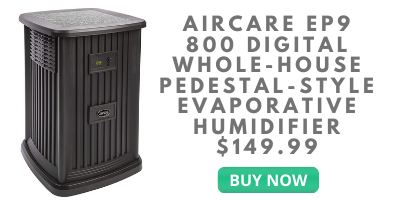 Paper Pinecone is the #1 most trusted childcare directory. Childcare providers list free so parents can find the best daycare and preschools in their area. Send inquiries about the best daycares and preschools to questions@paperpinecone.com.
This post may contain affiliate links.