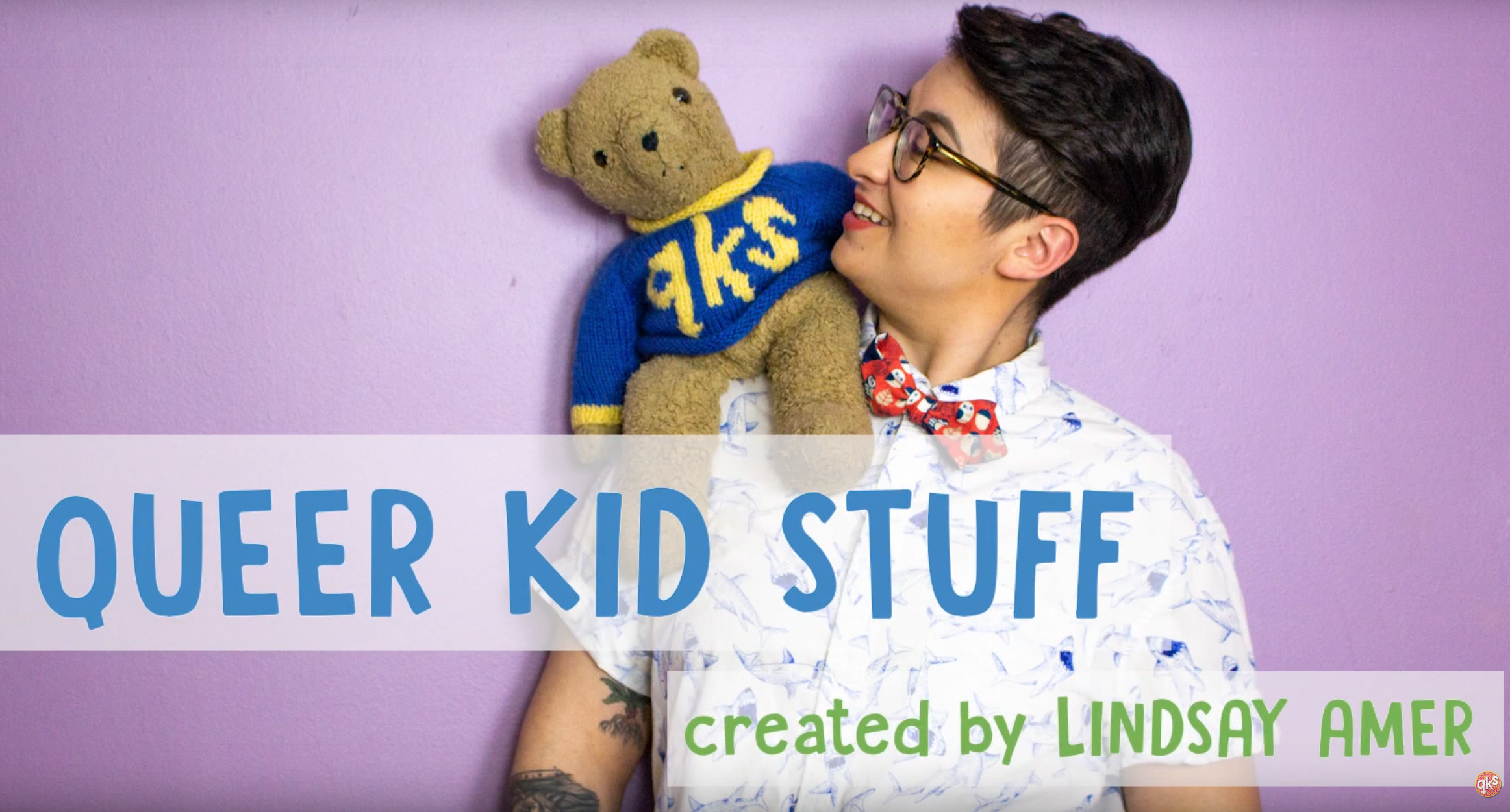 Published Date: 10/04/19
Bringing LGBTQ+ topics and ideas around gender into preschool classrooms can be difficult and even intimidating, but it's absolutely necessary. Did you know that the American Academy of Pediatrics has found that children have a solid understanding of their gender identity by the age of four? Think back to your own childhood, you probably knew exactly how you liked to dress when you were in kindergarten, I know I did. But I so rarely saw others who looked like me; an androgynous rough-and-tumble tomboy. Now, as a queer and non-binary adult, I wish I'd had exposure to queer identities and representation when I was a kid.

So that's what I do now. I'm the creator and host of Queer Kid Stuff, an LGBTQ+ and social justice educational web series for kids and families. I create YouTube videos with my childhood stuffed Teddy bear explaining gender and pronouns, the LGBTs, sexuality and family, identity, and activism. I use metaphors, and songs, and simple definitions to make these seemingly complex topics accessible to kids, and therefore, accessible to everyone. If my camp counselor had just seen my video about gender, he would have known to ask for my pronouns instead of making an incorrect and damaging assumption.
I want to help educators like you bring these conversations about gender and LGBTQ+ identity into your classrooms. I have nearly 100 publicly available videos and an album of songs that are easily integrated into lesson plans. I create accompanying educational resources on Teachers Pay Teachers. I even go directly to schools for live assemblies about activism, in classroom workshops about gender, professional development for faculty and staff on gender-inclusion, and lunchtime advice sessions with LGBTQ+ student groups. I tour nationally to libraries and museums, bringing songs and stories to families who crave LGBTQ+ programming for kids.

It's educators and administrators like you who can bring diverse intersectional education into young children's lives. Not enough educators are doing it. It not only helps LGBTQ+ kids, it helps kids from LGBTQ+ families, and it creates allies so those outside the LGBTQ+ community can make the world a kinder and safer place. Your students will thank you for it.
Paper Pinecone is the most comprehensive preschool and childcare directory available. Register your program today to connect with thousands of parents looking for care.