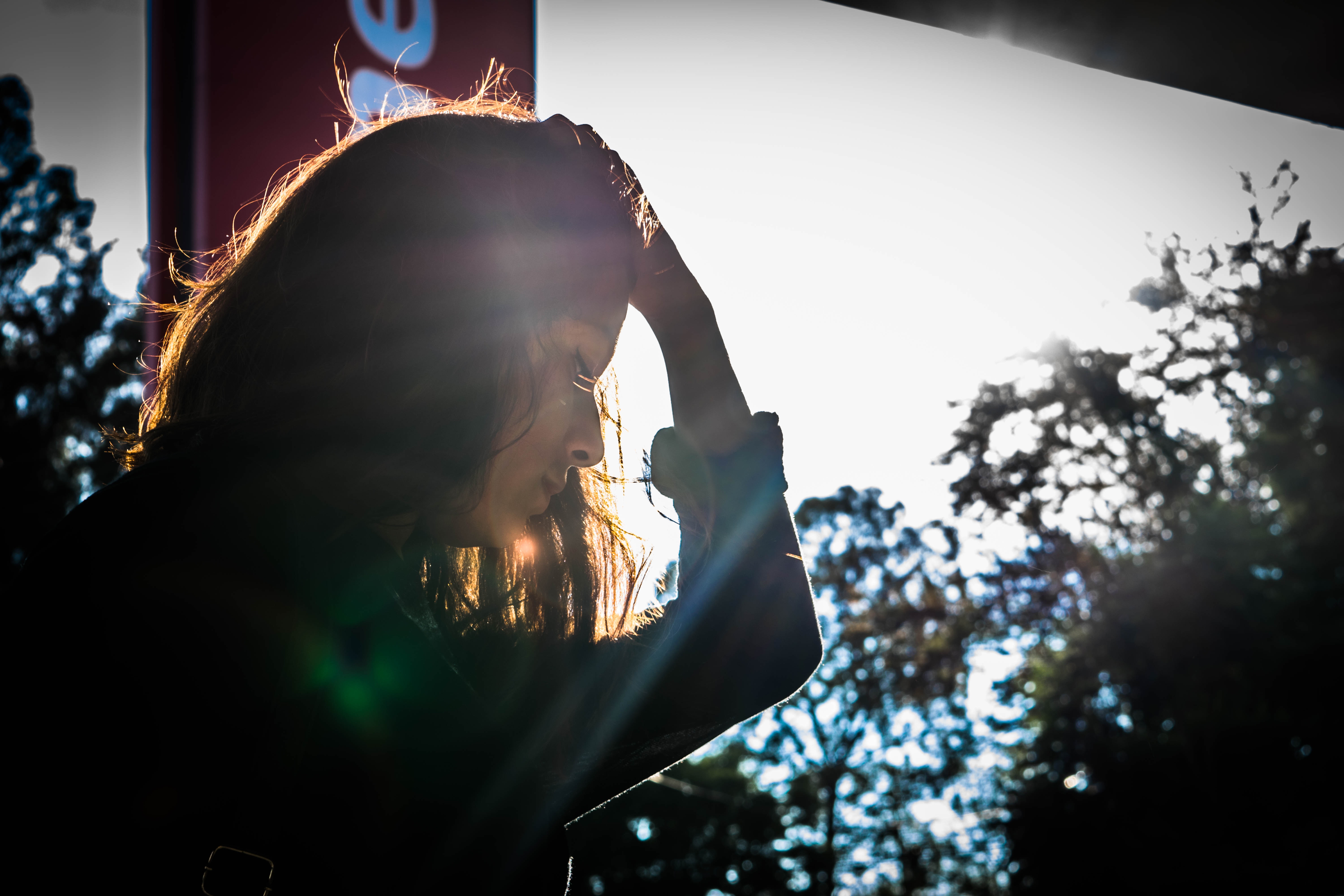 Published Date: 06/26/19
When I dreamed of becoming a Mom, I grandly envisioned the good times that would be a part of my motherhood journey. Laughter, love, and fun was what I had expected and have definitely experienced thus far. I, however, was NOT prepared to be hit by a mack truck that carried a feeling I knew nothing about: Mom Guilt. They did not cover this during my childbirth class!?!
As I am writing this very piece, I am feeling guilty as a mother. My four-year-old is binge-watching Muppet Babies so that Momma can get some work done. Sad, but true. Don't hate me. I don't think there is a mother on earth that is immune to experiencing mom guilt. If she says she hasn't, she's a liar, has awful eyebrows and shouldn't be trusted with your valuables. I heard someone once say, "One thing that nobody tells you before becoming a mom is that you'll feel guilty about everything for the rest of your life." I am here to confirm, this is a fact.
As a working mom, my real first experience with mom guilt was the moment that I had to return to work. After a mere seven weeks after giving birth, I had exhausted my PTO, donated shared leave and my savings was drained.  I, unfortunately, had to rejoin the rat race and felt awful that I couldn't stay home for the full 12-weeks that my FMLA allowed.  I vividly remember that morning of my first day back. I froze. I sat in my driveway unable to put my car in gear. I stared at my son's bedroom window where I knew he was sleeping soundly under the watchful eye of my husband. My eyes welled up with pools of tears that stung. I felt guilty leaving my poor, sweet, innocent little baby in the big, wide world all alone. I felt like a terrible mom. Would he even know who I was by the time I returned home? Yeah, I definitely ugly-cried all the way to work.
The guilt kicks in when I'm worried that I'm not spending enough time with my kiddo. I feel guilty when I pick him up from school late. I feel guilty when we get home late and Momma is dirt tired and frankly, after a long day at work, I grab some fast food instead of whipping up a healthy home cooked meal. The list goes on and on. I have learned that there will be times when you will let them watch too much TV, or time when you have to work weekends, or aren't there to put them to bed, or whatever it is. Couple that with copious amounts of internet shaming and it's awful. Clearly, this mom guilt thing is not temporary.
In these moments where you can choose the path that is not riddled with guilt, do it. As I share my stories about mom guilt, fear not. There are ways to deal with the guilt that doesn't require a co-pay to a therapist. The best and easiest thing that you can do will be the hardest: Put. The. Phone. Down. I can hear the deep sighs, groans and can feel you rolling your eyes. But seriously put down the phone. I get it, smartphones are the working mom's lifeline. It can provide a much-needed distraction from the 9000 Legos, Hot Wheels Cars and Barbie shoes that litter your living room floor currently. Unfortunately, that welcome distraction takes away the time that you could spend to connect with your children. I am not going to pretend I am a perfect mom and never have my phone in hand. I struggle with this one, and that's okay too. But we know that we can do better.

Since mom guilt is at every turn, identifying areas where you can actually choose to avoid guilt is a welcome blessing. Pick your battles. You may feel guilty that there are dishes piling up in the sink, but an impromptu dance party in the middle of the kitchen will always win. At the end of the day, no matter how stressed, tired, and guilty that you may feel, that emotion is instantly melted away once I hear that little voice say "I love you, Mom." Face it, this is what fuels us and makes everything okay in the end.
Paper Pinecone is the best resource for finding daycare and preschool that meets your needs. Start your free search today.
Other articles you'll like
What is play-based learning and will it prepare your child for kindergarten?