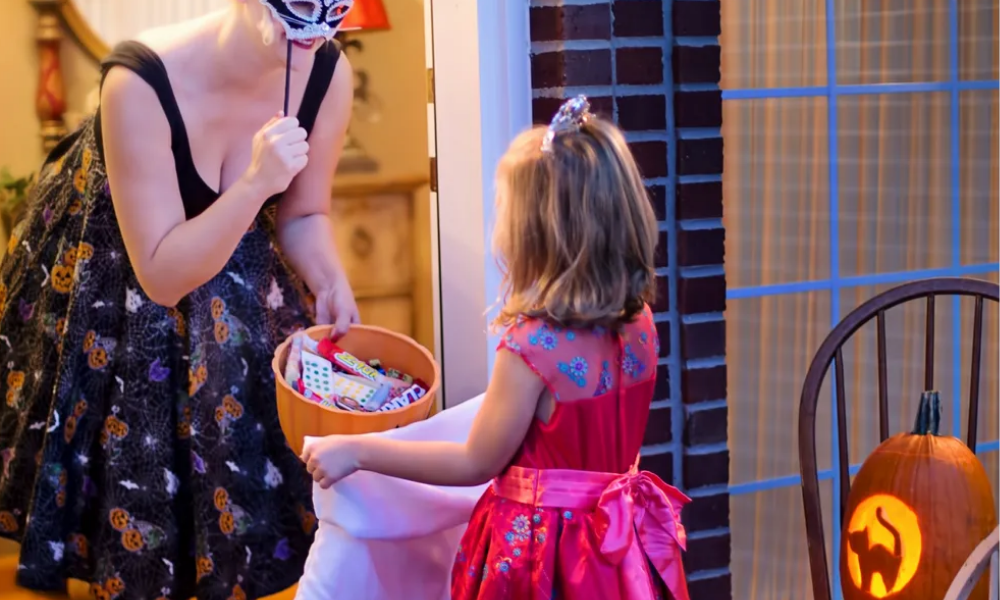 Published Date: 10/08/20
October us upon us…but COVID-19 lingers and parents are looking for creative ways to make Halloween fun.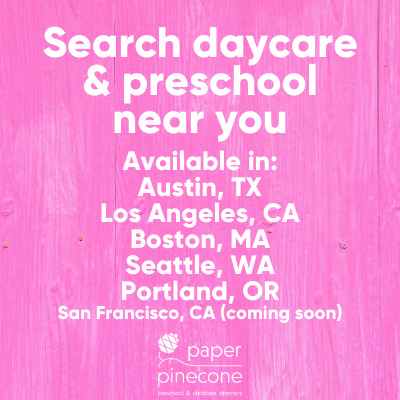 Depending on where you live, traditional trick-or-treating can be crowded and chaotic and even though it occurs outdoors, there's still the risk of COVID-19 transmission.
But is trick-or-treating out entirely this year? Every family will have to decide for themselves and we've got advice on what to consider when planning your Halloween fun.
Four factors to consider before trick-or-treating
If you're on the fence about taking the kids trick-or-treating this year, weigh these factors when making your decision.
1) Community transmission: In the fight against COVID-19, some cities, counties, and states are faring better than others. Transmission rate is an important factor to understand how your area is doing. COVID-19 transmission rate refers to the number of people infected by each individual who has the coronavirus. A transmission rate of one means that every person who has COVID-19 is spreading it to one other person. If the transmission rate is below one, cases are declining.
2) Your community's approach to COVID-19: There are some communities where mask use is prevalent and people practice social distancing and some where members have a more cavalier attitude toward the coronavirus. The behavior of members of your community as a whole should factor into your decision.
DO YOU HAVE A COUNTERFEIT CAR SEAT? FIND OUT
3) Population density and number of children in the neighborhood: The fewer the children, the easier it is to maintain social distancing. If your area is densely populated and there are lots of children out, the risk increases.
4)  Risk factors: When deciding if you'll go trick-or-treating, you should consider your family's risk factors. In addition, you should consider the risk factors of anyone you could potentially spread COVID-19 to should you become infected.
How to decrease the risk of COVID-19 while trick-or-treating
If you decide to trick-or-treat these tactics can help decrease risk of COVID-19 transmission.
WHY YOU SHOULD BAN GLITTER FROM YOUR HOUSE (OTHER THAN THE MESS)
Create a one-way traffic flow: Collaborate with your neighbors in advance and make sidewalks one-way. Decide which side of the street will go in each direction and use sidewalk chalk to indicate which way people should walk.
Have everyone start at the same house and stagger start times: Again, speak with your neighbors in advance and select a house to start at. Determine what time trick-or-treating will begin and select a parent to oversee the children. Have groups gather in a social distanced way and the selected parent can start each group of children two minutes apart.
Wear masks: Masks are everywhere on Halloween but not the kind that protect against COVID-19. Ensure that children over two and all present are wearing proper face coverings to help reduce the risk of spreading coronavirus.
BEHAVIOR AND EMOTIONS ARE NOT THE SAME - READ MORE
Wear gloves or use a cloth when ringing doorbells: While surface transmission of COVID-19 is far less common than through respiratory droplets, the fewer things you touch that others touch the less you'll be at risk.
Bring extra candy: Most parents allow children to indulge in some nibbles of candy while trick-or-treating. Since others have touched the candy wrappers, you may want to bring a few treats from home and let kids eat those instead of straight out of their treat bag.
Carry hand sanitizer: Periodically sanitize hands, especially if children will be eating candy. Don't forget a little bottle of moisturizer too!
WILL PLAY-BASED LEARNING IN PRESCHOOL PREPARE YOUR CHILD FOR KINDERGARTEN?
How to decrease the risk of COVID-19 while handing out candy
Handing out candy on Halloween is likely a low-risk activity since most of the time you'll be in contact with other people for less than a minute at a time. However, a child infected with COVID-19 can spread it and children are notorious for not covering the mouths and noses when they sneeze or cough. These tips will help reduce COVID-19 risk to you and to others.
Wear a face shield and a mask: A face shield can offer extra protection from children sneezing and coughing. While most have heard that masks protect others from you, there's growing evidence that it protects you as well.
Put candy in goodie bags: Rather than having a large bowl of candy for children to stick their hands into, make small goodie bags of treats to stop germs from spreading.
Sit outside: If possible, sit in front of your home to pass out candy rather than having children ring the doorbell. Less surfaces to touch.
LATE BEDTIMES AND OBESITY - READ ABOUT THE LINK FOR PRESCHOOLERS
The bottom line
Most children look forward to Halloween all year. Trick-or-treating may or may not be in the cards for your family. Consider the factors above to determine if you can trick-or-treat with low risk to you, your family, and your community. If you decide to go, reduce risk through social distancing with one-way sidewalks and staggered start times.
Whatever you decide, have fun and keep your family safe.
Paper Pinecone is the #1 most trusted childcare directory giving parents access to the best preschools and best daycares near you. Parents always search free and childcare providers always list free. Send inquiries about the best daycares and preschools to questions@paperpinecone.com.