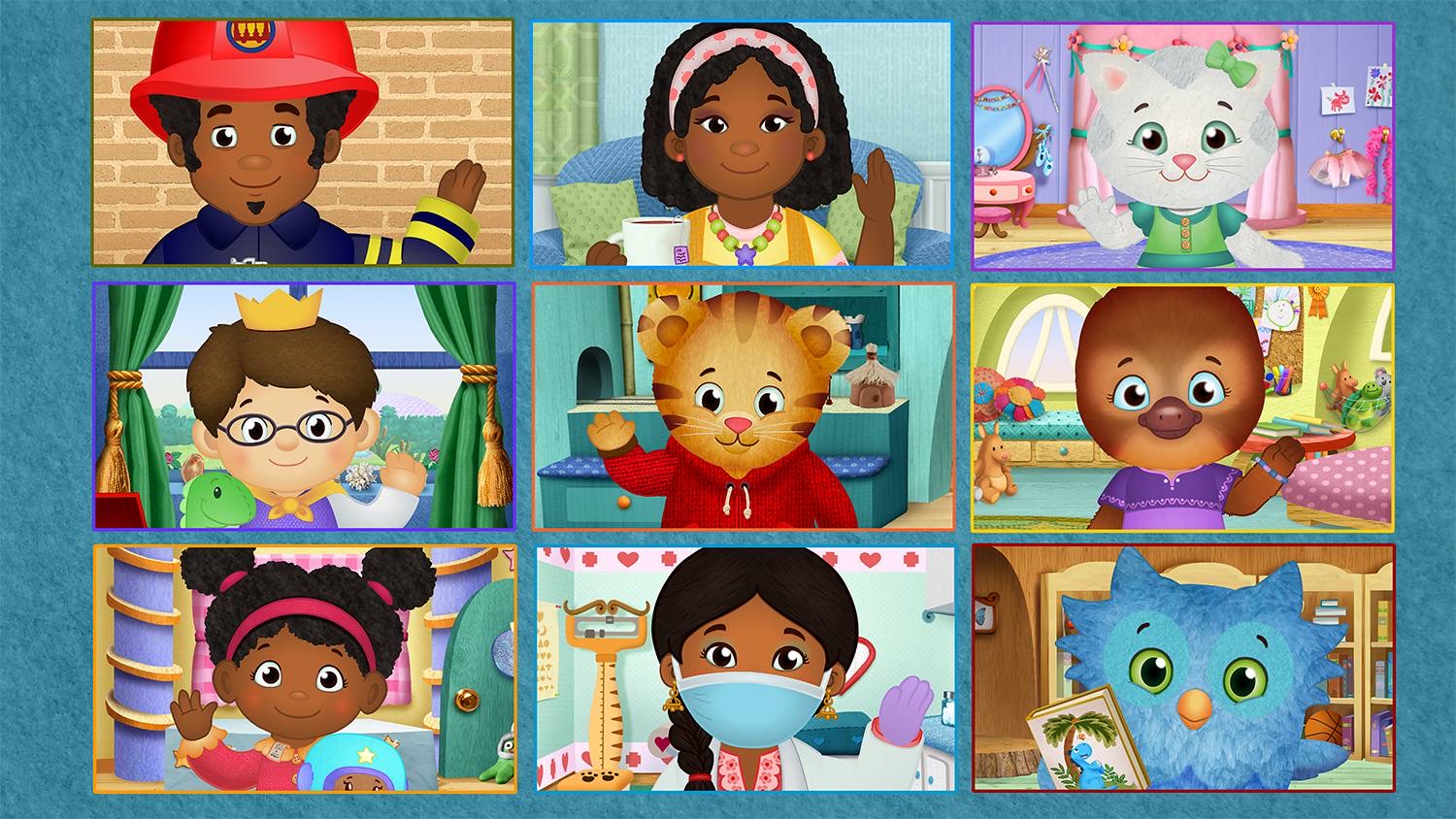 Published Date: 07/21/20
Ding, ding! Childhood favorite, Daniel Tiger's Neighborhood is getting ready to start a new season but things look different in the neighborhood. Season 5 starts Monday, August 17, 2020 and it will help to address children who may be struggling with life's many frustrations and stresses due to the COVID-19 pandemic with a music-filled special,"DANIEL TIGER'S NEIGHBORHOOD: Won't You Sing Along with Me?," as well as new episodes. Just like children and families across the country are still trying to make sense of constant change and instability, Daniel also has a hard time understanding his new "normal for now" and he is disappointed when he can't go to the Neighborhood Carnival this year.

This year has had a lot of challenges for children and adults alike with life coming to a screeching halt this past Spring as COVID-19 (also known as Coronavirus) closed schools, shops, restaurants, and led to the cancelling of events. In the new special, Mom and Dad Tiger help Daniel to address his big feelings about missing out on fun activities, how he can help keep himself and those around him healthy, what to do when he misses his friends and neighbors, and how he can find new ways to have fun at home when he can't go out as usual. The special will include lots of familiar and new songs that encourage little tigers to sing along.

This new season of DTN is primed to help children adjust to many big feelings and disappointments including the 2020 back-to-school season during the COVID-19 pandemic. Parents, educators, and caregivers everywhere right now are trying to figure out what back to school will look like depending on the status of COVID-19 and children are surely feeling our anxiety. Thanks to Daniel Tiger, children can see a familiar face who is going through the same feelings and hopefully it helps to alleviate some of the worry.
READ NOW: How To Support Your Child's Emotional Wellbeing During the COVID-19 Pandemic
President and CEO of Fred Rogers Productions, Paul Siefken explained, "Season 5 of DANIEL TIGER'S NEIGHBORHOOD will showcase even more relatable storylines and fresh musical strategies to help keep preschoolers learning, growing, and navigating the world around them. In addition to the upcoming special, the season will include episodes about sudden changes at school, separation from family members, staying safe, hospital stays, respecting one's personal space, disappointment, generosity, and grown-ups taking care of you." Other topics that will be covered address sibling rivalry, unexpected substitute teachers, coping with accidents, missing friends and family who don't live nearby, all very important issues that children today are facing at a young and precious age.
Fred Rogers Productions also has other resources to help families as they cope with stress due to COVID-19. It includes free activities, virtual events, episodes relevant to today's current situation, and other resources to help children's emotional and social well being. Lesli Rotenberg (Chief Programming Executive and General Manager, Children's Media and Education, PBS) said, "As COVID-19 continues to pose challenges to families across the country, PBS KIDS is uniquely positioned to meet the needs of children, parents, and caregivers." She goes on to say, "Learning lies at the heart of our mission, and we've been proud to be able to step in and offer at-home learning solutions, content and resources, like this timely special from DANIEL TIGER'S NEIGHBORHOOD, that reach kids where they are with age-appropriate lessons – especially in areas where families may have limited or no access to broadband internet."
If you are searching for childcare, be sure to visit Paper Pinecone to find the best daycares and preschools including before and after school care. Filter by location, days/hours needed, philosophy and more, for free!