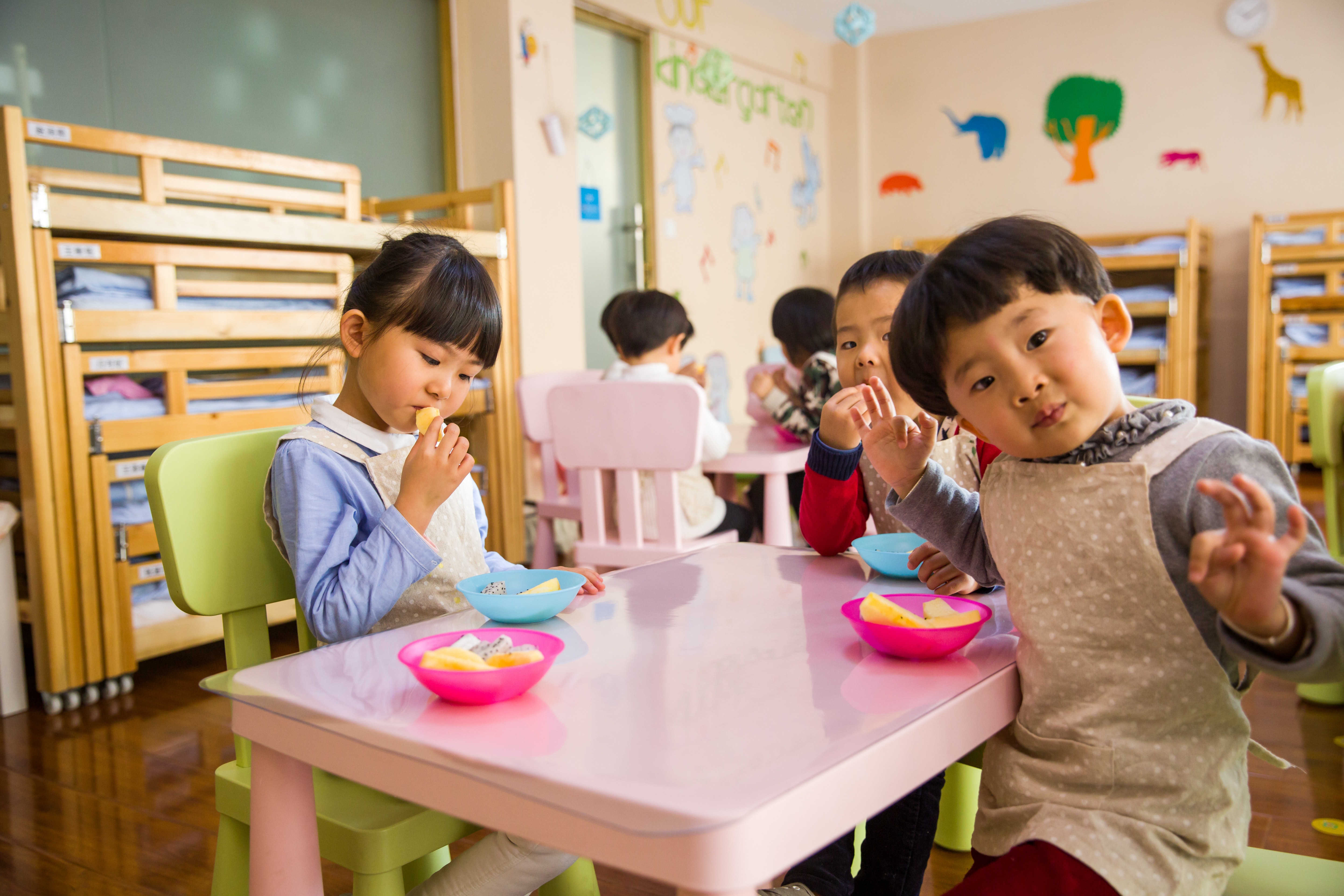 Published Date: 05/30/19
There is a rise of cities that have created high-quality preschools that are paid for by new local taxes. One of these schools is the Creative Kids Learning Center in Northwest Seattle. This school is a cheaper alternative to other schools where one family says, as Truthout first reported, "They pay just $1,790 in tuition for the school year, the average cost of center-based care is $14,208 in Washington." This center is just one of 20 schools that has joined this city program.
In 2014, Seattle residents voted to raise property taxes, which generated $58 million to fund existing preschools: some being in home schools and schools run by nonprofits. This change in preschools has made a great impact on children as well. Truthout states, "By the 2017-2018 school year, students in Seattle Preschool Program (SPP) schools had made significant gains on vocabulary, literacy, and math tests given at the start and end of the school year, compared with a nationally representative sample of kids who took the same tests."

In November of 2018, 68.5% of Seattle voters chose to continue chose to continue paying higher taxes in order to fund even more preschools. Now even more cities are offering affordable and quality preschool to low- and middle-income families: Cincinnati, San Antonio, Denver, Los Angeles, New York, are just a few of these. Each raising taxes on separate things: Cincinnati agreeing to raise property taxes, New York using a mix of federal, state and local money.
Preexisting preschools are also able to obtain certain perks by joining a city program if they follow by the city's rules. In Seattle, teachers can qualify for higher pay (at the same pay rate as elementary teachers) after they have received their bachelor's degrees or if they have many years of experience and have demonstrated success. If teachers do not have their bachelor's degree, the city program helps by giving tuition assistance.
Another rule that preschools must follow is directors can't choose any curriculum, it must be evidence-based and approved by the city. Since they joined the Seattle Preschool Program, Creative Kids Learning Center in Northwest Seattle Is using HighScope, which is a play-based curriculum that is backed up by decades of research. HighScope also gives children more of a choice in their learning. Truthout notes, "They move from the book area to the blocks to the sandbox on their own. Teachers are available at each area to talk to the children about what they are doing, help them solve problems, and sometimes challenge them with new tasks." It is all intentional play that they are able to learn from.
Not only do these programs offer amazing learning environments for children and great benefits for teachers, they are also extremely affordable to parents. Both low-income and high-income families receive the same care and learning experience in the classroom.

There have been a few cities that have voted on raising taxes in order to fund preschools and have failed to pass it. Kansas City is one of these cities that did not pass this ballot measure as it lacked the support of their district superintendents who were concerned that the regressive tax would harm low-income families.
"City leaders who are considering a tax to pay for preschool would do well to consider the source of that tax carefully, said Turner of Cincinnati Preschool Promise." Truthout reported after their interview with Turner. They had ruled out business, sales and earning taxes in order to fund their Preschool Programs. Denver decided to take from property tax as it is a much more stable source to receive funding from. From there they asked for a substantial increase and were very pleased at how supported it was.
Some early childhood education advocates in Cincinnati took the time to get the backing of the business community and made sure that residents would be on board. Truthout mentions, "They organized phone banks, held house parties and press conferences, and showed up at community events" in order to pass along their message of investing in quality education in order to save money on remediation in later grades and to prevent children from dropping out of school or turning to crime. Which other cities preschool leaders also utilized in their campaigns to gain support.
Cincinnati's tax passed with 62% support of the voters, giving them five years to demonstrate success. Seattle's tax was just recently extended for another eight years. San Antonio's tax will be up for vote in 2020, but Pre-K 4 San Antonio leaders feel that they have a very high chance of this tax being renewed as they have gained widespread recognition and received the highest accolade, a gold medal, in the annual "Pre-K in American Cities" report.
A lot of city leaders believe that they key to renewal is demonstrating success. Seattle is a key example as they received a silver medal in the American Cities report when they met all 10 of the standards that are indicative of high-quality preschools: a few of these being class size, teacher-student ration and the education level of the teacher. It did not earn a gold medal since they have a very small number of both 3- and 4-year-olds in its program.

In order to increase and maintain support, San Antonio has four model demonstration sites in the city that allow visitors to observe classes. It can be essential and helpful for people to see high-quality early learning in action. The visitors are able to walk with employees and they are told what is happening in the classrooms and why.
Thankfully for cities who have passed this tax, voters rarely take away their support, but each city will have to continue to demonstrate they can deliver on their pre-k promises.
Other articles you'll love
Where to Check License Status of Your Childcare Provider
Open-Ended Play: 4 Reasons Why Your Child Needs More of It