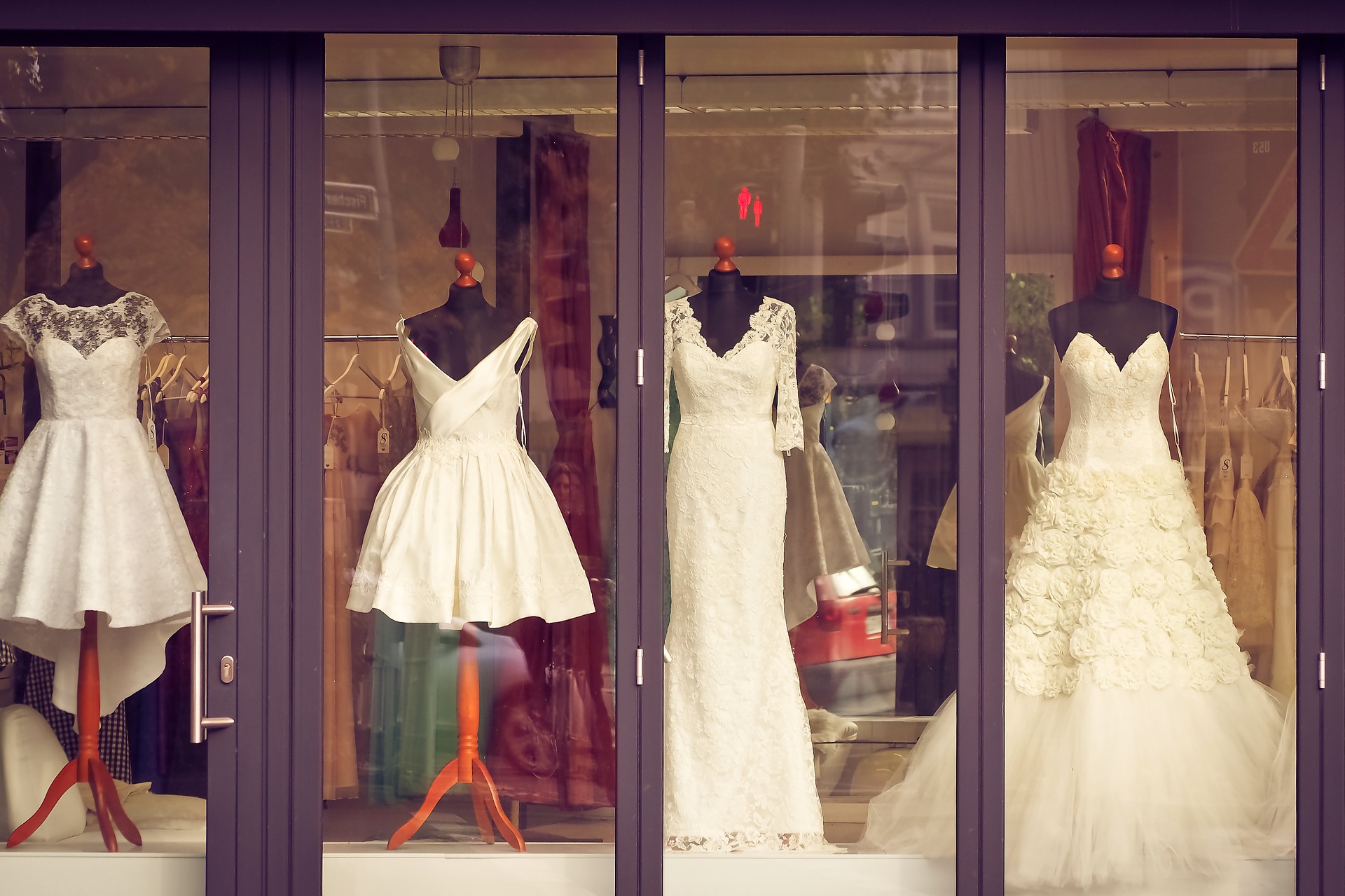 Published Date: 02/21/20
Wedding season is just around the corner but brides everywhere may have a reason to panic. The corona virus has caused massive factory shut downs in China and China supplies up to 80% of the world's western style bridal gowns, according to the American Bridal and Prom Industry Association.

As CNN first reported, temporary closure of factories has led to significant delays in production.
David's Bridal CEO James Marcum told CNN, "We have spent a lot of time monitoring the situation in China and I believe a lot of disruption is going to happen. It's not only with bridal gowns but there's the bridesmaid side of things, too."
Marcum said, "We're already hearing that some wholesalers are informing their buyers about shipment delays because of the virus. We don't have full visibility as yet to the extent of those delays."

Bridal gowns are often laborious, utilizing highly skilled workers who customized details like lace, beading, and embroidery. Some wedding dresses can take 100 hours to produce by hand Marcum said.
Because of the time involved, there may be retailers who are unable to deliver orders on time.
While Marcum said that all of David's Bridal factories in China are now open, Stephen Lang, owner of New Jersey-based Mon Cheri Bridals and president of the American Bridal and Prom Industry Association which represents manufacturers and retailers said that mills that make the fabric and fabric centers that supply the material haven't returned to work.

He's seen orders up over 11% this year in anticipation of a shortage. "They are loading up because everyone is really worried about a shortage in the summer. There's already at least a month delay in the supply chain [from China]. It will get worse if everything isn't back to normal soon."
Marcum added, "We can be nimble while we monitor the situation in China. We feel confident, but if the situation arises, we will do anything, even airfreight gowns to make sure our customers have them."
Brides should contact their sellers immediately if they have outstanding orders scheduled to be delivered in the coming months. A backup plan may be necessary to ensure they're not left scrambling close to their wedding day.
Paper Pinecone is a thought leader in Early Childhood Education and a marketplace for parents to find the best daycare and preschool programs in their area. Parents search thousands of providers at no cost and providers always list free. Get started today.