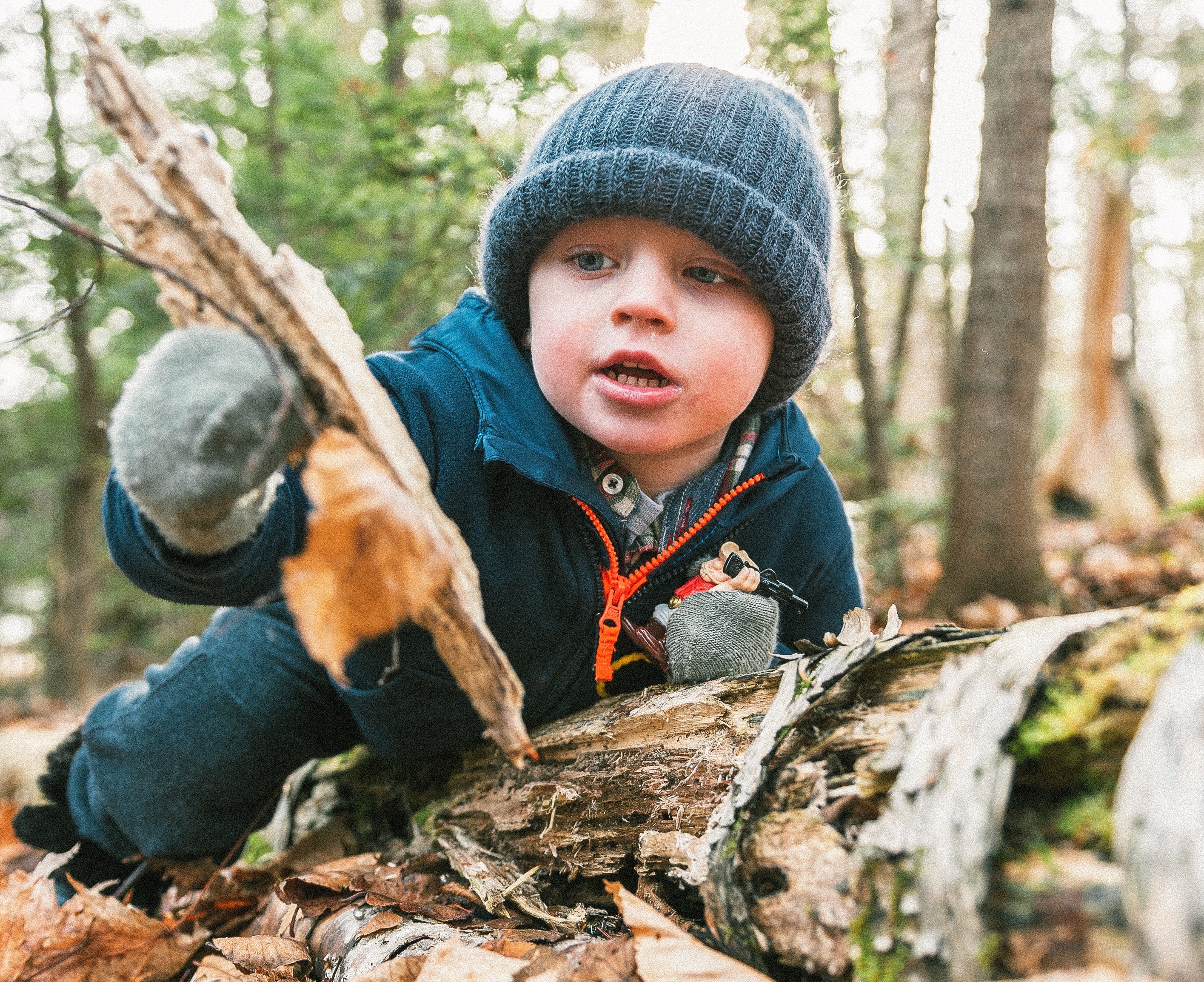 Published Date: 02/28/20
Outdoor preschools have been generating steam in the United States for several years. Sometimes called nature-based or forest schools, between 2016 and 2017 there was a 66 percent increase in the number of outdoor preschools and kindergartens in the country, with the number reaching about 400 in 2019.

In September of 2019, Washington became the first state to license outdoor preschools, meaning they'll be able to offer full-day programs and accept childcare subsidies. In this pilot program they've conditionally licensed 12 outdoor schools and will use the results of the pilot to determine what licensing adaptations are needed for nature-based programs who don't have a physical building. 
Benefits of Outdoor Preschool
There are many benefit to nature-based preschool and they're backed by research from countries like Sweden who have had forest schools for decades.

Improved gross motor skills
Balance, coordination, and agility are all shown to improve when children attend outdoor preschool
Pediatric occupational therapist Angela Hanscom found that as children were spending less time outside, they lacked gross motor skills like balance, coordination, and grip strength.
Hanscom wrote, "We are starting to see the simultaneous effects of less outdoor play and more screen time on children's development. In the [occupational] therapy world, we are struggling to keep up with the growing demand of children needing services. Outdoor schools are a solution that will help bridge the gap between education, health care and the developmental needs of children."

Improved social skills, language and communication, concentration, and motivation
A study on forest schools in the United Kingdom found positive impacts in all of these areas. Researchers said, "The children are encouraged to develop their innate curiosity and motivation to learn."
The study also notes that freedom to explore using multiple senses is important for children to develop imaginative and creative play.

Lower rates of childhood obesity
In nature-based preschools children are moving constantly, rarely sitting for more than a few minutes at a time. As children have moved away from having significant amounts of outdoor play, childhood obesity rates have skyrocketed. Research has found that children who attend outdoor preschools and kindergartens are at lower risk for being overweight and obese

More resilience, more confidence, better health, enhanced social and cognitive competence
A research study on forest schools defined key resilience indicators, including self-efficacy, persistence, and problem solving skills found that children who attended them were more resilient than their traditionally schooled counterparts.
Confidence was linked to a child's heightened levels of self-believe, more positive attitudes, propensity to take risks and take initiative, as well as increased independence.
Milder ADHD symptoms
For children diagnosed with Attention Deficit Hyperactivity Disorder (ADHD), spending time playing outdoors can help lessons the symptoms. One study of over 400 children with ADHD found that those who regularly play outside, such as at a nature-based preschool, surrounded by greenery (trees and grass) have milder symptoms that children who play indoors.  

Less likely to get sick
We all know how germ-infested preschool can be. Snotty children come to school with colds (or worse), don't blow their noses, and don't wash their hands frequently. Every surface a child touches in preschool is a germ magnet.  
A study confirms that outdoor preschools don't have the same confined spaces where viruses and bacteria thrive and spread therefore children get sick less often.

Are there negatives to outdoor preschool?
When looking at forest preschool, the biggest consideration is the fact that for the most part, they're unlicensed and unregulated. Because you don't have the opportunity to check license status, as recommended before enrolling in any childcare program, you might have to do a little more digging to determine if the program is safe and trustworthy. While we generally don't recommend relying on childcare reviews, you may have little else to go on. Do your homework by asking the right questions and speaking with currently enrolled families.
While forest preschool may seem affordable at first glance, consider that most are not full-day programs. If you work full-time outside of the home, this may mean that you need to hire a nanny, which adds significant cost. 
And while this might not be a big deal for many, there's the laundry. So. Much. Laundry. Your child will be outside all day in all weather, meaning lots of muddy clothes, stains, and tears.

The bottom line
Outdoor preschools provide several documented benefits for children. Still, there's no single right or wrong environment for every child and every family. Do your research on preschool philosophies and tour schools with different approaches to find the right fit.
Search Paper Pinecone to find outdoor preschools in your area and reach out at questions@paperpinecone.com if you still have questions about them.
Paper Pinecone is a thought leader in Early Childhood Education and a marketplace for parents to find the best daycare and preschool programs in their area. Parents search thousands of providers at no cost and providers always list free. Get started today.