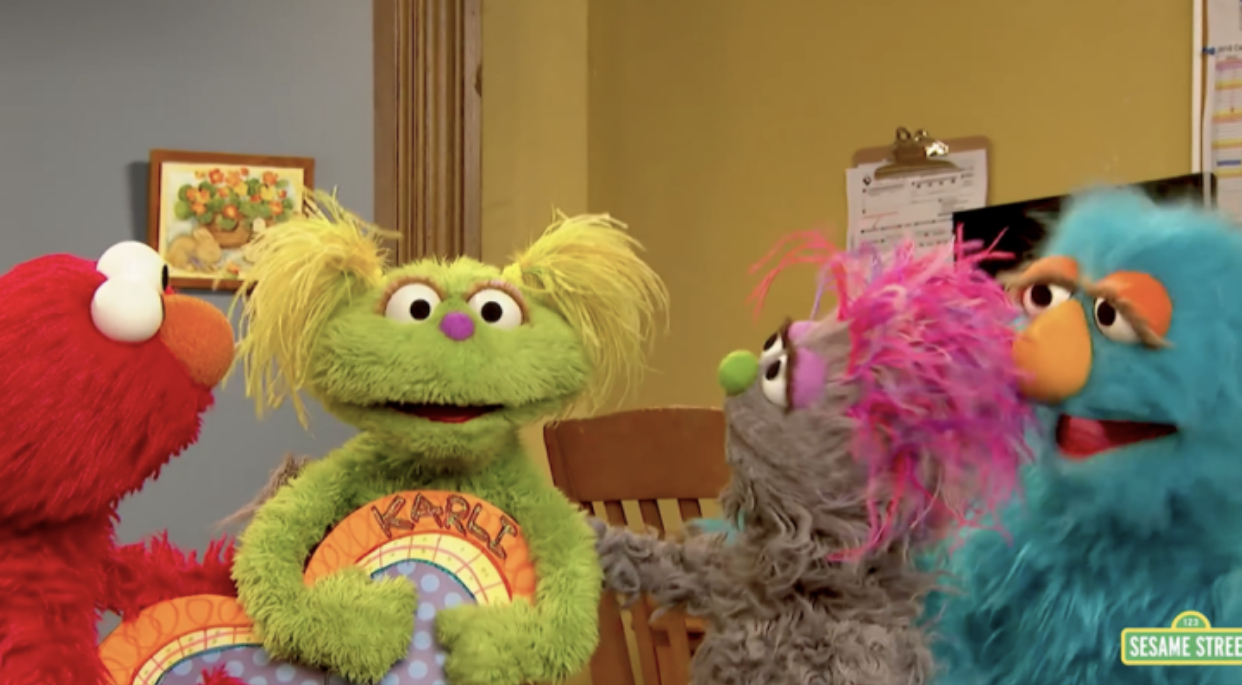 Published Date: 05/27/19
Meet Karli, the newest kid on the Sesame Street block! Karli is young Muppet with yellow pony tails who loves playgrounds and pizza. Karli is also in foster care. She is friends with Elmo and shares her feelings about life with her new "for now" foster parents, Dalia and Clem. This new initiative by Sesame Street in Communities is geared to support foster parents and providers as well as foster children. Their hope is that foster children will feel loved, safe, and reassured.
Several YouTube videos are available now. In, On Your Team, Elmo's dad chats with Dalia and Clem about the challenges being foster parents and he assures them that he and Elmo are part of their team. Try to not shed a tear when you watch, A Place For You. In this short, four minute video, Elmo joins Karli for pizza night and when Karli shows Elmo where to sit, she can't find her placemat and she gets sad as she says that she "doesn't have a place." As Clem goes to comfort Karli, Elmo asks what "for now" parents means and Dalia explains that some mommies and daddies need help taking care of their children. She goes on to say that she and Clem are keeping Karli safe until her mommy can take care of her again. Dalia then softly sings to Karli, "You are safe. You are strong. There is a place for you here. You belong." Elmo then saves the day by finding Karli's placemat and they all sing as they surround her.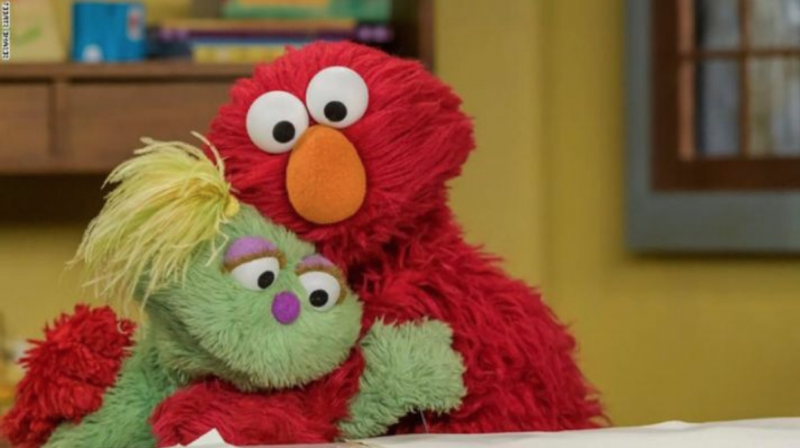 In 2017 alone, nearly 6 out of every 1,000 children in the US spent time in foster care.
Dr. Jeanette Betancourt, Senior Vice President of US Social Impact at Sesame Workshop said, "We want foster parents and providers to hear that what they do matters—they have the enormous job of building and rebuilding family structures and children's sense of safety. By giving the adults in children's lives the tools they need—with help from the Sesame Street Muppets—we can help both grownups and children feel seen and heard and give them a sense of hope for the future."

The Sesame Street in Communities program also provides free resources to parents and caregivers on other important topics such as family homelessness, healthy eating, grief, coping with incarceration, and more. Parents and children (designed for birth to age six) can discover games, printables, articles, and activities to address important topics to give children a healthy start and to help both caregivers and children tackle important issues, all for free, in both English and Spanish. To access these free tools, visit https://sesamestreetincommunities.org/.
Paper Pinecone is a thought leader in Early Childhood Education and a marketplace for parents to find the best daycare and preschool programs in their area. Parents search thousands of providers at no cost and providers always list free. Get started today.