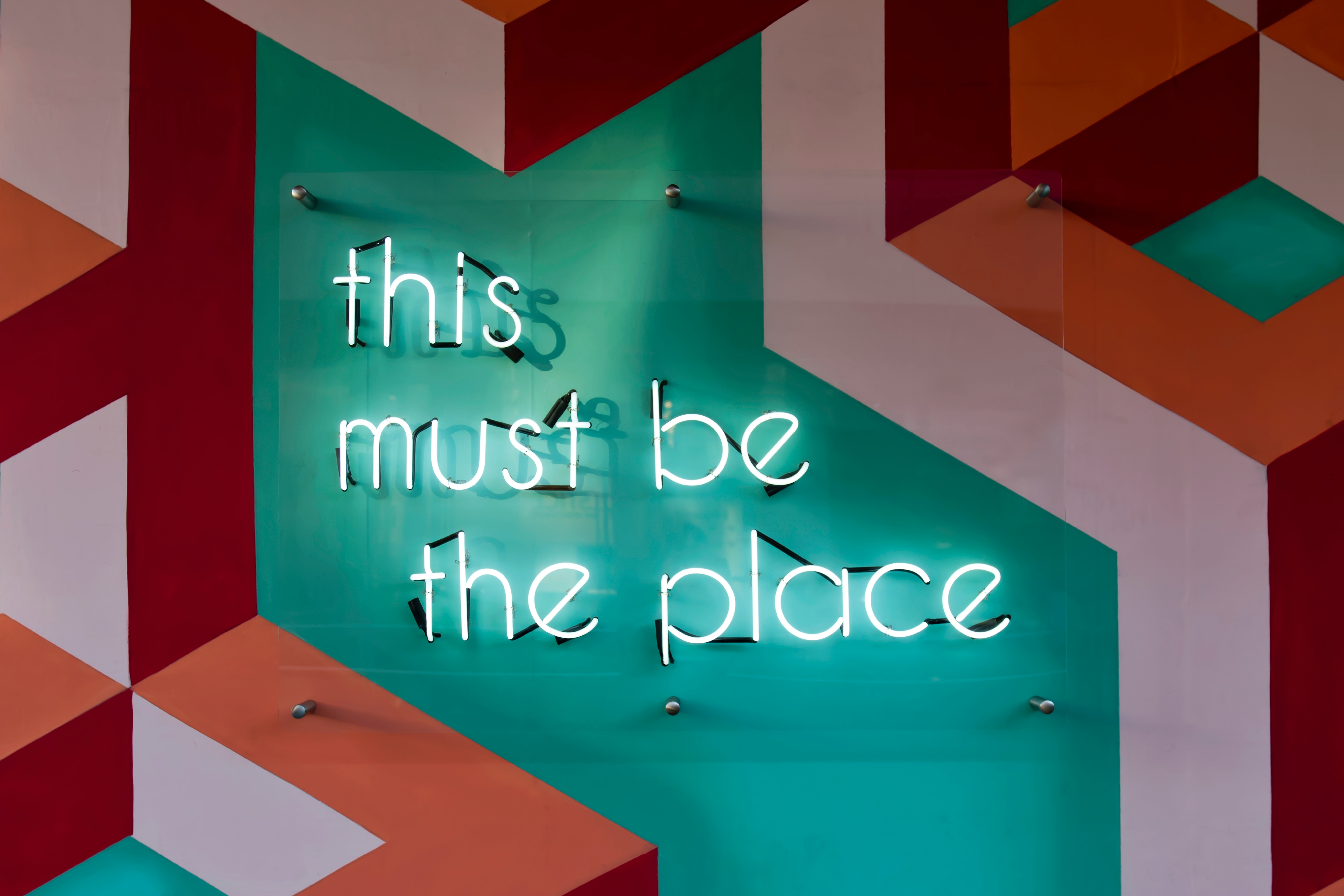 Published Date: 10/17/19
Local marketing is the cornerstone of a successful daycare or preschool. Parents in suburban and urban areas are typically only willing to travel short distances from home or work for childcare.
The right signage is a key component of your local marketing strategy. Statistics tell us that more customers will find you and tell others about you, even if they've never been to your center.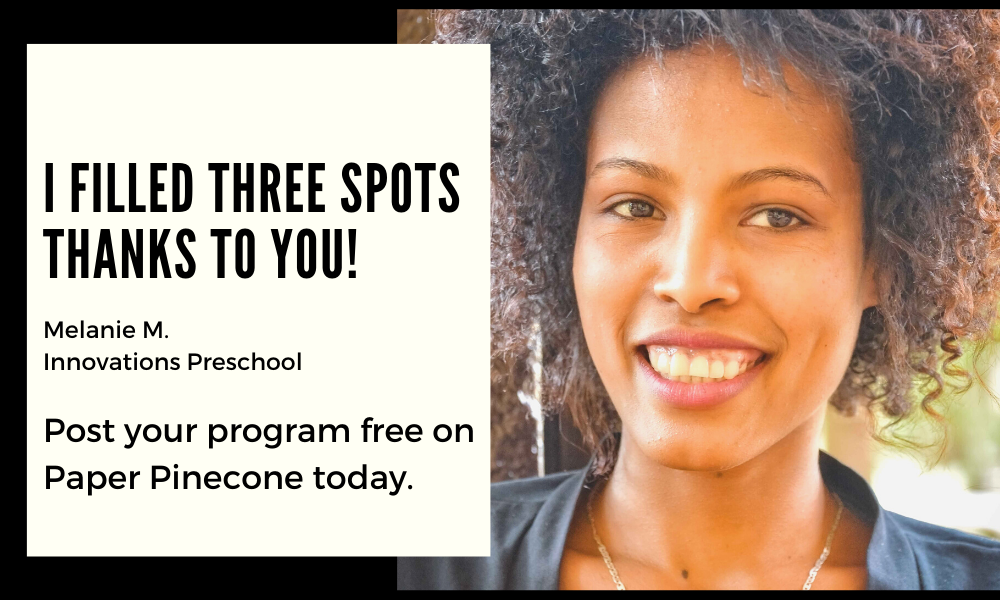 Consider that a survey showed:
76% of consumers said they had entered a store or business they had never visited before based on its signs alone
75% of those surveyed said they had told another person about a business they never visited because of its signs
68% of respondents believed that a business' signage reflects the quality of products or services it provides
60% of businesses surveyed reported that they saw, on average, a 10% increase in sales, number of transactions, and profits after changing or adding signage
Best practices for outdoor signage for childcare facilities
When you use outdoor signage to get attention for your daycare or preschool, it's critical that you follow best practices to maximize your return on investment.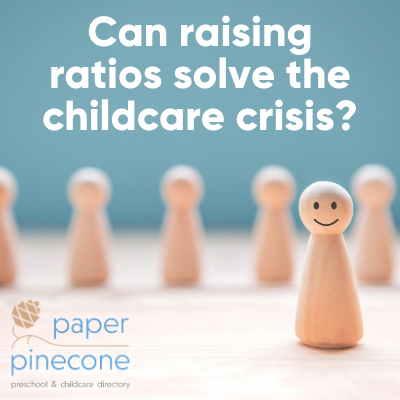 For all signs:
1. Keep it simple: If your sign can't be read in 5 seconds or less, there's too much information. Yours might say your business' name and a short message like, "Now enrolling ages 2-5" or your name and "Play-based childcare". Determine the single most important thing your potential customers need to know about you.
2. Make it big: Most people will be driving by your daycare or preschool, so you want to ensure they can read it. There are two factors to consider: distance and speed. You need to know approximately how fast people travel past your business and how far away the driver will be from your sign. From there, you can use a letter sizing calculator to ensure your signage will be legible. A general rule of thumb is the letter should be one inch high for every 25 feet of distance.
3. Be consistent: All of your branding - from your website, to your ads, to your signage, should have a consistent look and feel and should represent you well.
4. Use the right colors: High contrast colors will make your sign more readable to people passing by. Avoid vibrating color combinations, which have low visibility and are difficult to read.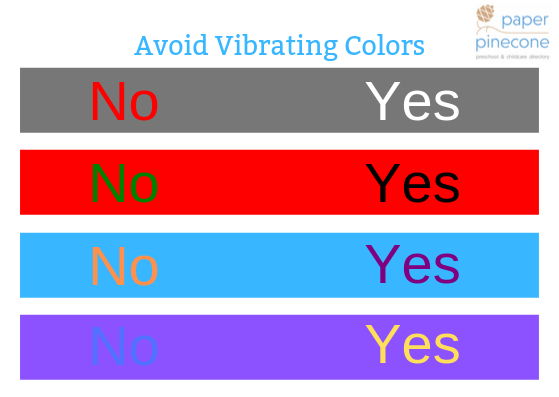 5. Avoid complicated images: Having your logo on your sign may be a good idea, but using busy images will distract from the message.
6. Choose simple fonts: You might love the way a script font looks, but if it's hard to read when speeding by, pass it over for something simpler. We know you're in childcare, but ditch the comic sans and papyrus fonts. Sorry.
POST YOUR PROGRAM ON PAPER PINECONE TO FILL OPENINGS QUICKLY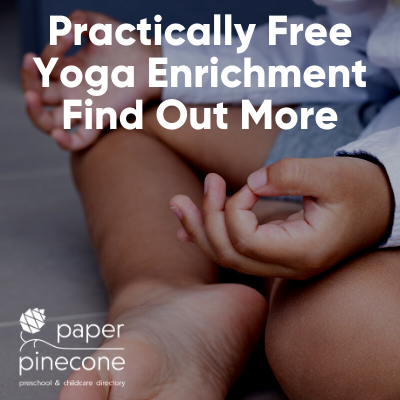 For banners, lawn signs, sidewalk signs, and other temporary signage:
1. Use headline text: Headline text has nothing to do with the size of the letters, but how the copy is written. For example, you won't necessarily use complete sentences for your sign. "We are a Montessori Preschool open 7:00 AM - 6:00 PM. Visit our website at http://www.abc123montessori.com" Becomes 'Montessori Preschool 7am-6pm abc123montessori.com'.
2. Create a call-to-action: Tell people exactly what you want them to do next. "Schedule a tour", "Stop by", "Email"
3. Don't use your phone number: A random string of nine digits is impossible for almost anyone to remember while driving by. Your website should have your phone number and email address in a conspicuous location, and should be easy to remember. Use that instead.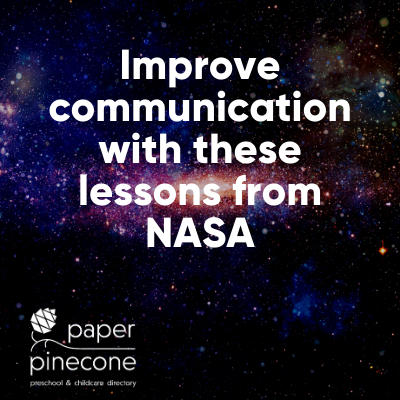 Conclusion
Outdoor signage can be an extremely affordable way to increase enrollment at your daycare or preschool. Work with a reputable vendor who should be able to guide you on the correct type of signage for your building, and provide input into your design.
If you need help marketing your childcare program, reach out to us and we can help put a program together to fill your openings quickly.
Paper Pinecone is the most trusted early education resource. We help providers keep streamline business operations, market their programs, and provide a marketplace for parents to find you. List your program free today.