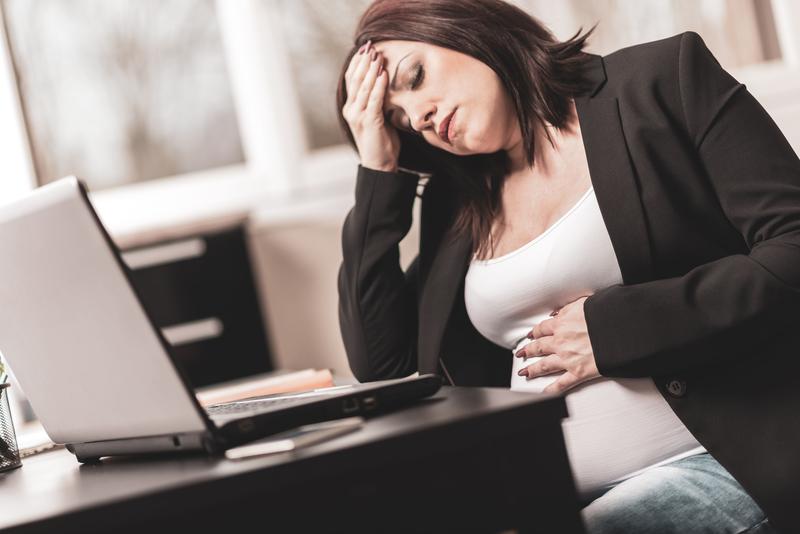 Published Date: 01/10/20
Pregnant women at work have the rights to certain accommodations, particularly if their employer accommodates employees with health challenges. For example, if your employer offers lighter lifting duties to someone with a back injury, they are legally required to provide you with similar options.

Federal Laws
Current federal protections are closely tied to the Young v. United Parcel Service ruling. Because UPS provided injured employees or those with physical limitations the option to do lighter tasks, it had to accommodate a pregnant employee in a similar manner. This also applies to scheduling. A woman suffering from morning sickness has the right to request accommodation for coming in late on days when she is too ill to come in early. This option can include flexibility to allow the woman to work from home if she can until the nausea subsides and she's able to travel.

State Laws
Federal law can be applied where company policies and state laws don't address certain issues, but workers need to be aware that their protections when pregnant can be rather limited. It's important to understand that pregnancy laws vary by state. If you're planning to try to become pregnant, it's a good idea to study not only the laws in your state but also the policies put in place by company leadership. For example, paternity leave is not a federal or state requirement but many companies offer it as a benefit. Depending on the physical demands of your job, it's a good idea to have this documentation with you when you need to ask for special accommodations. An employer might balk at this request.

Additional Accommodations
Your employer is also required under federal law to provide you with a break and a space to pump breast milk after the birth of your baby. This space should be private, and you should not be required to express milk in a bathroom. Breast milk is food, not waste. Though your pumping space may need to be shared such as using another's office or a screened off area in a kitchen or break room, your fellow employees should be made aware of your need for privacy.
Lifting limitations, scheduling flexibility and nursing accommodations are all guaranteed under federal law. Legal precedent provides pregnant employees with the support needed to safely carry a child to term while working. Employees should carefully review employee manuals for any information about pregnancy accommodations currently in place and consider discussing their plans with their human resources department.
Here's another article you might enjoy: Why Your Baby Cries When You Put Her Down
Paper Pinecone is a thought leader in Early Childhood Education and the best way for parents and providers to connect. Parents search thousands of providers at no cost and providers always list free. Get started today.